Top 10 Nutritional Supplement Manufacturers In California
Nutritional supplements are products used to improve the diet and often contain vitamins, minerals, herbs or amino acids. The use and manufacturing of nutritional supplements has gained popularity in recent years among individuals and company in the United States. Are you looking for the reliable and high quality nutritional supplement and manufacturers available in the United States or California?
This top 10 nutritional supplement manufacturers in California can solve your problems well. If you want to make a significant contribution to the nutritional supplement markets, this post can help you well. Take a look now!
| | | |
| --- | --- | --- |
| RANK | FOOD SUPPLEMENT MANUFACTURERS | LOCATION |
| 1 | Opositiv | California |
| 2 | Orgain | California |
| 3 | New Life | California |
| 4 | Nature's Life | California |
| 5 | Universal | California |
| 6 | Secret Nature Of Fruit | California |
| 7 | Rootd | California |
| 8 | Emergen-c | California |
| 9 | Premier Protein | California |
| 10 | Life Plus | California |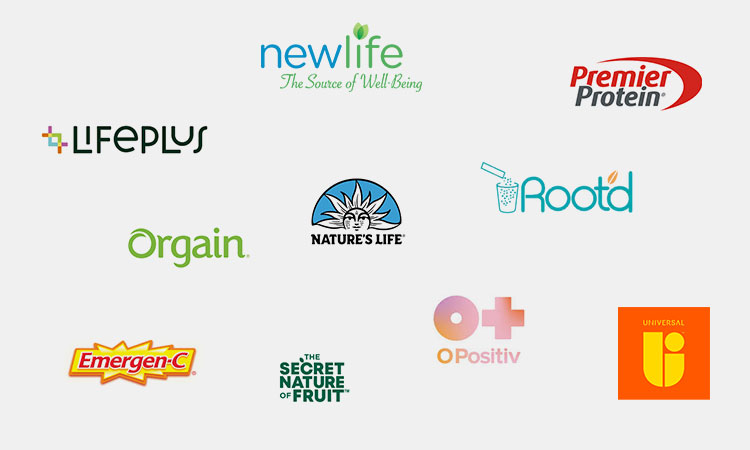 Opositiv's Background: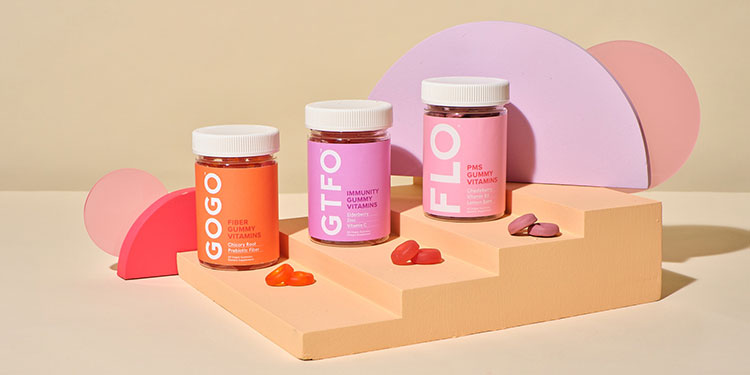 O Positiv is a healthcare company that produces nutritional supplements for women. They are the female wellness company that produces nutritional supplements in gummy and capsule form for women's health needs. O Positiv develops products that help boost immunity, aid digestion, and combat PMS symptoms in women. Through small moments of joy and self-care, they achieve meaningful health outcomes.
The company makes gummy and capsule health supplements that prioritize women's health and are delivered to your door. They prioritize and advocate for women with effective products to address health concerns that have been historically overlooked.
Key Products: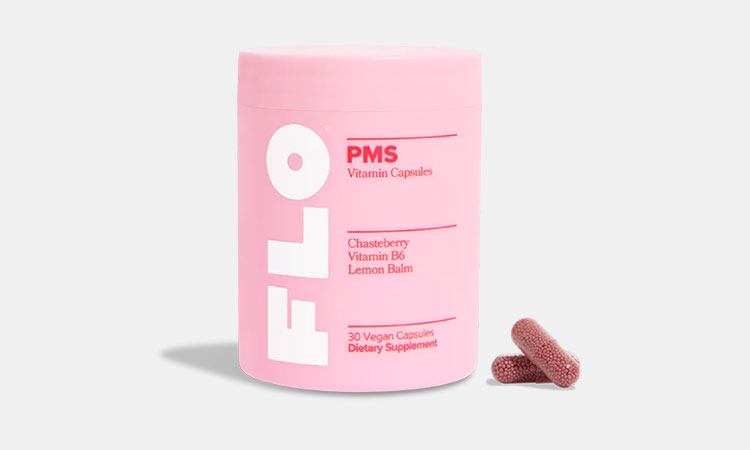 PMS Sugar-free Capsule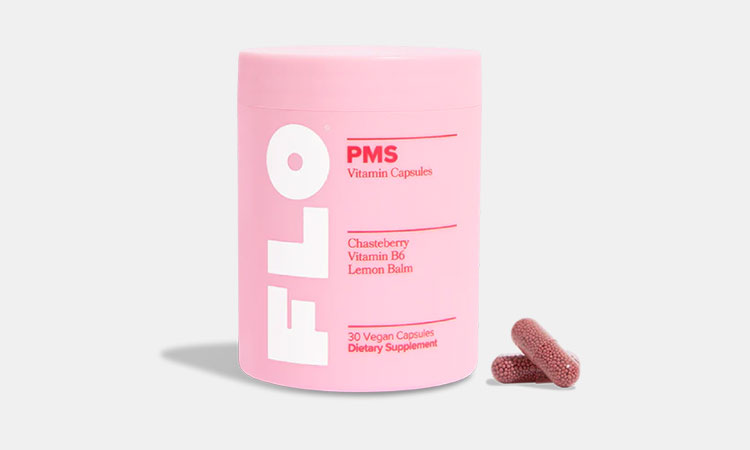 PMS Gummy Vitamin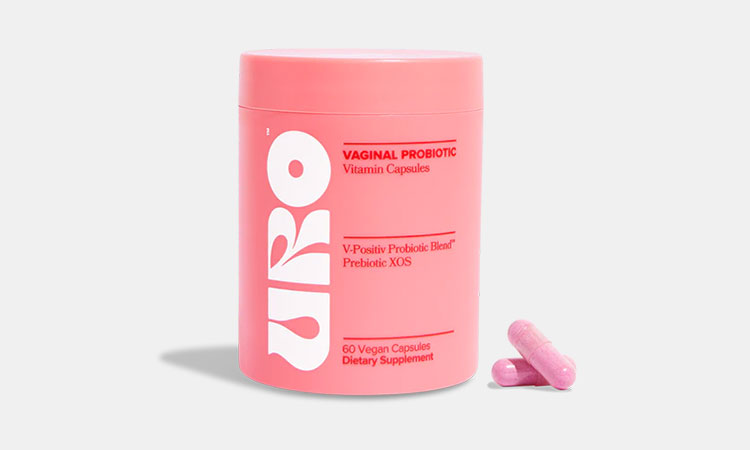 Vaginal Probiotic Capsules
O Positiv offers nutritional vitamins for women.
Their vitamin blend of lactobacillus vaginal probiotics proactively support against vaginal itching, dryness & odor.
O Positiv works with global nonprofit period towards ending period poverty and stigma through service, education & advocacy.
Their vitamins are recommended for women experiencing menopause symptoms such as hot flashes, night sweats, occasional sleeplessness.
Orgain's Background: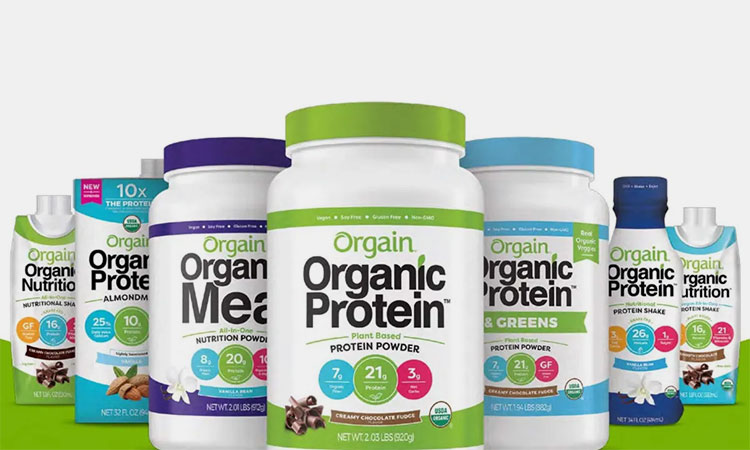 Orgain is a popular supplement brand that offers plant-based, vegan and grass-fed whey protein powders in a variety of flavors to help you meet your fitness and nutrition goals. They stand out from other protein powder brands because of its clean ingredients that are both Certified USDA Organic and Certified Vegan.
The company's nutrient-rich protein formula effectively boosts your protein intake without any artificial sweeteners, flavors or preservatives. Their products are made without dairy, soy and lactose ingredients and include a complete amino acid profile with nine essential amino acids.
Key Products: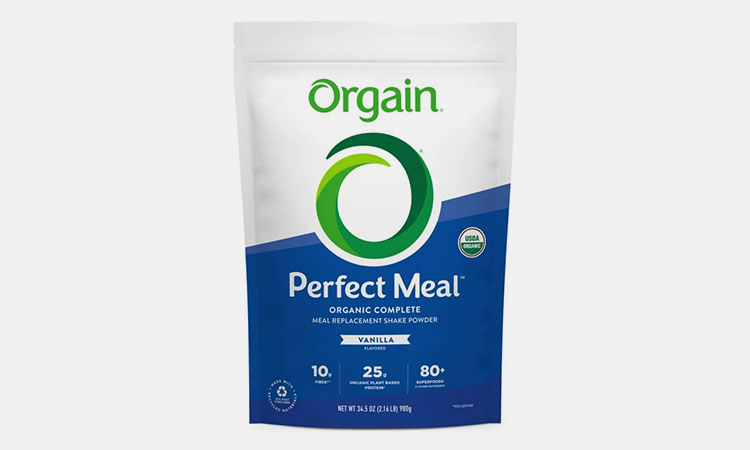 Perfect Meal Powder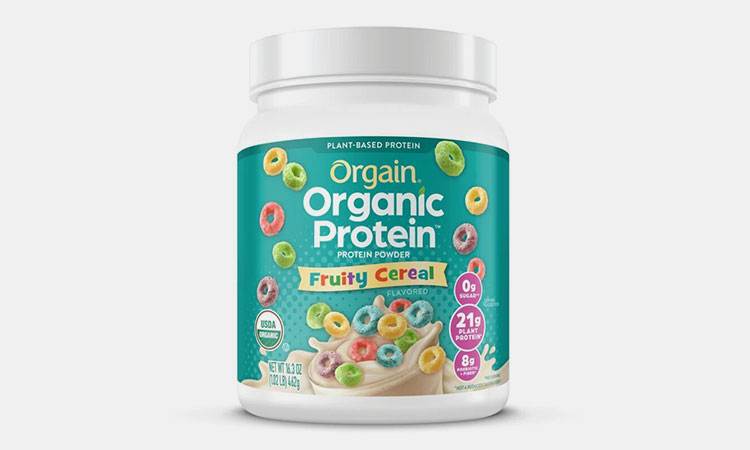 Organic Protein Plant Based Protein Powder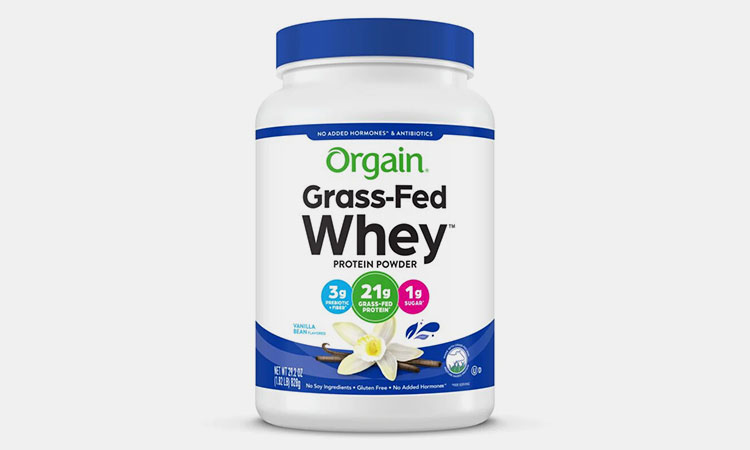 Grass Fed Whey Protein Powder
Orgain's Organic Plant-Based Protein Powder is a great protein alternative for those who follow a vegetarian or vegan diet.
They carry a wide variety of plant-based and vegan powders that come in over 15 flavors, including classics like vanilla and chocolate as well as flavors like as iced coffee, cookies and cream and churro caramel swirl.
Orgain's protein powder is skillfully formulated by top-tier dietitians and sports nutritionists to energize your body with clean nutrition.
Their protein powder is ideal for those who follow a vegetarian or vegan diet.
New Life's Background: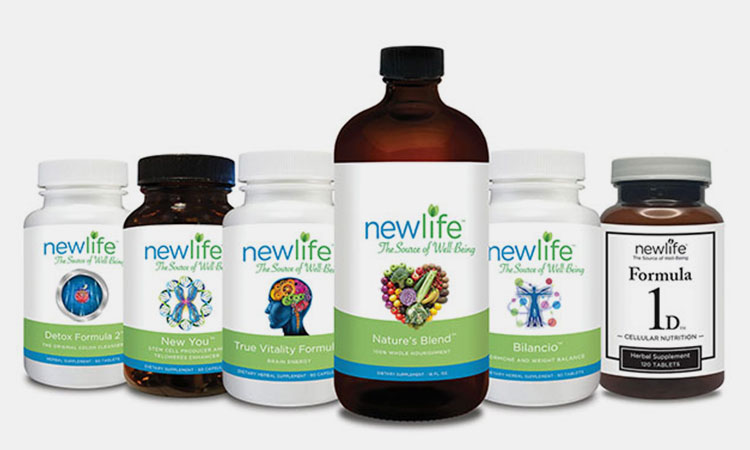 New Life has been leading the health revolution for more than 18 years. They are the leading brand for offering various nutrition and supplement products to improve people's life and health. Their products can offer you natural hormones, such as estrogen, testosterone, and progesterone are produced in various glands throughout the body. It can help you achieve dramatic results.
The company was founded on the belief that the body can be healed and transformed using natural methods. Their commitment is to provide everyone with a healthy alternative to medical doctors, hospitals, surgery, chemical drugs and the physical, emotional and financial bankruptcy.
Key Products: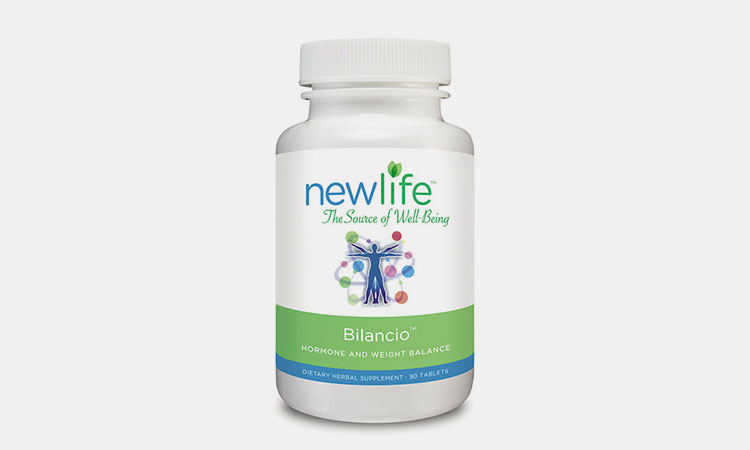 BILANCIO 
Detox Formula 2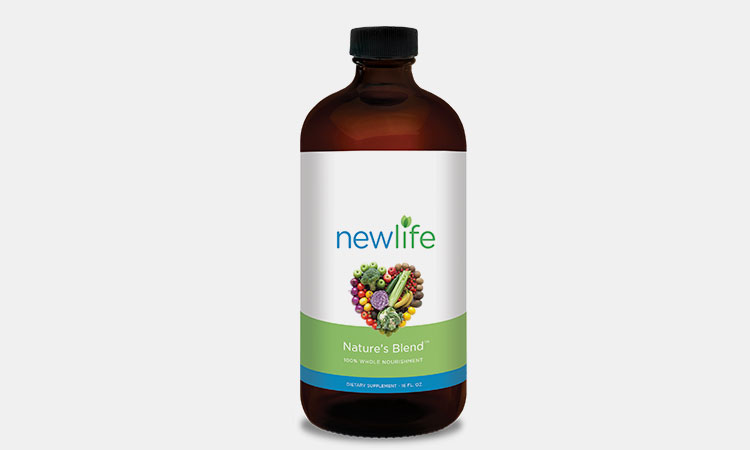 NATURE'S BLEND
New Life's Bilancio is specially formulated to address the hormone imbalances in the endocrine system and improves function in the central nervous system for both men and women.
New Life's Detox Formula 2 removes the harmful substances from the colon and replaces them with healthy nutrients including magnesium and calcium phosphate.
Nature's Blend is the most complete, all-natural multivitamin - in a juice formula!
They want you to live your life to the fullest potential and heal your body from the inside.
Nature's Life's Background: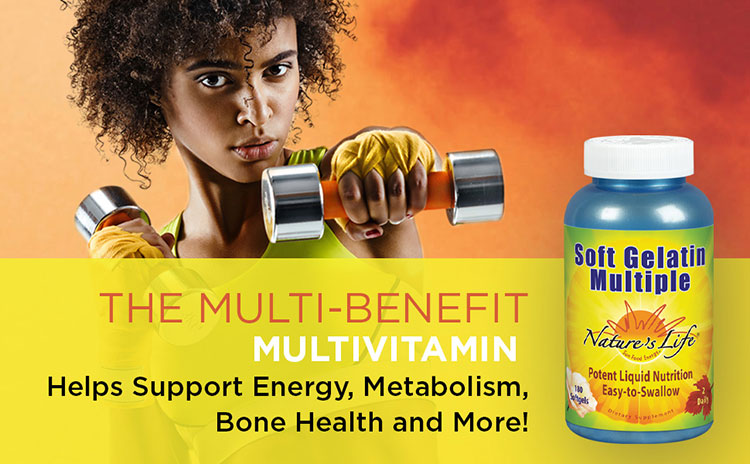 Nature's Life is a brand in the vitamins, minerals and supplements industry, offering a wide range of blended mineral supplements, and vitamin supplements to its customers. Since 1975, they have been on the front-lines of wellness, helping to fill nutritional gaps without taking away from the health of the earth.
The company offers a wide range of vitamins, minerals, and formulas made to help you live your nutritional values. Their goal is to manufacture high quality vitamins and supplements that are easy on the digestive system, yet powerfully supportive.
Key Products: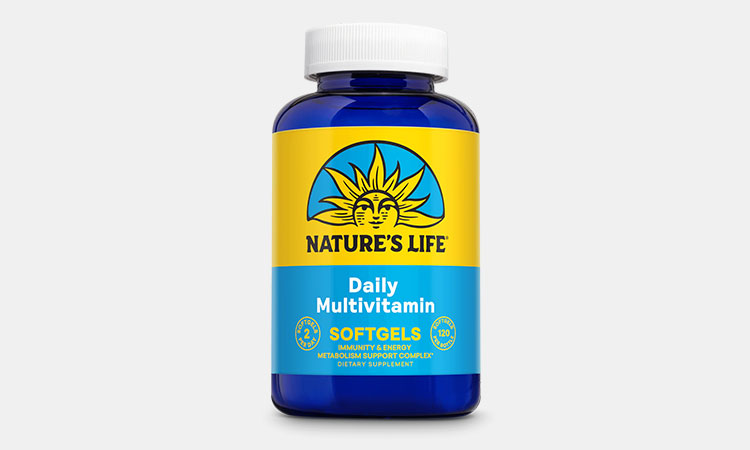 Daily Multivitamin Softgels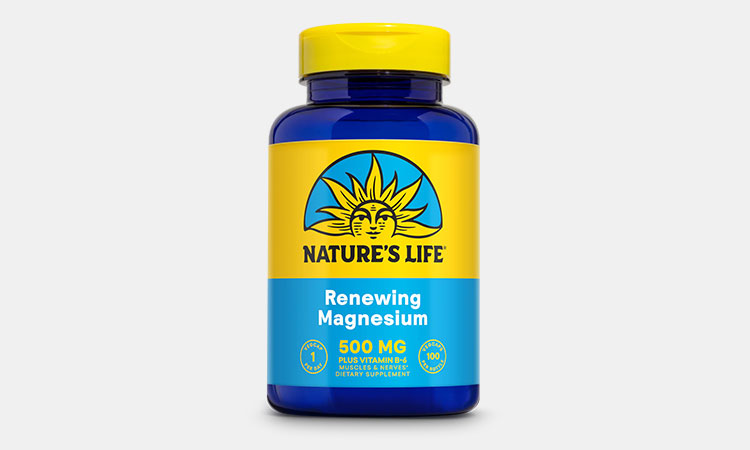 Magnesium 500 mg
Monolaurin + Zinc
Nature's Life has been the leading supplement brand for over 40 years.
They are committed to supporting natural, proactive health and are attuned to the latest breakthroughs in science.
The company promises to provide supplements that consist of pure, natural ingredients.
They offers the world's largest selection of vitamins, supplements, minerals, herbs, diet, skin care and cosmetic products.
Universal's Background: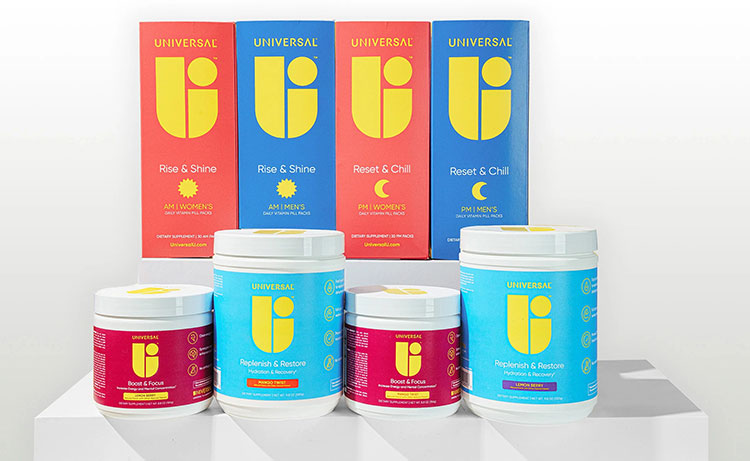 Universal is the world famous nutritional supplement brand for offering you the foundational nutrition for day and night. Their foundational health packs are the daily all-in-one men's and women's pill packs for comprehensive mind & body support. There are AM and PM packs simplify holistic wellness to help optimize your body's response throughout the entire day.
The company makes adaptive nutrition formulas and products that respond to your changing needs throughout the day for optimal body response. Their product ingredients all have been undergone the 3rd party testing for quality and potency.
Key Products: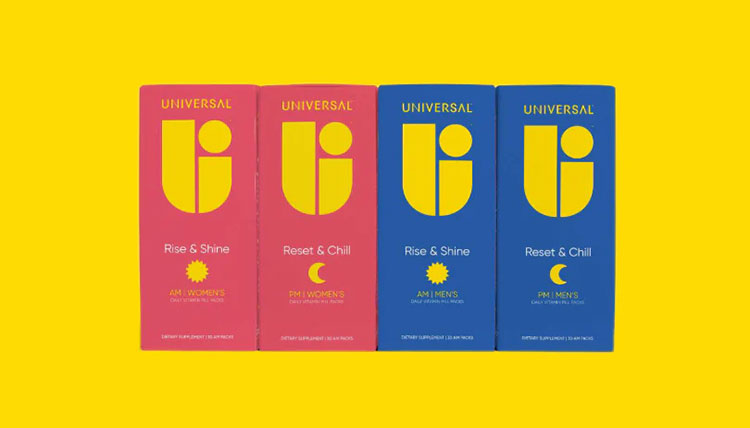 Foundational Health Pack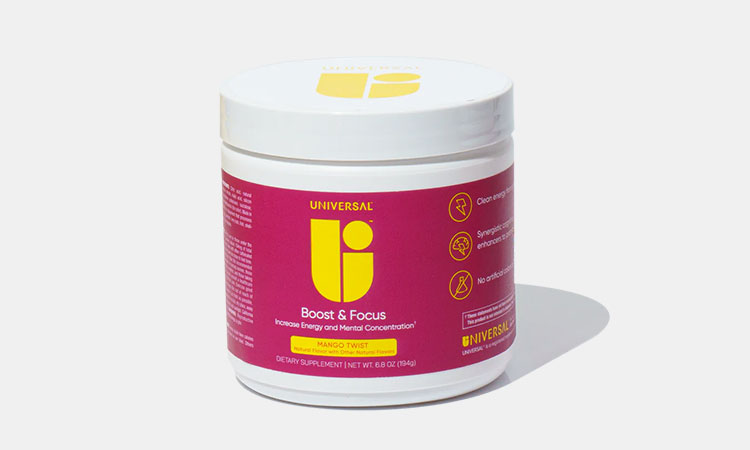 Boost & Focus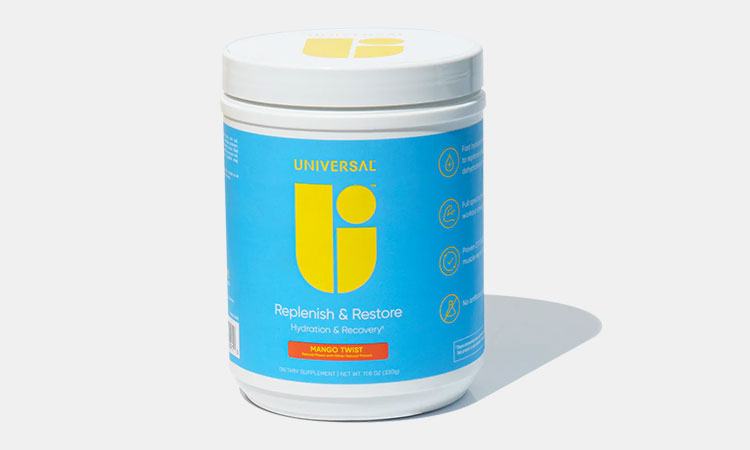 Replenish & Restore
Universal offers products that achieve your health and wellness goals for your whole body support.
The products they made can be adjusted to your unique needs throughout the day.
Their protein powders are designed to rapidly replace electrolytes and key minerals while supporting muscle recovery and lean muscle growth.
Secret Nature Of Fruit's Background: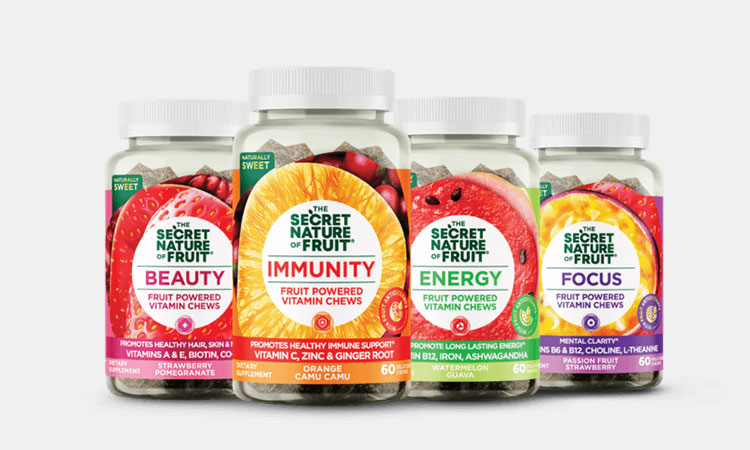 Secret Nature Of Fruit is a new functional supplement brand that offers a wide range of functional chew supplements aimed at uncovering and harnessing the hidden 'secrets' of fruit to deliver key functional nutrients needed to help power your body, naturally. They are the health and wellness company offering chewable supplements and probiotics sodas.
The company uses real fruit as the first ingredient. Their chews provide antioxidants and are naturally sweet because they contain only natural fruit sugars.
Key Products: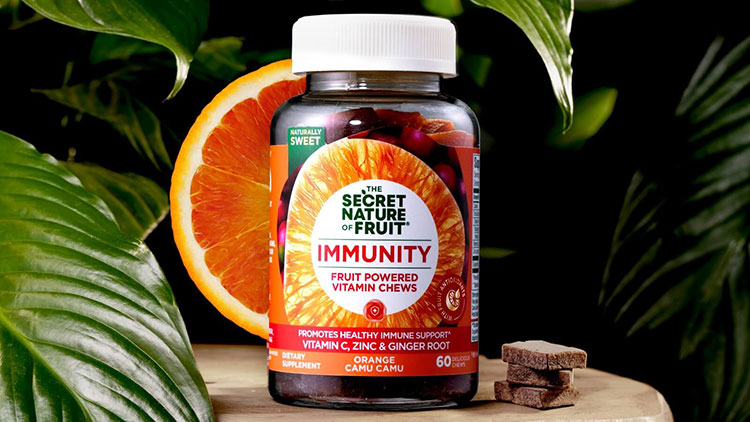 IMMUNITY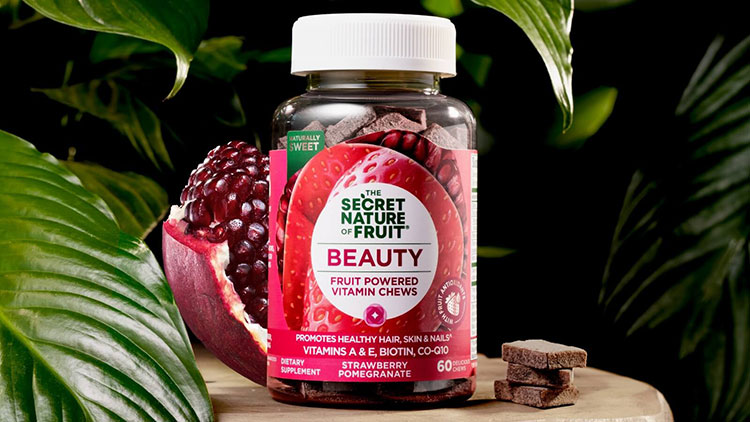 BEAUTY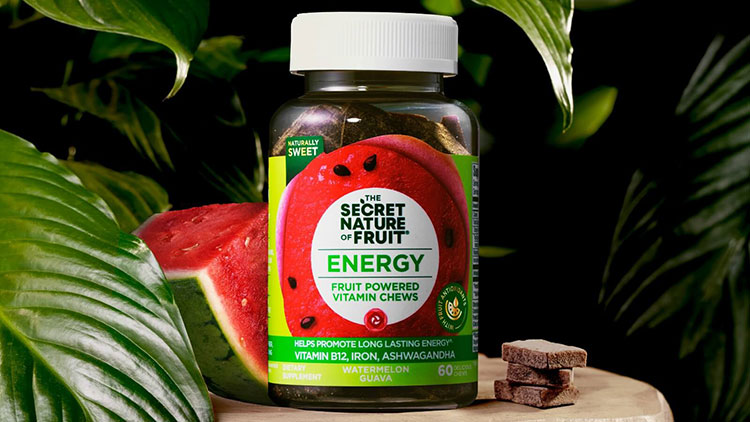 ENERGY
Secret Nature Of Fruit's line is aimed at delivering key functional nutrients needed to help power one's body naturally.
With real fruit as the first ingredient, the chews have no gelatin and a unique, natural chewy texture unlike traditional gummies.
All their nutrients are good for you and are non-GMO, vegan, gluten free, and contain no processed or refined sugars, synthetic fillers, waxes or syrups.
The company sells a full line of packaged shelf stable fruit, frozen fruit, dried fruit, and juices.
Root'd's Background: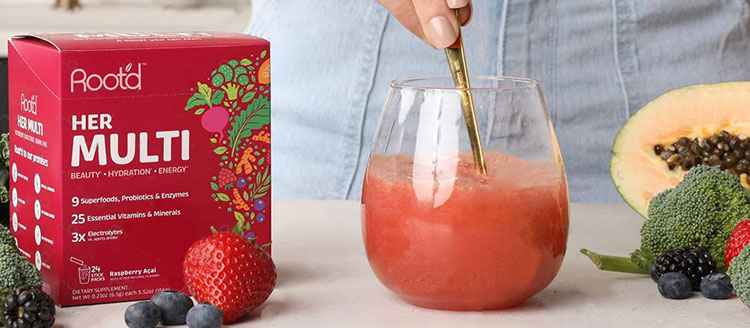 Root'd is the pioneer in the space of combining your need for vitamin and mineral supplementation in a simple, effective, and user-friendly delivery method. Root'd offers a minimalist product lineup, focusing on what works. They understand that men's and women's nutrient needs are different. That's why they created two separate products for optimal, targeted micro-nutritional supplementation.
The company follows guidelines to ensure the purest, most consistent product on the market. The third-party testing of all their products and the stringent quality checks used by Root'd during the manufacturing process ensure no heavy metal or biological contamination.
Key Products: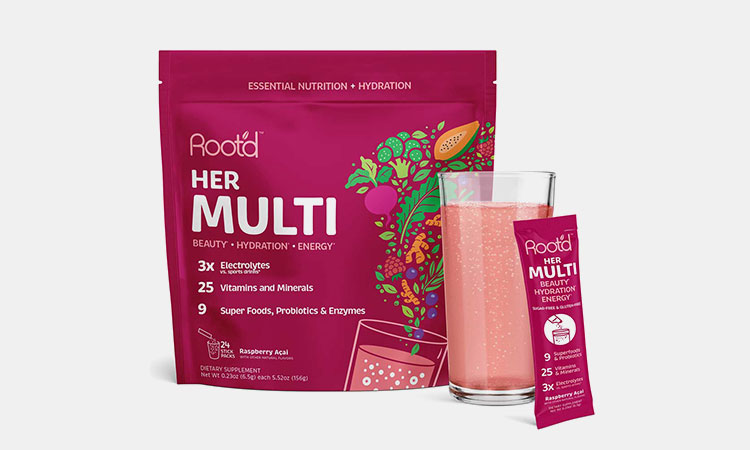 Her MULTI -Essential Vitamins & Minerals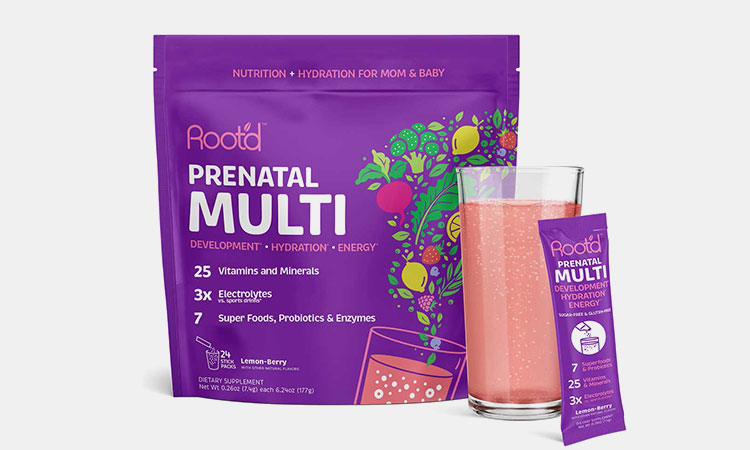 Prenatal MULTI - Essential Vitamins & Minerals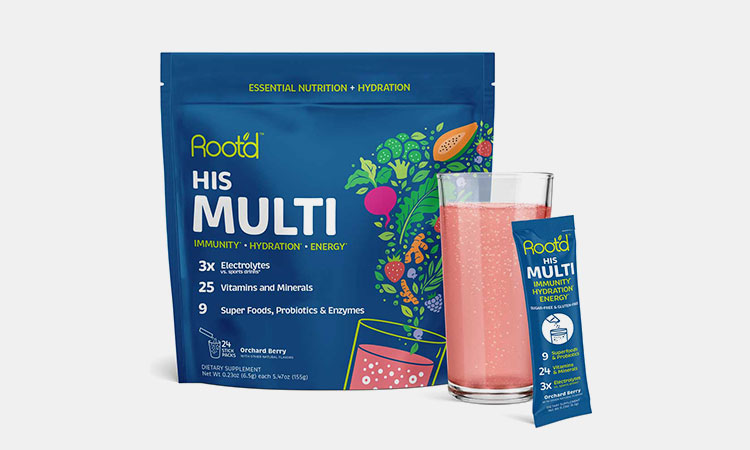 His MULTI - Essential Vitamins & Minerals
Root'd aims to craft health-driven, sustainable, sugar-free supplements that deliver results.
The company believes in total transparency when it comes to sourcing ingredients and product manufacturing.
All Root'd products are manufactured in the USA using the best ingredients sourced from around the globe.
Root'd products are made in an FDA-approved cGMP manufacturing facility.
Emergen-c's Background: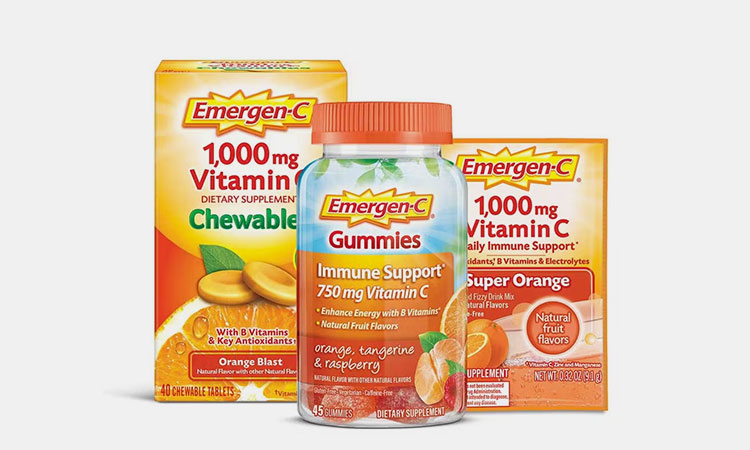 Emergen-c is a powdered vitamin C supplement that is designed to boost your immune system and counteract vitamin deficiencies caused by poor diet, illness, and pregnancy. The brand supplies nutrients that interact with your immune system, and many people take it to fend off colds or other minor infections.
The company offers products that holds many B vitamins, including thiamine, riboflavin, niacin, folic acid, pantothenic acid, vitamin B6 and vitamin B12.
Key Products: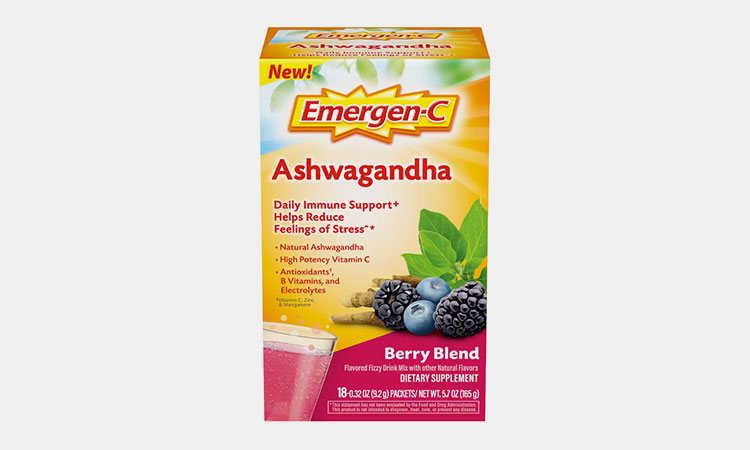 Botanicals Ashwagandha & Immune Support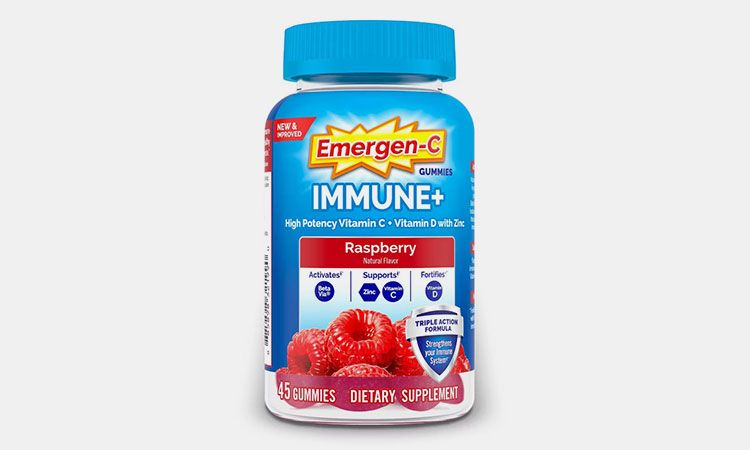 Immune+ Raspberry Gummies with Triple Action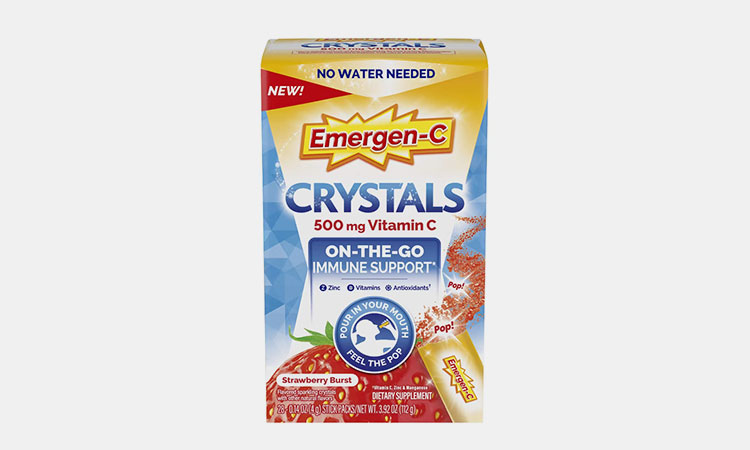 Crystals Strawberry Burst
Emergen-C is a supplement containing high doses of vitamins C, B6 and B12, plus other nutrients like zinc and vitamin D that are needed for immunity and energy levels.
The nutrients they made can boost immunity in people with deficiency.
Emergen-C offers you dietary supplements that claims to boost immunity.
Emergen-C and other vitamin C supplements are touted as ways to prevent a cold from coming on or alleviating cold/flu symptoms.
Premier Protein's Background: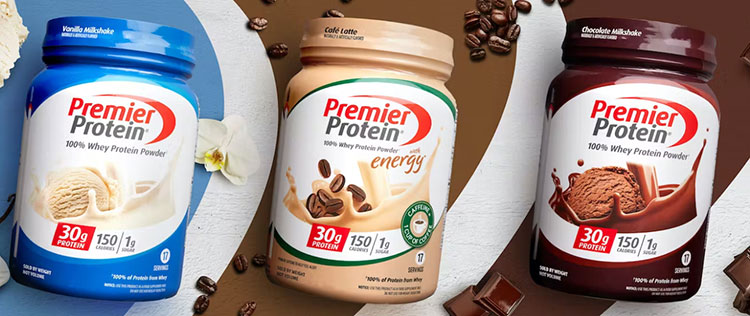 Premier Protein is a company that makes a range of protein-rich products, including shakes, drinks, whey and plant-based protein powders, cereal, and pancakes. Premier protein shakes are a competitor of Premier products. Their mission is to inspire optimism on the way to better health.
The company makes these products for people who need a protein boost throughout the day or after working out. Some people use these products as a meal replacement. Premier Protein claims that its products provide a "delicious way to boost protein".
Key Products: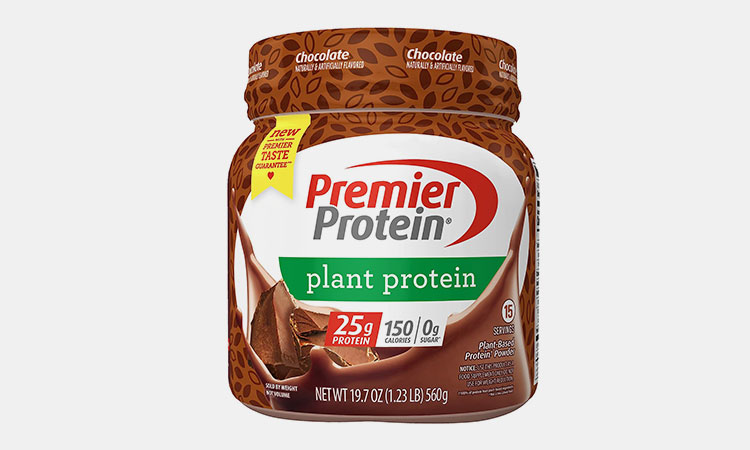 Chocolate Milkshake Protein Powder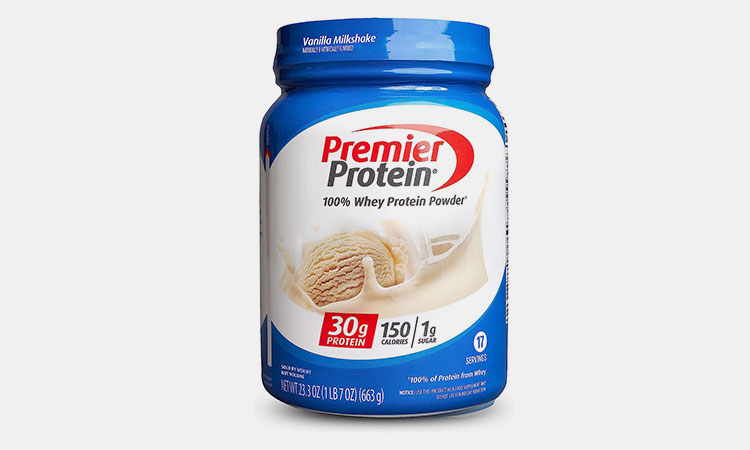 Vanilla Milkshake Protein Powder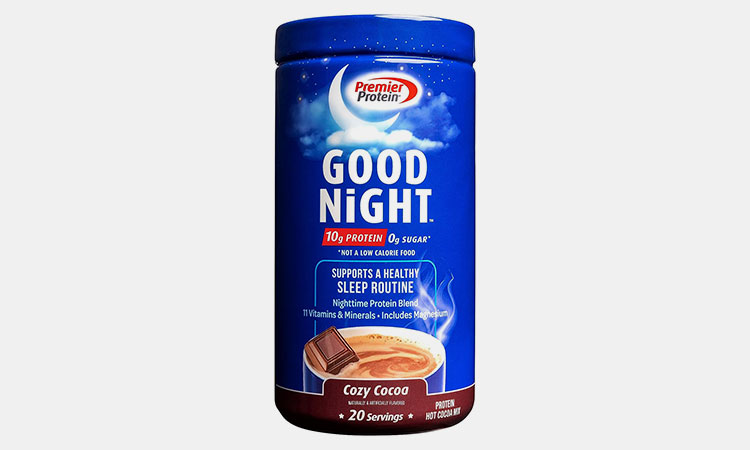 Good Night Protein Powder
Premier Protein shakes can keep you fuller for longer and improve muscle recovery after strenuous workouts.
The vitamin and mineral blend in Premier Protein shakes includes vitamin D, vitamin A, vitamin E, and B vitamins, zinc, selenium, iron, and potassium.
Premier Protein products and shakes contain very little fat and added sugar and are gluten-free.
Their protein-rich products satisfy your cravings for both nutrition and amazing taste.
Life Plus's Background:
Life Plus is a nutritional supplement who strive to be a leader in holistic wellness. They offer you information, guidance and expert opinion to help and support you with the the world of nutritional supplementation. Their mission is to be a global leader in holistic wellness. And their product lines and resources to help people unlock the wellness within.
The company offers a wide range of nutritional supplements including everyday essentials, multi-vitamin, minerals, omega oils, proteins, cell support, energy support, bone & joint support, immune support, sports nutrition, superfoods, weight balance, and so on.
Key Products: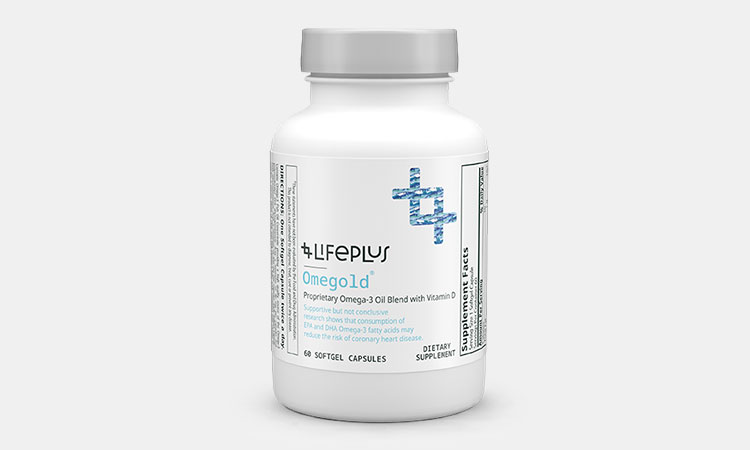 OmeGold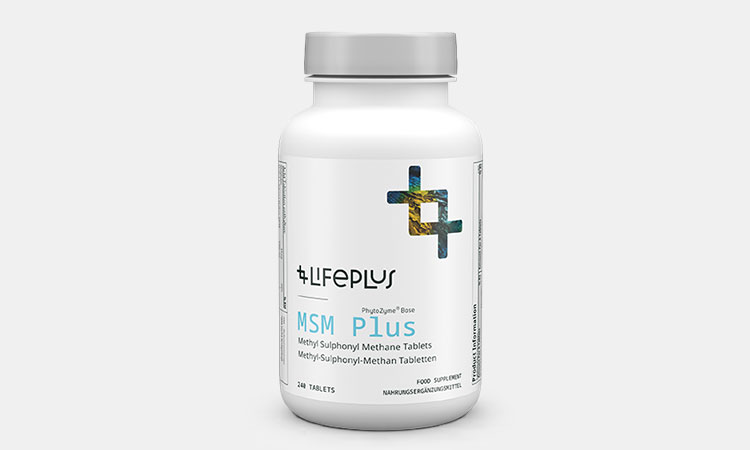 MSM Plus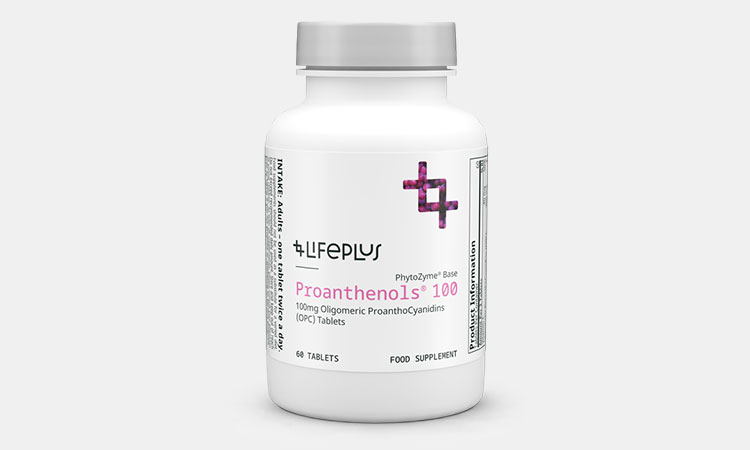 Proanthenols
They manufacture their own vitamins and supplements and never sell through third-parties.
Their products are made using premium ingredients and expertly developed formulations to ensure they are of the highest quality.
They are passionate about quality and always want to deliver the best quality products to everyone.
Conclusion
From this top 10 nutritional supplement manufacturers in California list, you can get advice and inspiration how to explore your own nutritional supplement business in a good way. If you want to improve people's live and health by exploring the nutritional supplement manufacturers and markets, you can just visit our website for more information or just come to our customer service. Take actions now!
Don't forget to share this post!
Food Nutrition Related Products
Food Nutrition Related Videos
CONTACT US
Tell us your raw material and project budget to get quotations within 24 hours.
WhatsApp Us: +86 189 7157 0951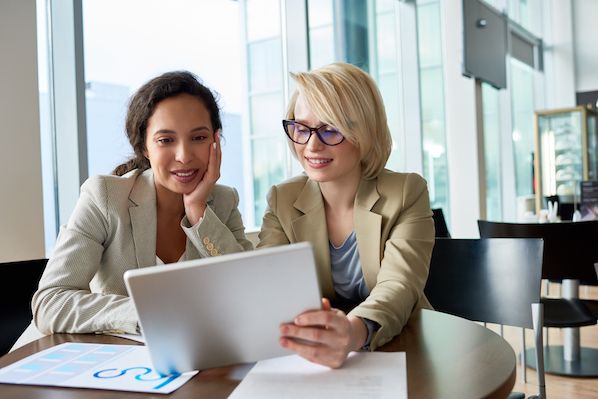 Want the best price & newest pharmaceutical machinery buying guide,tips and trends sent straightly to your box?Sign up for AIPAK's monthly newsletter,we're free for your consultation and Offer you the most suitable solutions!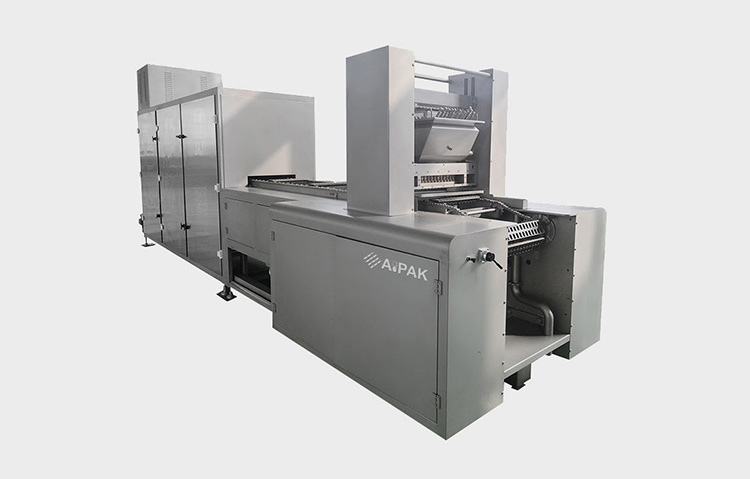 Tell us what you want to fill or your budget,we'll reply you ASAP within 24 hours