Top 10 Global Tablet Press Machine Manufacturers: The Definitive Guide in 2022
Not so long ago, pharmaceutical companies used hand-driven methods to turn granulated active ingredients into tablet form. Then came the tablet press machine that enabled a fast, robust, and automated way to compress powdered ingredients into a solid substance. In today's tech-driven world, such an efficient machine remains imperative to employ for pharmaceutical companies.
For you as a novice, it is essential to have the know-how of these machines before you move to make a purchase. So, we've got you covered with everything relevant to the device. Stay adhered to the article as we discuss the basics of the tableting machine, followed by the famous pharmaceutical companies around the world featuring the best variants of the device.
Main Tablet Press Machine Industry Regions Across the Globe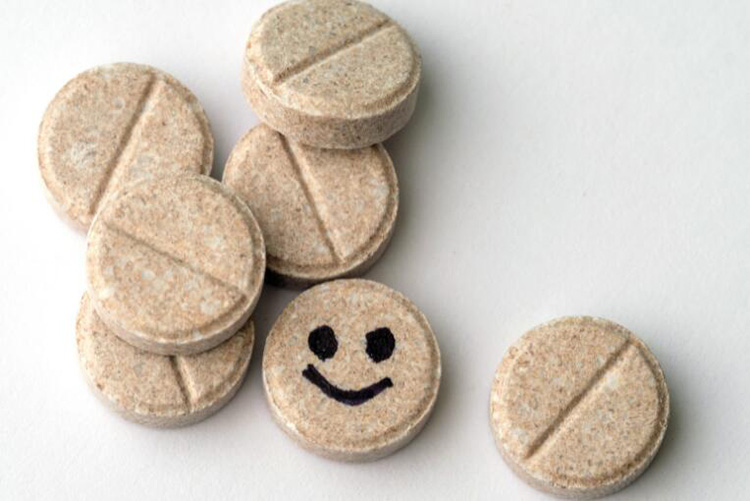 The tablet press machines find their manufacturers across the continents. Just about every developed country has local companies delivering the state-of-the-art tablet presses. However, when it comes to the ideal pharmaceutical machinery, the European, American, and Asian (Chinese) equipment is deemed the best in business. The tablet presses manufacturers of these regions have remarkable expertise in developing the single station, multi-station, and rotary tableting machines. Our list is mostly comprised of German tablet press manufacturers, followed by Italian, American, and others:
Central Europe (Germany & Italy)
Asia (China & India)
Americas (United States & Argentina)
Top 10 Tablet Press Manufacturers
Now that you have a fair idea of the basics tableting machine, it's time for us to list out the best pharmaceutical companies across the continents producing the ideal variants of the devices. We've provided a detailed analysis of the background of the respective company, their best products, and why should you choose them.
(The provided information is extracted from their relative websites, user reviews, and other authentic sources; you can certainly count on the authenticity of every single word down here)
Here's the list of manufacturers we'd be featuring in this guide:
| | | |
| --- | --- | --- |
| RANK | MANUFACTURER OF TABLET PRESS MACHINE | HEADQUARTERS |
| 1 | Syntegon (Bosch) | Waiblingen, Germany |
| 2 | Fette Compacting | Schwarzenbek, Germany |
| 3 | Romaco | Karlsruhe, Germany |
| 4 | IMA Group | Bologna, Italy |
| 5 | AIPAK | China |
| 6 | ACG Worldwide | Mumbai, India |
| 7 | KORSCH | Berlin, Germany |
| 8 | Natoli Engineering | St Charles, Missouri, USA |
| 9 | LFA | Karlsruhe, Germany |
| 10 | Riva S.A. | Buenos Aires, Argentina |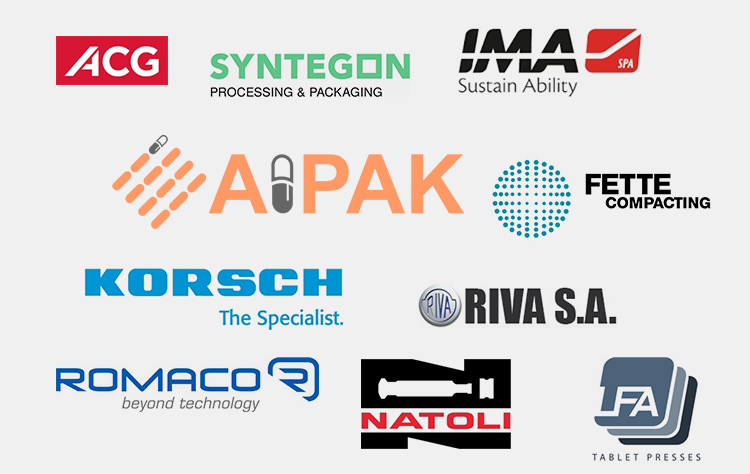 Syntegon (Bosch) Background: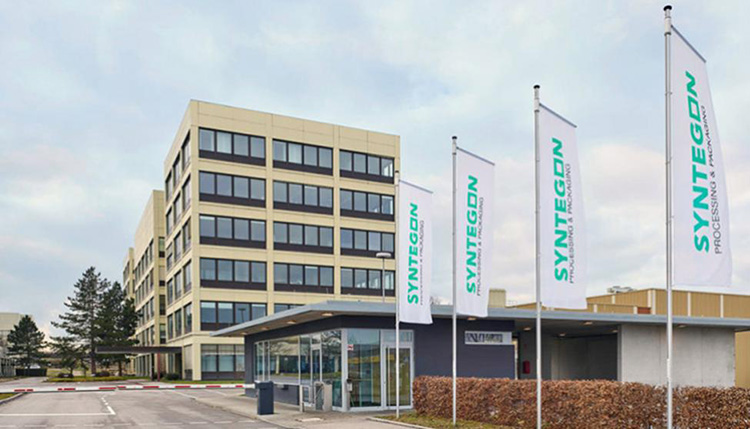 Syntegon (Bosch) is one of the prominent manufacturers, providers, and distributors of processing and packaging solutions for pharmaceutical industries all over the world. Founded originally as Bosch Packaging Technology, Syntegon has now expanded its services across the continents in over 15 countries at 30 different locations.
Syntegon has been supplying packaging solutions with incredible processing technology for over 150 years. Such an immense experience spanning over one and a half-century has enabled them to produce premium quality products; let that be filling machines, packaging machines, sealing machines, capping, coding, cleaning, tablet coating, or tablet pressing machines.
An exceptionally wide production line of these sophisticated products is what you will get from the remarkable expertise of Syntegon. The company has translated this capability of sustainable packaging into their tablet pressing machines and thus has emerged as a distinguished name in the world of the pharmaceutical industry.
Key Products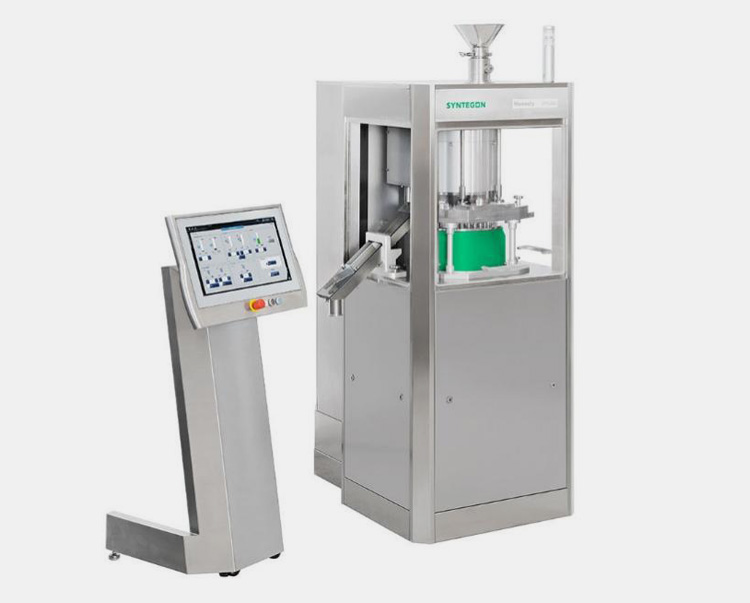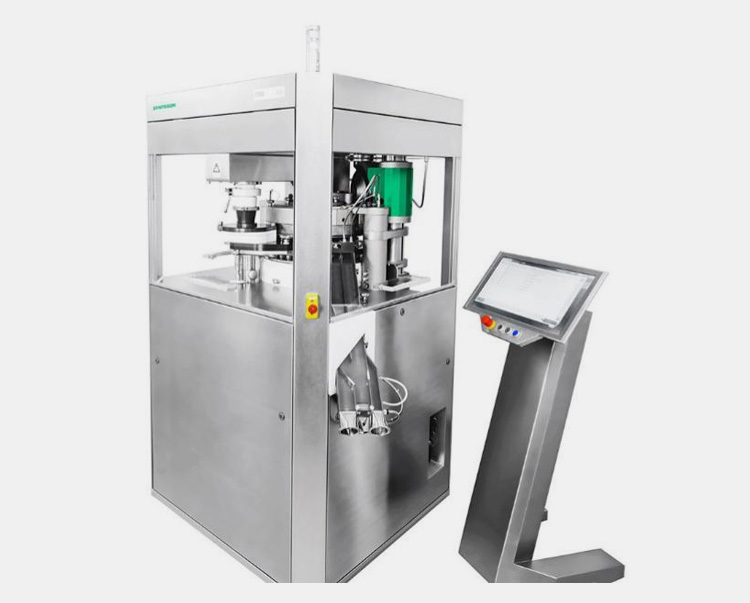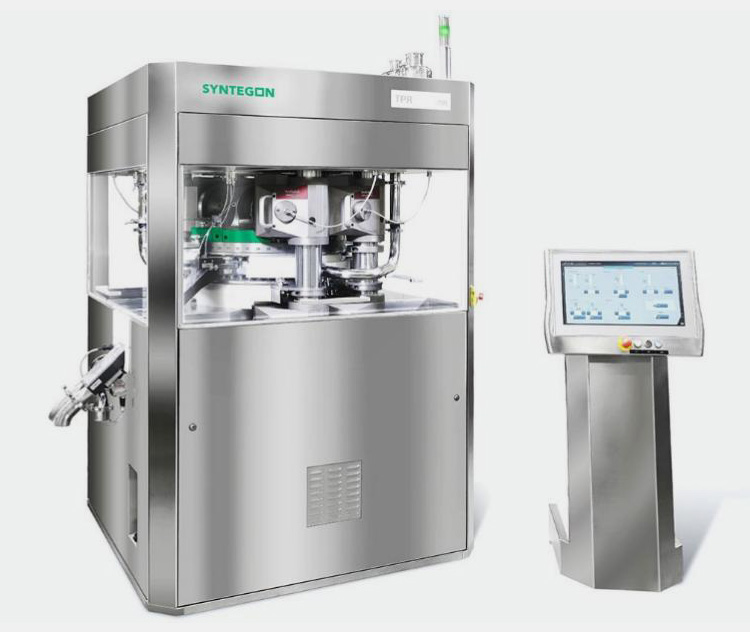 Syntegon features a variety of different tableting machines with each one of them serving the purpose to the fullest. Let's have a look at some of its ideal products in the context of tablet pressing:
FlexiTab (Single Punch)
TPR 200
TPR 500
TPR 700
Recommend Reason
Syntegon offers multiple devices for both small-scale uses for research & development to large-scale industrial use for mass production. Following are some legitimate reasons for you to go for Syntegon Tableting machines:
The single press/single station FlexiTab variant is the simplest one among all and is ideally an inexpensive option for R&D, clinical trials, and education purposes. Single-layer FlexiTab has an output capacity of 900 tablets per hour.
Likewise, the TPR 200 model is also much economic and feasible in case your required protection capacity remains under 230,500 tablets per hour.
The TPR 500 and 700 variants are more suited for large-scale industrial production with a whopping capacity of over 400,000 and 1,150,000 tablets production per hour!
If TPR 500 features high productivity, TPR 700 focuses on high volume production and comes with an exclusive two-level production zone that provides the utmost convenience with turret changing.
Fette Compacting Background: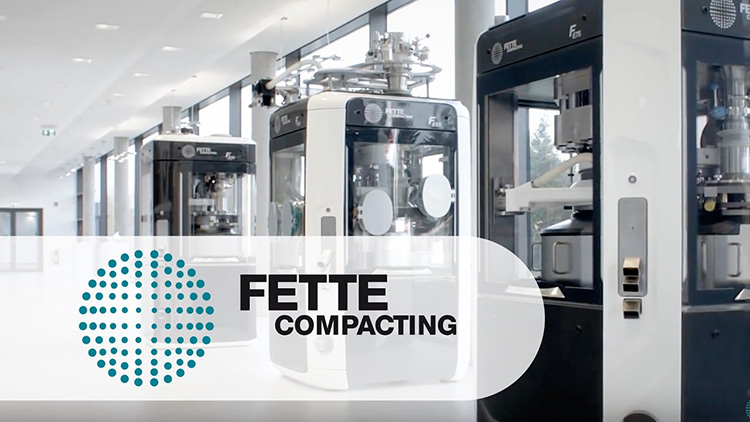 Fette Compacting is a renowned tablet press and capsule filling company based in Germany. The company began its gold-standard production line of tablet compressing in 1948 and has ever since given rise to a lot of subsidiaries providing tableting machines and packaging solutions for pharmaceutics across the globe.
Fette Compacting developed the computer-operated tablet press machine in 1982. Being one of its kind, the machine got major revamps over time with the company focusing on conforming to its 3 main motives for each of its products: Lowering the production cost, enhancing the safety, and improving the efficiency & thus the output volume.
These tight parameters have enabled Fette Compacting to maintain high standards for all of its products, services, and machinery. The company is also one of the fundamental members of machine engineering companies' alliance, "Excellence United". Such a level of recognition is flaunted by Fette Compacting and is evident in its high-end products; exclusively the Tablet press machines.
Key Products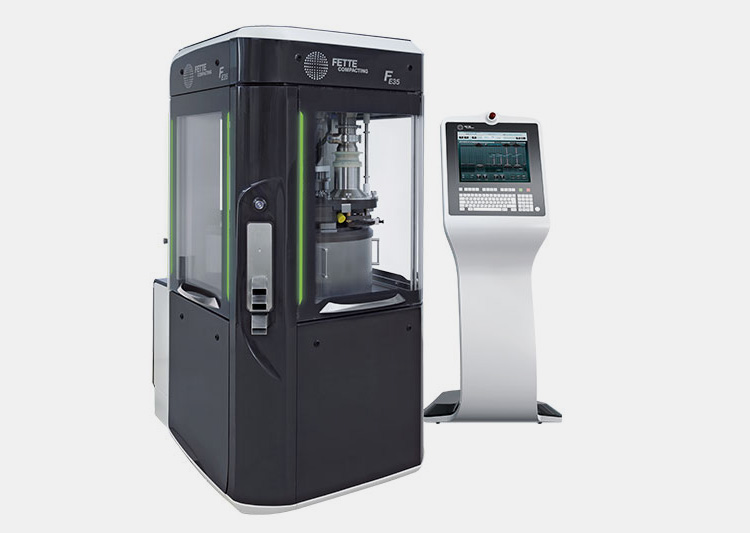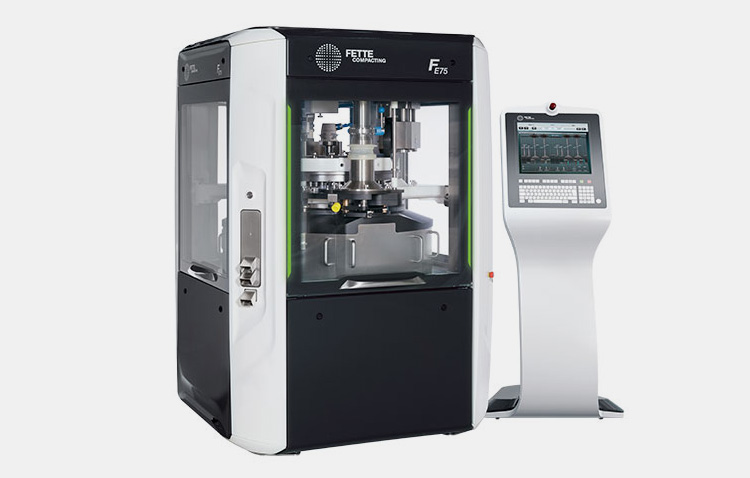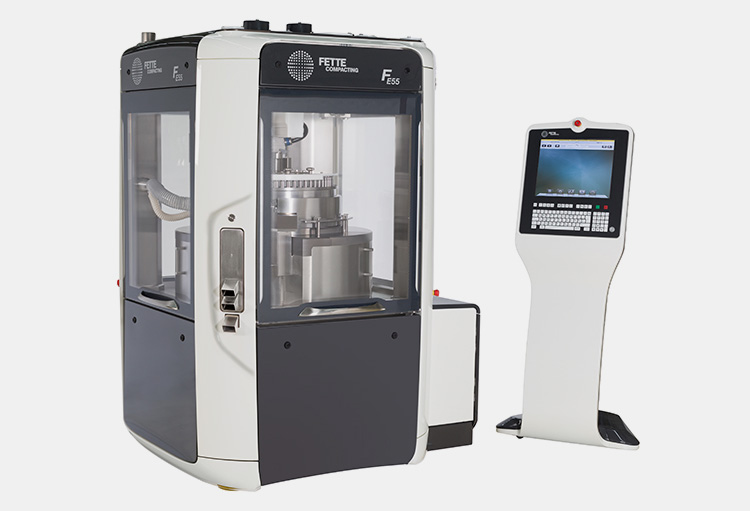 The number of installed machines of Fette Compacting exceeds 5000 making it one of the leading companies providing integrated solutions for industrial packaging and tablet production.
We've listed out the high-tech Fette Compacting machines for tablet compressing:
FE Series (FE 35, FE 55, FE 75)
i Series (F 10i, F30i, 2090i, 3090i, 2200i, 3200i)
P Series (P1010, P2020, P3030)
Recommend Reason
Each one of these series has its own incredible benefits and is well-suited for varying purposes. Here are some reasons to recommend Fette Compacting machines:
The products in all three series have undergone a grinding test of precision, quality, cost-effectiveness, and safety during the development phases. Such a level of testing has given out these highly efficient & sophisticated tableting machines.
The devices also comply with the international cGMP standards.
If the i series features an excellent price to performance ratio, the P series offers fast terret change for improved productivity. Meanwhile, the FE series comes up with a high degree of flexibility and adaptability to make your investment absolutely worth it.
The heavy-duty variants of all 3 series i.e., FE75, 3200i, P3030 have a production capacity exceeding 1-1.5 million tablets per hour, while that of mini-batches i.e., FE35, F10i, P1010 remains in between 2-300,000 tablets per hour.
Romaco Background: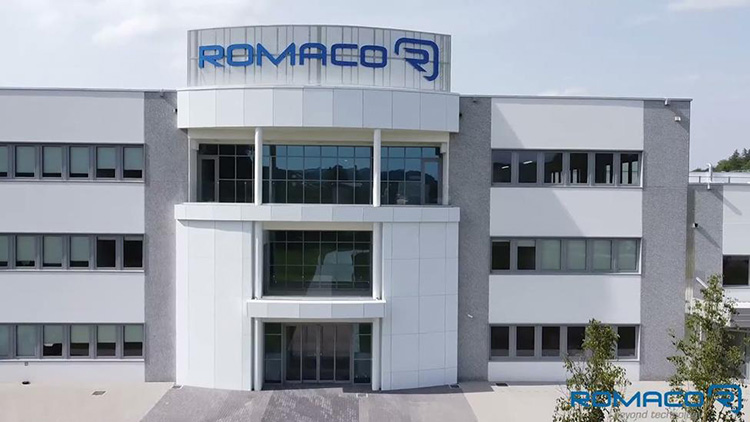 Romaco was established in 1989 in the German city of Karlsruhe. The company was founded originally as a manufacturer and supplier of filling and packaging solutions. Romaco, in the later years, emerged as a successful company in the world of pharmaceutical equipment production.
The company, so far, has acquired several established names in pharma & engineering areas; namely, Bosspak, Kilian, Siebler, Innojet, and Tecpharm. Romaco specializes in a variety of pharma services including tablet compression, liquid & powder filling, tablet coating & filming, and granulating solutions.
Key Products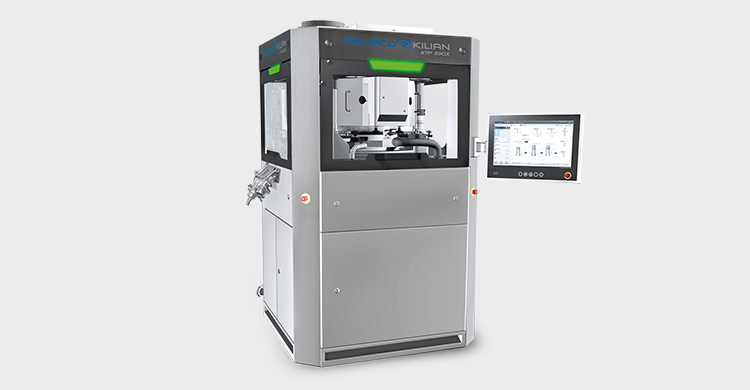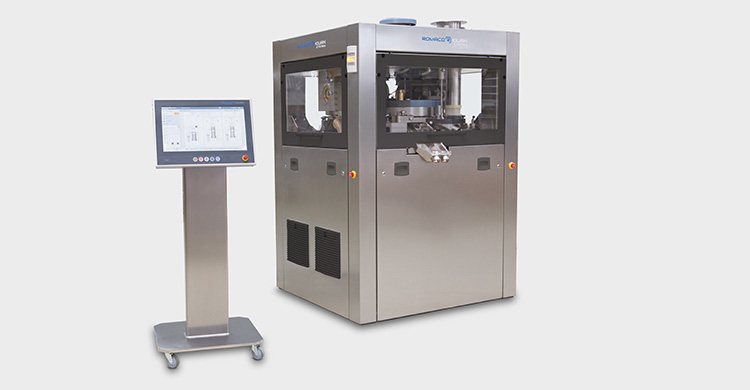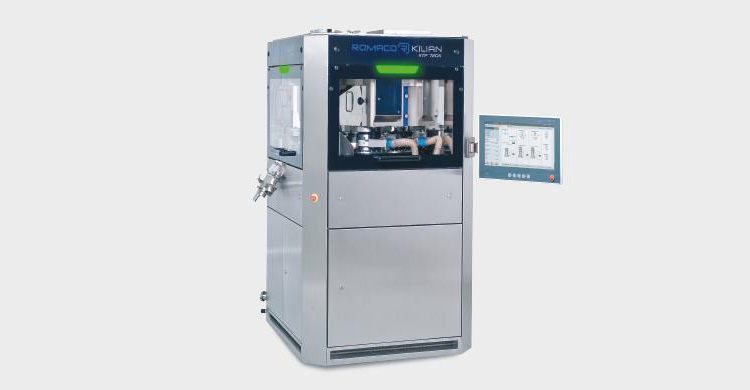 Romaco has acquired Kilian for the manufacturing of tablet press machines. "Romaco Kilian" is the tag name given to the production line of tableting products.
These are some excellent ranges of Romaco Kilian's tablet compression machines you should opt for:
KTP series (1X, 180X, 420X, 590X, 720X)
S series (250, 370, 710)
The Romaco Kilian KTP 1X and 180X are focused on serving R&D and pilot production. They're versatile and fast owing to their lighter weight and smart size. The KTP 180X variant has the highest tablet production capacity in Kilian's R&D series, i.e., up to 80,000 tablets per hour.
The heavier versions of the KTP series feature mono- & bi-layers and remain perfect candidates for heavy-duty tasks and mass production of tablets. The capacity of tablet production exceeds a whopping 1M/hour for the heaviest KTP 720X variant.
The S series offers safety, security, and accuracy with its operation. Its sophisticated design helps it steer clear of tablet contamination at one end, while its fast terret exchange feature minimizes the operation time at the other end.
IMA Group Background: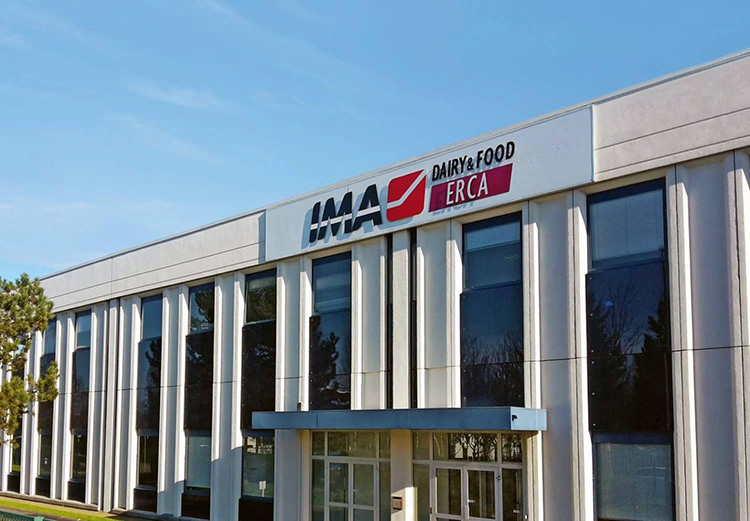 IMA is an Italian group providing packaging solutions and other pharmaceutical services around the globe. Founded in 1961, IMA maintained its steady progress in the manufacturing of automated machines for the pharma, cosmetics, and food industry.
The decades of hard work and dedication have enabled this group to emerge as one of the leading suppliers of pharmaceutical machinery. With the expertise and creative genius of its engineers, designers, and workers, IMA aims to reduce food waste and make effective drugs more accessible to the common people.
Key Products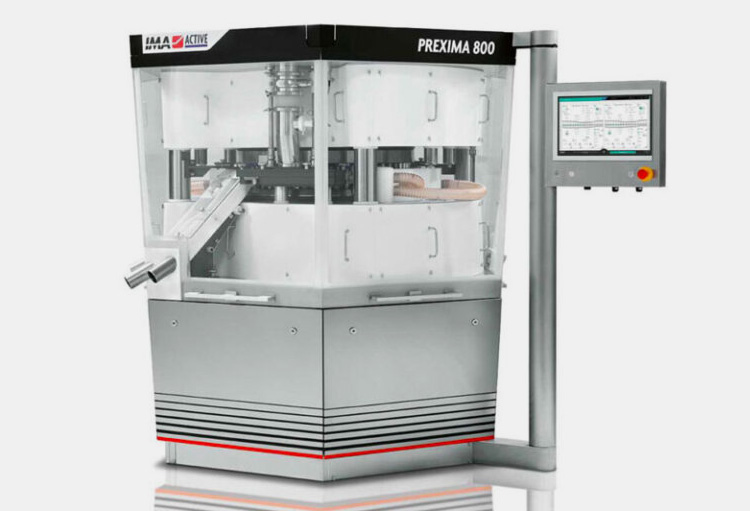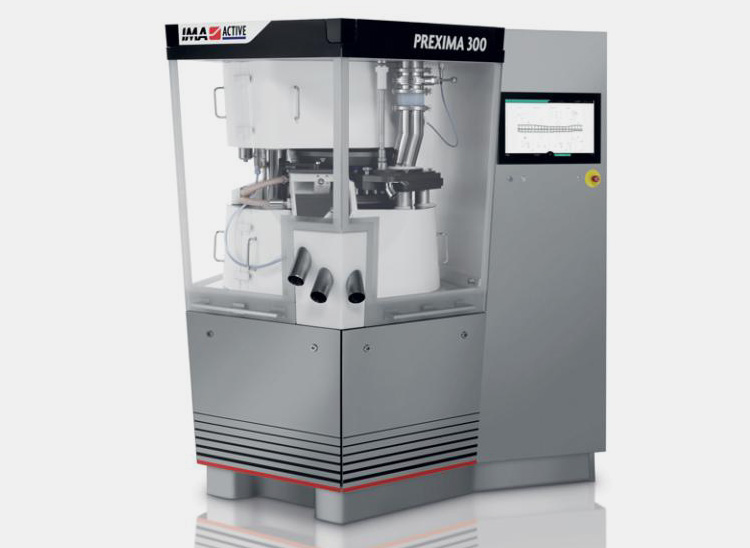 IMA has experience spanning over 6 decades at its disposal. These 60 years have enabled the group to give out the best of tableting machinery keeping in view the technology of the contemporary era.
The PREXIMA range of IMA tableting machines is indeed a credit to the company. Here are the 3 key variants of IMA's PREXIMA tablet press machines:
PREXIMA 80
PREXIMA 300
PREXIMA 800
Unique, robust, and exclusively Italian design with all sophistication.
Maintenance and cleaning made easy; enhanced safety with specially designed protection; also, prevention from tablet contamination.
Compression forces exceed 100kN with a strong & sturdy structure.
Output exceeding 90,000 tablets per hour for PREXIMA 80; 300,000 tablets per hour for PREXIMA 300; and 1 million tablets per hour for PREXIMA 800.
AIPAK Background:
Aipak is a renowned manufacturer and supplier of pharmaceutical equipment & packaging solutions hailing from China. The company takes pride in 10 years of exporting pharma equipment and machinery all over the world. The company specializes in producing and exporting capsule fillers, tablet presses, blister packaging machines, and other relevant products.
The tablet presses of Aipak, in specific, are featured in a wide range based on the categories of single punch & multiple station for small scale and large-scale mass production respectively. Their hydraulic-powered ZP range of tablet press is a unique machine of its kind in the entire China. All of Aipak's equipment follow the established cGMP standards and their machinery is awarded a CE certificate. Hence, the company flaunts its adherence to international standards.
Key Products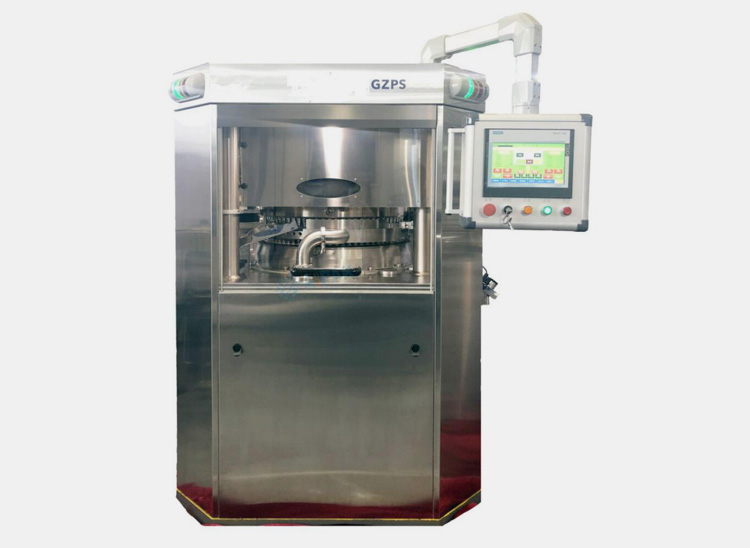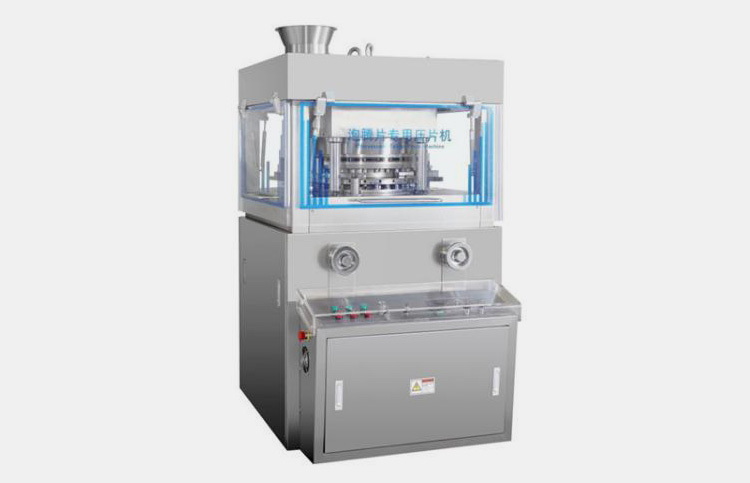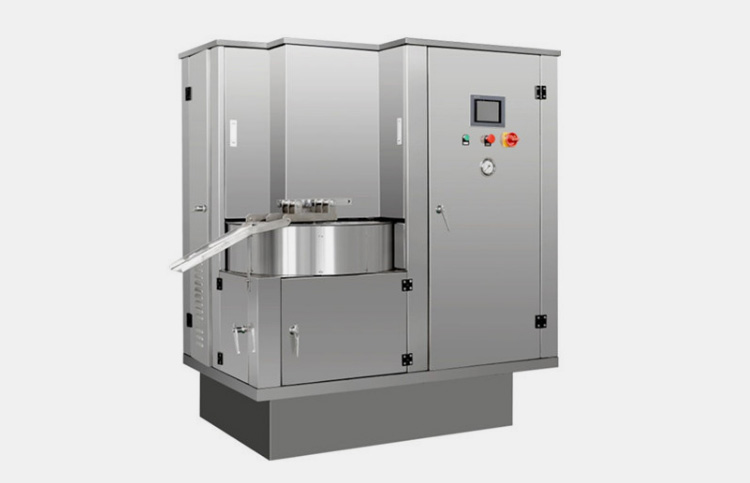 Aipak is a distinctive name among tableting machine manufacturers. Their products go through grinding tests to ensure quality, durability, reliability, and efficiency.
We've listed out some incredible Aipak tablet press machines for you in the following:
ZP-5-7-9 (Single Punch)
ZP-25
ZPW-4-4
GZPS660 series
The single punch ZP-5-7-9 remains the most easy-to-operate variant for obvious reasons. Being the smallest version of all, it produces a maximum of 16,000 tablets per hour.
The ZP-25 features a hydraulic system and focuses on precision, quality, and accuracy. This variant is exclusively effervescent tablet compression and is one-of-a-kind in China. The more classic version of the Aipak tableting machine produces up to 30,000 tablets per hour.
The products in the GZPS660 series are well-suited for mass production of tablets, as their production capacity exceeds 600,000 tablets per minute.
ACG Worldwide Background:
ACG worldwide was founded by the Singh brothers (Ajit Singh and Jagjit Singh) in 1961. Founded initially as a manufacturer of empty hard capsules for local pharma companies, ACG now has a worldwide presence in 138 countries across the continents.
The services of ACG aren't just limited to capsule manufacturing, but they rightfully claim to be the world's largest producer and supplier of film & foil barrier solutions, packaging solutions, track & trace systems, and tablet press products.
Over the course of 60 years, ACG has always followed its lifelong motto of "making it better" and has, over time, outwardly evolved for good. So much so that their products in recent years are the outcome of regular collaboration with French, Italian, Croatian, American, and Indian equipment designers.
As of now, ACG Capsules, ACG Engineering, ACG Films & Foils, and ACG Inspection are the most prominent areas depicting the company's expertise.
Key Products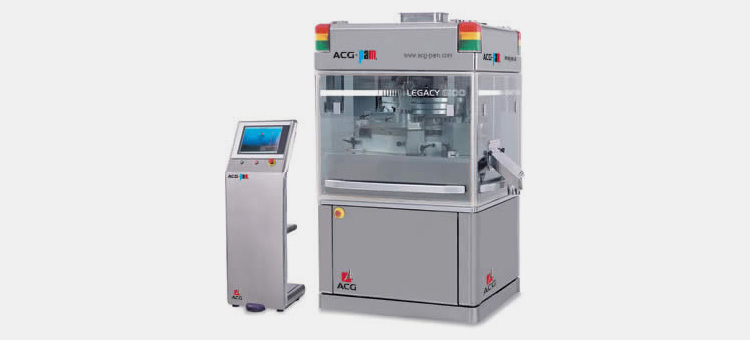 In the world of tablet press machinery, ACG features single punch and multiple-station tableting machines with interchangeable terrets being their noteworthy aspect. Following are the tablet compression machines considered as the best of ACG:
PROTAB 300
PROTAB 700
LEGACY 6100
The PROTAB 300 variant is more suited for research & development and small-scale production of the tablet. Being smaller, it is the fastest & most efficient type among all with a capability to produce over 1-200,000 tablets per hour.
The PROTAB 700 comes with multiple station features and produces over 250,000 tabs/hour with bilayer & over 800,000 tabs/hour with the monolayer. The variant has the "lowest change over time" specification named to it.
The LEGACY 6100 has a production capacity of up to 400,000 tablets per hour. This type has the most versatile design with the ability to install a multi-unit particulate system (MUPS) to combine APIs and excipients in a single tablet.
KORSCH Background: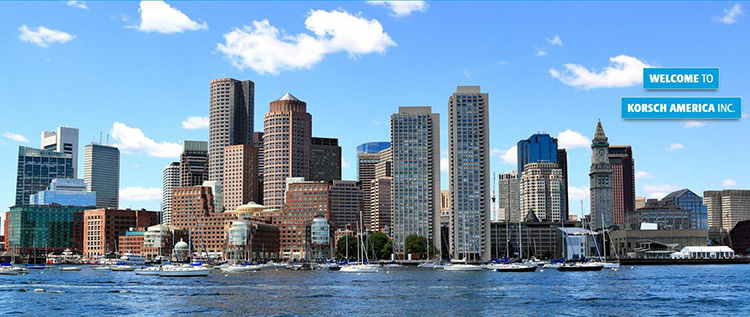 Korsch is yet another German pharmaceutical & nutraceutical equipment manufcturing company headquartered in Berlin. Korsch has been providing pharma-machinery of the top quality since 1919, and takes pride in its immense experience of over 100 years in this industry. The company specializes in providing excellent solutions for tablet press applications.
Utilizing its connections, the company has developed with the worldwide pharma and nutraceutical companies over the course of hundred years, Korsch has created a wide network of services around the globe. Aside from its Berlin headquarters, Korsch America, Korsch India, and Korsch Asia-Pacific are providing technical and sales services across the continents.
Key Products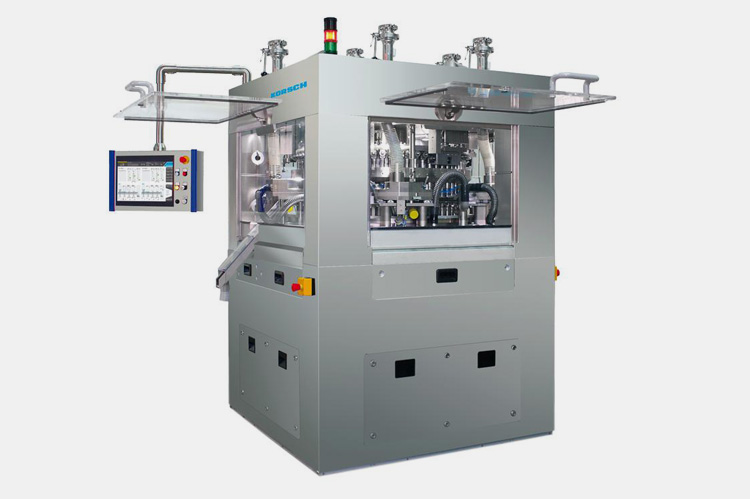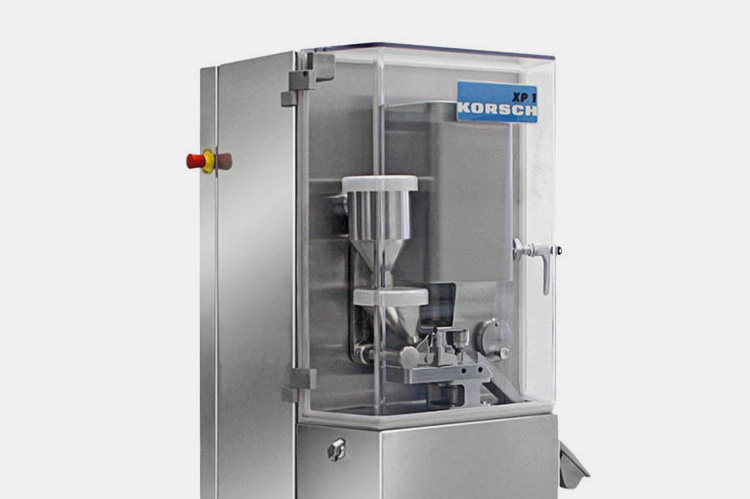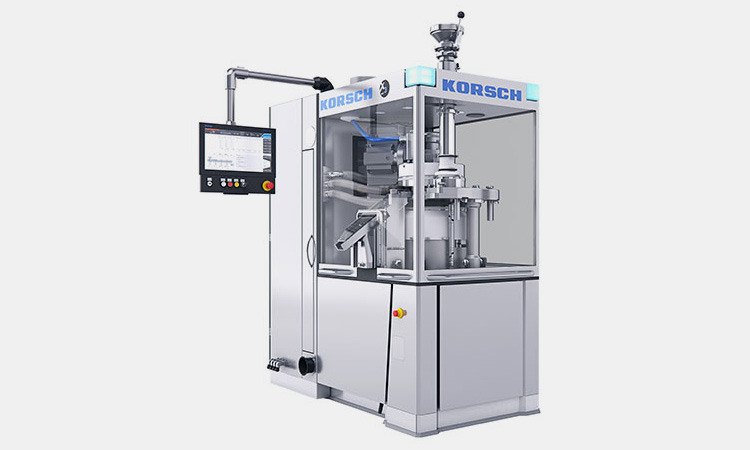 Being an exclusively tablet press manufacturing company, Korsch flaunts its remarkable range of tableting machines.
Following are the best tablet presses Korsch offers:
XP-1 (single station)
XT-600 HD
XL-400
TRP-900
Although all the variants have robust, compact, and sophisticated design for efficient functioning, each type has a definite privilege named to it.
The machines are fully automated, which implies that they analyze, control, and adjust the force & pressure by themselves according to the set parameters. The automated system minimizes operation time & production cost for maximum output.
The X-400 range is rendered the most flexible tableting machine. It's an all in one appliance with the availability of single-layer, bi-lay, and tri-layer tablet formats.
The XT-600HD is the sturdiest tableting machine type; its exceptional capability to exert pre & final compression force of up to 120kN makes it a perfect machine for heavy duty tasks.
The five-layer rotary-press machine TRP-900 has a production output of over 120,000 tablets. It is also designed to work 24/7 in any given environment.
Natoli Engineering Background: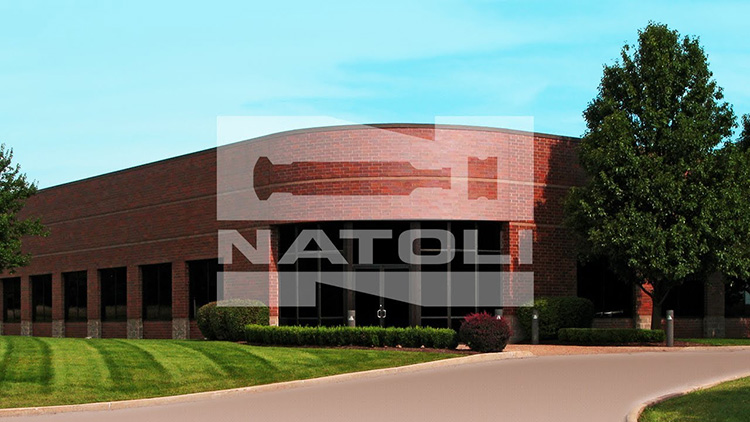 Natoli Engineering was established around 40 years ago in a neighborhood in Missouri, USA. The company has considerable experience to its name in manufacturing and delivering tablet press machines and other pharmaceutical equipment of top quality. Natoli has maintained its "uncompromising principles" of supplying state-of-the-art engineering equipment and pharmaceutical products.
Key Products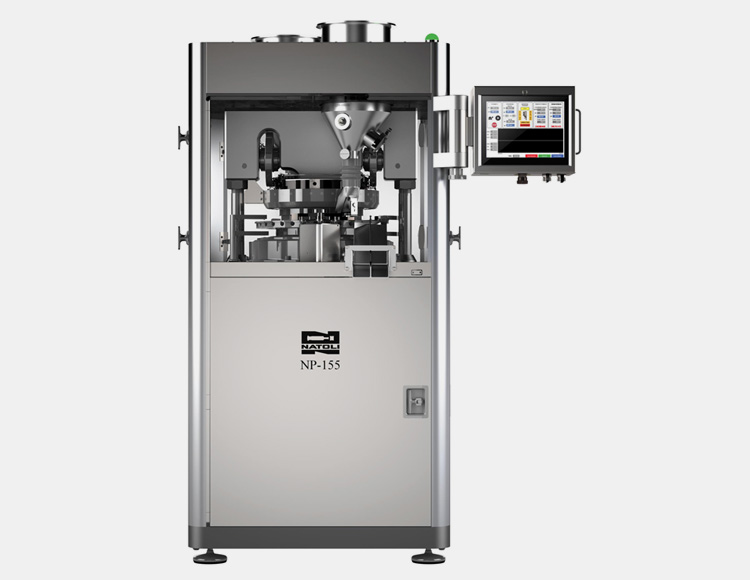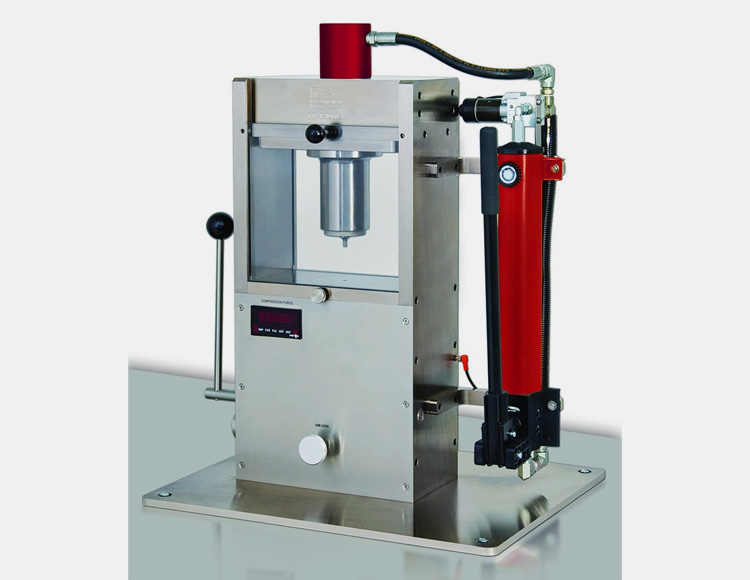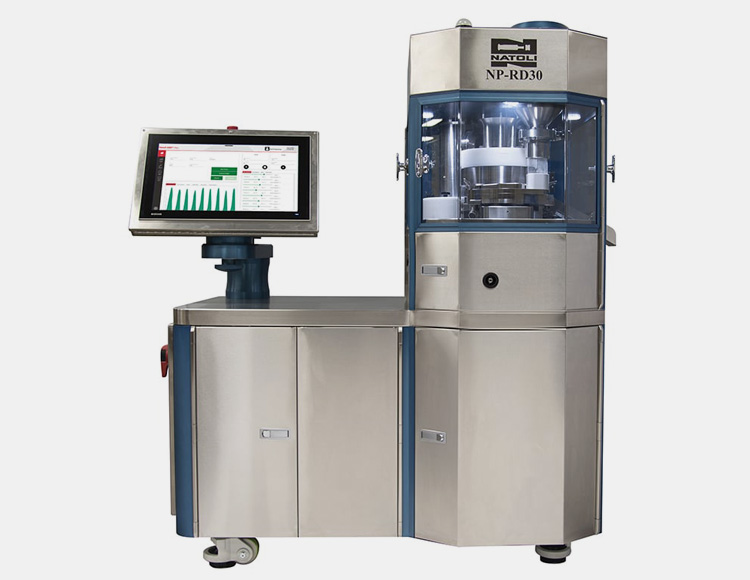 The tableting machines of Natoli Engineering feature cost-effective & affordable yet reliable & efficient variants.
Natoli has a vast production line of NP-series tablet press machines, given by:
NP-155
NP-255
NP-400
NP-500
NP-P20A (single punch)
All the production tablet presses from Natoli are a complete package; as they come up with all-in-one features – let that be fully automated self-controlling and adjusting system or the latest software for data acquisition in R&D projects.
The heaviest variant of the NP series i.e., NP 500 features 45 stations and its production capacity exceeds 300,000 tablets per hour; thus, rendered ideal for intermediate production of tablets.
LFA Background: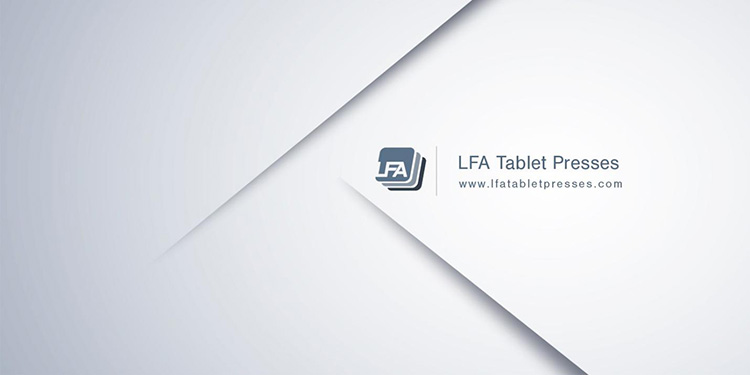 Another company from Karlsruhe is this German pharmaceutical equipment manufacturer. LFA is exclusive producer of tablet press machines and one of the latest manufacturers to business. The company started with small-scale lightweight single punch tableting machines. Yet, it grew within no time and evolved successfully as a supplier of remarkable tablet press, capsule filling, and mixer products.
Key Products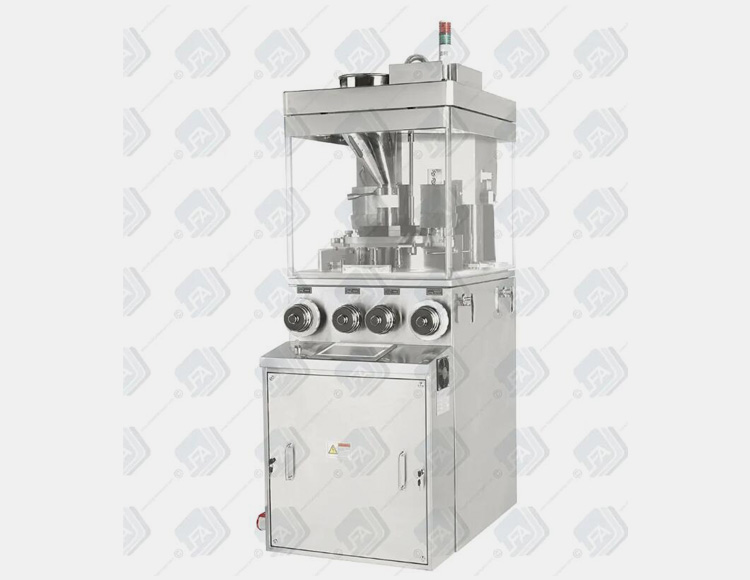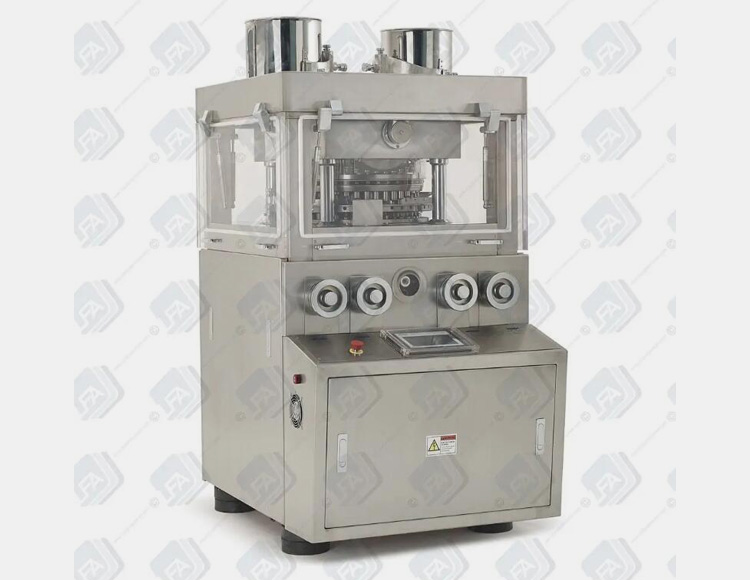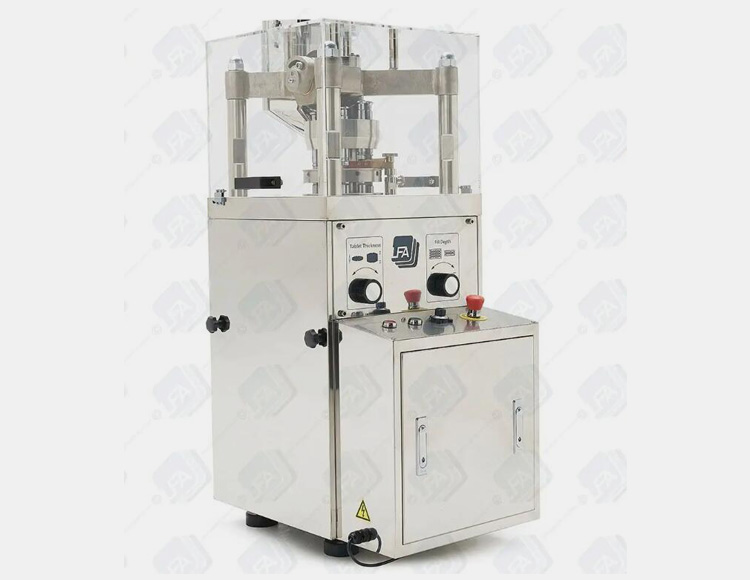 LFA offers an RTP (rotary tablet press) range of tableting machines. Here are the outstanding variants of the product featured by LFA:
RTP 33
RTP 118
RTP 10i
RTP 41
HSTP (high-speed tablet press)
Designed exclusively for large-scale production for a prolonged time period.
Incorporated with sophisticated tablet press tools and a sturdy system to withstand heavy force & pressure is each of the variants of LFA tablet press machines.
The production capacity varies from 15,000-250,000 tablets per hour depending upon the type you're going to employ.
Riva S.A. Background: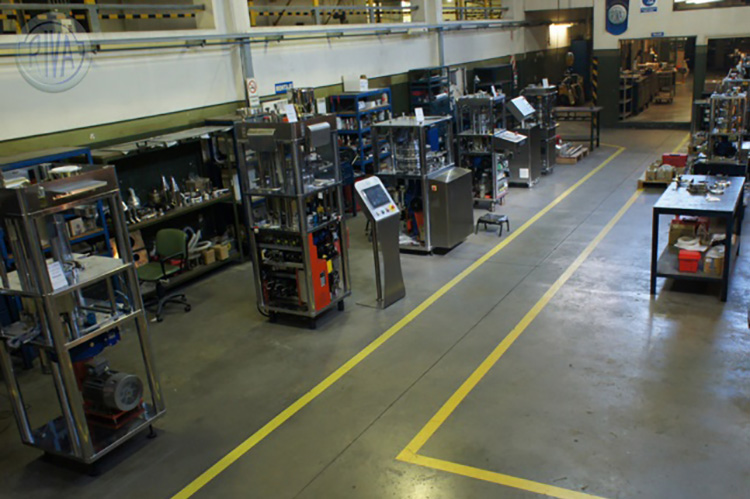 Riva S.A. is a pharma-manufacturing company exclusively providing tablet press solution for over 60 years. Established in 1954 in Argentina, Riva S.A. manufactures excellent quality products for pharmaceutical companies around the world – from Americas to Europe & Asia. The company got its fame from a wide a range of rotary and single station tablet presses having a good acclamation worldwide. The incredible machinery with the cutting-edge technology also accompanies a highly trained technical support team for installation and assembling of the equipment.
Key Products

Riva focuses on fusing modern technology with the creative genius of the engineers and designers working in their factories. Their tablet press machines are, in a literal meaning, one-of-a-kind. Riva features a variety of tableting machines, for R&D, pilot projects, and small & moderate scale production.
These are some of the best tablet pressers by Riva you should go for:
Piccola Range (Piccola Classica, Piccola Nova)
MiniPress MII (Single Punch)
All the Riva variants of tableting machines feature a sophisticated stainless-steel design with sturdy and robust system to withstand heavy force.
The Piccola Classica variant is deemed ideal for Research & Development as well as small-scale production projects. The final compression force is maximum of 60kN while its maximum output stands at 30,000 tablets per hour.
The Classica variant also features a separate module with a display screen for convenient operation and easy handling of the process.
Conclusion
Having read the complete guide and reaching the conclusion, we believe you must've understood the basic requirements and relevant aspects of the machine to know before buying a tablet press equipment. Although your preference for the company and manufacturer is based on your own set parameters which, we believe, must be pretty on-target according to your needs. However, some established specifications of every tableting machine are prudent to know.
These common specs involve high precision, robust design, affordable price, and safe & secure operation to avoid contamination. All the manufacturers we've listed in the guide guarantee these parameters. All you need to figure out is your requirement that whether you're employing the machine for R&D purpose or a large-scale production. So, evaluate your needs and make the best pick.
Don't forget to share this post!
CONTACT US
Tell us your raw material and project budget to get quotations within 24 hours.
WhatsApp Us: +86 189 7157 0951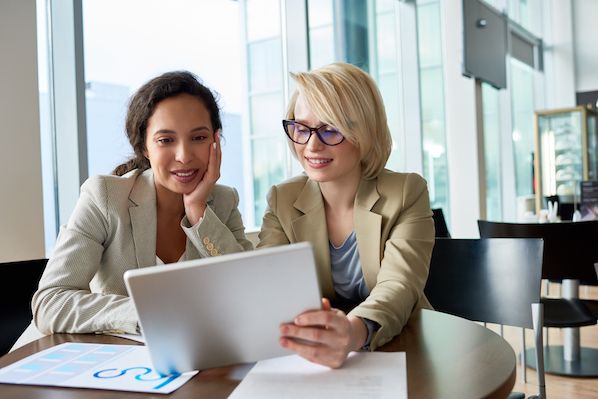 Want the best price & newest pharmaceutical machinery buying guide,tips and trends sent straightly to your box?Sign up for Aipak's monthly newsletter,we're free for your consultation and Offer you the most suitable solutions!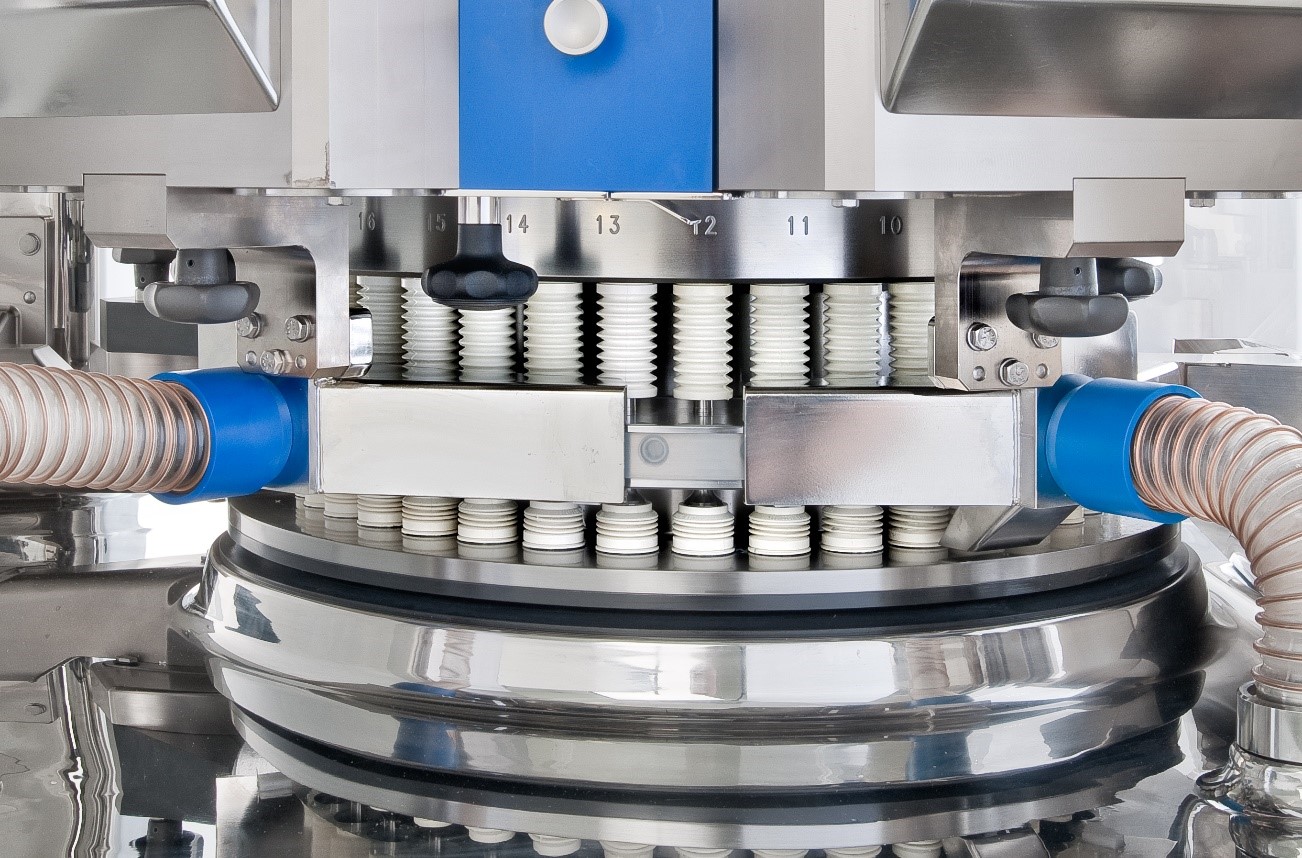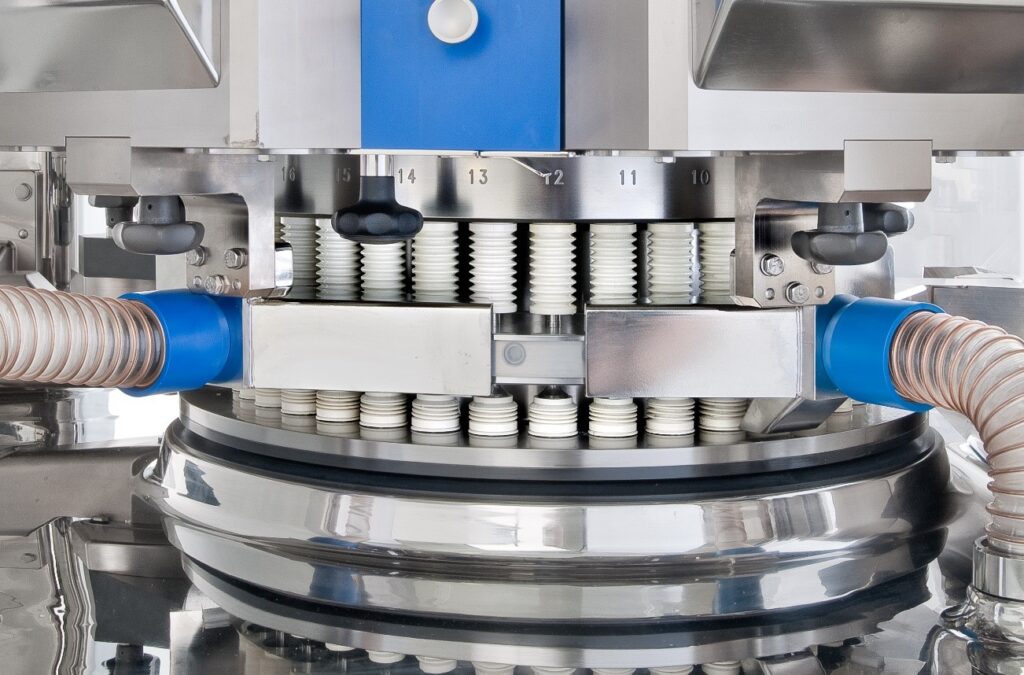 Tell us what is you want tablet or your budget,we'll reply you ASAP within 24 hours