Top 10 Capsule Filling Machine Manufacturers In Europe
The capsule filling process is a complex procedure that involves 100% product uniformity. Accuracy in encapsulated products is of prime importance for the pharmaceutical industry. This is necessary to minimize the potential wastage and patient compliance.
A capsule filling machine is always the mainstay equipment for this procedure to fill soft and hard gelatin capsules. That's the exact purpose of this post. We've focused on the best capsule filling machine suppliers available in Europe.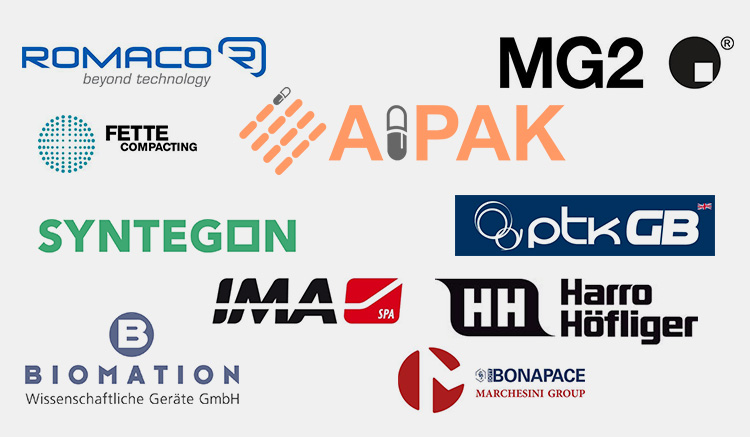 Company Background & Information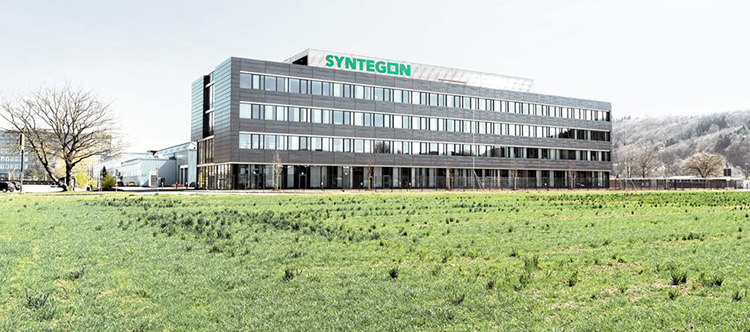 Syntegon Technology is a well-recognized manufacturer known for its top-of-the-line innovations and products. This firm is in the processing and packaging business for 50 years and since then, it has been distributing its solutions to firms in the pharmaceutical and food industries.
Today, it is a strong group of 6000 employees working at 130 sites in 15 countries. The success of Syntegon is determined by the fact that it has earned around 1.3 billion Euros in 2020. Syntegon has an impressive catalog of smart turnkey solutions and automation because of its investment in research and development sectors. The dedicated team of 1500 employees is continuously at work to develop extraordinary technologies that are both sustainable and efficient.
Syntegon is developing future-oriented packaging technologies by switching from plastic to paper and using mono-layered materials. It is helping its customers to achieve their sustainability goals by transforming their ideas into products.
Key Products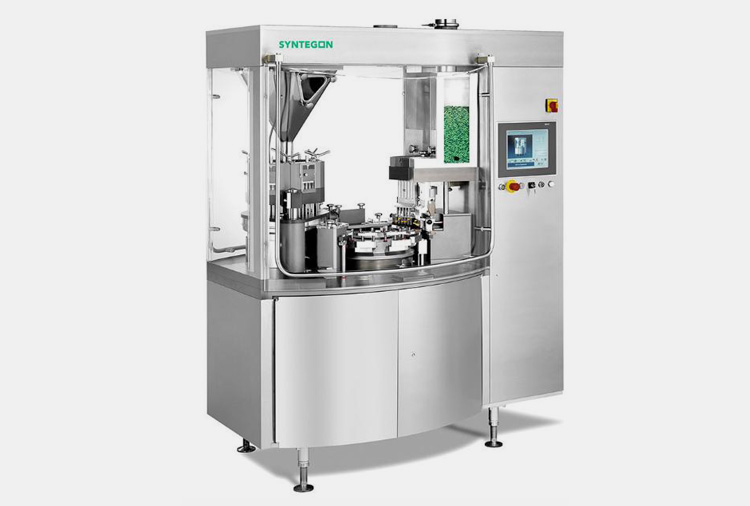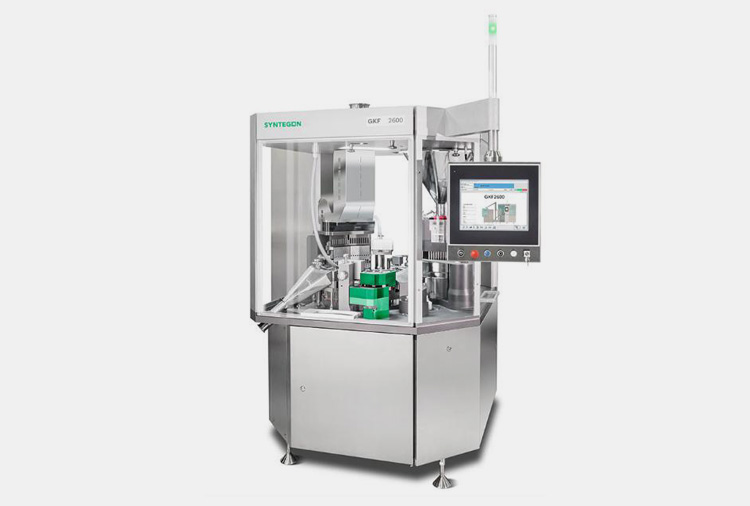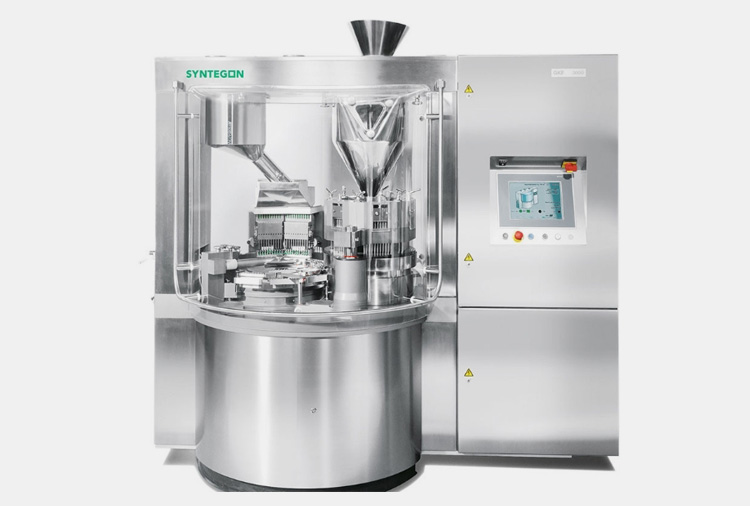 These capsule fillers have modular designs and provide high-performance efficiency. Some best capsule filler by Syntegon is:
GFK 1400
GFK 1700 HiProTech
GFK 2500
GFK 2600
GFK 2600 ProTech
GFK 3000
Glass doors for visual inspection
Compact and small floor space
Low material waste
Self-diagnosis to ensure maximum filling efficiency
Touch screen HMI to display data
Cleaning and format change require only one person
Data protection
Company Background & Information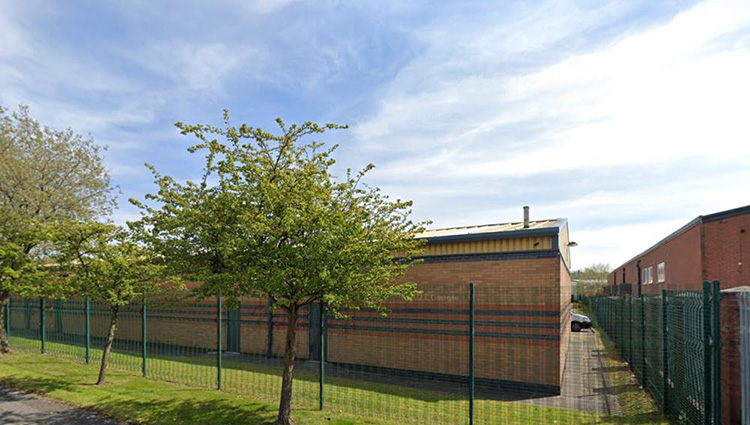 PTK-GB based in the United Kingdom is the reliable partner and distributor of PTK products. It supplies PTK machines all over the UK, Ireland, Netherland, and 47 other European countries. PTK is a South Korean-based firm manufacturing and exporting CE and ISO:9001 machinery to several countries of the world.
PTK-GB provides top-notch products to various industries like pharmaceutical, nutraceutical, confectionery, chemical, and nutraceutical industries and has established interactive and strong associations with its clients by offering services like installation, repair, validation, and technical assistance.
This distributor is supplying capsule fillers, tablet press, granulators, and compressors for more than 25 years. It is also conducting case studies with several European pharmaceutical firms such as Herkel, Actavis, and Surepharm.
Key Products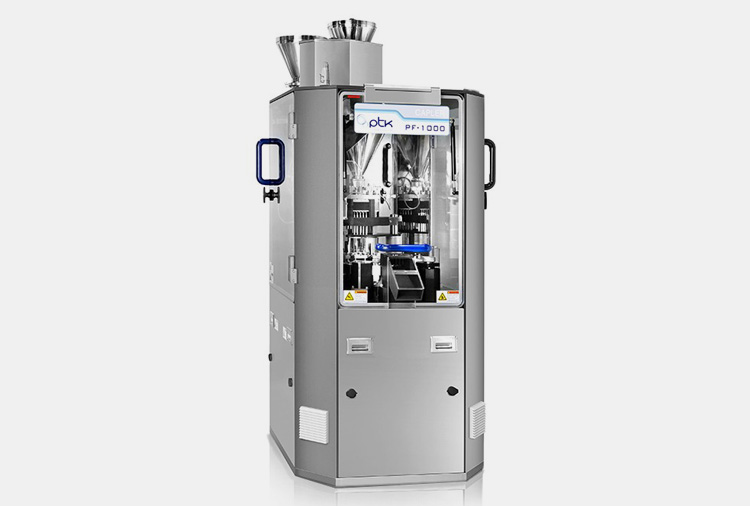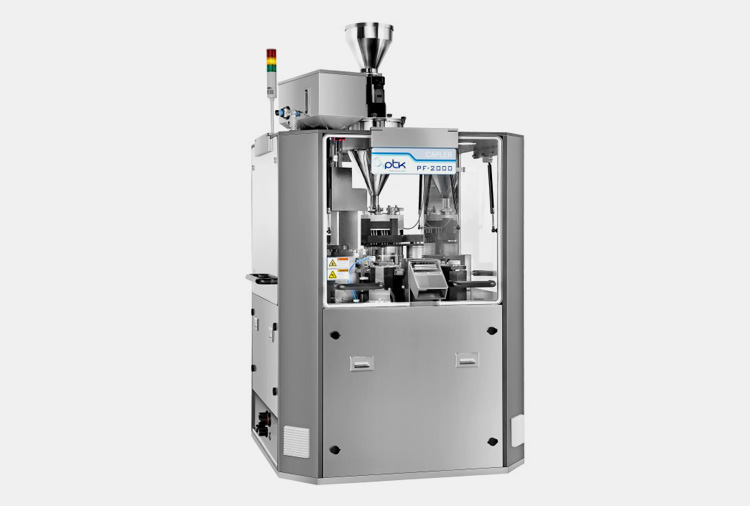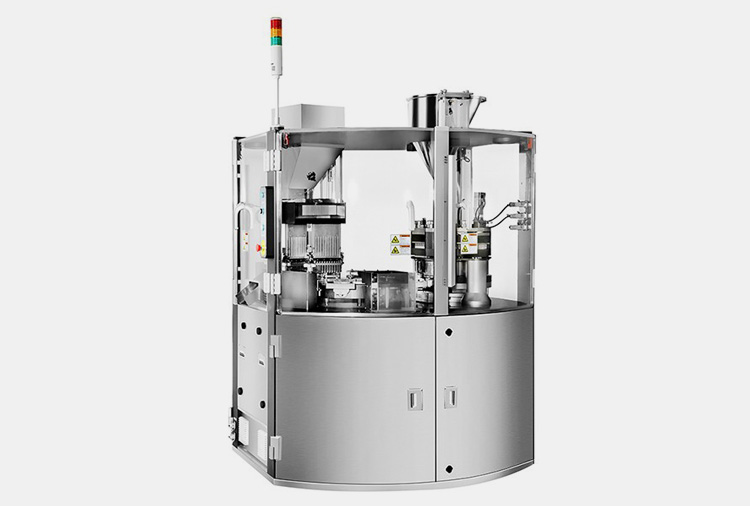 These capsule fillers are used to fill powders either in slurry form or in tamped form. These are also employed for the filling of either one or two pellets. These also fill tablets and micro tablets in the capsules and are used for filling for all these above-mentioned materials in various combinations.
Some noteworthy capsule fillers are:
Available at a fair price
Flawed capsules are rejected
Precise filling and weight sensing option
CE and cGMP compliant design
Process capsules for 00, 0, 1, 2, 3, and 4 size
Minimal maintenance required.
Company Background & Information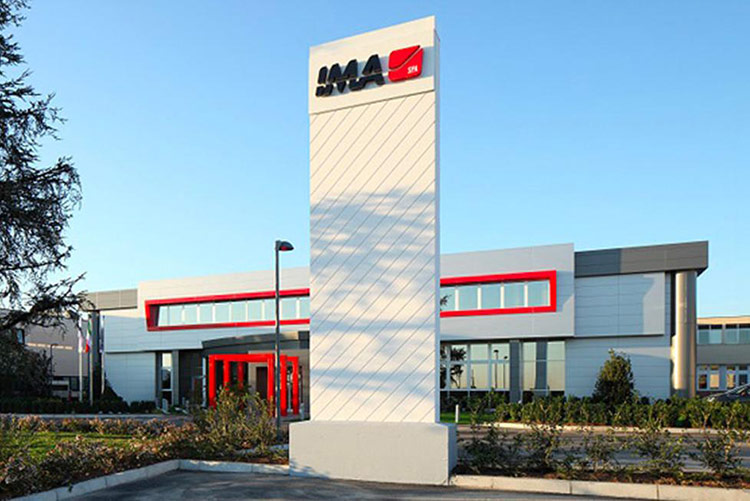 IMA Group is one of the biggest firms known for its packaging and processing innovations. This group was started in 1961 and was the first manufacturer that developed automatic machines. It has continued to grow by acquiring smaller firms. Today, it has 16 operational units in 6 countries, and it exports 88% of its types of machinery.
IMA has implemented the IMA Zero initiative through which this firm is supporting people and the environment. This firm is striving not only to achieve economic success but also it is working endlessly to provide social benefits to people and create a better tomorrow by introducing sustainable products. This firm is adopting Green Building Policy by installing solar cells in its facilities to generate power.
IMA won the award of Top Employer Italia because of its efforts to create programs for employee welfare. In 2021, IMA offered 118,000 training hours to its employees as it believes the human resource is the main asset of any firm.
Key Products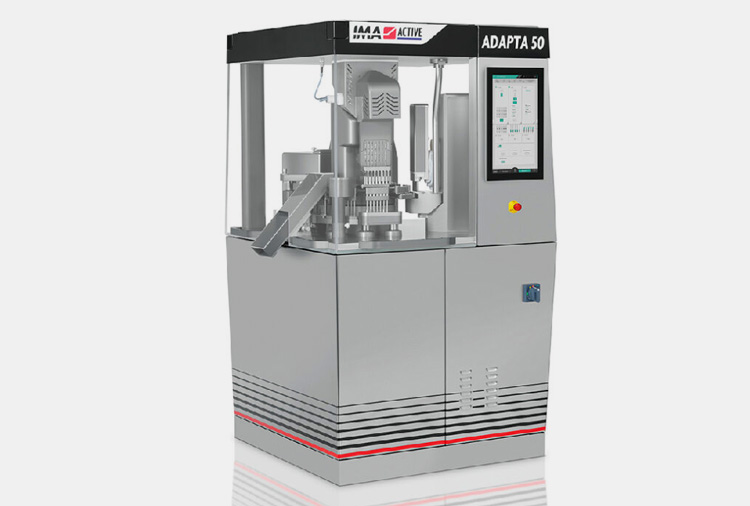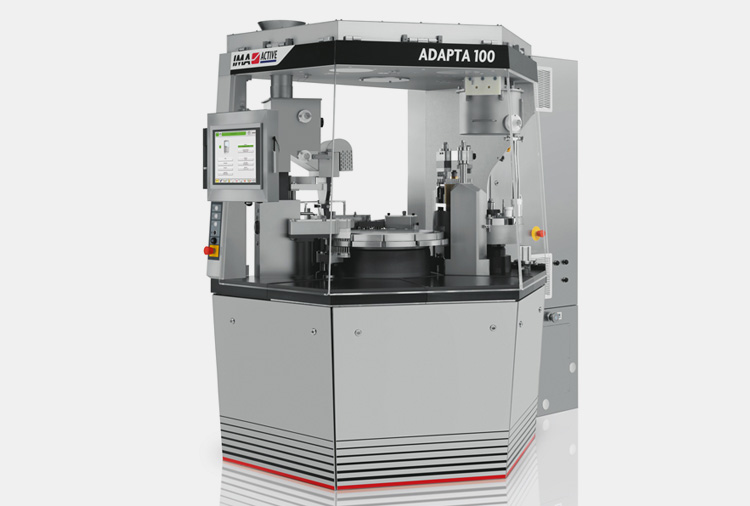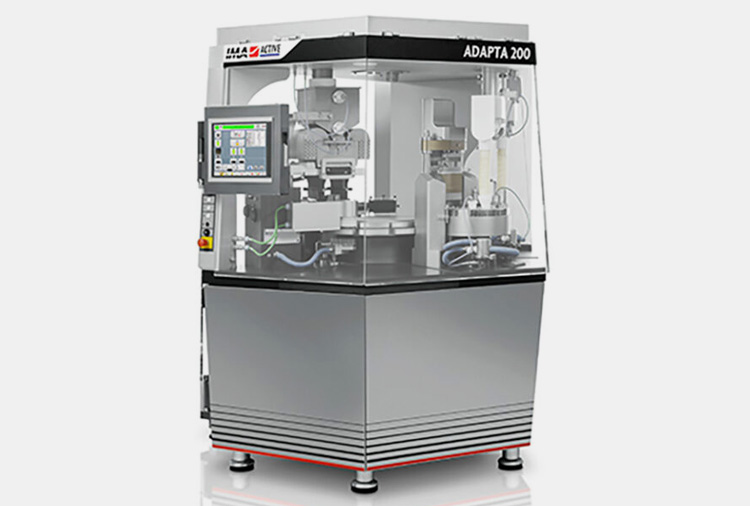 IMA Pharma capsules fillers have multi-dosing capability at rapid speed. Some capsule fillers by IMA are:
ADAPTA50
ADAPTA100
ADAPTA200
These machines are used to fill hard gel capsules with pellets, powders, mini pills, and liquids.
These machines are equipped with electric motors to fill the capsules
Gravity system for weight control accuracy
Minimum of 3 products are filled in capsules at the same time
Accessible working area for cleaning and maintenance
Process control through dosage check and determination of gross weight.
Company Background & Information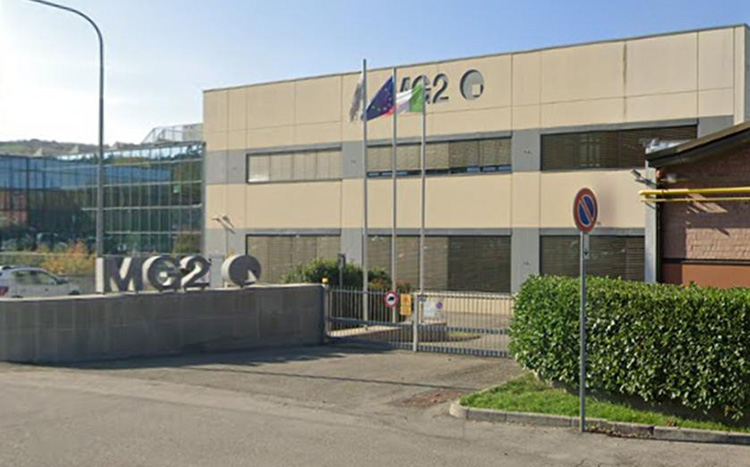 MG2 established in 1966, is one of the biggest packaging and processing firms in the world.  It is known for its creative automation and cutting-edge innovations. It offers processing machines such as capsule filler, weight checker, dosing machines, capsule polisher, and packaging machines like case packers, cartoners, and blister packaging machines. It also develops inhalation solutions and containment units.
MG2 was the first Italian firm that acquired ISO 9001 Certification for its superior quality products in 1995. MG2 has emerged as one of the most successful firms because of its motivation to develop sustainable and environmentally friendly products. It is also focused on the health safety of its employees as healthy employees mean more innovation and profit.
In MG2, all the suggestions and reviews of customers are given top priority. It builds strong friendly relationships with its clients by going beyond professional interactions. Their ability to focus on the details and needs of customers makes them a reliable partner.
Key Products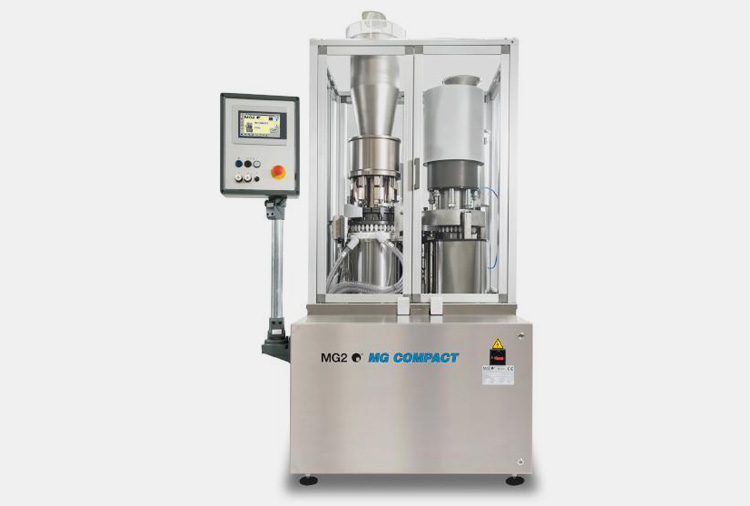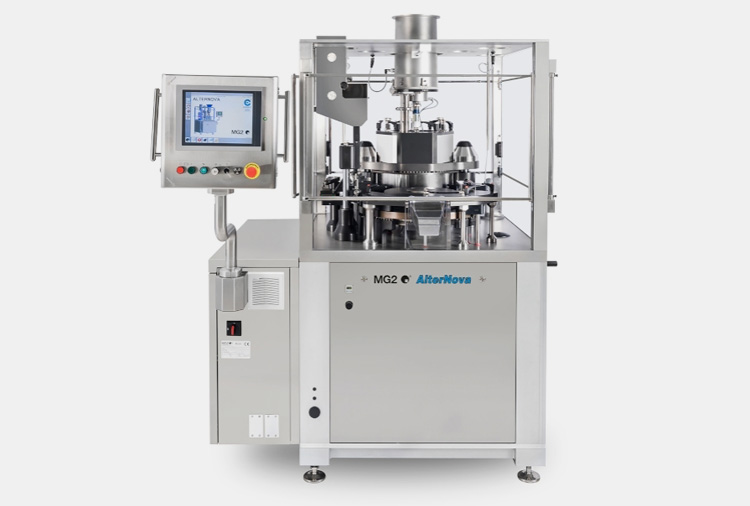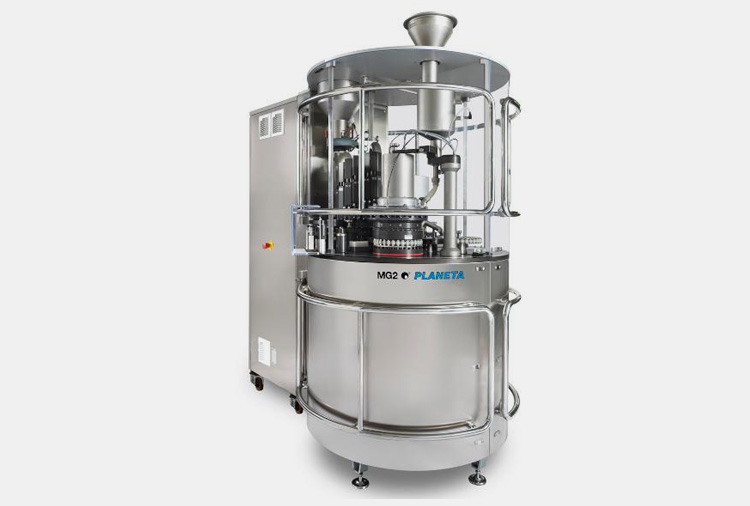 MG2 has a wide variety of capsule fillers from continuous to intermittent motion, from manual to automatic. These machines are ideal for small-scale production like laboratories and also for large-scale businesses. Some best capsule fillers of this firm are aforementioned below:
PLANETAQ
FLEXALAB
MG Compact
PLANETA
TEKNA
AlterNova
Full accessibility to the operator with ergonomic layout
Statistical weight control system
High accuracy for low dose filling
Dosing units are easily interchanged
Ease of operation
Company Background & Information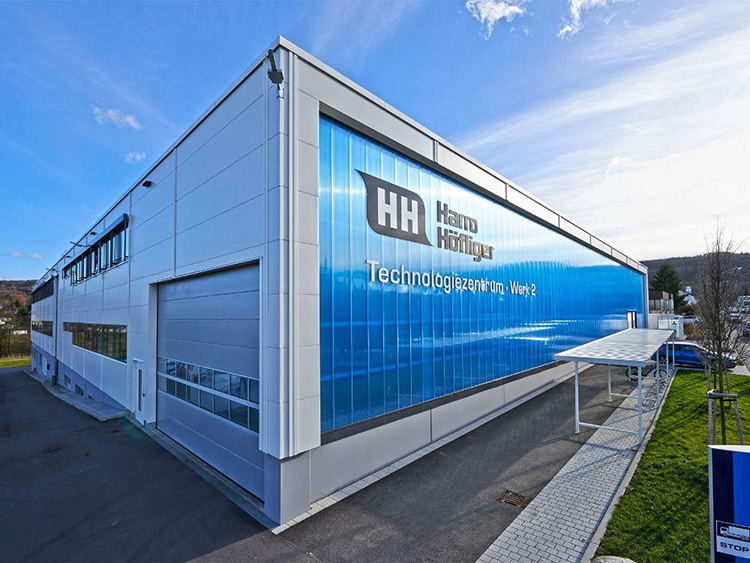 Harro Hofliger started in 1975 as a small workshop. Now, more than 40 years later, it is a large network having 1400 employees. In its earlier years, this company manufactured packaging types of machinery for the the food industry. Then in 1987, it established itself as a firm that designs solutions for a pharmaceutical companies as well.
Today, it has an impressive catalog comprising various machines like dosing solutions, assembly machines, inhalation machines, web-processing automation, barrier technologies, etc. The name of Harro Höfliger is synonymous with future-oriented technologies. They are committed to growing both financially and socially. Their relationship with their partners and clients is based on respect and appreciation.
Sustainability is an important business rule of Harro Höfliger. They want to design and develop environment-safe products and are focused on using green power. They are committed to climate agreement and want to reduce carbon emissions.
Key Products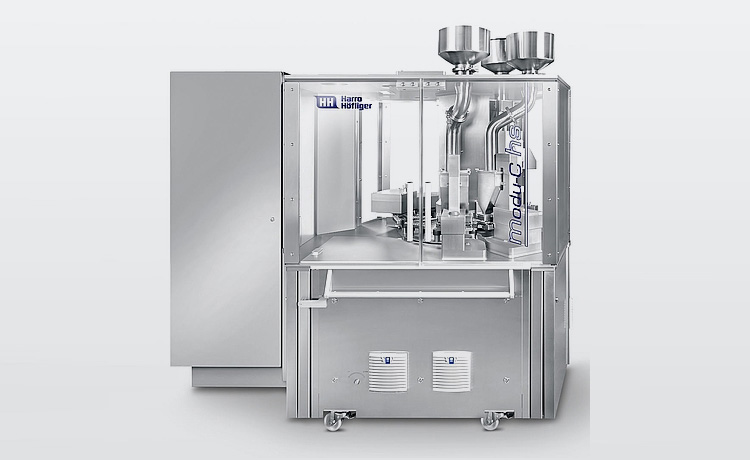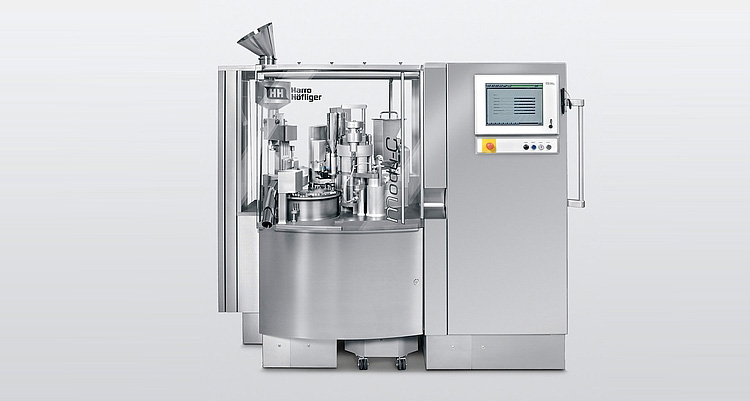 These capsule filling machines dose capsules with pallets, powders, large-sized and small-sized tablets. Some best capsule fillers by Harro Hofliger are:
Modu-C MS
Modu-C LS
Modu-C HS
Easy setup and decreased downtime between batches
Upgraded easily due to trolley system
Sensor to detect deformed capsules
Minimal product wastage by no-capsule-no-fill function
These machines do not require many operators
Recycling of raw materials
Process capsules of all sizes.
Company Background & Information
Aipak Pharmaceutical Machinery is a global leading manufacturing and supplying enterprise established to serve the production lines to the pharmaceutical firms. Aipak Pharmaceutical Machinery is established a decade ago and created a trusted profile among the world's top pharmaceutical industries like
Aipak has extensive supply chains not only in Europe but in each corner of the world. Aipak has been always the first choice of many leading pharma brands because they have exceptional state-of-art in their machinery with amazing features.
The best thing about Aipak Pharmaceutical Machinery is their firm compliance with cGMP norms that every pharmaceutical or food preparation equipment must-have.  The primary goal behind  Aipak Pharmaceutical Machinery creation is 'high consumer' market growth. Aipak has realized the basic needs and budget management of every consumer either seasoned professional or a newbie. That is the reason they have a huge consumer profile like more than 500+ across the globe.
Today Aipak Pharmaceutical Machinery export rate has surpassed over 100+ states worldwide. You may find your machinery at your doorstep with 100% exceptional products and installation services.
Key Products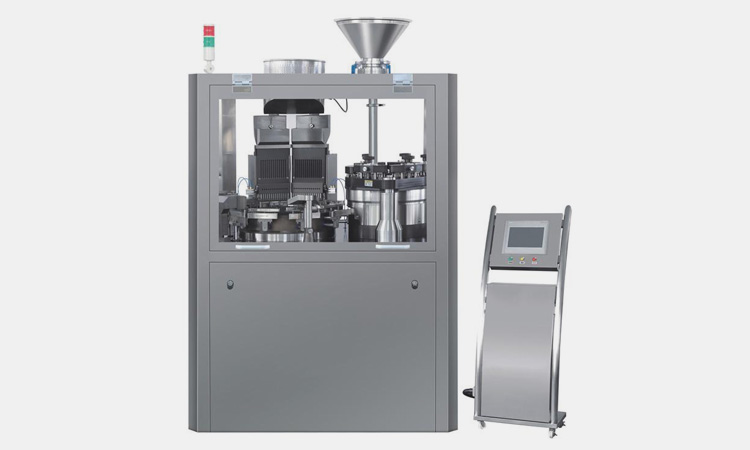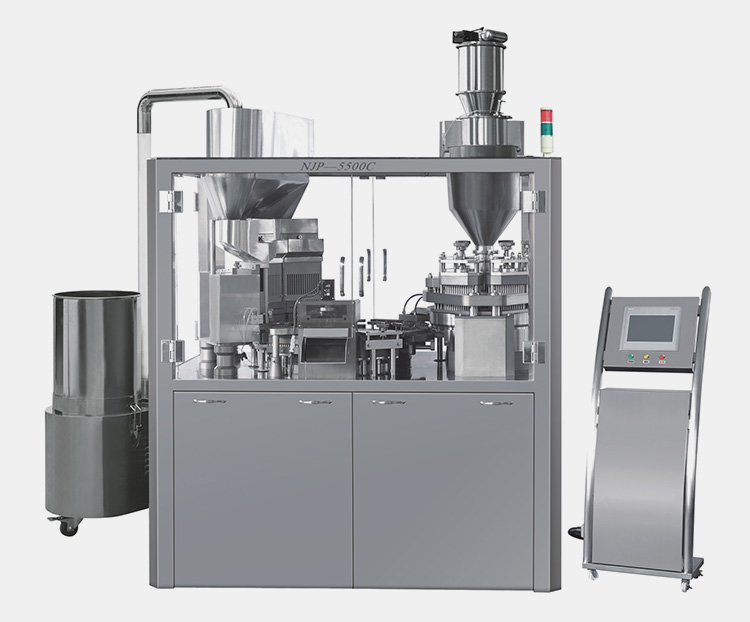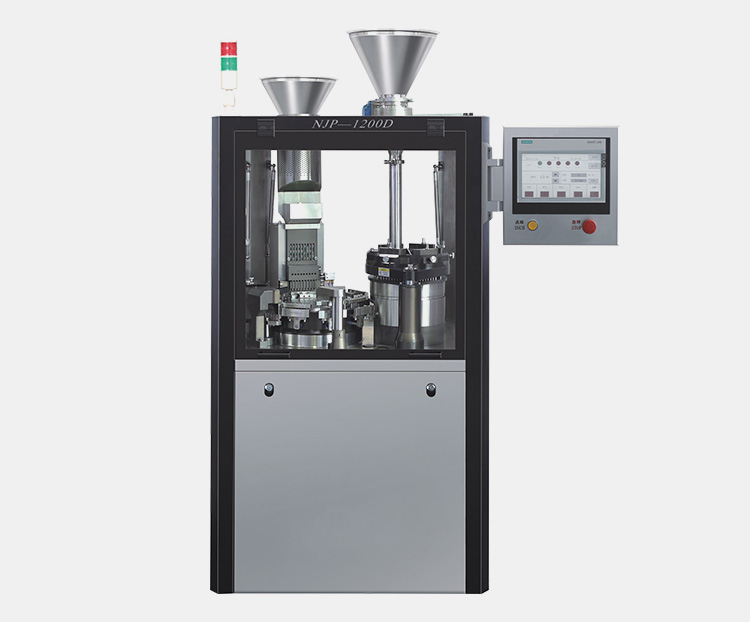 Aipak outstanding range of capsule filling machines are:
NJP- 200C Automatic Capsule filling machine
NJP-400C Fully Automatic Capsule Filling Machine
NJP-800C Laboratory Pharmaceutical Automatic Capsule Filling Machine
NJP-1200C Fully Automatic Pharmaceutical Hard Capsule Filling Machine
NJP-1200D Fully Automatic Pharmaceutical Hard Capsule Filling Machine
For more, please CLICK.
Aipak Pharmaceutical Machineryoffers you a high Precise Operation.
Reliable Quality and Reasonable Prices.
cGMP compliant.
24/7 outstanding customer support from High-Tech Staff.
Tremendous Pre-Sale & After-Sale guidance and Support.
Less contact with Product Ensure 99.99% Safety and Purity.
User-Friendly, Easy Installation and On-Time Delivery.
Company Background & Information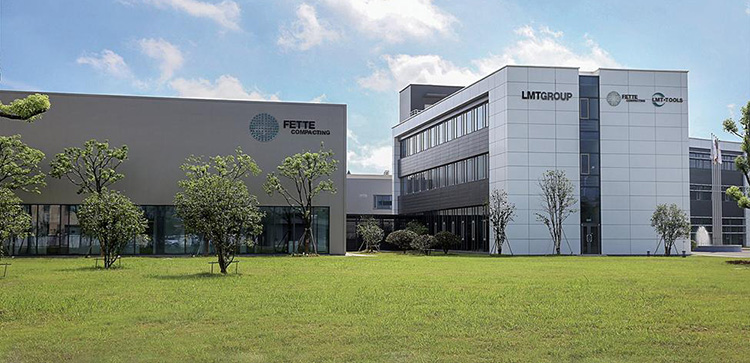 Fette Company entered the business in 1948 and is one of the pioneers of tablet manufacturing in the world. It is one of the leading companies in the pharmaceutical packaging sector and providing the best quality products for 70 years. They are present in all major markets of the world and have installed more than 5000 machines in several countries of the world.
Fette Company is driven to meet the needs of its customers by providing them with flexible and efficient products. This company anticipates the needs of the future and as a result, they are optimizing and upgrading their products continuously. Fette Company is awarded German Design Award Special 2022 for the best and most creative design of its tablet press machine.
The fact that Fette Company had a turnover of 320 million euros shows the trust of customers in the quality and services of this firm. They are determined to provide over-the-top customer assistance and services such as technical support 24/7, spare backup parts, and upgrading services.
Key Products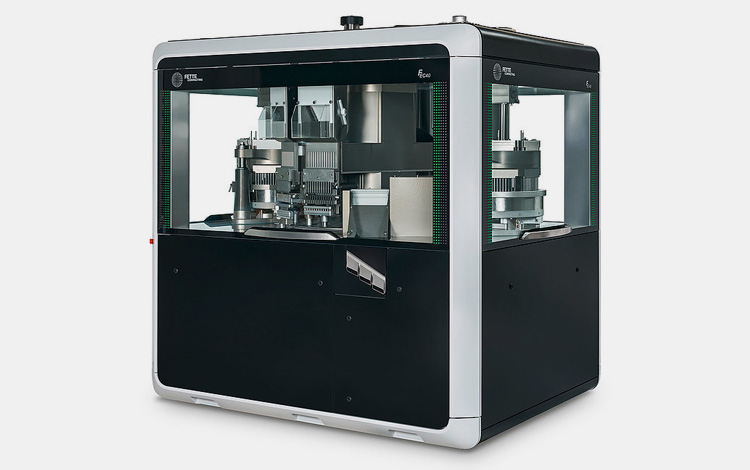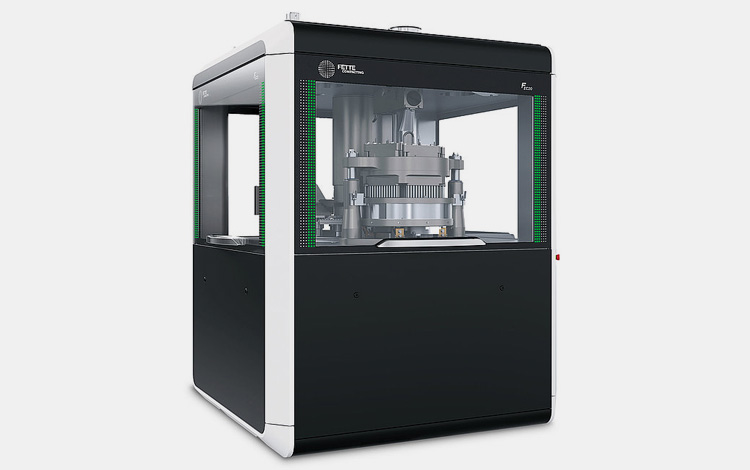 Fette Company capsule filling machines have the highest operational performance that sets the pace of production processes. Some worth mentioning capsule fillers are:
Intelligent HMI makes the operation of the machine easy
Top-quality machines that lower the cost of manufacturing
NMC Sensor for accurate dosing of capsules
Rapid changeover and ideal machine handling
Compact and ergonomic machine design.
Company Background & Information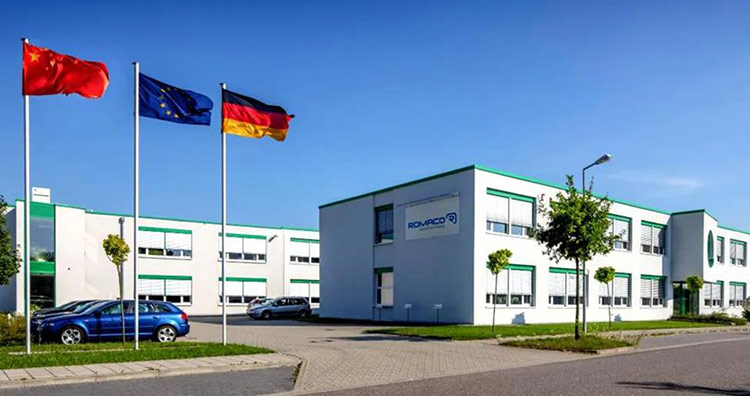 Romaco is a renowned manufacturer of processing and packaging machines that are widely employed in big pharma firms. Some innovations by Romaco are granulating machines, tablet coating machines, tablet press, blister, and strip packaging machines. This company also provides the best aseptic solutions for powder and bottle filling machines.
The success of Romaco is due to its strong focus on the economic value of its customers. They are improving their products by combining diverse technologies and suggestions of the customers.
Its mission is to create synergistic and smart solutions that have reasonable prices.  They are always in the pursuit of leadership in the packaging and manufacturing industry by innovating efficient solutions in the shortest time possible.
Romaco is contributing to making the world a better place to live in by distributing green and sustainable technologies. This company is investing in solutions that lower carbon emission, decrease energy use and product wastage. This group also offers spare parts, installation services, maintenance assistance, tools, and upgrades.
Key Products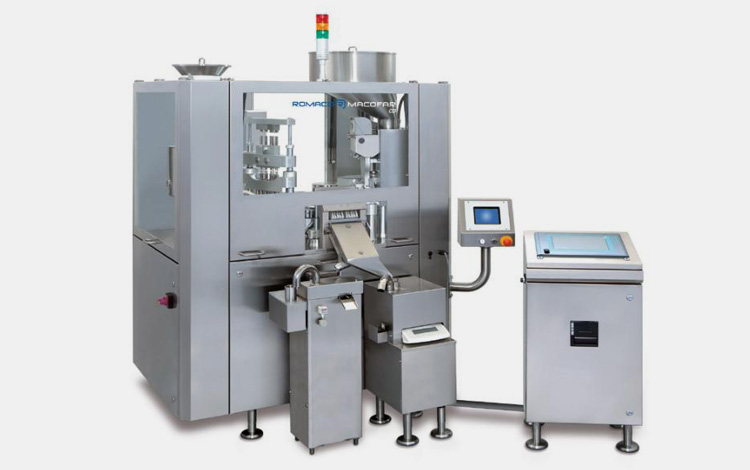 Romaco supplies intermittent motion capsule fillers. These are perfect for small and medium-scale production lines and have a production capacity of about 25,000 to 60,000 capsules per hour. Some noteworthy machines are:
Capsule Filling Machine CD
Powders with difficult inflow are filled with vacuum-assisted technology
Weight control of end products
Gravity systems are used to fill pellets
User-friendly and reliable operation
These machines are used to fill a variety of powders, pellets, and tablets
Company Background & Information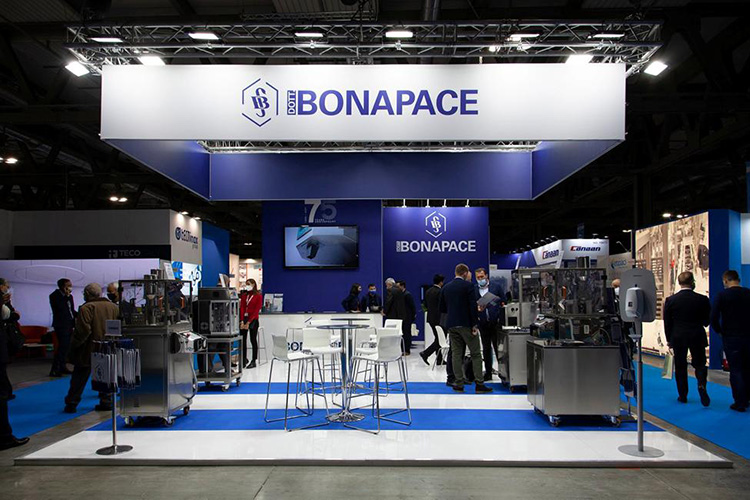 Dott. Bonapace & C first began its journey as an Italian-based firm in 1876.  After World War II, in 1946, it expanded its operation all over the world. It is mainly focusing its R&D efforts on producing small laboratory scale machines. It also develops raw materials and other ingredients for the pharmaceutical industry.
It has more than 5000 clients in many health ministries and another pharmaceutical firm. For over 75 years, it has been supplying world-class innovations for use in the research and development departments of pharmaceutical firms.
Due to the professionalism and hard work of its services team Dott. Bonapace & C has established itself as a reliable and trustworthy firm that is always in touch with its customers to find unparallel machines for their businesses. Dott. Bonapace & C is a customer-oriented firm and is always ready to solve problems that are faced by its clients. It provides consultation, validation documentation, and training to its clients.
Key Products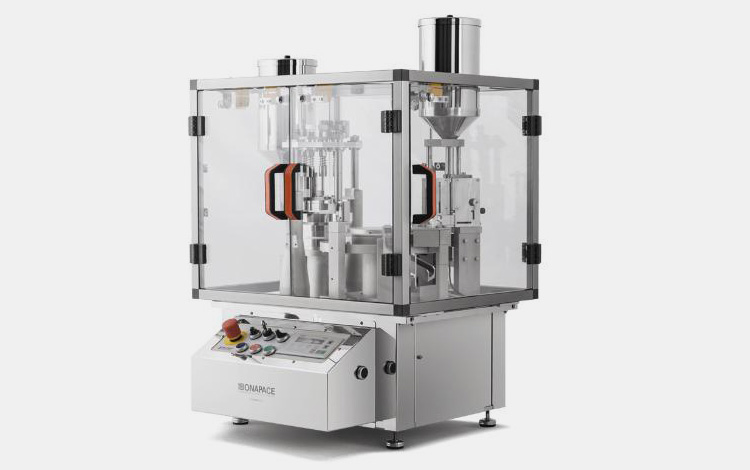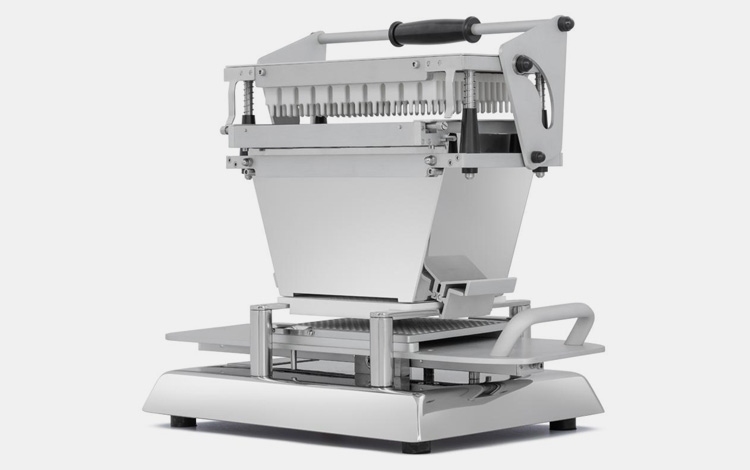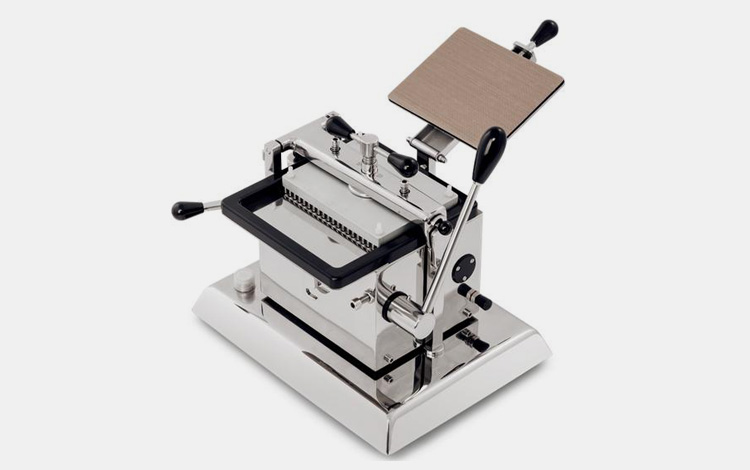 Dott. Bonapace & C offers small-scale semi-automatic and automatic capsule filling machines. Some capsule fillers are mentioned below for your review:
IN-CAP
KAP-100
RK-15
KAP-500
These machines are 100% waterproof
Stainless steel design
Follow CE and GMP regulations
Parts are taken out easily for cleaning and washing
Powders are distributed easily to fill capsules
Automatic machines can fill capsules in 20 different combinations of pellets, liquid, powder, micro tablets, and tablets.
Company Background & Information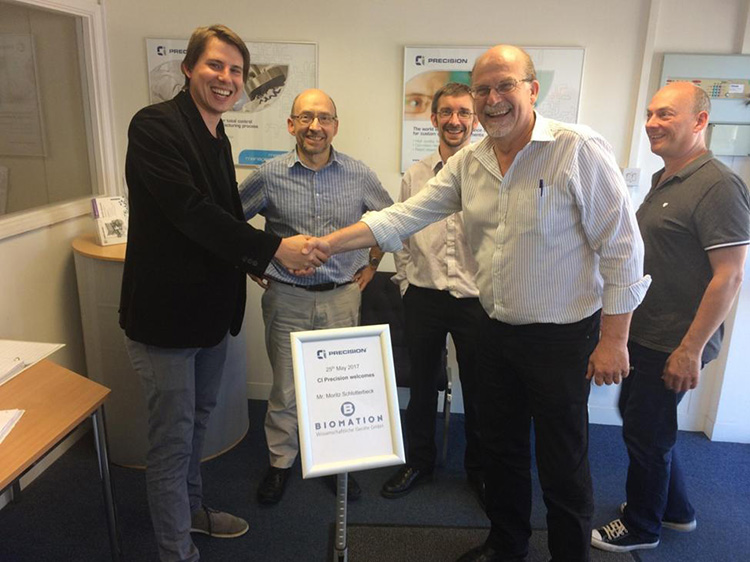 Biomation was founded in 1980 with the name of Biochem, later on; it changed its name to Biomation. It is one of the leading distributors of pharmaceutical instruments having strong associations with Kraemer Elektronik, irl GmbH, and Charles Ischi AG.
They have experience of 30 years of supplying various packaging machines such as blister packaging, capsule filling machines, counting machines, blenders, scales, etc to the pharmaceutical and food industry.
They distribute high-quality control systems and automated solutions to their customers. Their top-notch technologies are widely praised in the global market. Their services include installation, training, repair, IQ documentation, and other parts.
Key Products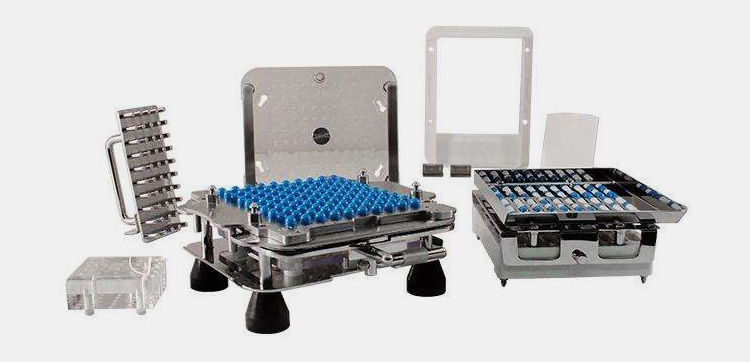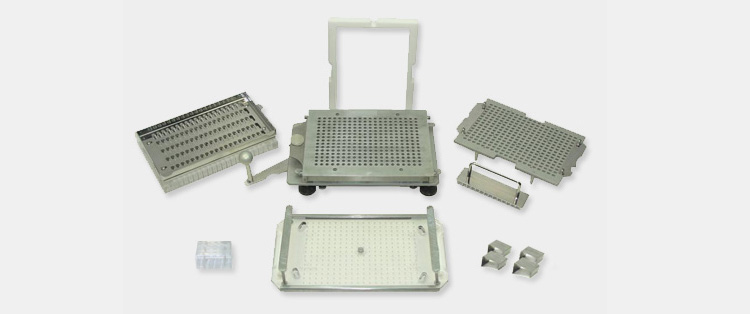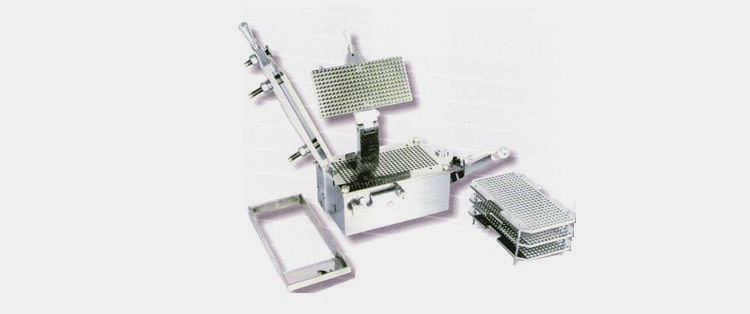 Biomation supplies both manual and semi-automatic capsule filling machines. Some important products by Biomation are:
MK-100 Pro Capsule Filling Machine
MK-300 Pro Capsule Filling Machine
SK-300 Semi-automatic Capsule Filling Machine
SK-300 Pro Semi-automatic Capsule Filling Machine
Machine operation can be performed without any difficulty
Stainless steel parts
Reduced electrostatic charging of materials and products
Easy to clean metal parts
Machines meet all GMP guidelines
Format change for capsules of different sizes in minimal time
Conclusion
A successful pharma business needs nothing except high-quality, robust, and user-friendly equipment. A sophisticated designs of machinery not only minimizes labor cost, saves your time, but reduces downtime. That's what we focused on here.
Do you know Aipak Pharmaceutical Machinery offers you 'Reliable, Reasonable and High Standard' equipment at a low cost? You can find amazing deals, a Buyer's guide, an outstanding machines list and videos, and much more by clicking HERE. So, what are you waiting for? Get a FREE QUOTE now!
Don't forget to share this post!
Capsule Filling Machine Related Posts
Capsule Filling Machine Related Products
Capsule Filling Machine Related Videos
CONTACT US
Tell us your raw material and project budget to get quotations within 24 hours.
WhatsApp Us: +86 189 7157 0951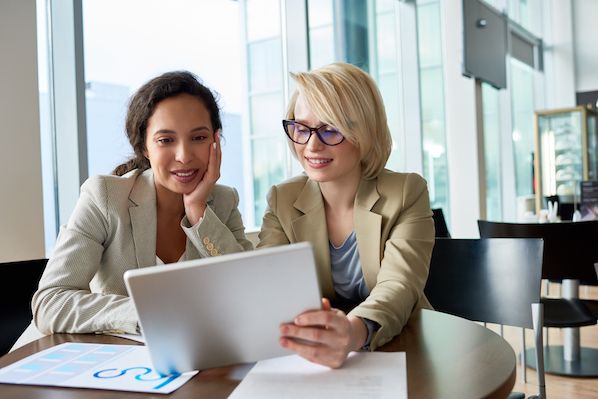 Want the best price & newest pharmaceutical machinery buying guide,tips and trends sent straightly to your box?Sign up for Aipak's monthly newsletter,we're free for your consultation and Offer you the most suitable solutions!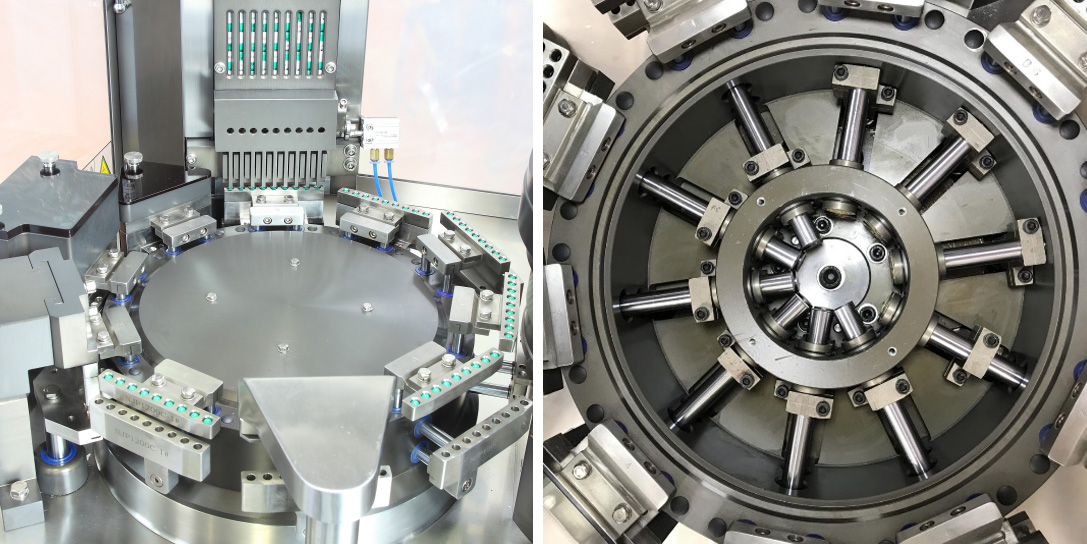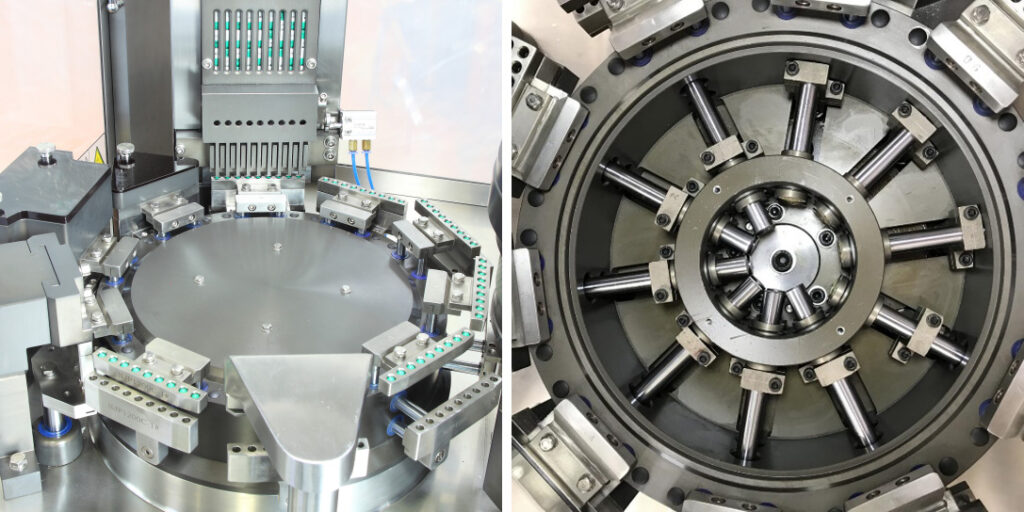 Tell us your material or budget, we'll reply you ASAP within 24 hours