APK-240D Horizontal honey ketchup sachet machine
Aipak APK-240D sachet machine is designed for forming, filling and sealing flat sachet from low cost film reel, with optional zipper, spout, hanging perforation and irregular shaped pouches, also available with duplex output model to achieve high capacity request. Strong hermetic seals, complete flexibility and rugged, it's suited to lines running a variety of products, foods, beverage, nutritions, pharmaceuticals etc.
The sachet machine can be used for 3 Side Seal, 4 Side Seal, Irregular shaped sachet, Doypack, Zipper Bag, Corner & Top Spout Pouch,Hanging Hole Pouch and so on.
Sachet Example: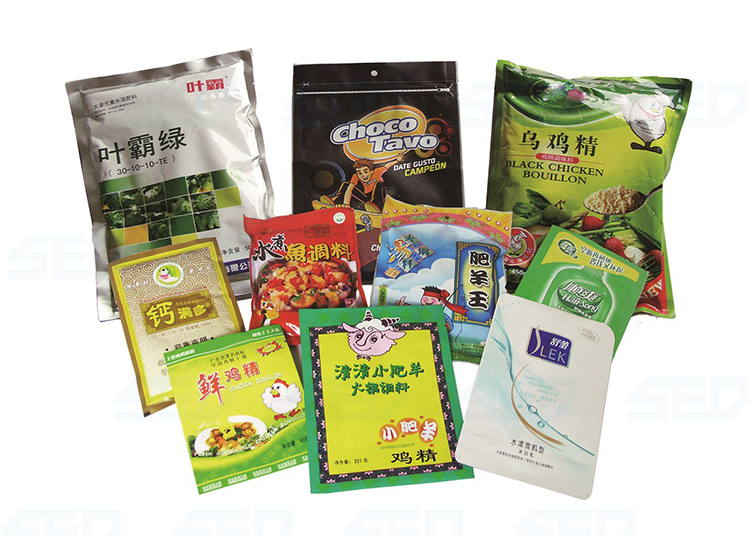 1.The machine adopts the appearance of stainless 304L, and the carbon steel frame part and some parts are processed by acid-proof and salt-resistant anti-corrosion treatment layer.
2.Material selection requirements: Most of the parts are molded by moulding.The main materials are 304 stainless steel and alumina.
| | |
| --- | --- |
| Model | APK-240 |
| Pouch Size | 70mm x 120mm(Min.),100mm x 225(Max.) |
| Filling Capacity | 180ml |
| Packing Speed | 80-100ppm |
| Power | 4.5kw |
| Air Consumption | 200NL/min |
| Weight | 1250kg |
| Dimension | 4550*970*1500mm |
| Function | 3-side seal, 4-side seal |
                                                   Get in touch with an expert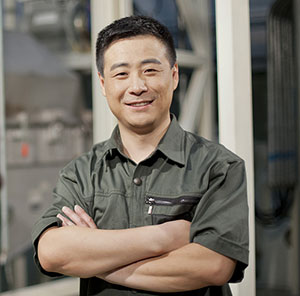 We´re looking forward to find the suitable solution for your product. Please contact:
Andrew Yang
Engineer Director
Phone: +86 189 7157 0951
Sachet Machine Related Products
Sachet Machine Related Posts
Sachet Machine Related Videos