Top 10 Global Capsule Filling Machine Manufacturers:The Definitive Guide in 2023
Are you associated with pharmaceutical or food industry or you plan to invest your money in one? If you are you must have seen state of the art production lines including capsule filling machines operating to provide best products to the consumer.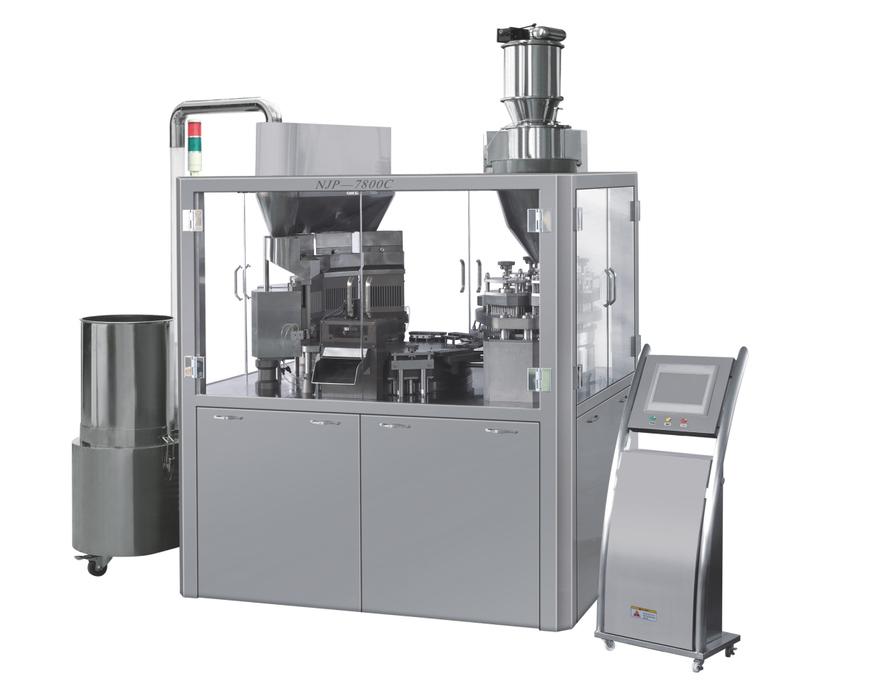 Capsules are solid dosage form intended for oral use. Capsule making is an art itself, as it requires accurate dosing, filling, capping and packaging. Obviously! You will need great science for great art, and it's all done by selecting appropriate instrument in the first place. Bringing you TOP 10 CAPSULE FILLING MACHINE MANUFACTURERS: THE DEFINITIVE GUIDE IN 2021.
This blog will give you information such as manufacturers' details, quality of product, the reason of being in this list and some machine related specifications. All the information in this blog is from authentic sources which has been shared on the manufacturers' site and brochures.
Capsule filling machine global stake holders: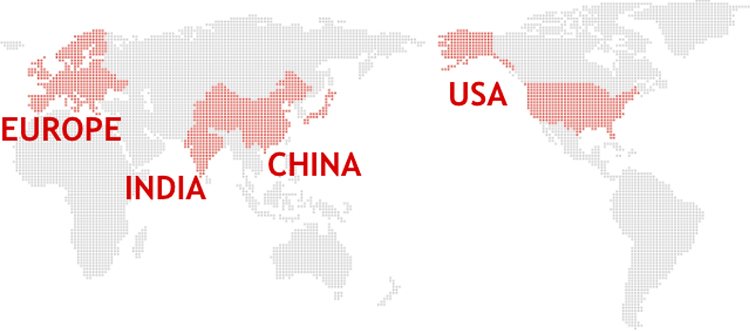 In 2020 the capsule filling machine was a market of around 169 million USD which was estimated to increase up to 260 million USD by 2027. At the regional level Europe leads this market by acquiring 44%, followed by China 20% of entire global productions. USA and India holds relatively small share of approximately 9.9% and 9.7% respectively.
What are the current market trends when buying capsule filling machine?
Pharmaceutical and food industries heavily relies on automation and advance machines that require minimum human input or interference. At present only 7% industries operate manual versions of capsule filling machine, where as 13% industries operate semi-automatic versions. The rest of the figure is crystal clear i.e. 80% industries worldwide operate automatic capsule filling machine with an increasing trend every year.
An automatic capsule filling machine include advanced electronics with PLA system, sensors, speed control features and fail safe features that enables it to perform capsule manufacturing including capsule positioning, filling and locking.
Top 10 manufactures of capsule filling machines in the World
Capsule filling machines are mainly employed by pharmaceutical or nutraceutical companies which have captured approximately ¾ of whole market share. If you are looking to buy a capsule filling machine than look no further bringing you top 10 best capsule filling machine manufacturers in the world.
Top 5 brands and manufacturers in this list hold 35% market shares of capsule filling and packing machine. Manufacturers' that have made in to this include the following:
Syntegon (Bosch) Background: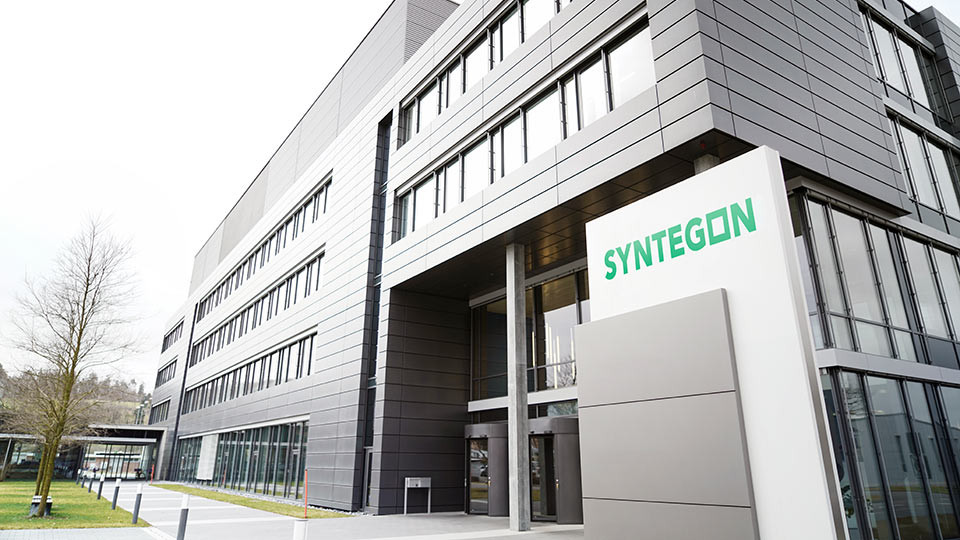 A multinational engineering company founded in 1886 by Robert Bosch in Stuttgart, Robert Bosch GmbH or simply Bosch is a name to reckon with. Bosch not only is the leader in industrial technology but also is a key figure in house hold appliances, consumer goods, energy and building technology. In 2020 Bosch packaging technology was acquired by Syntegon.
Key Products: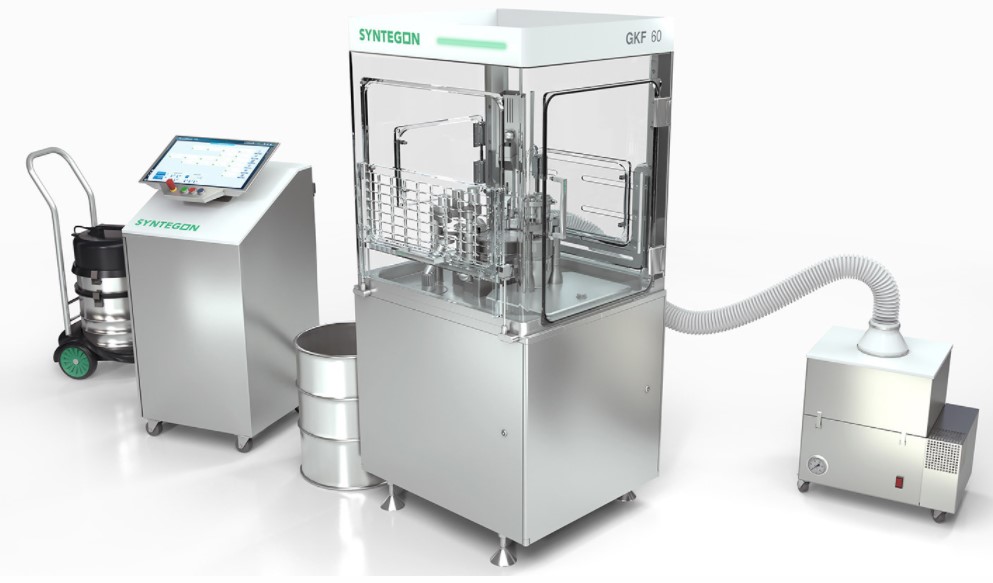 Syntegon (Bosch) brings the best of German innovation and technology and offers a wide range of capsule filling machines. The capsule filling machine without any adversary in the market is none other than GKF 60 capsule filling machine.
Recommend Reason
Syntegon (BOSCH) is considered a pioneer in industrial technology in the world and for following reasons it tops the list.
Highly advanced and sophisticated electronics with user friendly interface and compact design ensures accuracy, efficiency and quality.
Can be used for very minute quantities such as 100mcg without any product residue.
Offers OEB3 to OEB5 containment ensures the highest protection for the operator, machine and product, while its minimal water requirements, 100% defective capsule detection and compact design translate into additional cost savings.
Minimum user interaction can be operated and cleaned by one user because of state of art design
GKF 60 capsule filling machinecan produce 1-3600 capsules in an hour.
Harro Hofliger Background:


There is a reason why Harro Hofliger as a company is on second place in this list.  Harro Hofliger an expert in packaging machines established his business in a garage in 1975 and decades later developed it into a worldwide game changer in the field of production and packaging technology.
Key Products: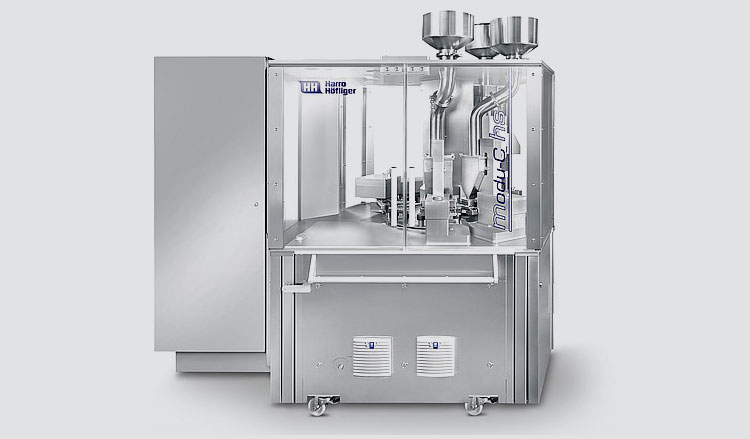 Harro Hofliger provides a complete range of filling and packaging solutions that covers liquid, infusion bags, powder and capsule filling. The capsule filling range include;
Modu-C LS
Modu-C MS
Modu-C HS
Recommend Reason
If you are looking for versatility of the German technology without any compromise in quality and accuracy than Harro Hofliger is the best choice for you. You will find following favorable points in a Harro Hofliger machine.
Precise and accurate filling of products with the use of highly sophisticated weighing systems.
Equipped with sensors that detect faulty capsules and automatically remove them.
Very easy to operate, clean and maintain.
Available in manual, semi-automatic and automatic types.
Specialized after sale services for process development and validation.
IMA Background:
The Italian brand IMA comes at three in this list, with more than 6000 capsule filling machines worldwide. Established in 1969 IMA provides automatic packaging solutions for cosmetic, pharmaceuticals, nutraceuticals and food industries.
Key Products: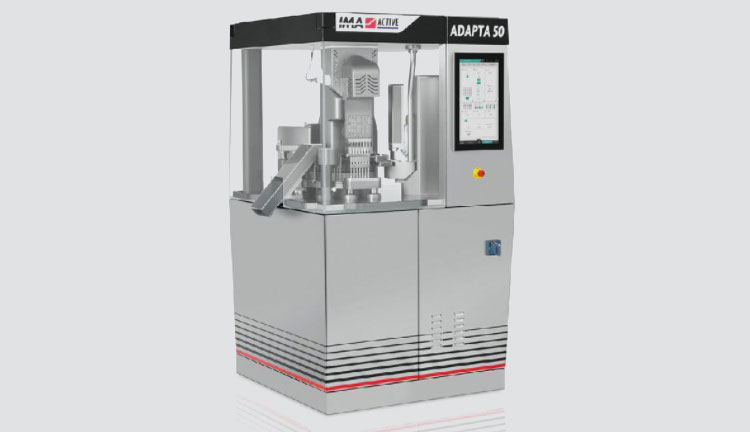 With over 60 years of experience in packaging solutions IMA provides one of the best automatic capsule filling machines. This include Adapta series with following models;
Adapta 50
Adapta 100
Adapta 200
Fully automatic machines with unique design flexibility which can be customized according to customers' requirements.
3 Multi products (can increase up to 5 products) can be filled in a single capsule.
In process control accurate dosing of individual products.
Easy maintenance and cleaning.
Aipak Background:
Across the eastern part of the globe comes the Chinese manufacturer AIPAK. In terms of technology and innovation this Chinese company gives a good run to its German and Italian counterparts for their money. Established recently in 2008, AIPAK has become China's No: 1 packaging and production supplier and covers a wide range of pharmaceutical and manufacturing units.
Key Products:
AIPAK gives versatility a meaning. You will find an extensive range of both semi-automatic and automatic units by this manufacturer. Given below are some automatic capsule filling machine;
NJP-1200C
NJP-2500C
NJP-7500C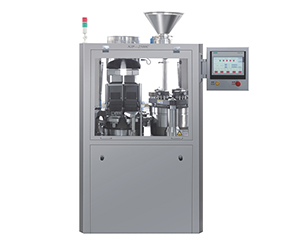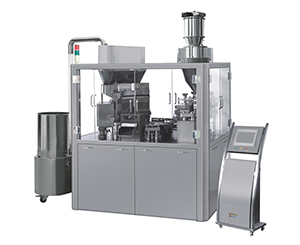 Innovative design integrated with advanced electronics and user friendly sensors enables 100% dosing accuracy.
Versatility, robustness and reliability in a cost effective machine as compared to European rivals.
Performance on par with international standards meeting regulatory requirements.
Excellent after sale services.
Fette Compacting Background: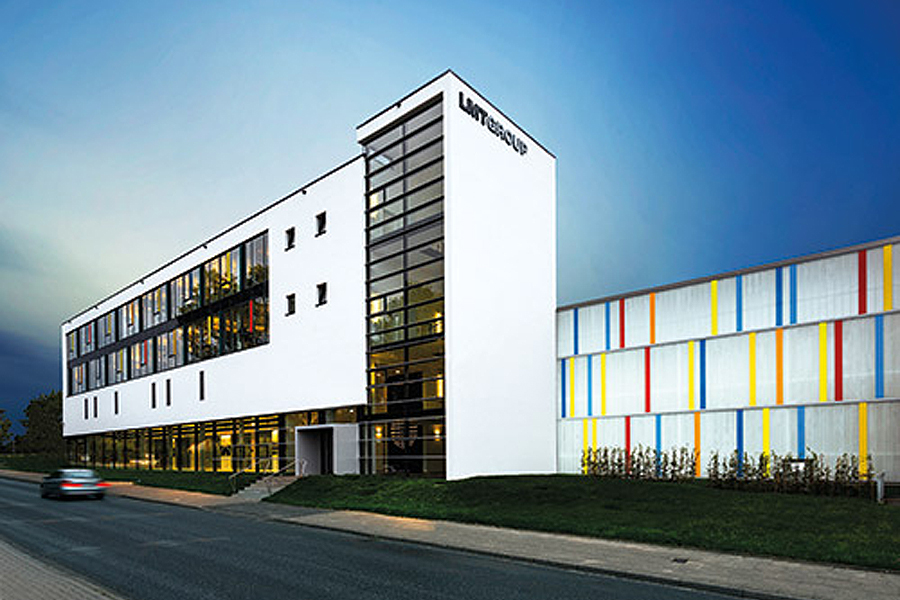 Fette compacting is a gold standard when it comes to tablet manufacturing. This German innovator started its operation in 1948 and developed first computer operated tablet press in 1982. Its headquarters is in Germany and another production facility is operated in Nanjing, China. Fette compacting operates a worldwide network of subsidiaries providing packaging solutions in different parts of globe.
Key Products:
Fette compacting was an innovator in tablet press machine since beginning. Since 2016 this company expanded its operations to capsule filling and packaging solutions. Following models of capsule filling machine is provided by this company;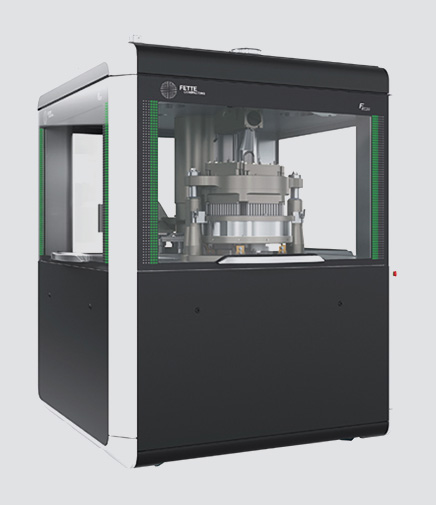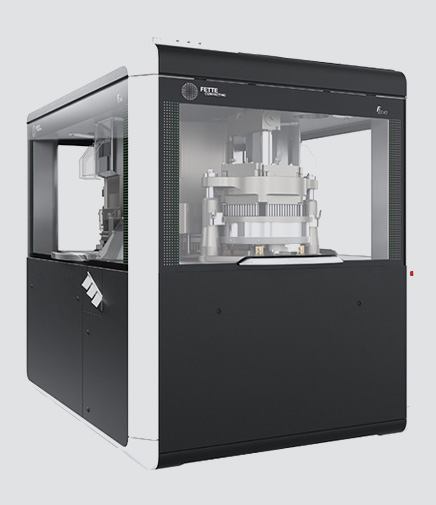 Meets increased production capacity from 200,000 capsules to 400,000 in an hour.
Equipped with German concept of style with accuracy.
Reduced cost up to 30% incurred during capsule manufacturing due to unique design.
No hassle in cleaning and change over reduces batch to batch variations and cross contamination.
Some parts of both models can be interchanged.
Romaco Background:
Romaco was founded in 1989 as a supplier of filling, and packaging system for pharmaceutical and cosmetic industries. Romaco has acquired multiple big names in pharmaceutical formulations and packaging including Kilian, Siebler, Macofer, Bosspak etc.
Key Products:
Since its establishment, Romaco has provided a wide range of services including tableting, tablet coating, blistering, capsule filling and many more. Its capsule filling machines include following model;
Capsule Filling Machine CD-25
Capsule Filling Machine CD-40
Capsule Filling Machine CD-60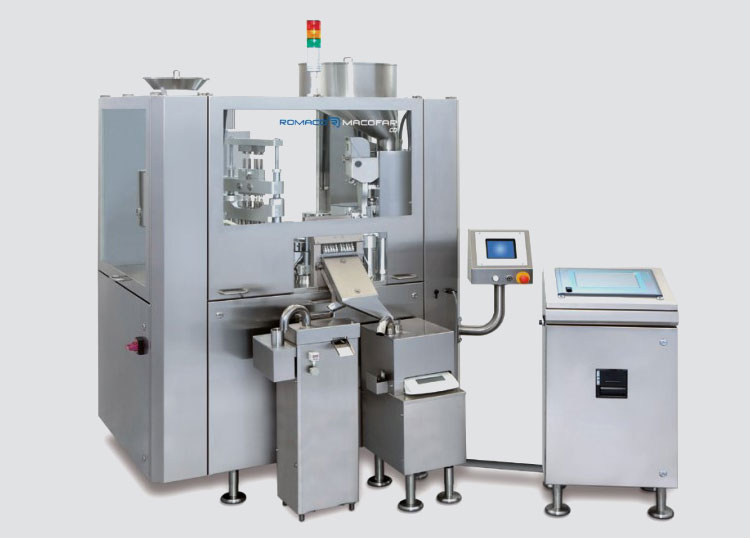 Utilization of vacuum dosators for accurate capsule filling.
Capability to fill tablets, powders and granules.
Provision of technical documentation for validation
Easy to use and clean facilitating fast changeover.
LFA Background:
With headquarters in Germany, LFA is the most recent firm providing packaging solution that has made into this list. LFA was founded in 2009 focusing entirely on tablet presses. At present this German based company covers tablet presses, capsule fillers including empty hard gelatin capsule and capsule filling machine and mixers.
Key Products:
At present LFA offers two models semi-automatic and automatic capsule filling machine. These are;
FACF Automatic Capsule filler
SACF Semi-automatic capsule filler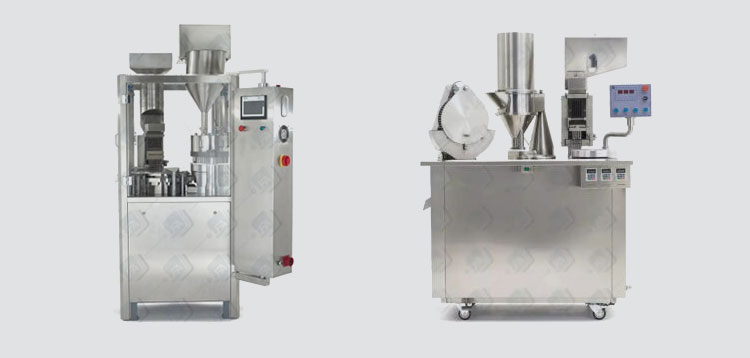 Produces size A-E capsule with ease
German technology with innovation to meet current requirements.
Semi-automatic and fully automatic machines suitable for medium and large businesses.
Reduced labor cost.
Absolutely free Lifetime training and support.
8.BEIJING HANLIN (Dr. Pharm)
Beijing Hanlin (Dr. Pharm) Background: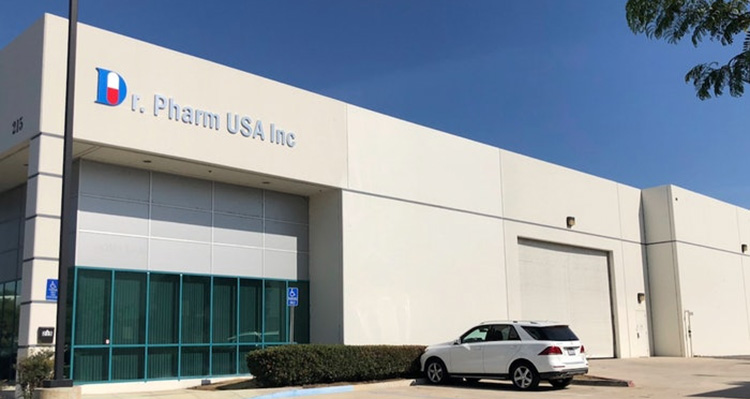 Established in 1999 in Zhongguancun Science and Technology Park, Changping District, Beijing, Beijing Hanlin Hangyu Technology Development Inc. also known as "Dr. Pharm" was the first Chinese company to introduce China's first ever completely closed capsule filling machine.
By 2018 Dr. Pharm opened its subsidiary in California, USA. As of now Dr. Pharm is operative in more than 60 countries around the globe with a working force of more than 500 individuals.
Key Products:
Dr. Pharm provides complete packaging solutions for pharmaceutical products. In 2000's the manufacturer introduced tablet press followed by tablet counting machine and blister packaging machine. After its expansion to Baodi District of Tianjin, the company introduced granulation and coating machines. Its capsule filling series include fully automatic machines, NJP and CFM series;
NJP 200A, 400A, 800A and 1200A
NJP 1200B and 1250
CFM1200, 1250 and 3500
CFM 6800 and 7500
CFM 15000
CFM 4500 and many others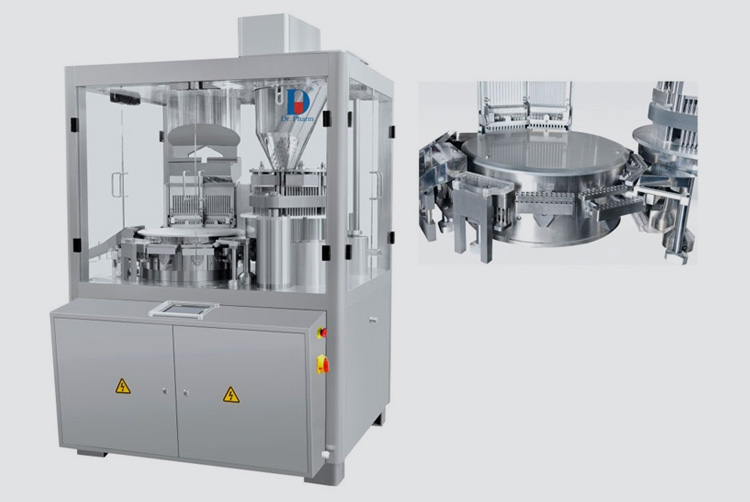 Accuracy guaranteed with advanced high precision CNC tooling machines.
Capable of delivering mass production demands.
Can be used for different dosage forms including powders, granules and pellets.
Acquire less space and provides easy changeover and operations.
ACG Background: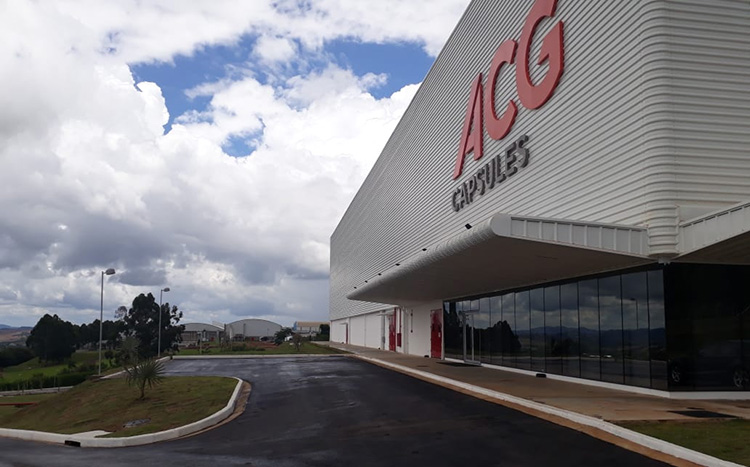 In 1961 two brothers named Ajit Singh and Jasjit Singh founded ACG to manufacture empty hard capsules for local pharmaceutical companies. With time the company expanded to other countries and developed in to a multinational firm delivering equipment for manufacturing, packaging and research development.
Key Products:
ACG has been providing capsule filling solutions for over 50 years and in 1600 different locations. Following automatic units are available from the manufacturer;
ACG-PAM AF25T
ACG-PAM AF40T
ACG-PAM AF90T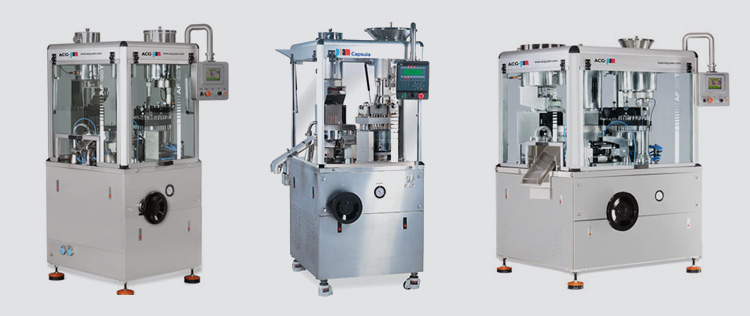 Can be used to formulate a wide variety of formulations including soft-gel and hard capsules.
Accuracy with high speed.
Encapsulation of material regardless of shape and size in a capsule.
Integration with Accura.
Truking Feiyun Background:

"For Truking Feiyun to reach every corner of the world and for all the world to be familiar with Truking Feiyun", is the moto of the company that has acquired 10th place in this list. This Chinese manufacturer, previously known as Zhejiang Feiyun Technology Co. Ltd. was established in 1986 and since then has provided packaging solutions to the industrial community worldwide. This company has more than 10 patents to its credit and leading products have passed EU CE mark certification.
Key Products:
Truking Feiyun operates in more than twenty countries including Brazil, Canada, India, Malaysia, Russia, Taiwan, USA, and Vietnam. Its leading machine is none other than NJP7200 fully automatic hard capsule filling machine which has also won many national awards. Truking Feiyun capsule filling machine arsenal contain NJP series including following models:
NJP7200 capsule filling machine
NJP5200 capsule filling machine
NJP3200 capsule filling machine
NJP2200 capsule filling machine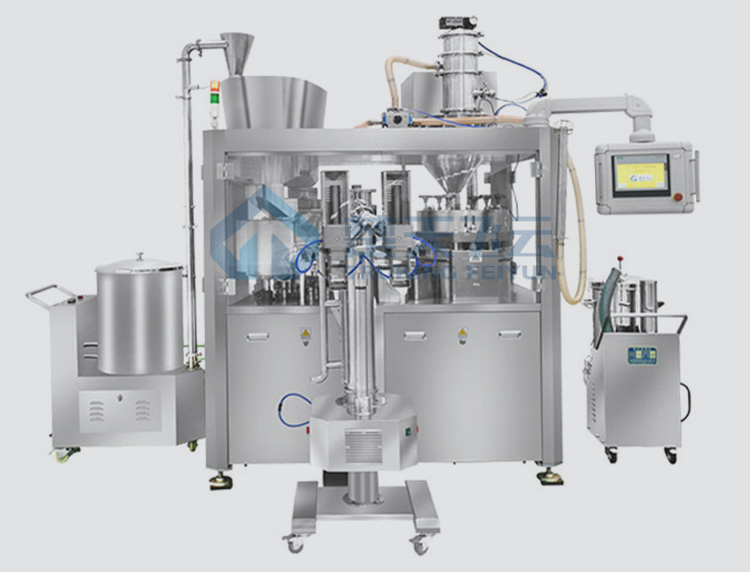 Recommend Reason
If you are restricted by financial constraints and want a good quality automatic machine then Truking Feiyun is the one to opt for. You will find below mentioned advantages of Truking Feiyun instruments.
From capsule feeding, filling, separating and closing to rejecting substandard capsules all unit operations are performed automatically.
Equipped with advanced sensors for detecting empty capsules, alarm system and operation halt features.
Easy to use, clean and maintain.
Compliance to GMP and FDA requirements.
You can customize this machine as per user requirements and add certain features such as Ethernet.
Conclusion
You have come to the end of the blog! To conclude top 10 manufacturers in this list hail from different part of the globe. These manufacturers provide top quality filling and packaging solutions ranging from manual table top to fully automatic machines integrated with latest capsule filling and packaging technology. We hope this blog was quite interesting and informative and piqued your interest in leading brands of the world. Wish you Happy hunting!
Don't forget to share this post!
Capsule Filling Machine Related Posts
Capsule Filling Machine Related Products
Capsule Filling Machine Related Videos
CONTACT US
Tell us your raw material and project budget to get quotations within 24 hours.
WhatsApp Us: +86 189 7157 0951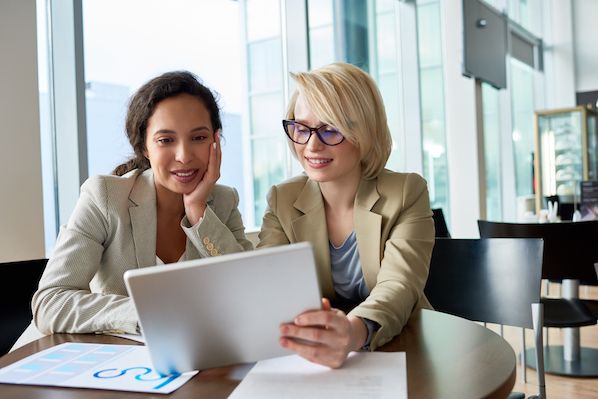 Want the best price & newest pharmaceutical machinery buying guide,tips and trends sent straightly to your box?Sign up for Aipak's monthly newsletter,we're free for your consultation and Offer you the most suitable solutions!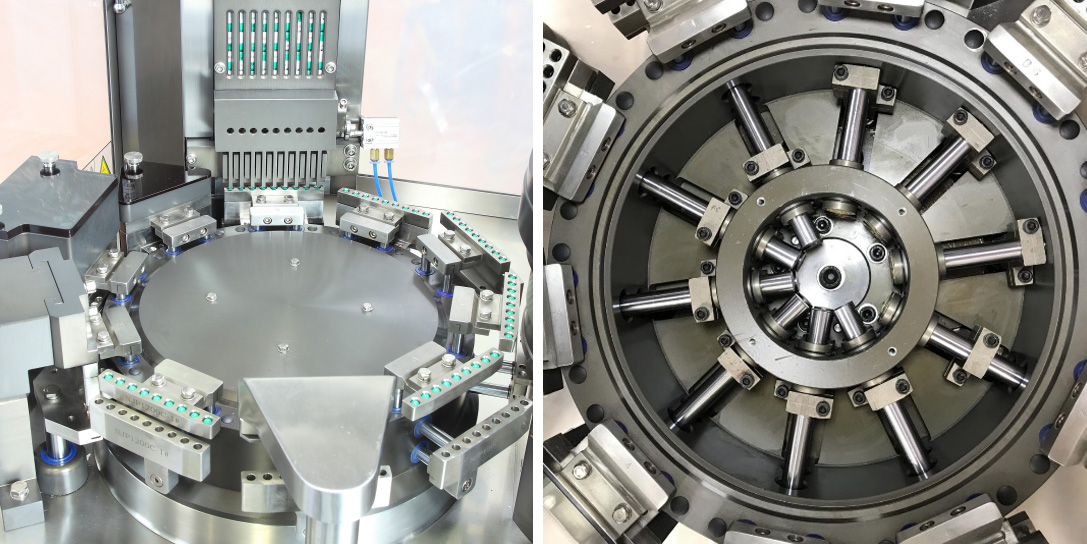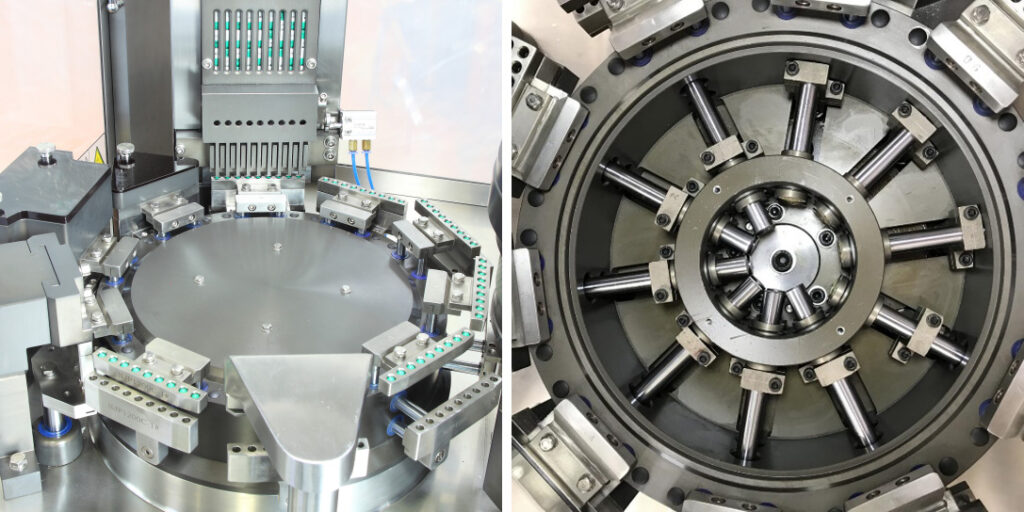 Tell us your material or budget,we'll reply you ASAP within 24 hours