Pharmaceutical Water And Pharmaceutical Liquid: A Seed For Pharmaceutical Manufcaturing

The pharmaceutical preparations use a sterile water as a prime ingredient. In general, this is a highly specialized area that needs critical control as overall production outcomes depend upon it. Do you think pharmaceutical water and pharmaceutical liquid as the same entity?
In this article we are highlighting diversified aspects to consider before and after pharmaceutical formulation.
I.IS PHARMACEUTICAL WATER AND PHARMACEUTICAL LIQUID SAME?

If you consider pharmaceutical liquid or water as same, then you might be wrong at some extent because technically, they are not!
Let me tell you how:
Pharmaceutical Water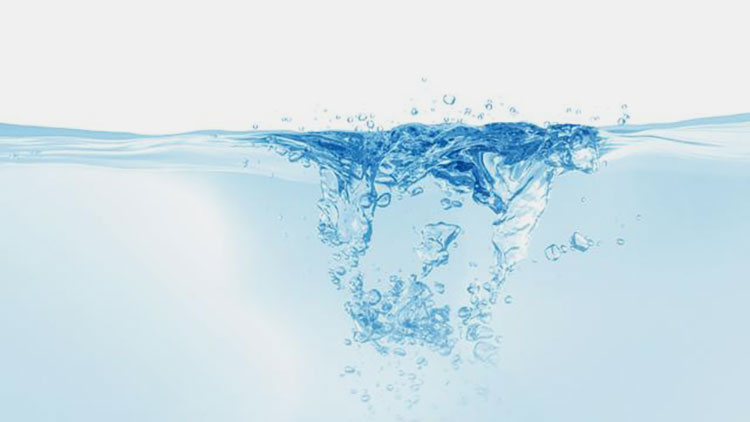 In pharmaceutics, water is more complicated than you think.
The United State PHARMACOPEIA has designated water as an official monograph with certain specifications. According to this, pharmaceutical water can be an excipient in parenteral and non-parental preparations.
Pharmaceutical water is a fundamental utility commonly used in the pharma industry. For instance, during the synthesis of elements, extraction, purification, spectroscopic analysis, cell culturing, volume make-up, cleaning tools & equipment, rinsing, granulation, etc.
Pharmaceutical Liquid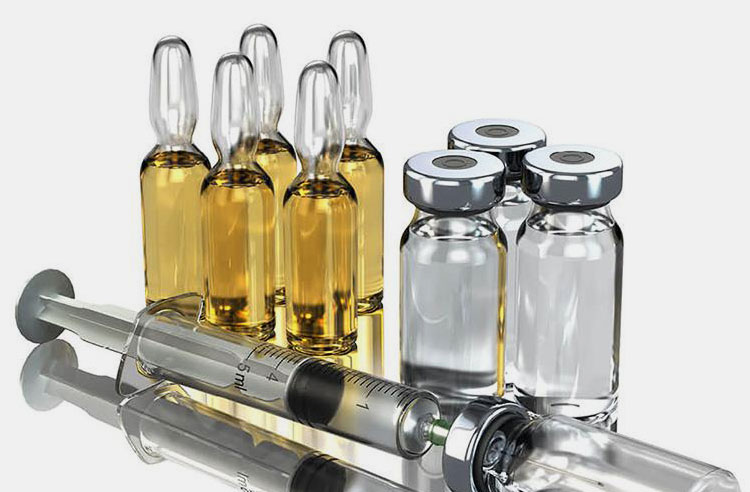 You all know the term 'Liquid' is generally intended for a substance that flows free, like water, oils, etc. The pharmaceutical liquid is a special category used for the formulation of therapeutic medicines. It has own formulation identity that is confined to APIs ultimately supporting clinical response. Simply, this form is composed of one or more pharmaceutically active ingredients. Not only this, but it is also the major commodity commonly utilized in the pharmaceutical industry as an excipient, final reconstitution, or solubilizing the suspended particles.
They are of great demand as it gives maximum therapeutic response to the target population who face difficulties in swallowing solid dosage form or seeking a rapid physiological response. In addition, pharmaceutical liquids are free from unwanted microorganisms and also available commercially with specified classifications. It is mandatory to conform to standardized purity and sterility tests. They have wide applications such as injectables, injected in body cavities, surgical regions (dialysates), etc., That's why you must consider it as the most critical factor behind any successful formulation.
Ⅱ.UNDERSTANDING THE CATEGORIES OF PHARMACEUTICAL WATER
The following classification will help to navigate the major complexities in its types and give you a better understanding.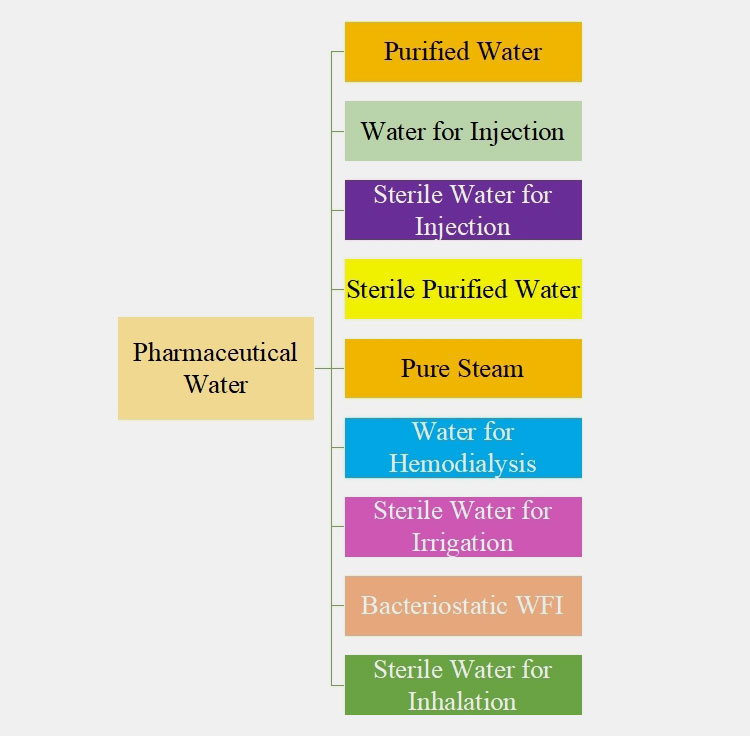 Purified Water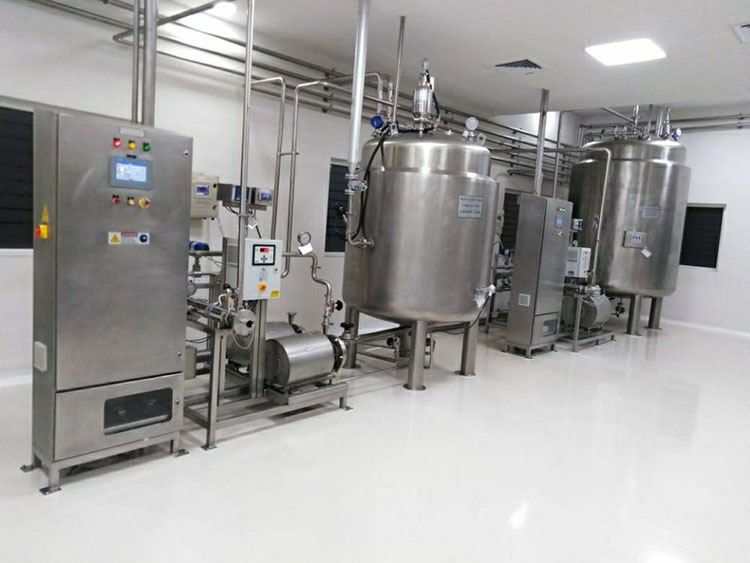 This is commonly used in the non-sterile section such as cleaning tools, contact equipment, and material used for preparing injections, and infusions. Purified water must be validated to sustain the quality of the production. Somehow, this water is susceptible to microbial growth or producing undesirable effects. That's why frequent monitoring and sanitization are recommended.
PREPARATION
It is prepared by the following techniques:
Deionization
Reverse Osmosis (RO)
Filtration
Water for Injection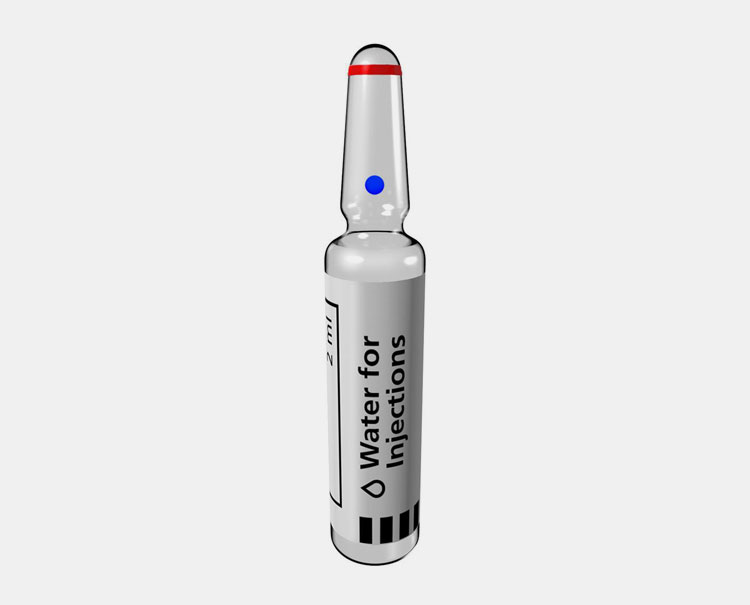 This category of pharmaceutical water is used as an excipient for highly sterile formulation. It is well-controlled preparation used for pharmaceutical applications including sterile and nonsterile usage.
PREPARATION
It is prepared by the following methods:
RO
Distillation
Membrane Method
Sterile Water for Injection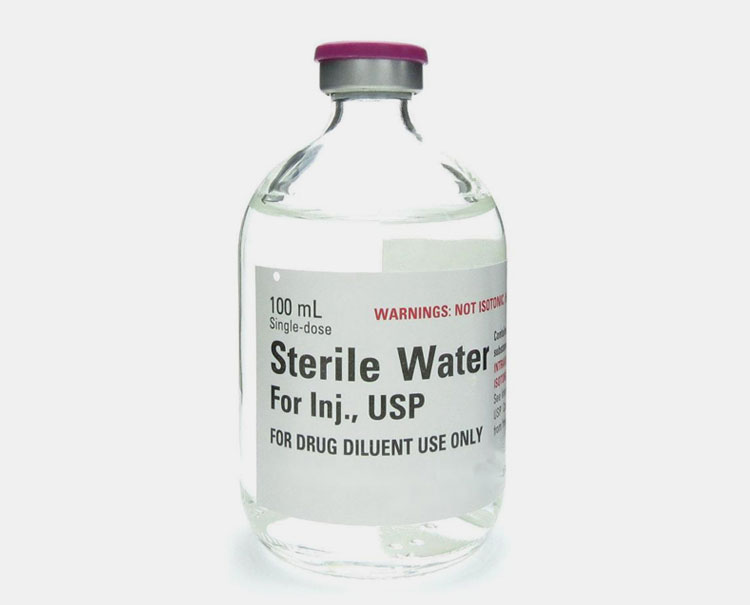 This water is specifically intended for intravenous administration. The sterile WFI is packed in single unit vials that typically available in type I glass up to 1000ml.
PREPARATION
It is prepared by distillation of WFI
Sterile Purified Water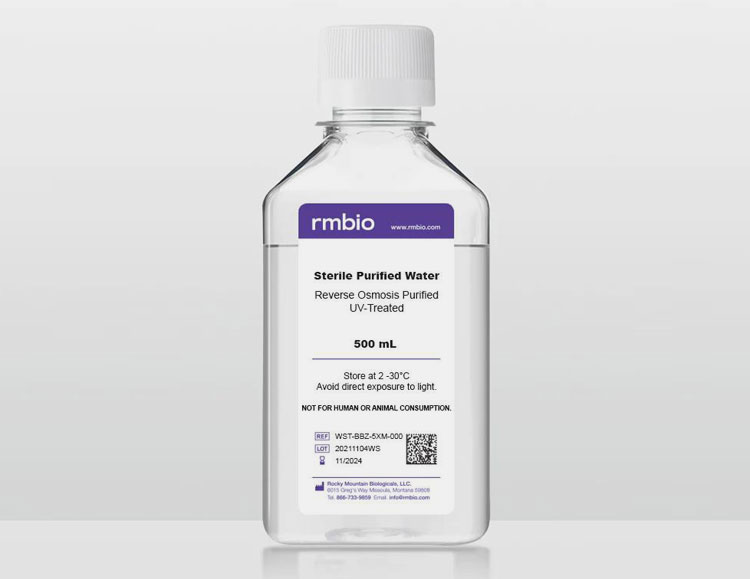 This is used for analytical applications in the pharmaceutical industry. This required validation where the chance of microbial growth is well-controlled.
PREPARATION
The water is prepared by reverse osmosis.
Pure Steam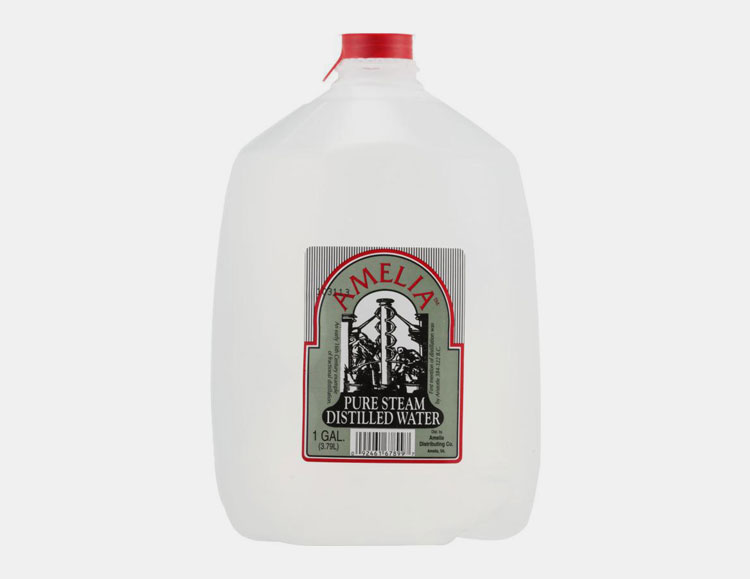 As its name shows, it is utilized in the pharmaceutical industry for sterilization and cleaning of equipment such as containers, or other contact parts.
PREPARATION
This water is produced by already pre-treated water that is analogous to WFI.
Water for Hemodialysis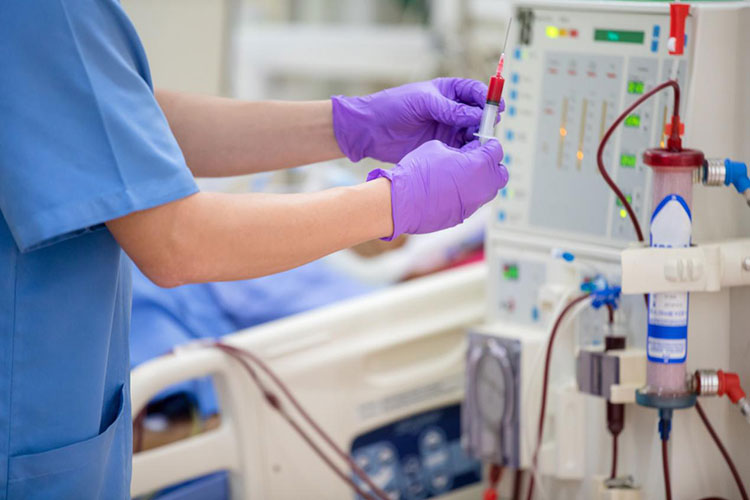 This form of pharmaceutical water is specially used for hemodialysis procedures such as dilution of hemodialysis solution. This is packed in a bulk volume with no risk of microbial or foreign particles in it.
PREPARATION
Reverse Osmosis
Sterile Water for Irrigation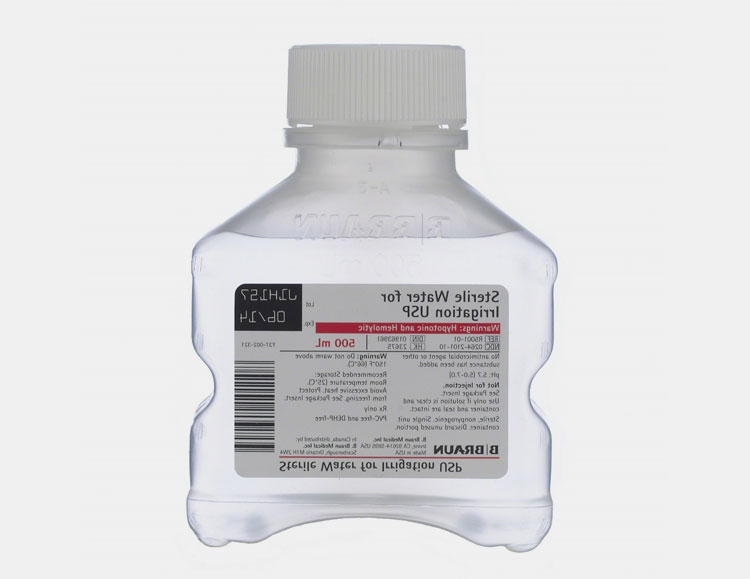 This form of water is also considered critically sterile. This is commonly delivered in large packaging types (drips) recommended where a large quantity of water is suggested such as more than 1litre. This is mainly used for surgery procedures and bathing body tissues.
PREPARATION
From WFI
Bacteriostatic WFI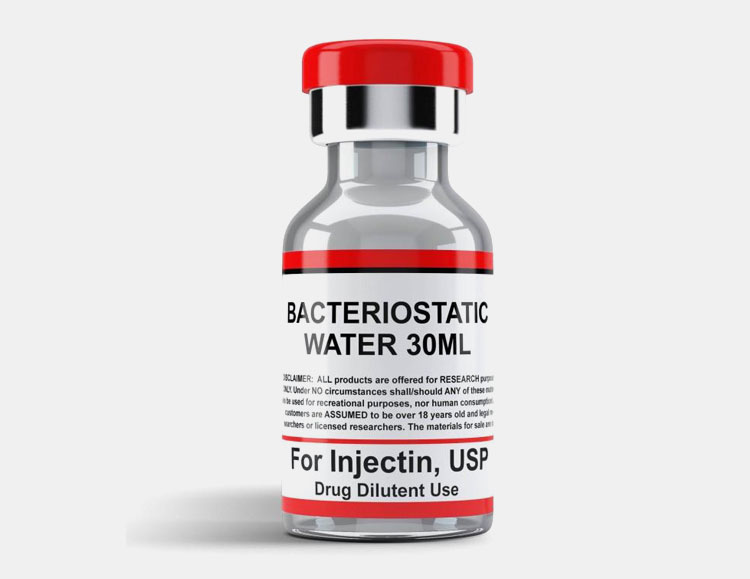 In this form of water, the preservative is mixed to combat microbial growth. This is generally used for the preparation of pharmaceutical liquid dosage forms as a diluent. In a single dose vial, it has volume up to 5ml; for multi-dose vial, a volume limit is up to 30ml.
PREPARATION
Sterile WFI.
Sterile Water for Inhalation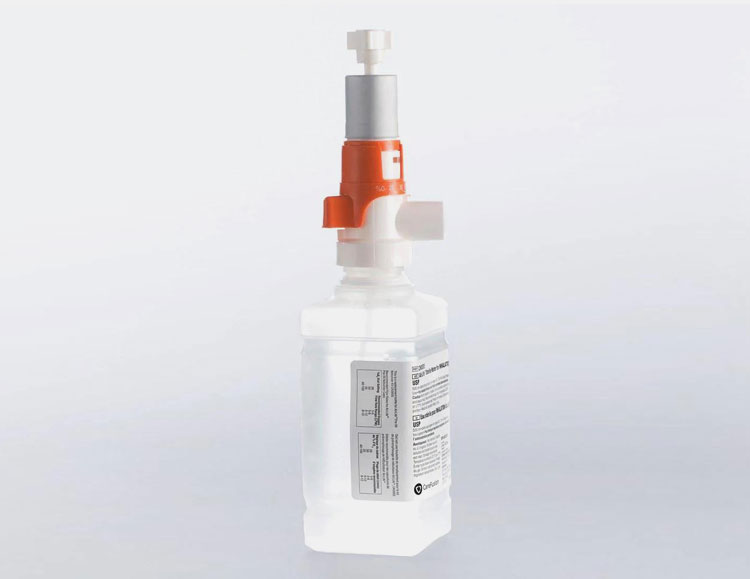 This form of water is used in the reconstitution of inhalators and inhalation solutions. The specification of bacterial control is lesser that's why it is not used for parenteral administration.
PREPARATION
Sterile WFI
III.UNDERSTANDING THE CATEGORIES OF LIQUID DOSAGE FORMS
Pharmaceutical liquid dosage form is having an extensive category; more research and clinical studies growing this field increasingly. Let's have a look!
Initially, you can start with its basic types such as:
MONOPHASIC FORM is a type of pharmaceutical liquid dosage form consisting of two or more constituents dissolved in a solution. These are intended for oral and other particular uses.
ORAL USE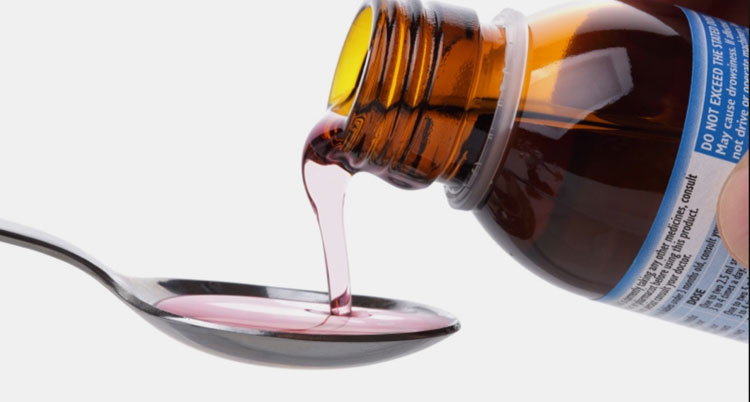 Mixtures are aqueous formulation consisting of more than one medicinal agent dissolved or suspended as insoluble solids in a liquid vehicle. Generally used for cough, diarrhea, and constipation drugs.

Compatible dosage form for insoluble and immiscible drug particles.
Patient compliant dosage form
Its bioavailability is more compared to the traditional solid dosage forms.
Mixtures can prevent gastrointestinal irritation of some drugs.

LINCTUS'S  are thick liquid formulation prepared with one or more medicinal agent, rich in sucrose or other sugars. They are majorly used as cough relief medications, demulcent and expectorants.

Linctus provides extended effect of the medicament due to its viscosity.
It conceals the bad taste and odor of the drug,i.e, it is palatable.

ELIXIRS are hydro alcoholic, sweetened, clear, aqueous preparations which may or may not be medicated. They are administered orally.

Elixirs have good stability compared with syrups as they are less sweet and less thickened.
They can hold both water and alcohol soluble drugs
Patient compliant as provides ease for swallowing.

SYRUPS are aqueous solutions containing about 66.7% w/w sugar content, which might also be either medicated or non-medicated.

It prevents spoilage of drug due to its high sugar content
Due to its exertion of high osmotic pressure, it retards the growth of micro-organisms.
Patient compliant type of dosage form

DRAUGHTS are an ancient pharmaceutical dosage form which contained large volumes of drug to be taken in one or two doses.

It is safe and cost-effective liquid dosage form.
PARTICULAR USE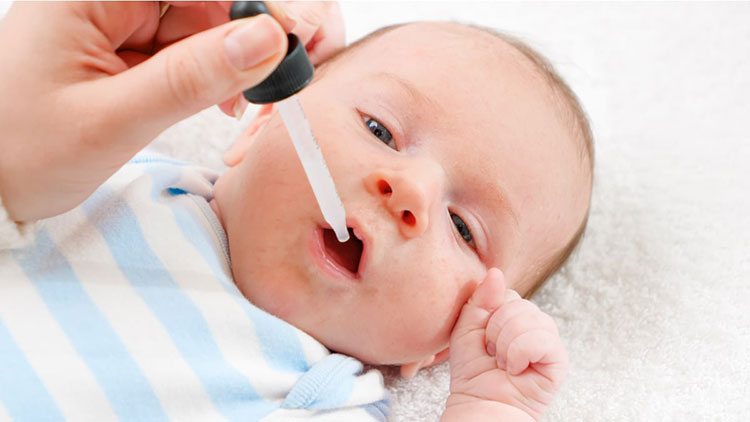 NASAL DROPS are administered via nostrils. It is used to relive nasal congestions, allergies, and respiratory problems.

Useful form of medication that rapidly relives the nasal congestion.
Measurement of various volume ensures accurate dose instillation.

EAR DROPS are instilled directly into ear canal with dropper. It is used for cleaning, treating infections and relieving the earaches.


At the site of action, it produces fastest response.
More flexible way of treatment for patient of every age.

EYE DROPS are extremely sterile directly used to administered into ocular route to for treating allergies, infections, and protection.

It usually does not interfere your vision and produce desirable therapeutic response.
Eye drops formulation is simple with highest comfort.

MOUTHWASHES are monophasic solutions that deodorizes your mouth via exerting antiseptic effects in your oral cavity.

Mouthwashes are good and rapid way to achieve oral hygiene.
Some of them are mixed with fluorides help to minimize cavity formation and decay.

AEROSOLS are monophasic solvent preparation in the gaseous form. Its spray is used for asthmatic problems and migraine.


You can directly apply on affected area.
Very efficient and rapid action.

GARGLES are aqueous hydro-alcoholic solutions intended to be used for throat infections. After dilution with warm water, brought in contact with throat's mucus lining and after few seconds of gargling to be spit out.

Gargles are used for treatment of sore throat.
They possess more active ingredients than mouthwashes.
EXTERNAL USE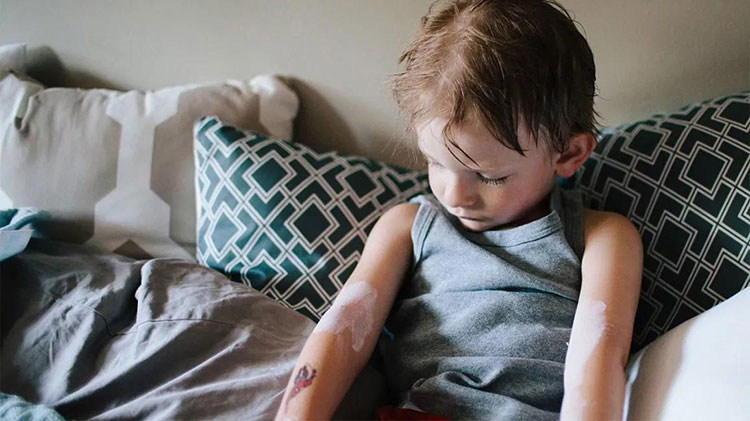 Lotions:  are monophasic liquid preparations intended for external use, supposed to be rubbed onto the skin without applying friction. Lotions are indicated as topical drugs as anti-biotic, anti-microbial, anti-septic, corticosteroids, and protective agents.

Easily spread and applicable on the skin in a thin layer.
Long term stability in comparison with the creams.
Non-greasy, readily absorbed by the skin.

Liniments: are liquid dosage forms intended to be rubbed on the skin with friction, as a pain reliever or to relief stiffness usually for muscle pains, arthritis.

Easily spreadable on the skin
Favourably, no staining on clothes
PARENTERAL USE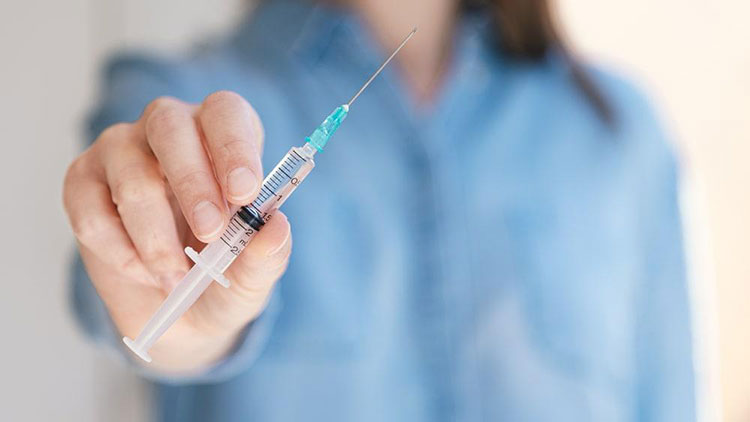 PARENTERAL LIQUID DOSAGE FORMS are germ-free solutions or suspension of drug in an aqueous or oily vehicle administered directly into the veins, muscles or under the skin. Parenteral dosage form applies to any drug that is not supposed to be given by alimentary canal route. For instance:

INTRAVENOUS: injected into vein.
INTRAMUSCULAR: injected into muscle
SUBCUTANEOUS: injected subcutaneously. Etc.,

Drugs can directly be injected to the respective target organs.
Most compatible route for drug administration to those patients which are unable to take the drug orally.
Parenteral dosage forms avoid first pass metabolism ensuring faster absorption and bioavailability
BIPHASIC FORM:  are liquid dosage forms which constitutes two phases, which contains one solid dispersed phase and the aqueous continuous phase. They have two types: Emulsion and Suspension. Their intended use is often parenteral, oral and also external.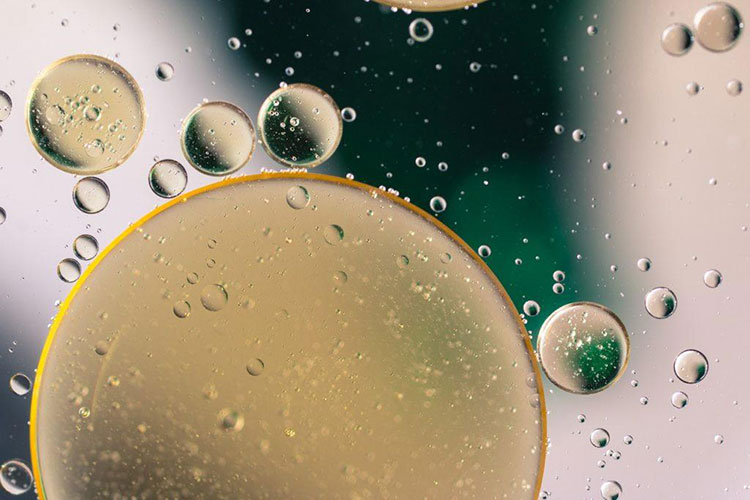 EMULSIONS are a type of biphasic liquid dosage forms containing two liquids which are not miscible, one of which is distributed as globules within the other. It further can be classified into two types, Oil in Water emulsions and Water in Oil emulsions.

Drugs which are incompatible with each other are formulated as emulsions.
Drugs which are soluble in oil can be given parenterally via o/w emulsion.
It is a type of sustained release medication.
Formulated as topical preparations allowing better absorption.

SUSPENSIONS: are also a type of biphasic liquid dosage forms which can be defined as fine distribution of solid particles throughout the aqueous medium. They are administered orally, parenterally, intra-nasal, applied as topical preparation, etc.

Ideal for drugs that are unstable in aqueous solution for a greater period of time.
Dosage form for insoluble drugs
Suspension offers  prolonged action of drug because of the suspended solid particles which must be dissolved first.
Exhibits greater bioavailability rates in comparison with other dosage forms.
IV.PHARMACEUTICAL WATER VS PHARMACEUTICAL LIQUID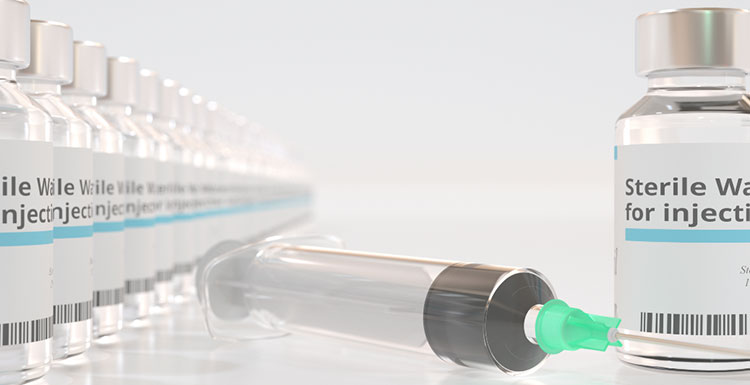 | | |
| --- | --- |
| Pharmaceutical Water | Pharmaceutical Liquid |
| It is commonly used as a vehicle for the preparation of pharmaceutical dosage form. |  This is a mixture of Active Pharmaceutical Ingredient (APIs) and excipients dissolved in the solvent. |
| Pharmaceutical water is obtained by various methods such as distillation, reverse osmosis, deionization, filtration, etc., | It is prepared by mixing medicament in an aqueous vehicle. |
| Pharmaceutical water is inert in nature | The pharmaceutical liquid is reactive in nature. |
| You can't call it a medicine | You can call it a medicine due to its therapeutic response. |
Conclusion
With the above discussion about pharmaceutical water and pharmaceutical liquid, it is crucial to understand how each factor can impact your product. We consider 'Water' as a 'HERO' behind the strong hierarchy of Liquid Dosage Form.What do you think?Still, have a Question? We are Here to Assist!Just Quote a message, Our Guidance Team will contact you shortly.
Don't forget to share this post!
Vial Filling Machine Related Posts
Vial Filling Machine Related Products
Vial Filling Machine Related Videos
CONTACT US
Tell us your raw material and project budget to get quotations within 24 hours.
WhatsApp Us: +86 189 7157 0951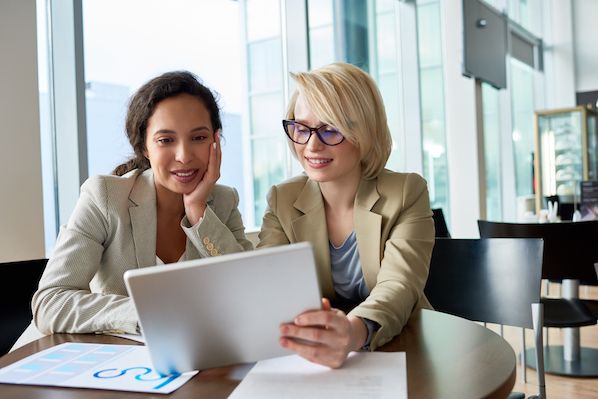 Want the best price & newest pharmaceutical machinery buying guide,tips and trends sent straightly to your box?Sign up for Aipak's monthly newsletter,we're free for your consultation and Offer you the most suitable solutions!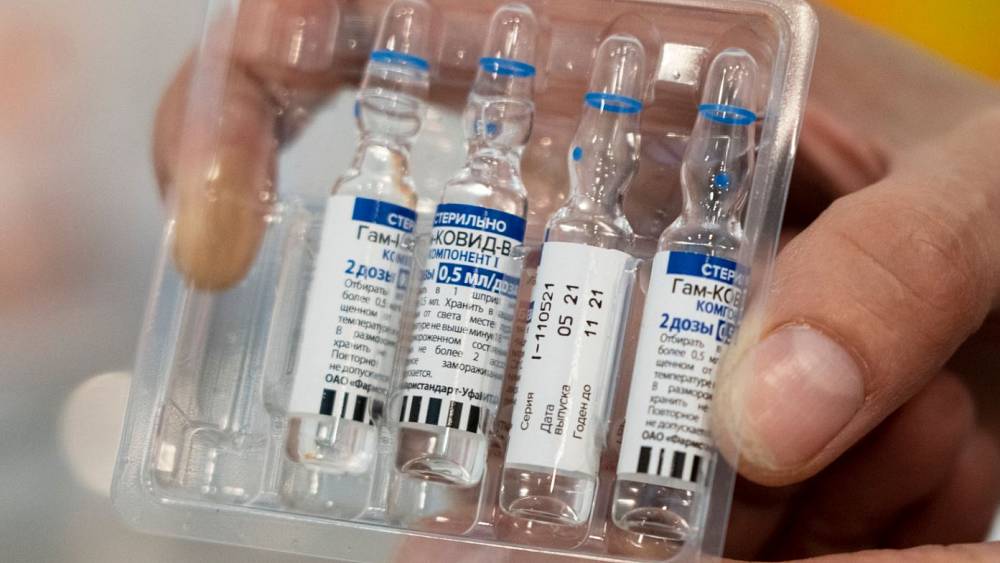 Tell us your material or budget, we'll reply you ASAP within 24 hours