Top 10 Liquid Filling Machine Manufacturers In The World:the Definitive Guide in 2023
Liquid filling machines, in simplest terms, are the devices used across industries for the packaging of liquid products. The pharmaceutical industry finds the primary use of it. However, it is also used in cosmetics, nutraceuticals, beverages, and basically just about every industry that requires packaging solutions for liquid substances as end products.
This article encompasses everything you should know about liquid fillers, their types, followed by a complete buying guide listing out the best manufacturers of the product out there.
Main Liquid Filling Machine Industry Regions Across the Globe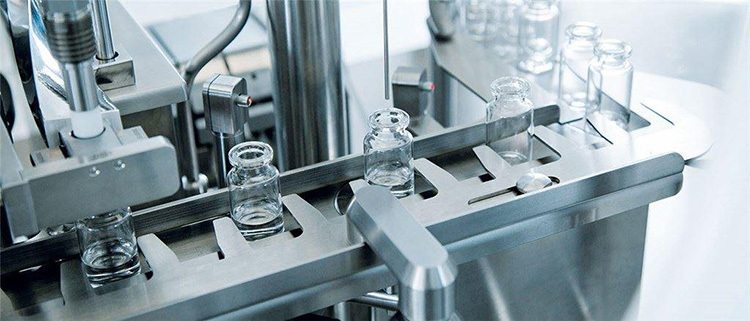 Although pharmaceutical liquid fillers are manufactured across the continents, the best firms delivering the outstanding machines are mostly limited to Central Europe and Asia. To be more precise, Germany and China somewhat dominate the pharmaceutical machines manufacturing sector. Evidently, similar dominance is depicted by these two countries in Capsule fillers manufacturing and supplying. The rest of the regions involve the UK and North America.
Central Europe (Germany & Italy)
Asia (China & India)
United Kingdom
North America (USA)
Top 10 Best Liquid Filler Manufacturers
Before employing a liquid filling machine, it is prudent for you to go through the list of the best ones out there. When we talk about "best" manufacturers, we ensure that the companies that get featured on our list are acclaimed worldwide for the very product being discussed.
So, here's the list of 10 renowned manufacturers of liquid filling machines whose expertise & creative genius is something you can rely on:
(The information relevant to the background of the company, key products, and their features is amassed from the relevant websites and authentic sources)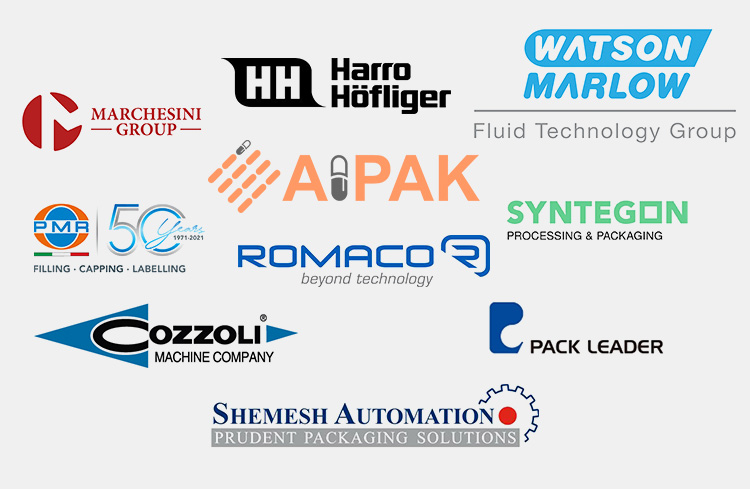 Romaco Background: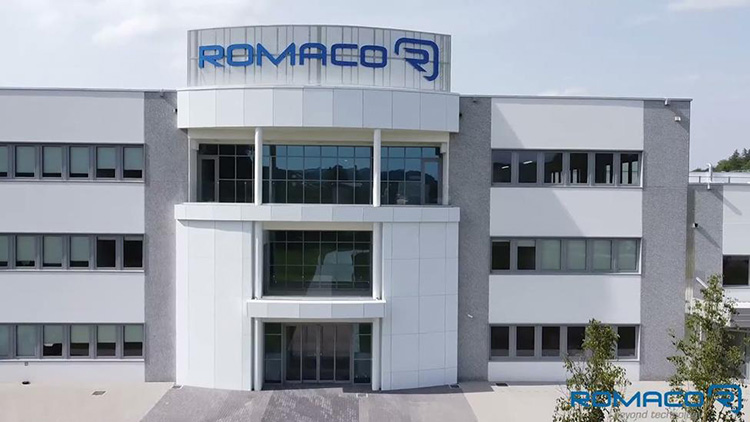 Romaco is a German firm manufacturing, supplying, and exporting a wide range of pharmaceutical equipment. The company is based in Karlsruhe and has experience of over 30 years. Romaco was originally founded with the aim to provide packaging solutions for pharma companies around the globe. Romaco evolved over time as a huge firm providing engineering solutions for filling, compressing, packaging, feeding, sealing, capping, and many more. Its rapid success is evident from the fact that Romaco, in a very short time, has acquired multiple pharma-relevant names such as Bosspak, Kilian, Tecpharm, Innojet, Macofar, and Promatic.
Key Products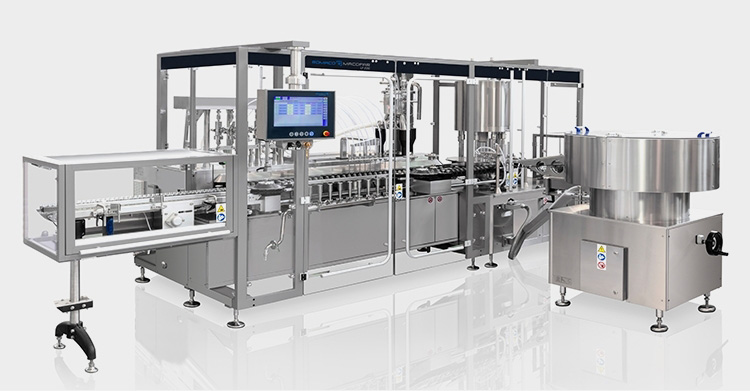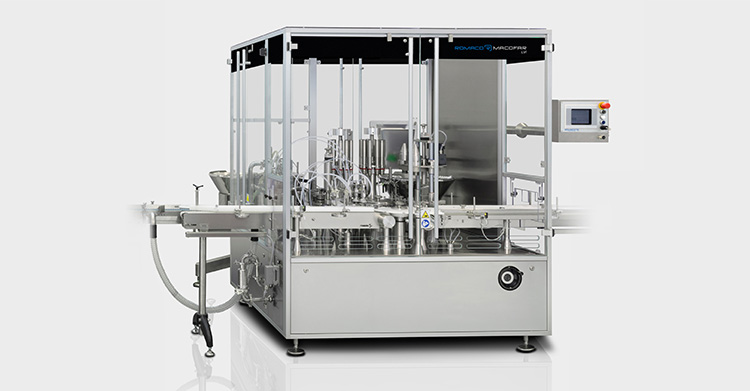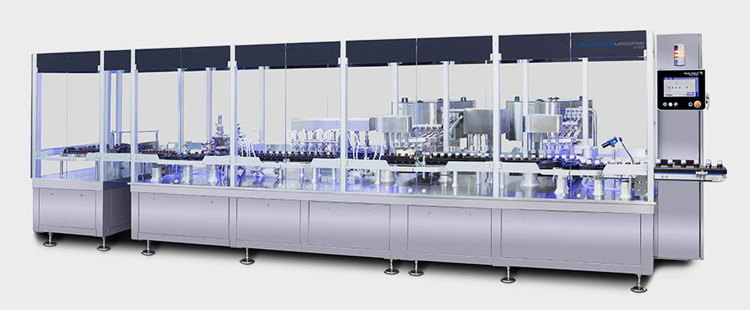 Romaco provides feasible liquid filling solutions – from filling, to packaging, to bundling, all the way to shipping. The modular designs of its machinery feature strength and sturdiness alongside flexibility for greater adjustment options. The products featured on this list are designed for filling liquid active pharma ingredients into glass bottles.
Following is the list of Macofar LF series, Macofar LVI series, and Macofar LF 202 series of Romaco's liquid filling solutions:
Macofar LF series (LF 150, LF 200, LF 250)
Macofar LVI (LVI 4 & LVI 6)
Macofar LF 202 (LF 201 single capping, LF 202 double capping, LF 203 triple capping)
All three series of Romaco Macofar liquid filling machines feature automatic controls to keep a check on filling precision & accuracy as well as capping quality.
The variants feature linear configuration, easy cleaning, GMP compliance, and toolless parts changeover.
The machines can (optionally) be equipped with piston pumps, peristaltic pumps, and rotary pumps.
The LF 202 series has a production capacity of 12,000 units per hour (bottle with dimensions: 62mm diameter, 180mm height)
The output for the LVI series is a maximum of 7,200 units per hour; while that of the LF series is up to 15,000 bottles per hour.
Syntegon (Bosch) Background: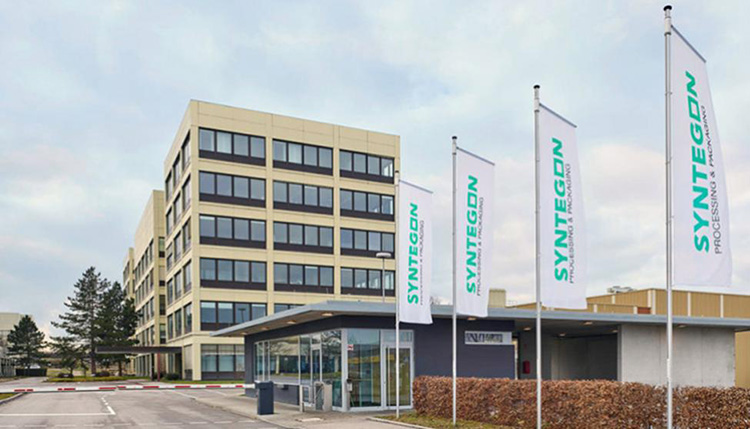 Syntegon, originally Bosch Packaging Technology, is another German supplier of packaging solutions and tablet press. Syntegon is one of the oldest pharma equipment manufacturing firms providing engineering solutions for over 150 years. Such a massive experience has enabled it to expand its offices and facilities at 30 varying locations serving over 15 countries. Syntegon designs its products within the lines of modern technology and carefully crafted with great degrees of innovation. The company has extensive lines of several products serving the pharmaceutical, cosmetics, and food packaging industries.
Key Products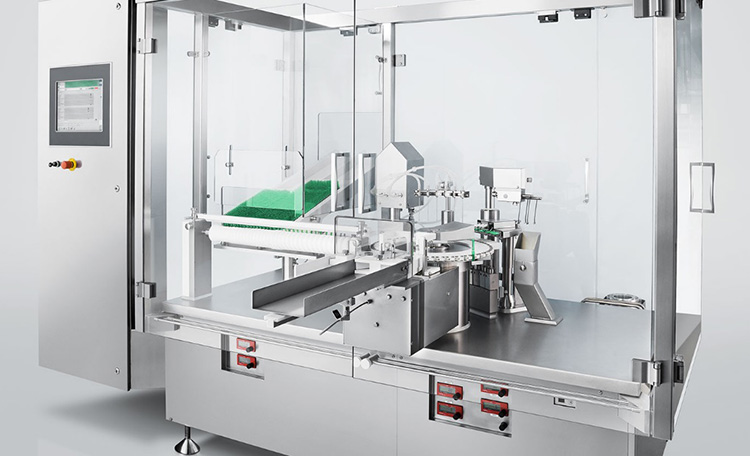 Syntegon, over the years, has emphasized sustainable packaging solutions. The firm translated this experience into their filling lines and have produced an incredible range of liquid filling stations.
Here's the list of the best amongst the vast range of Syntegon filling machines:
Vyrsenta Flexible Filling Platform (syringe filling)
ALF-5000 (vial filling)
ARF-1000 (vial filling)
MRD (cartridge filling)
Robust and compact design for all of its variants.
Fast and convenient changeover between the formats.
Works both ways; as a standalone and as a connected production line.
Modular machine configuration and hygienic design to prevent contamination.
ARF-1000 can process 6,000 vials per hour; ARF-5000 can process 36,000 vials per hour with its 4 to 12 filling points.
MRD cartridge filler gives up to 6,000 containers per hour while Versynta fills 3,600 syringes per hour.
Harro Hofliger Background: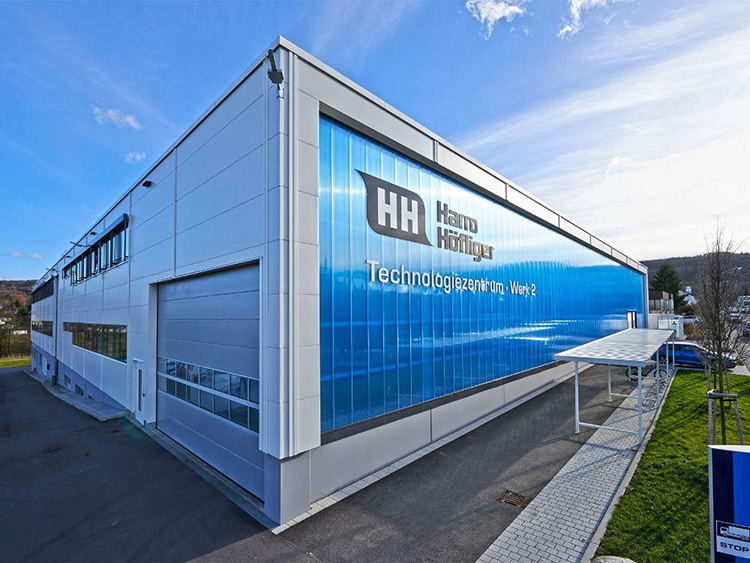 Yet another German engineering solutions provider is Harro Hofliger. Established in Allmersbach in 1975 as a packaging company on a very small scale, Harro Hofliger turned out to be a global game-changer in the pharma equipment manufacturing sector. The company vows to accompany its clients from research to laboratory level, all the way to production followed by packaging line. All in all, the company has the solution to all pharma-relevant services.
Key Products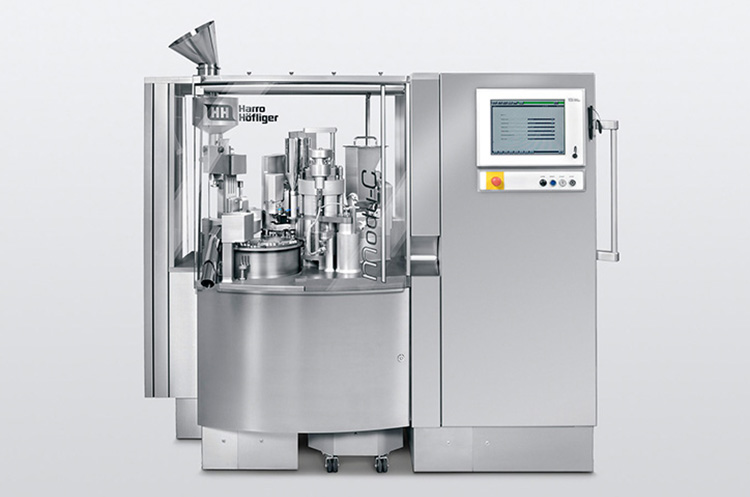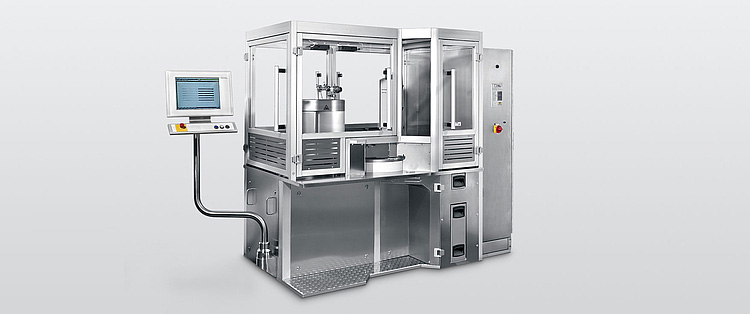 LRT round motion machines are the most prominent liquid fillers presented by Harro Hofliger.
The LRT production line arranges and assembles the product in a compact way to accommodate all the services required in the filling process.
Minimized space requirements; yet, the high cycle times. The output of up to 80 cycles per minute.
Simple integration makes it easy-to-use, convenient to operate, and extremely simple to maintain.
PMR System Group Background:

PMR System Group is a leading Italian company acclaimed for its reliable filling and capping equipment. The machinery serves pharmaceutical, nutraceutical, cosmetics, and food industry. The company was founded in 1971 and it later emerged as a successful firm providing engineering solutions. PMR specializes in filling, labelling, and capping to offer the most efficient packaging solutions to the chemical and pharma firms around the world. Particularly, it utilizes all its experience to ensure high levels of accuracy and precision in its filling machines. The year 2021 marks the 50 incredible years of manufacturing and supplying the remarkable products across the globe.
Key Products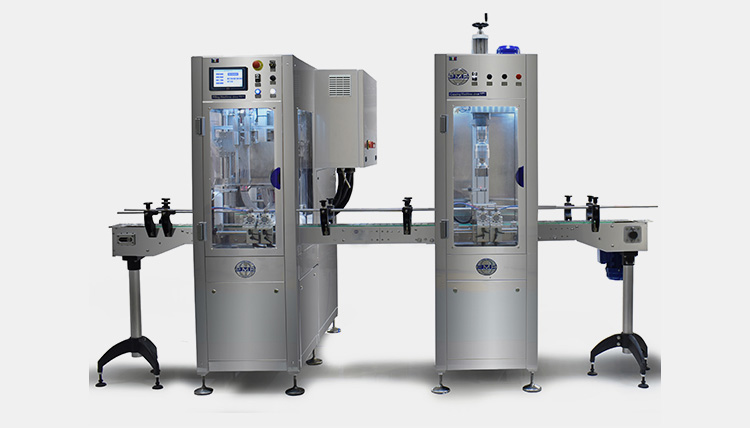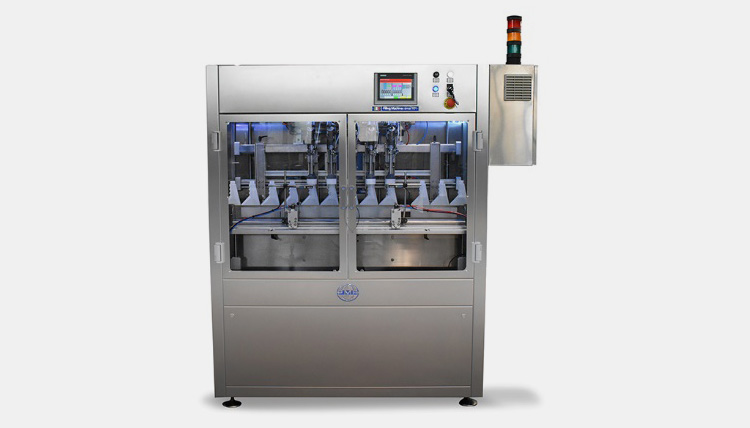 PMR incorporates excellent quality raw materials to design highly reliable semi-automatic and fully-automatic filling lines.
Just as all the big manufacturers of pharma-packaging machinery and engineering solutions, PMR also features both filling and capping options in its machines.
The auto-filling machine of PMR is fully automated, which means that it is adaptive, adjustable, and scalable to a great extent.
Both semi-automatic and automatic variants feature a sturdy system for continuous functioning over a long time; stainless steel of GMP standard is employed in each one of these machines.
PMR has kept both linear and rotary options intact with multiple dosing ranges to ensure maximum flexibility within the operation.
AIPAK Background:
AIPAK comes from the Chinese city of Wuhan and specializes in manufacturing and exporting pharma equipment & packaging solutions. Established in 2009, AIPAK has gained remarkable success with its quality products in a very limited time. AIPAK has always adhered to two golden principles; "Technological Innovation" and "Excellent Quality". Innovation for consistent improvement and incorporation of the latest technology, while excellence in quality to deliver the best of its potential.
AIPAK supplies its liquid filling machines with a complete set of GMP documents alongside CE certification. With an output value exceeding 10 million, AIPAK has exported its pharma equipment to over 100 countries. That's indeed an astonishing number given the amount of time AIPAK has spent in the industry.
Key Products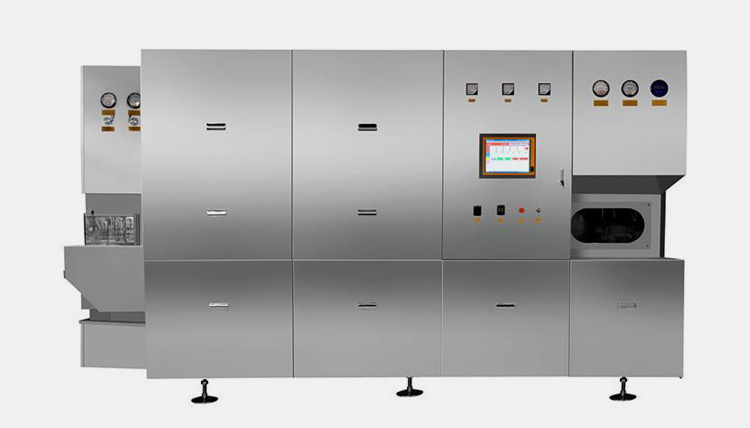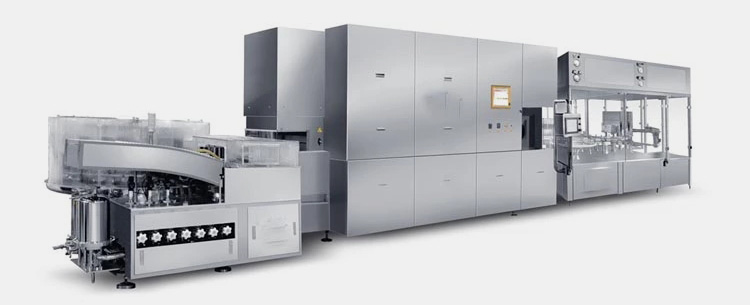 AIPAK has established a massive liquid line producing liquid fillers in up to 7 different areas; namely, vial filling machine, syrup filling machine, e-liquid filling machine, eye drop filling machine, spray filling machine, liquid glycerin filling machine, and horizontal filling machine. The appliances can be used as both production lines and standalone providing the utmost convenience in operation and maintenance.
Below, we've listed out the best of AIPAK's liquid fillers:
Vial Filling Production Line
Eye Drop Filling Production Line
E-liquid Filling Machine
Oral Syrup Filling Machines (5-25 ml, 2-100 ml, 2-100 ml high speed)
AIPAK liquid filling machines specialize in precision, accuracy, and stability. All the vials, bottles, syrup & eye drop containers, and ampoules go through the ultrasonic wash and effective sterilization before filling.
If the vial filling line features sophistication in its design with a labeling machine for completion, the E-liquid filling machine comes with full automation and significantly reduces human labor. Meanwhile, oral syrup filling machines offer 3 different variants well-suited for the relevant sizes for better precision.
Maximum output: up to 120 bottles per minute for Syrup filling line; up to 50 bottles per minute for E-liquid filling line; up to 300 bottles per minute for vial filling line.
Cozzoli Background: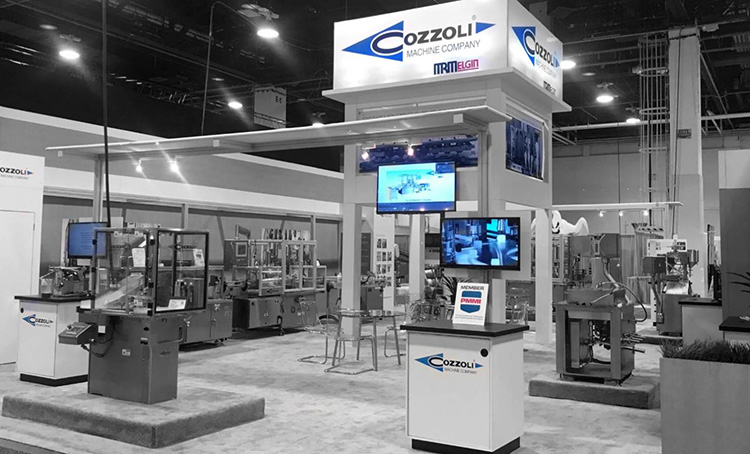 Cozzoli Machine Company is a pharma-equipment manufacturing company based in New Jersey state in the US. Cozzoli was established in 1919 with a motto to take machine manufacturing to new heights and incorporate contemporary technology into their equipment. The company, so far, has justified its motto and has delivered several technologically advanced machines all over the world. In the pharmaceutical sector, Cozzoli offers filling, sterilizing, washing, and capping services with its high-end machines.
Key Products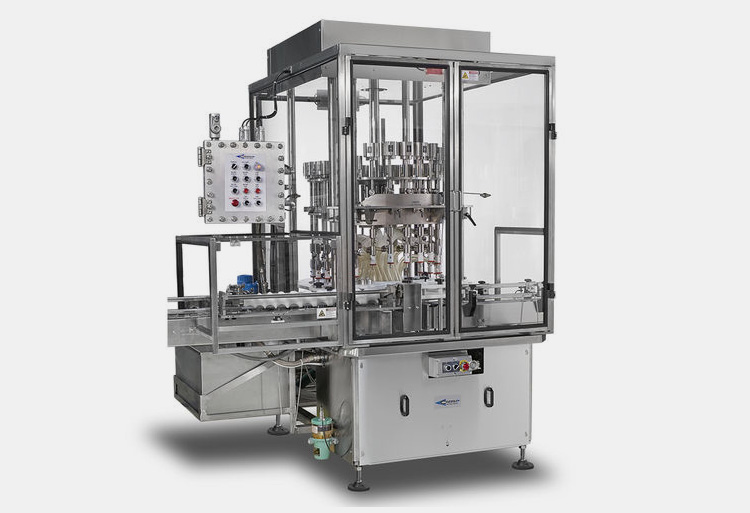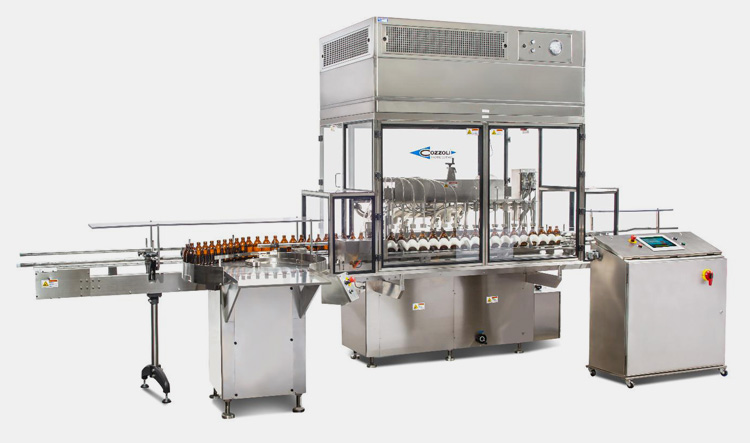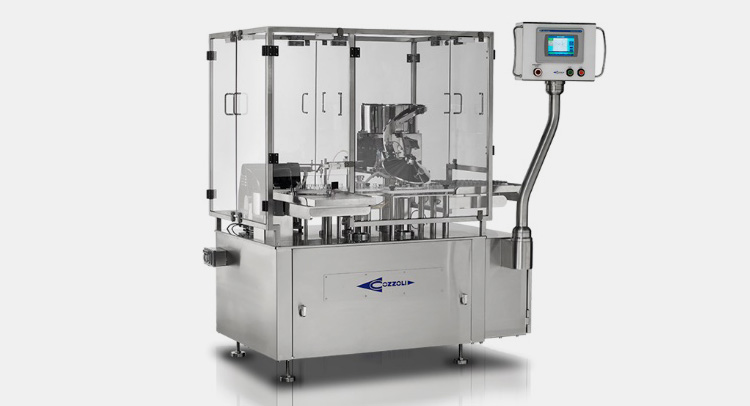 Cozzoli is exclusive with its liquid filling solutions. Following are the outstanding liquid filling machines featured by Cozzoli:
FPS Ampoule Filling
F329HE Syringe Filling
CR Series Vial Filling
VR2 Series Vial Filling
Intermittent mode operation from moderate to high speeds.
Smooth, precise, and efficient handling of the container.
CR series is well suited for moderate production and fills 200-400 containers per minute.
VR2 series can feature up to 12 nozzles and gives 300 vials/containers per minute.
Marchesini Group Background: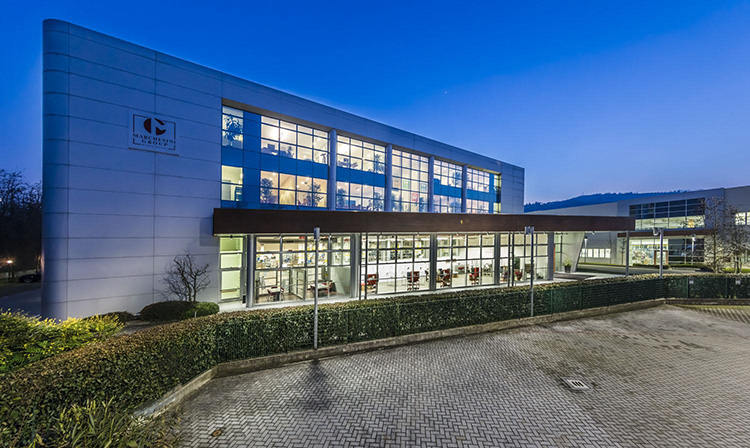 Marchesini Group is a leading manufacturer and supplier of pharmaceutical equipment and packaging solutions for the cosmetic industry. Marchesini started in 1974 from Pianoro, Italy. The group has established several facilities across the continents (in 15 countries exclusively serving the respective regions). Marchesini Group has witnessed remarkable revamps over time and evolved into a leading company via acquisitions and successful partnerships. As of 2021, 85% of its production capacity is utilized to provide engineering solutions for huge multi-national pharma and drug manufacturing firms around the globe. GSK, Novartis, and Pfizer are some of the main firms exploiting the creative genius of the Marchesini Group.
Key Products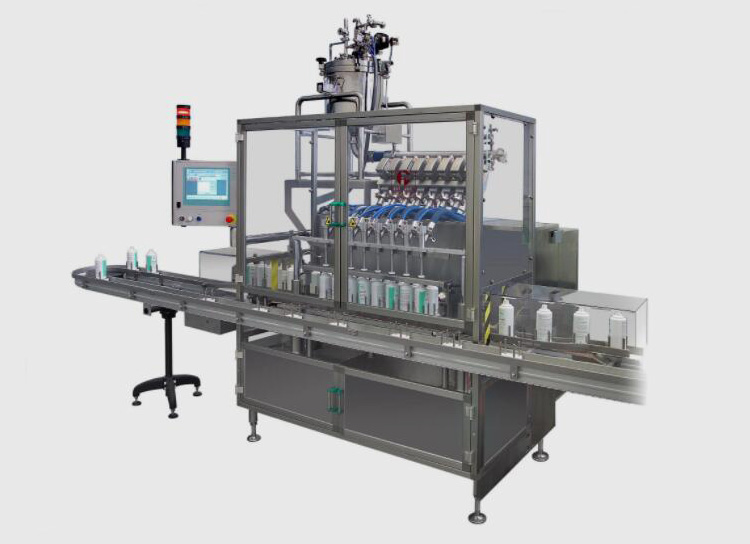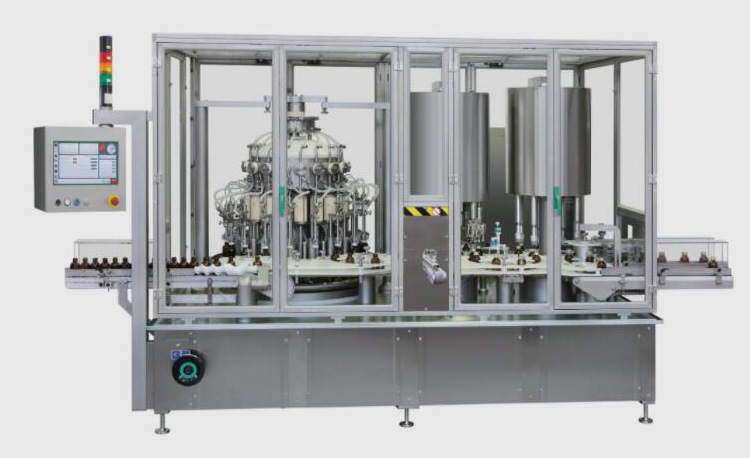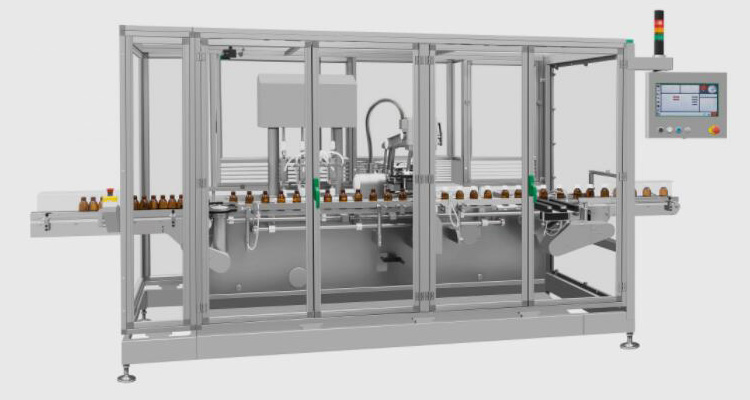 The liquid filling machines of the Marchesini Group are synonymous with innovation and stability. The group presents its ML-series of Vial & bottle filling lines with each one of its variants coming up with unique characteristics.
Here's the list of best vial and filling lines of Marchesini Group:
ML-611 (bottle filling)
ML-661-662 (bottle filling)
ML-643 (vial filling)
ML-618 (vial filling)
Unique and distinctive aspects in each of its variants.
ML-611 offers electromagnetic flow meters while ML-661-662 feature continuous rotary closure.
ML-643 vial filler can shift between 2 and 4 dosing pumps and needles in accordance with the requirement.
Likewise, the ML-618 can handle two different capping objects with the (optional) 2 capping towers.
Output capacity: ML-661-662 and ML-611 can fill up to 250 bottles and 100 bottles per minute respectively. ML-618 and ML-643 can handle 300 vials and 150 vials per minute respectively.
Shemesh Automation Background: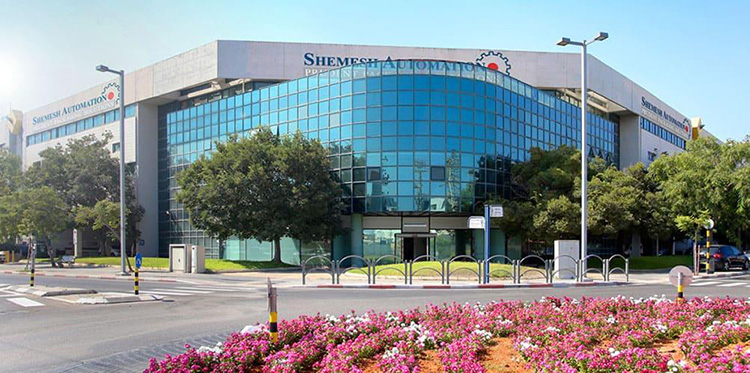 Shemesh Automation is a packaging solution provider and liquid filling machine manufacturer based in London, UK. Although the business was originally established in Farnborough in 1990, its London office manages all the operations on a global level. The main facilities of Shemesh are currently running in 13 countries, while its assets are scattered in more than 30 countries across the globe.
Key Products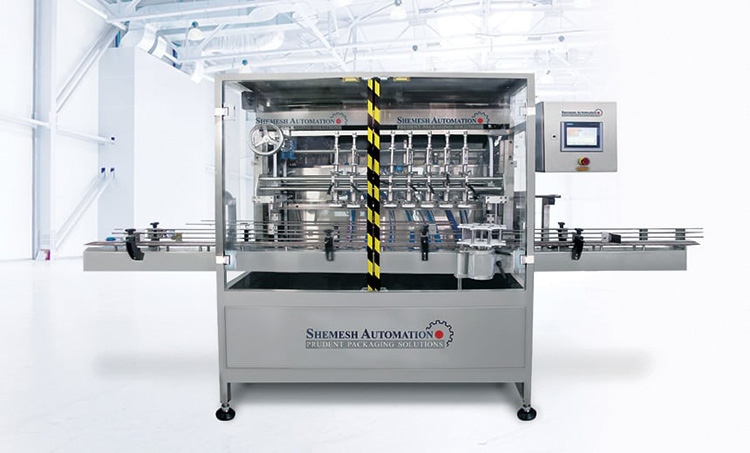 Shemesh offers both rigid and flexible packaging for viscous, non-viscous, aseptic, and non-aseptic liquids. Its two main products are Vial filling machine and an automatic liquid filling machine:
Sambax Series (vial filling & capping)
FGW 120 Automated Filling Machine
The FGW filling machine is adjustable according to the viscosity of the liquid; an output of 200 units per minute.
Accuracy, precision, reliability, and fully-automated controls.
The Sambax range is comprised of machines for small to moderate size vials. The machine is cost & time-effective and has a quick changeover feature.
Watson Marlow Background:

Watson Marlow is a leading manufacturer of pharmaceutical, nutraceutical, and cosmetic equipment. The company was founded in 1956 and has ever since established eminence in its field with the commitment to achieve excellence in its products. Watson Marlow Fluid Technology Group (WMFTG) is characterized by its innovative and quality products. The products mostly encompass an extensive range of filling lines alongside the assembling machines and peristaltic pump systems. The firm is an equally distinguished name in biotechnological equipment production. They rightfully claim to be the world leader in providing sanitary and industrial solutions for biotech and food sectors.
Key Products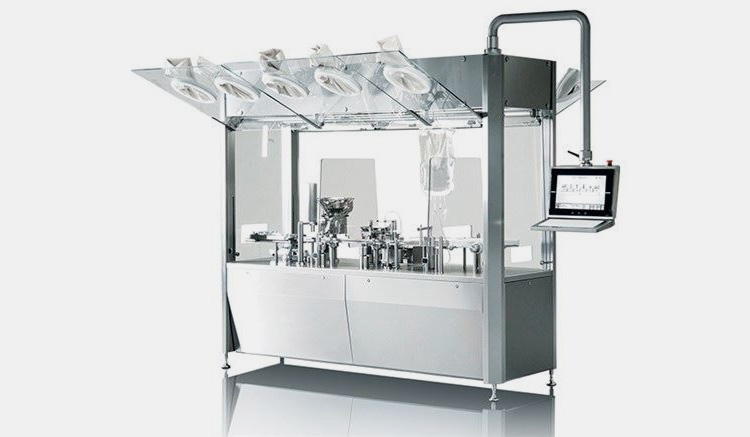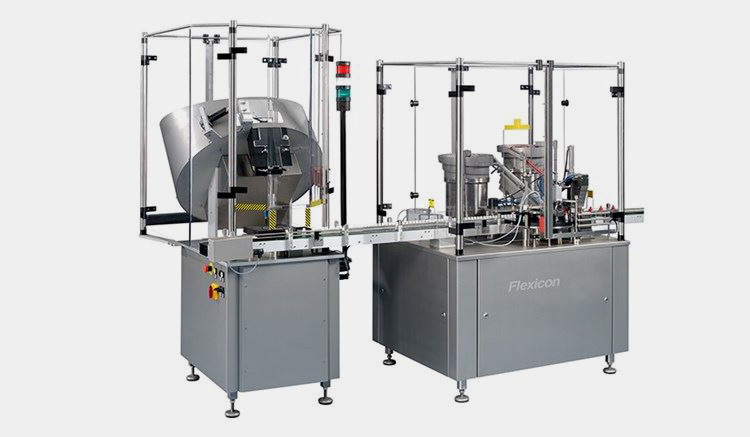 Watson Marlow flaunts its Flexicon range of automatic aseptic liquid filling machines specializing in precision filling and small-to-medium scale production.
Here are the WMFTG liquid filling variants to choose from:
The FCP-60 model is specially designed with high adaptability to add further solutions in the filling and finishing line such as; infeed, filler, capper, and outfeed.
The system is fully-automated with screen display for convenient operation and hands-free calibration.
All the variants of CVC filling machines feature in-line configuration. The units are incredibly versatile with a capability to conform to varying bottle/container sizes; micro levels up to 100ml for FCP-60 and up to 250ml for FMB-210.
Maximum output of FPC-60 stands at 2,700 units per hour while that of FMB-210 is 4,500 unites per hour; zero cross-contamination guaranteed.
Pack Leader Machinery Background: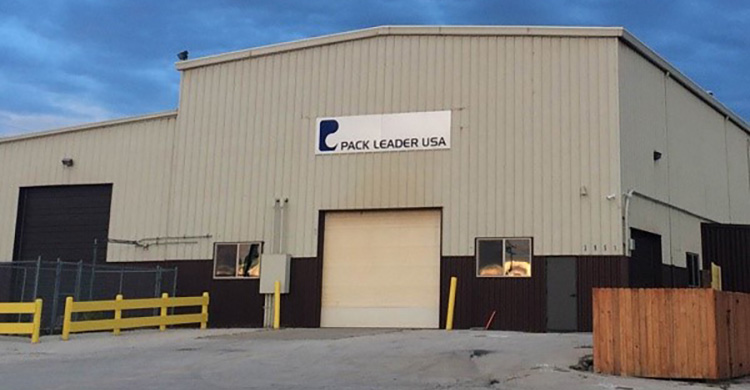 Established originally as a bottle manufacturing company in 1992 in Taiwan, Pack Leader Machinery today finds its name among the top pharma, cosmetics, and food industry equipment manufacturing company. With the experience of more than 28 years in the industry, the company now has its packaging solution machinery and pharma equipment facilitating and operating in around 100 years across the globe. Innovation and sublimity are evident from Pack Leader's products. The company specializes in packaging, filling, and labelling machinery. Pack Leader vows to maintain efficiency (fast service) and convenience (easy-to-operate) within their available products in the market.
Key Products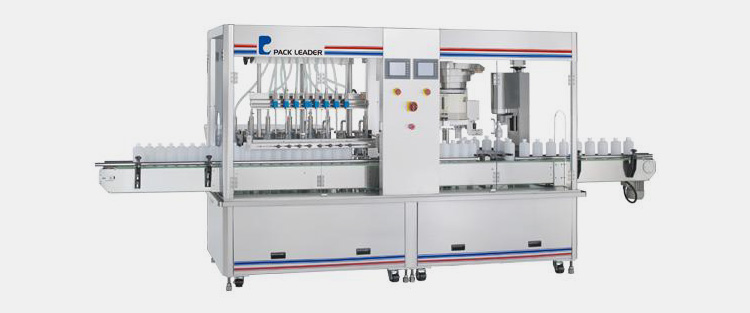 In the context of liquid fillers, Pack Leader features a huge variety of filling lines. The company presents the FL & FC range of liquid filling machines with multiple variants serving the respective tasks.
Here are some of the best types in FL & FC range of Pack Leader:
The FL-series focuses more on mere filling and provides excellent accuracy during the process.
The FC-series is highly sophisticated one. Its premier products are well-suited for filling as well as capping solutions.
Since it's all about the crucial drugs liquid with active ingredients, the machine, therefore, focuses on hygiene & protection from contamination, and thus complies with the international GMP standards.
The automatic filling line comes with the most scalable aspects. It features automation, a control panel with a user-friendly interface, high-speed filling, and robust design.
The incredible flexibility of these liquid fillers enables multiple filling capacity options; from 20-100cc, 50-250cc, 100-500cc, 200-1000cc.
Conclusion
After reading the complete guide, we believe you must've understood the basic requirements and relevant aspects of the machine to know before buying a liquid filler. Your preference for the company and manufacturer is based on your own set parameters. Yet, there are some established specifications of every ampoule, vial, and syrup filling machine in automatic and semi-automatic configuration.
These common specs involve high precision & accuracy to attain the required filling volume, robust & compact design, and safe & secure operation to avoid contamination. All the manufacturers we've listed in the guide guarantee these parameters. To make the best choice, all you need to figure out is your requirement that whether you need the complete filling line or a stand-alone filler in specific.
Don't forget to share this post!
Horizontal Liquid Filling And Sealing Machine Related Posts
Horizontal Liquid Filling And Sealing Machine Related Products
Horizontal Liquid Filling And Sealing Machine Related Videos
CONTACT US
Tell us your raw material and project budget to get quotations within 24 hours.
WhatsApp Us: +86 189 7157 0951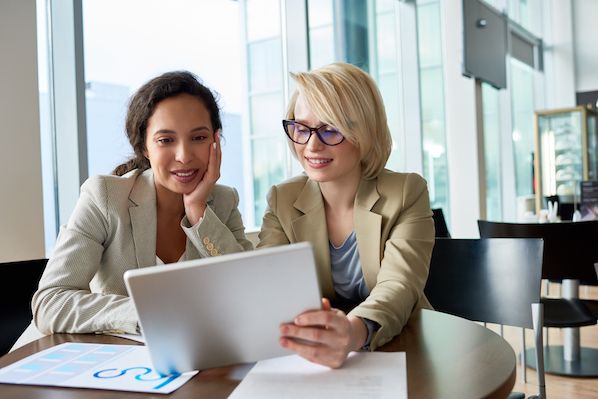 Want the best price & newest pharmaceutical machinery buying guide,tips and trends sent straightly to your box?Sign up for Aipak's monthly newsletter,we're free for your consultation and Offer you the most suitable solutions!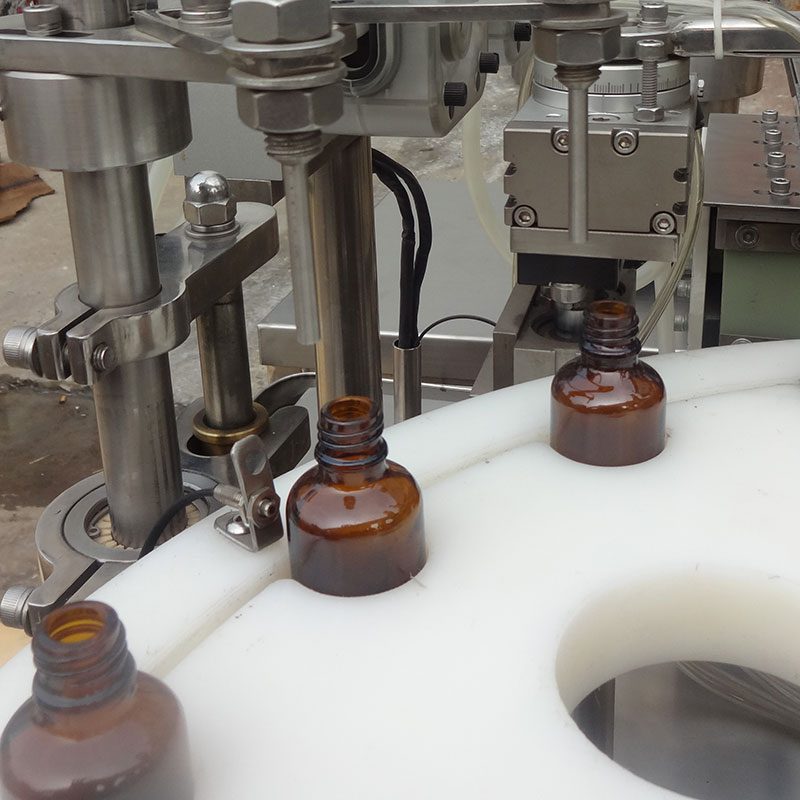 Tell us what you want to fill or your budget,we'll reply you ASAP within 24 hours