Top 10 Global Ribbon Mixer Manufacturers:The Ultimate Guide In 2023
Ribbon mixer is a material handling equipment which is mainly used in pharmaceutical industry, it plays a vital role in pharmaceutical manufacturing process. If you want to operate your business in pharmaceutical industry, an important thing is to choose a good ribbon mixer.
There are many well-known manufacturers in ribbon mixer manufacturing field, it may be difficult for you to choose a proper one, therefore, here comes this blog. Next, you will have a look at the top 10 global ribbon mixer manufacturers, each of them has enough strength and can supply excellent equipment for you.
| | | |
| --- | --- | --- |
| Rank | Manufacturer | Headquarter |
| 1 | Kemutec | UK |
| 2 | Young Industries | USA |
| 3 | Bachiller | Spain |
| 4 | Ottevanger | Netherlands |
| 5 | AIPAK | China |
| 6 | Permix | USA |
| 7 | AandJ Mixing | Canada |
| 8 | APEC | USA |
|  9 | Schenck Process | Germany |
| 10 | Lark Engineering | India |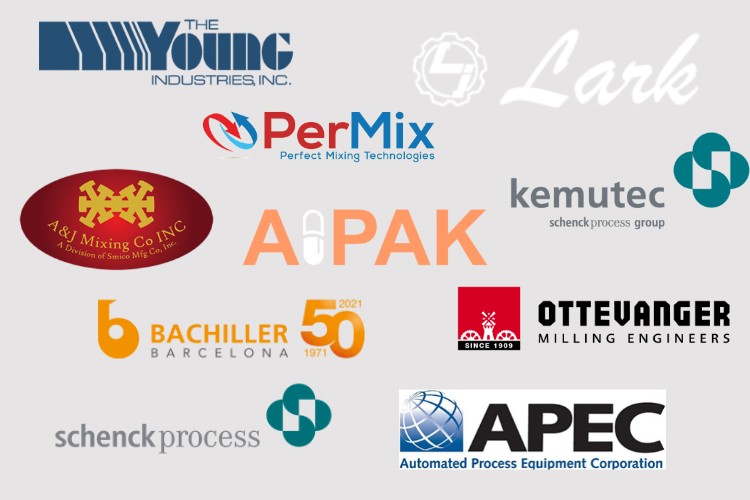 Kemutec Background: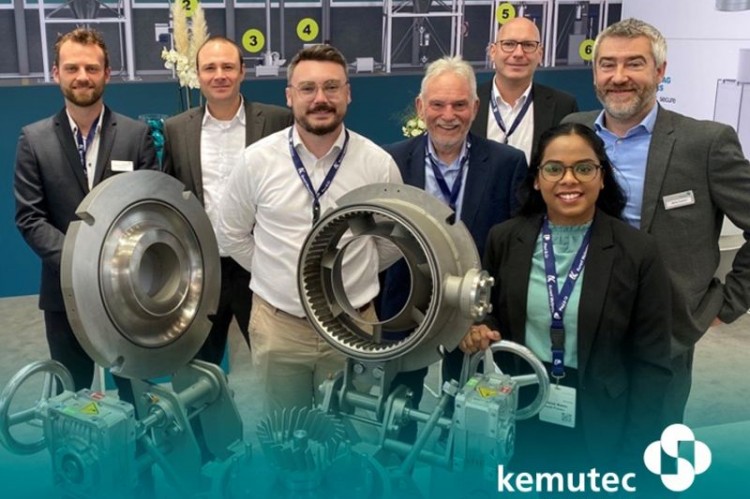 Kemutec was established in 2009, it is a professional processing machine manufacturer, it is famous by its ace products-ribbon mixer and double cone blender. This company mainly provides processing equipment for pharmaceutical, food and chemical industries, depending on its high quality products and detailed service, it is highly recognized by these industries.
Key Products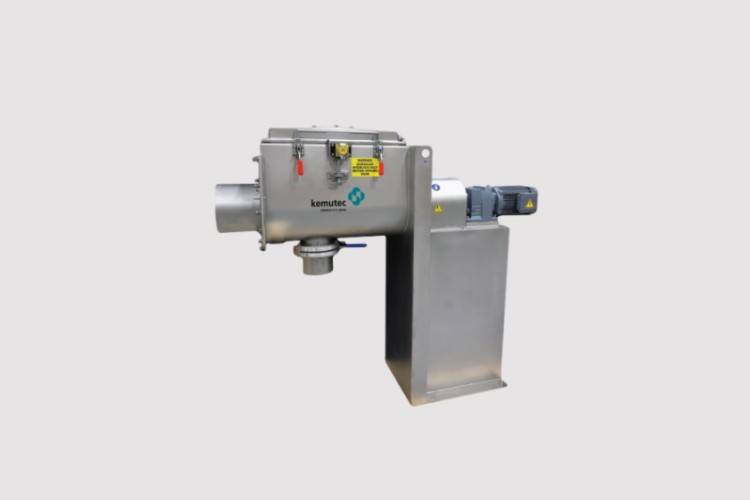 The ribbon mixer of Kemutec can realize continuous mixing operation, it is suitable for mass production, can help customer improve the production efficiency.

The ribbon mixer of Kemutec has hygiene construction which makes it be suitable for handling food materials.
Kemutec's ribbon mixer is easy to operate and maintain, it has stable performance and long service life, in addition, this machines is customizable.
Young Industries Background: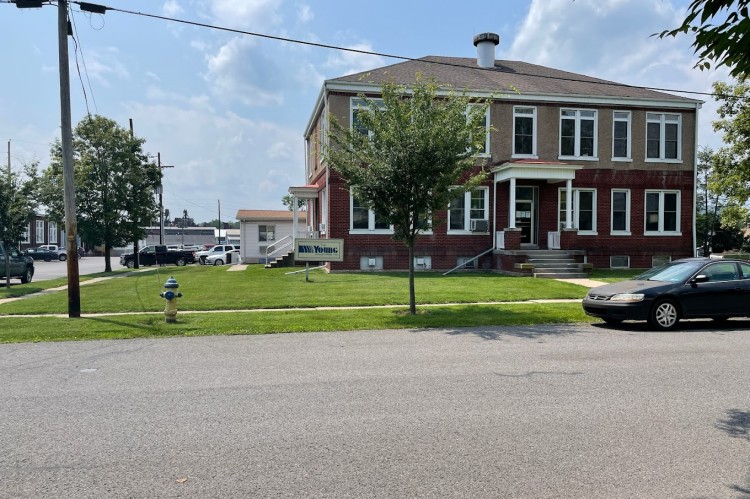 Young Industries was established in 1947, it is a expert in bulk material handling machine manufacturing area, it provides a comprehensive range of material processing equipment and high quality service for customers.
The goal of this company is to save customers' costs by providing them with processing machines which are easy to use and have perfect performance. It sells its machines and spare parts to the whole world.
Key Products
Young Industries Horizontal Ribbon Mixer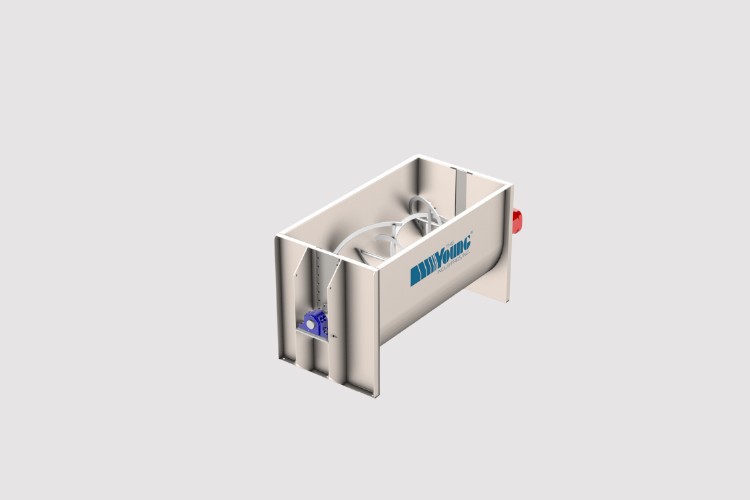 The Young Industries horizontal ribbon mixer has good performance, it can accurately match the most proper level of power, to meet the mixing demands.
The Young Industries horizontal ribbon mixer is customizable, the size, power and shape can all be customized according to customers'requirements.
Young Industries has a long history which reaches 70 years, it has accumulated much experience in the past years, thus it can design and produce processing machines which are really useful.
Bachiller Background: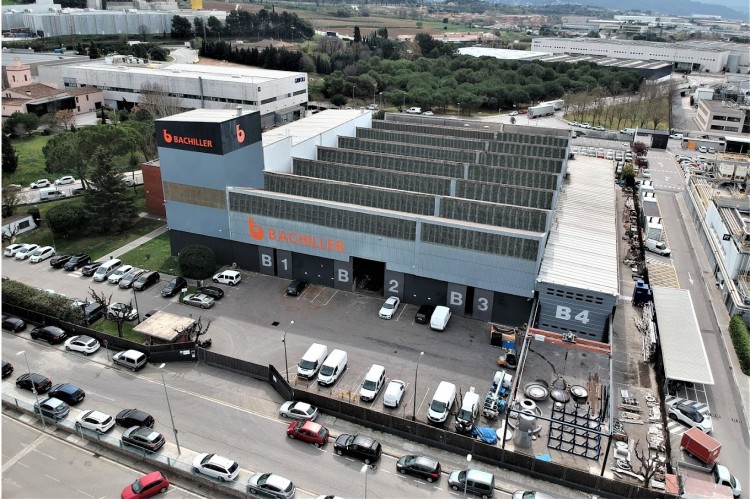 Bachiller was founded in 1971, until now it has been over 50 years, it is a company which supplies processing machines to food processing, pharmaceutical, chemical, cosmetic, petrochemical industries.This company provides a wide range of processing machines which can meet different demands, and it has a large sales network, it operates its business in over 35 countries.
Key Products
Bachiller Horizontal Ribbon Mixer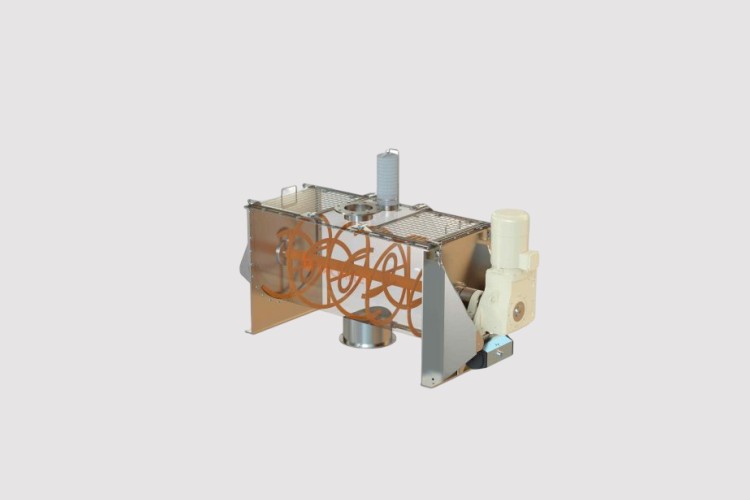 The ribbon mixer of Bachiller is versatile, it can handle all kinds of solid products and powdered products, and it has high production capacity which is in the range of 200L to 50,000 L.
This ribbon mixer will consume little power during the working process, but it has high production efficient, this is a cost effective model.
Bachiller horizontal ribbon mixer has excellent performance, it can mix materials quite evenly so that it can meet most of mixing demands.
Aipak  Background:
AIPAK is a one-shop pharmaceutical and packaging machine manufacturer, besides its world class machines, it also provides reliable pharmaceutical and packaging solutions for customers.
This company has been founded for 15 years, as a leading manufacturer in pharmaceutical field, it provides a various range of machines such as ribbon mixers, high shear mixers, capsule filling machines, tablet coating machines, tablet press machines, fluid bed dryers, etc.
Key Products
WLDH- Horizontal Ribbon Mixer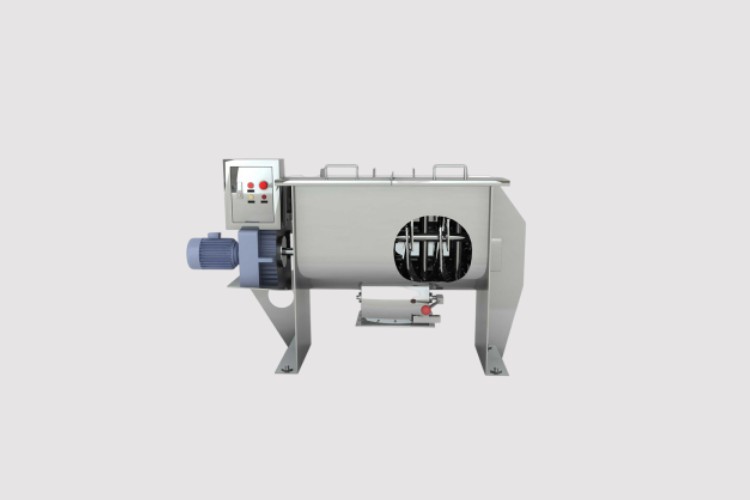 The ribbon mixer of AIPAK is a innovating model, it adopts the newest and advanced technologies, it has high efficiency, can handle powder material and fluidity material quickly.
AIPAK provides high quality customer service in the whole cooperation period, it provides full Installation, training support and one year's warranty for customers. It's staffs are 24/7 online so that they can solve your problems at once.
Ottevanger Background: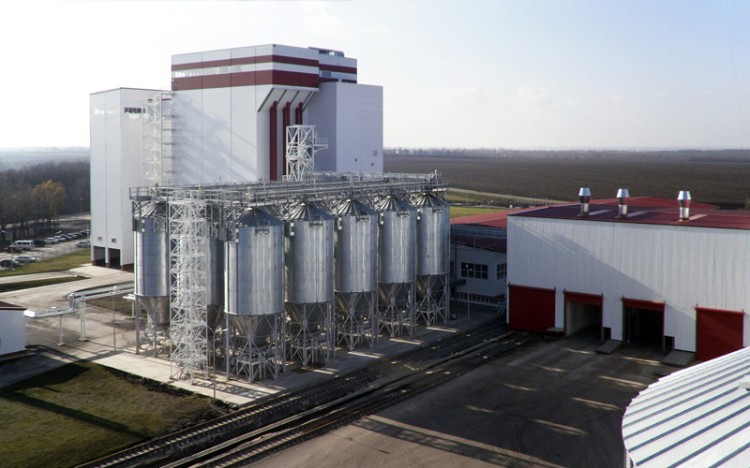 Ottevanger is one of the leadership in material processing machine manufacturing area, its origin can be dated back to 1909, it has been more than a century. This company produces a complete range of processing machines such as ribbon mixers, storage & handling systems, grinding machines, coating machines, weighing machines, milling machines, etc.
This is an international processing machine manufacturer which operates its business in the globe, and it keeps a leading position in the international market.
Key Products
Ottevanger Horizontal Ribbon Mixer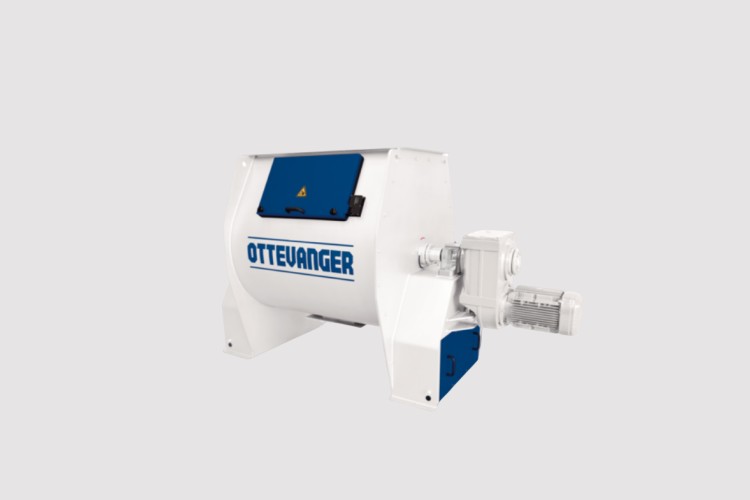 The ribbon mixer of Ottevangercan precisely mix materials in a short time, the geometric design of this machine can guarantee the high accuracy during the working process.
The ribbon mixer of Ottevangerhas a reasonable construction, the connections between each parts are smooth, as a result, there will be small possibilities of pollution.
PerMix Background:
Permix started to provide mixing solutions and equipment to the market from 1954, it possesses the advanced technologies and professional knowledge, which make its become the leader in material mixing industry.These years, the company is specialized in producing powder mixers, paste mixers and liquid mixers and supplied them to pharmaceutical, nutraceutical, cosmeceutical, food, and chemical industry.
Key products
Permix Horizontal Ribbon Mixer
Permix Vertical Ribbon Mixer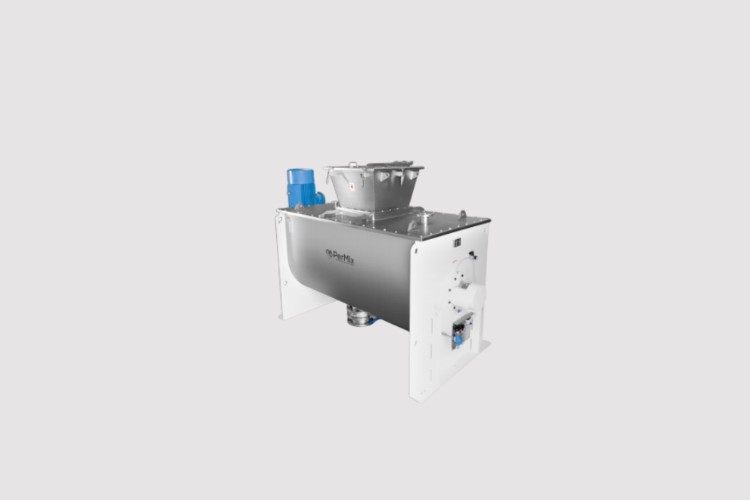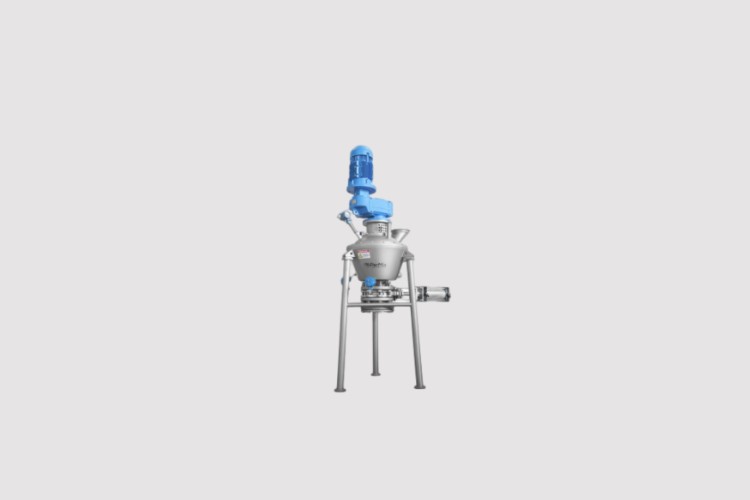 Permix provides different types of ribbon mixers, such as horizontal mixer and vertical mixer, which can meet different mixing demands.
The Permix's ribbon mixers has high precision, and it doesn't have minimal batch size required, you can use it to mix a handful of material if you need.
There will be no residue in the ribbon mixer after the working process, it is easy to clean no matter which kind of materials it handles.
AandJ Mixing Background: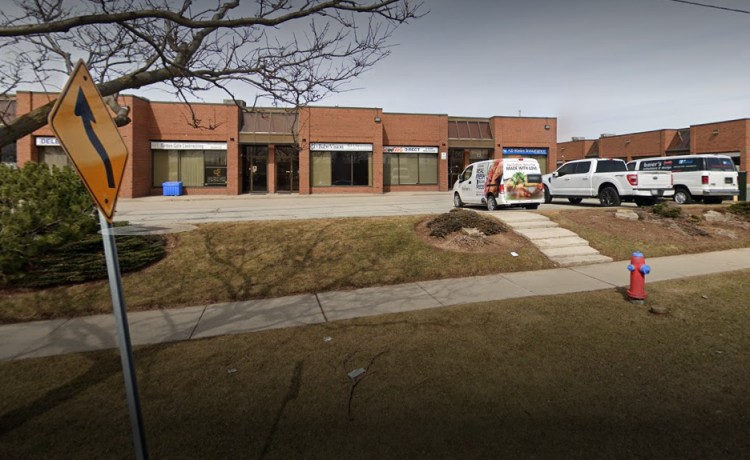 AandJ Mixing was established in 1995, it is specialized in manufacturing a variety of mixers, such as ribbon mixers, vacuum mixers, double rotor mixers, single rotor mixers, mortar mixers and so on.This company has high degree of professional in designing and manufacturing mixers, it masters advanced mixing technologies and keeps innovation, for the purpose to be the first choice of customers.
Key Products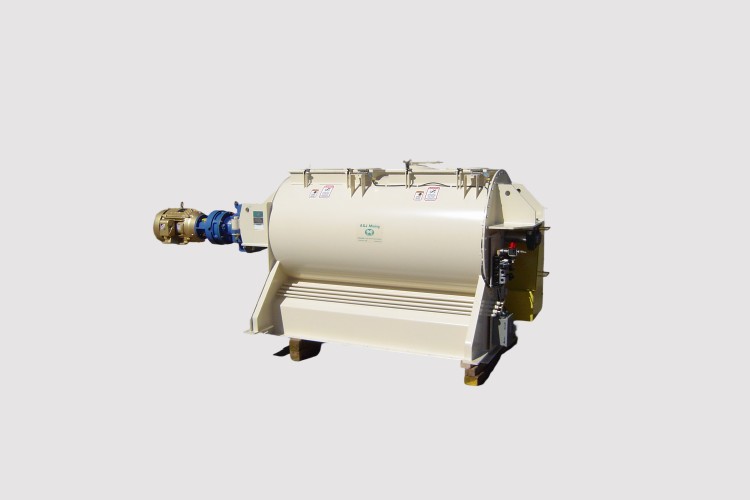 The heavy duty ribbon mixer ofAandJ Mixingis specially designed for industrial usage, it has high production capacity and speed, can handle all kinds of material in industries.

The heavy duty ribbon mixer of AandJ Mixing is equipped with standard components, therefore, this machine has stable performance, is ideal material mixing equipment for industries.
There is a unique function of AandJ Mixing's ribbon mixer, this machine will automatically restart when there is problem of loading or mixing materials, which can reduce the waste of material.
APEC Background: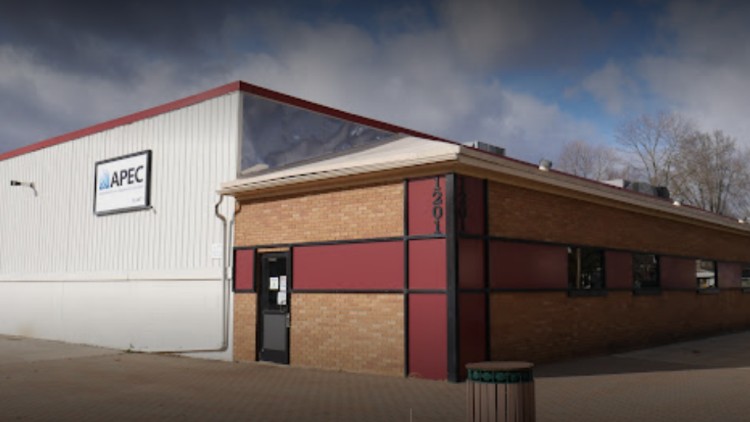 Established in 1992, APEC is a manufacturer of processing machine and control system, it mainly provides mixers, liquid dosing systems, weighing & batching equipment, batch control system, etc. APEC has a wide range of sales network, it imports its machines to over 35 countries.
Key Products
APEC Horizontal Ribbon Mixer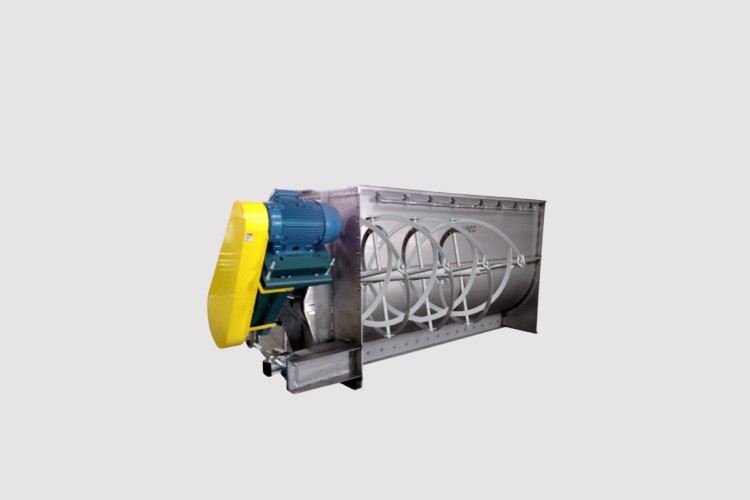 The APEC horizontal ribbon mixer is designed as a heavy duty construction and is made of high level stainless steel, it has high strength and durability, can largely help with the business of industries.
The APEC horizontal ribbon mixer can provide a complete and gentle blending to material, it is dependable and is highly recognized by customers.
APEC can customize your own equipment for you, which can totally meet your manufacturing demands, this is a important advantage of this company.
Schenck Process Background: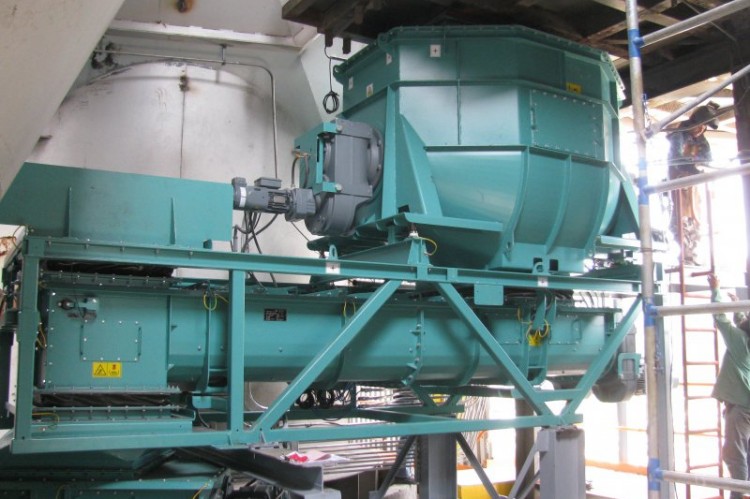 Schenck Process can be your faithful cooperation partner, it is a professional processing machine manufacturer and provider which has a 140 years' history. This company possesses comprehensive processing technologies such as mixing, grinding, weighing, sifting, feeding, etc.Because of its abundant experience and advanced technologies, the company is able to provide excellent processing equipment for industries.
Key Products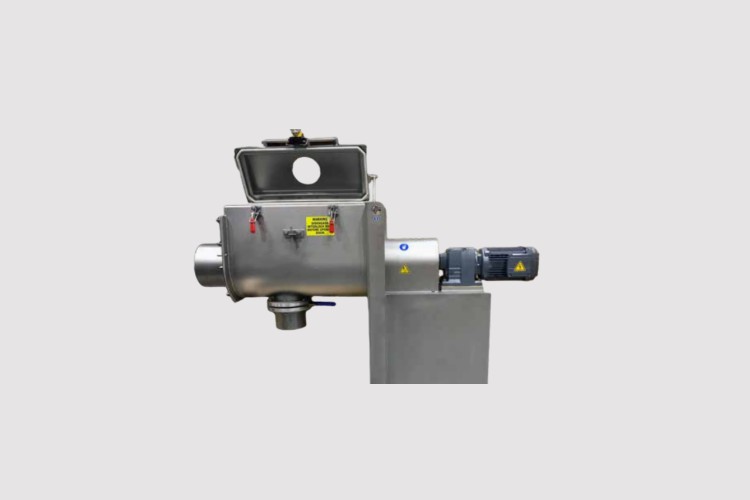 The garden ribbon mixer of Schenck Process can mix and discharge material quickly and totally, besides, during the working process, the machines will cause low energy, which can guarantee a gentle mix.
The garden ribbon mixer of Schenck Process has strong tolerance, it can handle highly abrasive materials, thus it is suitable for industries which has special mixing demands.

Schenck Process's ribbon mixer has some customizable options such as high-shear choppers, intensifiers, cantilever shaft option for hygiene, variety of discharge valves, etc.
Lark Engineering Background:
Lark Engineering entered the processing machine market in the year 1994, although it has a low origin, it has developed to a leading manufacturer now. This company has two patents of hammer mill and mixer, and it designs and produced various mixers which include ribbon mixer.The business of Lark Engineering spreads domestic abroad markets, it possesses over 3,000 customers who are satisfied with this company's products.
Key Products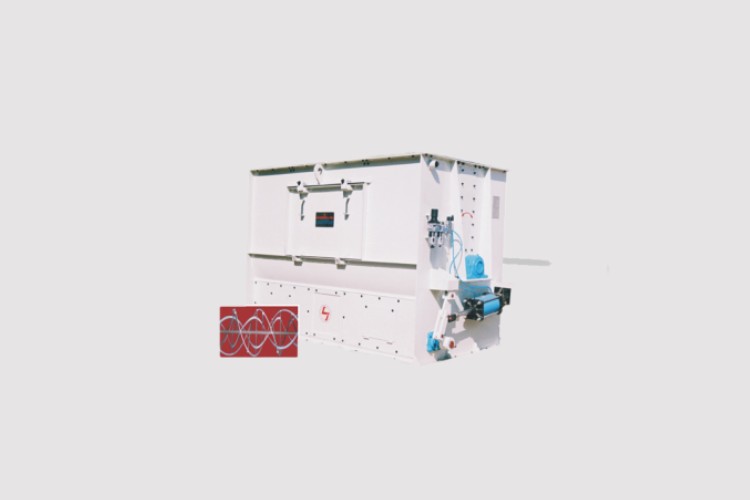 The double ribbon mixer of Lark engineering can evenly mix mateiral and provide very fast discharge of material because of its full width discharge bottom and ribbon helix.
Lark Engineering has a patent design and adopts it to its ribbon mixer, the outer and inner ribbons are having variables cross section area that is wider, as a result, the mixing efficiency is improved.
Lark Engineering's ribbon mixer has reliable performance, it is easy to operate, clean and maintain, also, it has high safety coefficient.
Conclusion
Overall, the above top 10 global ribbon mixer manufacturers all have their own features and advantages, and the ribbon mixers which they provide will be different in some aspects. After reading this blog, do you have a certain choice now? Or you still hesitate between several of these manufacturers? If you have some problems in making decision, you can contact us for help.
Don't forget to share this post!
Ribbon Mixer Related Products
Ribbon Mixer Related Videos
CONTACT US
Tell us your raw material and project budget to get quotations within 24 hours.
WhatsApp Us: +86 189 7157 0951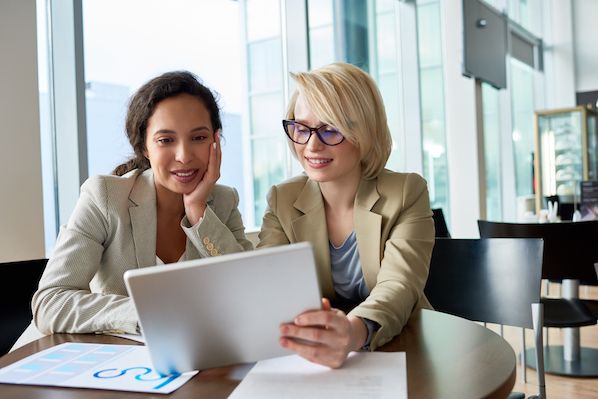 Want the best price & newest pharmaceutical machinery buying guide,tips and trends sent straightly to your box?Sign up for Aipak's monthly newsletter,we're free for your consultation and Offer you the most suitable solutions!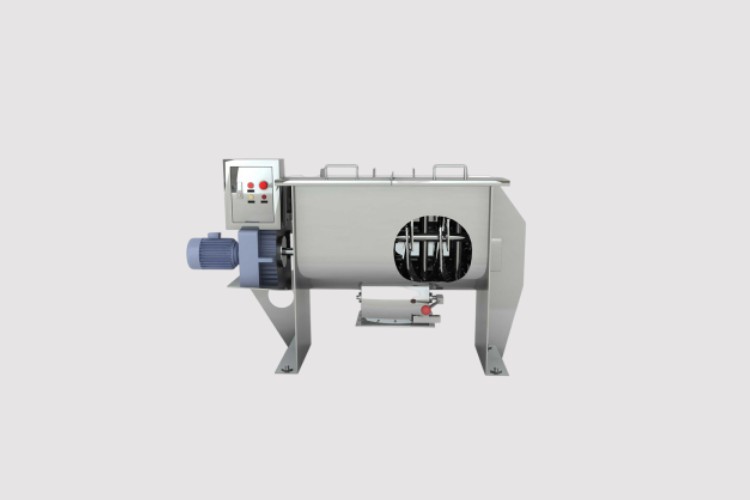 Tell us what you want to fill or your budget,we'll reply you ASAP within 24 hours