Top 10 Global Ribbon Blender Manufacturer:The Complete Guide In 2023
Are you familiar with ribbon blender? This is a special type of mixing equipment which is equipped with central shaft and inner & outer helical ribbons, it can help you mix your material effectively and efficiently. As a matter of fact, ribbon blenders are quite popular in various industries such as food processing industry and pharmaceutical industry.
There are many different models of ribbon blenders on the market, they are supplied by different manufacturers, to choose the best ribbon blender, you should find a reliable manufacturer at first. In this blog, you will learn the top 10 global ribbon blender manufacturers, it is helpful for you to make a specific decision.
Rank

Manufacturer

Headquarter

1

Ross

USA

2

Munson Machinery

USA

3

A

mixon

Germany

4

AIPAK

China

5

CMT

USA

6

EIRICH

USA

7

Lee Industries

USA

8
Morton

UK

9

AIM Blending

USA

10

Indpro

India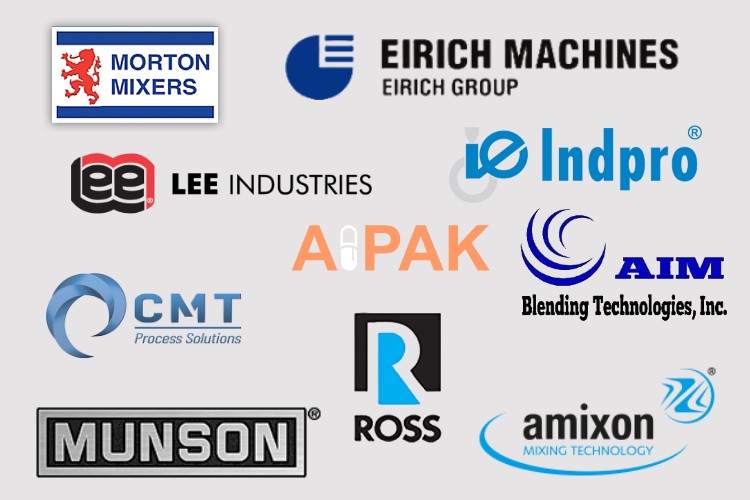 Ross Background: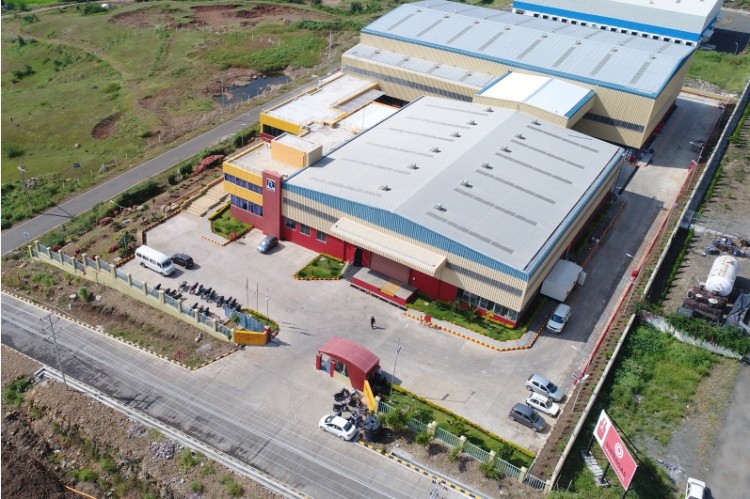 The history of Ross can date back to 1842, the company is specialized in manufacturing processing machines such as mixing, blending and drying equipment. The company has strong strength to design high level mixers and blenders which are widely used in all kinds of industries.Ross is a large scale company which possesses 5 factories and a research and development center which are located in the USA.
Key Products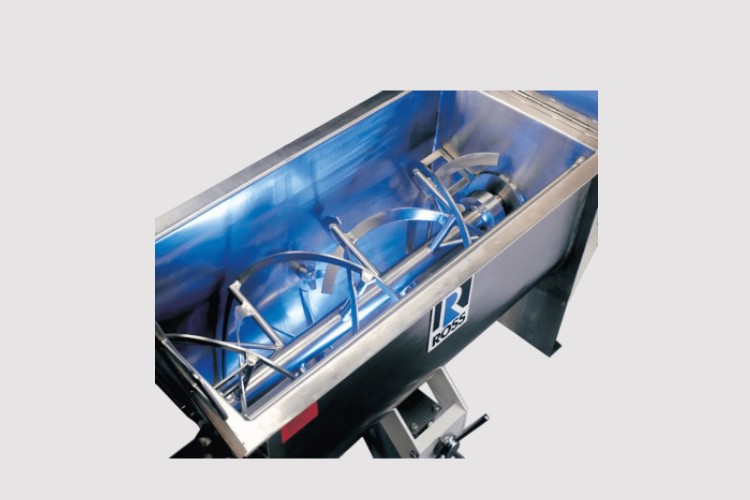 Ross ribbon blender is equipped with OSHA-compliant safety shaft guard and gear motor, which make it safe and easy to operate.
The ribbon blender of Ross is customizable, if your industry has high requirement for durability of machine, you can ask to use special material that include Hastelloy C-276 to manufacture your machine.
Established in 1842, Ross has accumulated much experience in material mixing filed, it possesses many advanced technologies and applies them into the machines.
Munson Background: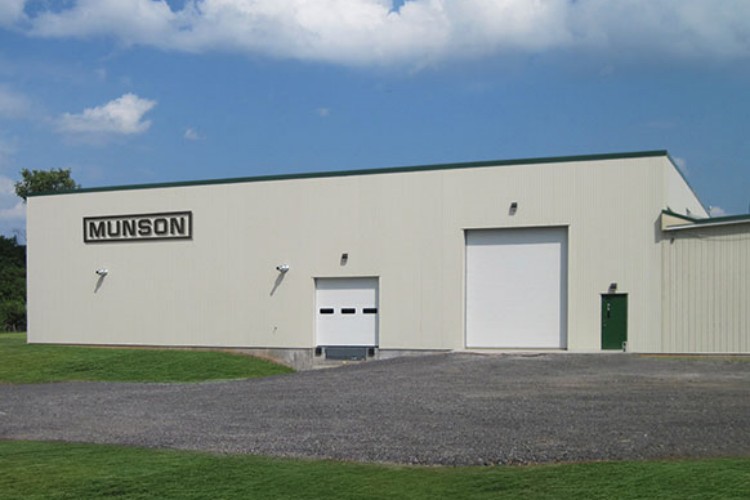 Munson Machinery was founded in 1823, it is a professional manufacturer which provides all kinds of mixing equipment such as ribbon blenders, cone blenders, fluidized bed mixers, rotary mini mixers, continuous mixers, etc.This company insists on providing high grade products and service, this is the reason why it has been developed stable these years.
Key Products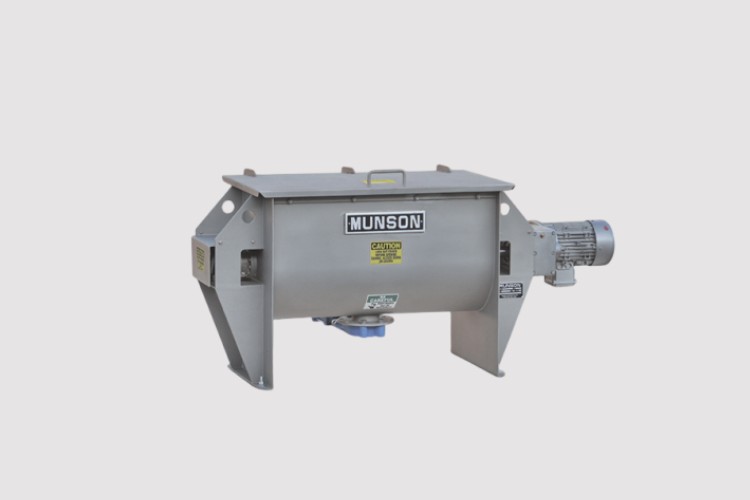 Munson ribbon blenders are made of hard and durable materials such as carbon steel, #304/304L and #316/316L stainless steel and abrasion-resistant steel.

Munson ribbon blender has a large production volume which occupy the 70% to 80& of its whole volume, therefore, it is suitable for industries which need high production output.
The ribbon blenders of Munson are suitable for a wide range of applications, from lab and family to construction industry, they can handle all kinds of material.
Amixon Background: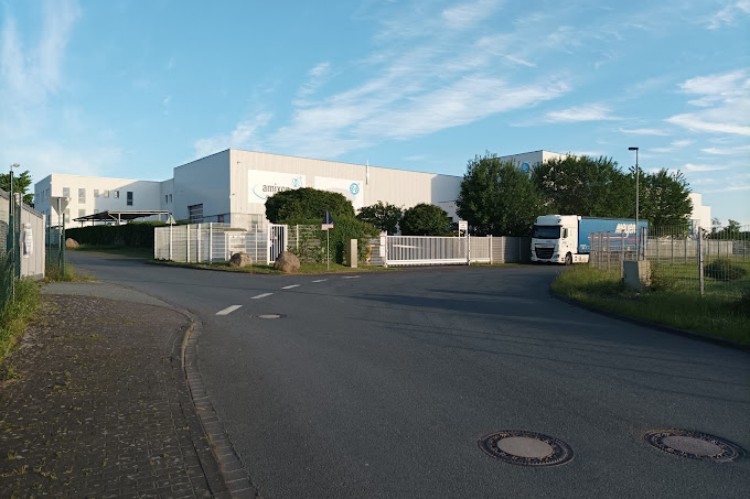 Amixon was established in 1983, it has devoted itself to design and manufacture processing machines which are used to handle dry material. This company applies advanced and innovated technologies into its processing machines to let them meet the changing market demands. The most famous product of Amixon is ribbon blender.
Key Products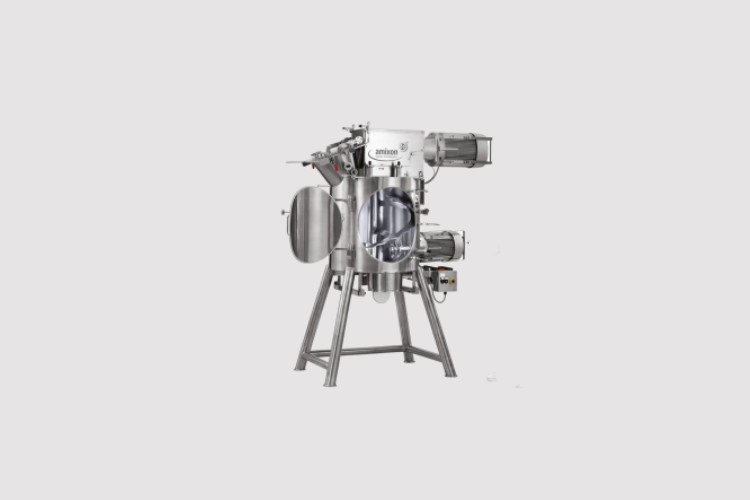 The vertical ribbon blender of Amixon conforms to the FDA and 3-A Sanitary Standards, the mixing process will be hygiene, which can guarantee the quality of mixed material.
Amixon's ribbon blender is versatile, it can be used to mix both dry powder and wet liquid products, thus it has a wide range of applications.
Amixon researches and develops new technologies constantly, it insists on innovation, you can always get surprise from this company.
Aipak  Background:
AIPAK is a leading manufacturer and supplier of pharmaceutical and packaging machine, besides, the company provides effective pharmaceutical & packaging solutions for customers.AIPAK purses excellence, it has strict testing system which can guarantee the machines which it supplies are high quality.
It provides a wide range of pharmaceutical and processing equipment such as ribbon blender, tablet press machine, tablet coating machine, granulator machine, fluid bed dryer,suppository filling machine, etc, these machines are popular in a variety of industries.
Key Products
WLDH- Horizontal Ribbon Blender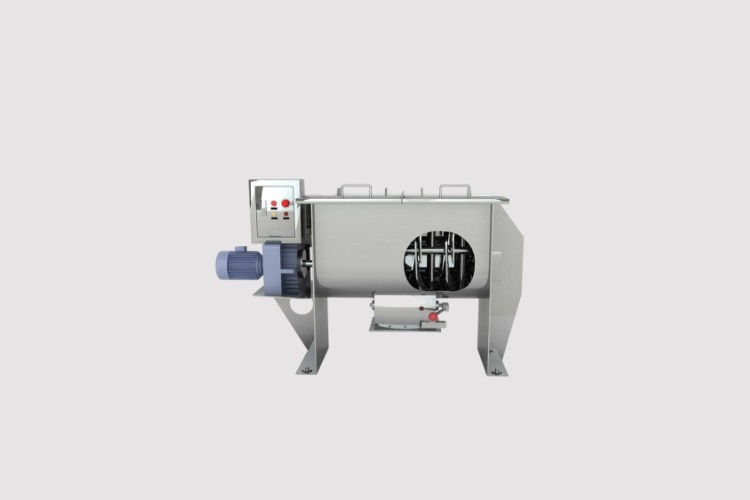 The WLDH horizontal ribbon blender of AIPAK has high speed and strong power so that it is quite suitable for all kinds of industrial applications.
AIPAK's ribbon blender can be used to mix both powder material and fluidity material, it can mix a large amount of material in a short time.
The ribbon blender which is provided by AIPAK has stable performance, it can realize a good circulation of material.
CMT Background:
CMT has been specialized in designing and manufacturing material handling machines for more than 42 years, it aims to meet all demands of customers in this filed. The company provides all kinds of processing machines such as bag handling machines, dust collection machines, feeding systems, mixing systems, storage systems, etc.
Key Products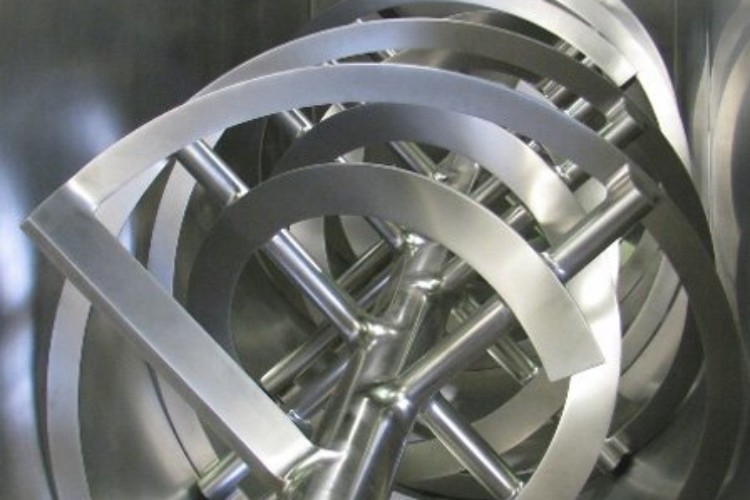 The ribbon blender of CMT is very suitable for mixing material which has low density and high mobility, and it can provide high efficient mixing.

The ribbon blender of CMT takes features of close tolerances, solid shafts, and all-welded construction.
CMT does not only provide material handling machines, it also provide all kinds of machine components, which will be more convenient for customers.
EIRICH Background: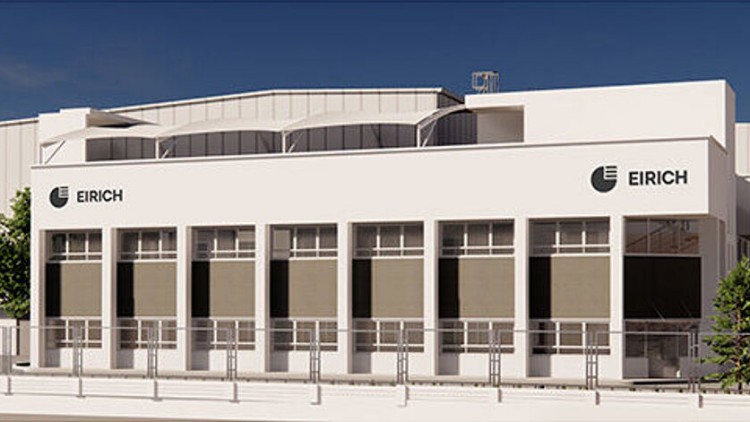 EIRICH was founded in 1863, it is a company which manufactures and supplies mixing machines, granulator machines, drying machines and grinding machines. This company is a family owned company at the beginning, but now it is a large scale company which possesses 15 locations around the world.
Key products
EIRICH Ribbon Blender
Paddle Ribbon Blender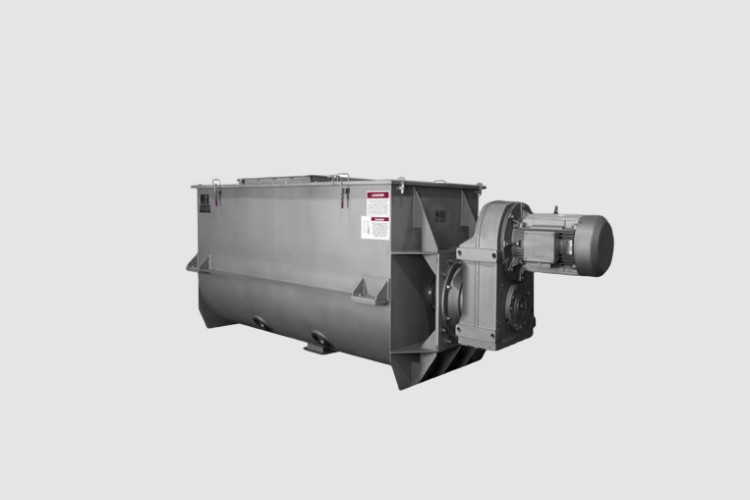 The ribbon blenders of EIRICH can be used for all kinds of difficult applications, at the same time, it can guarantee the mixing process is fast and even.

EIRICH possesses deep knowledge and abundant experience of mixing technologies, this is the reason why it is able to provide customized and effective mixing solutions.
The ribbon blenders of EIRICH adopt typical U-shaped shell and full open type top, which make these machines be convenient to clean.
Lee Industries Background:
Established in 1924, Lee Industries takes providing durable and high quality processing machines and service for customers as its mission. Lee Industries provides world class processing machines such as ribbon blenders, inclined agitator, high shear batch mixer, vacuum pumps, etc. This company serves for many main industries and has a good reputation among industries.
Key Products
Lee Industries Horizontal Ribbon Blender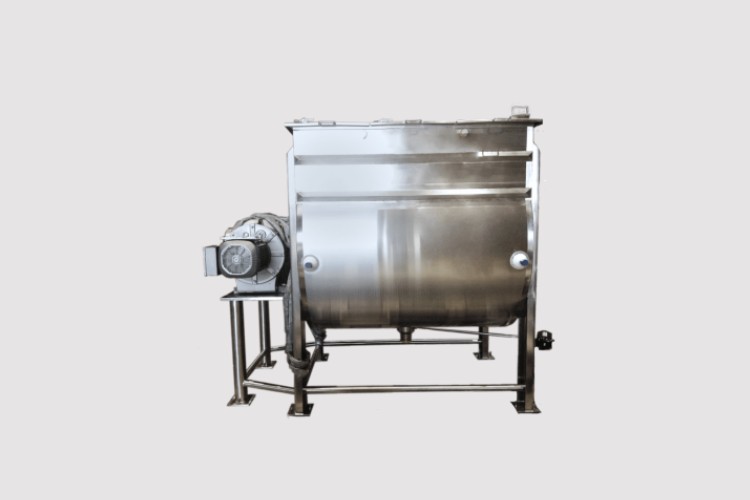 The Lee Industries' ribbon blender has large capacity which is up to 5,000 gallons, it is suitable for industries which have high requirement for production output.
The ribbon blender of Lee Industries has optional agitator styles, such as single or double ribbons, and the agitators can be chosen to play a role in lifting, folding or cross-blending.
All the components of Lee Industries' ribbon blender are world class, they consist of this machine and make it has perfect performance.
Morton Background:
Morton Mixers&Blenders was established in 1859, it is a professional manufacturer of industrial mixers and blenders, it possesses advanced mixing and blending technologies. The company does not only provide high grade mixers and blenders, it also provide customization service for customers, to meet customers' demands in the largest level.
Key Products
Morton Mini Ribbon Blender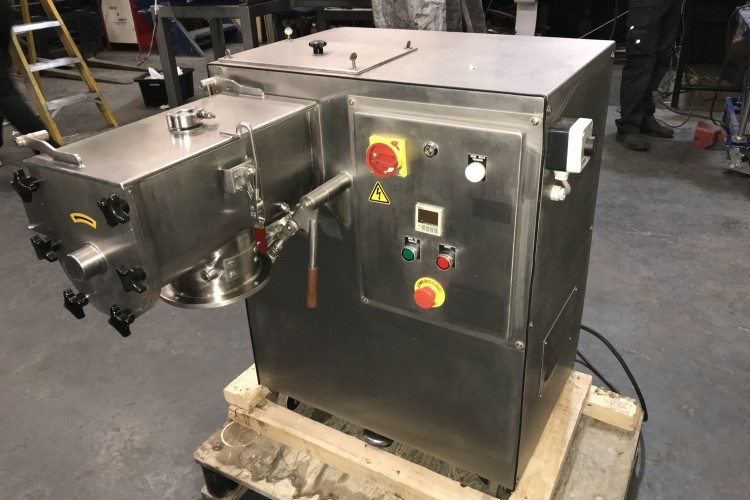 Morton mini ribbon blender provides a quick and efficient triple mixing action, it has a mature construction which let it has stable performance.
The design of Morton mini ribbon blender can combine the requirements of customers, you can add other functions such as vacuum, filling and discharging to your ribbon blender.
Morton mini ribbon blender is suitable for a wide range of industries cause it has a wide range of available size which is from 8 litres to 30,000 litres.
AIM Blending Background:
AIM Blending is a leading processing solutions provider and processing machine manufacturer which has been founded for over 30 years. This company supplies a variety of blenders such as ribbon blenders, fluidizer blenders, paddle blenders and dual shaft blenders, which have world class quality.
Key Products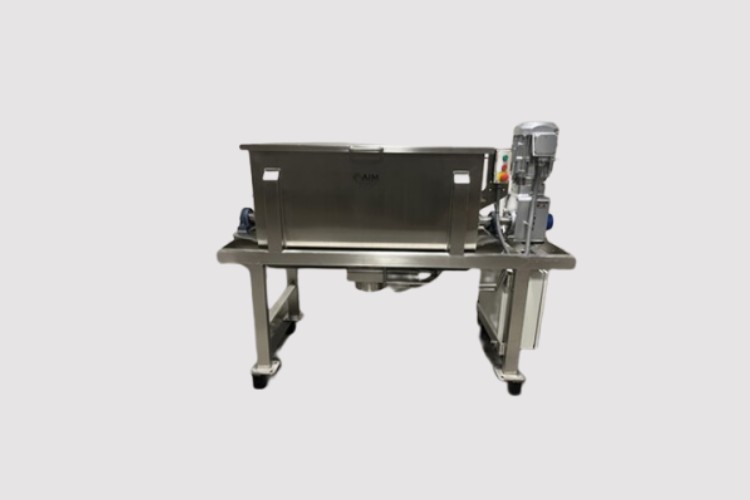 The ribbon blender of AIM Blending has sanitary construction, and it is made of high level stainless steel, which can ensure the machine is hard and durable.
The construction and size of AIM's ribbon blenders can be customized according to customers'requirements.
The horsepower of AIM's ribbon blender can up to 150 HP, and this machine can contain 500 cubic feet material, it can blend material in a ultra fast speed.
Indpro Background: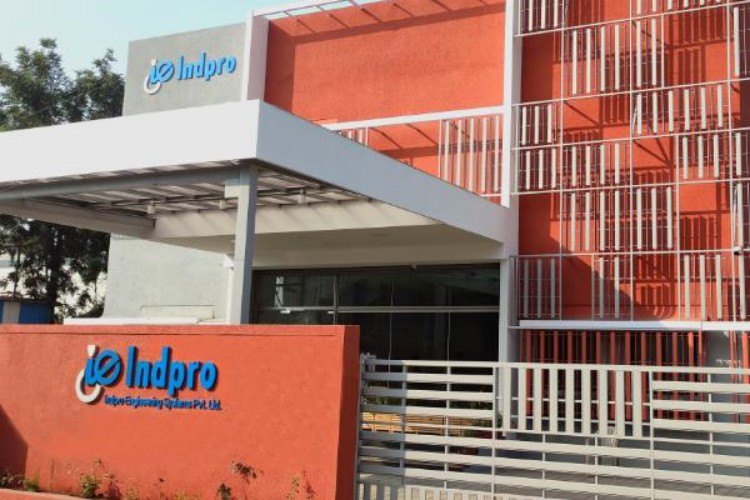 Lark Engineering entered the processing machine market in the year 1994, although it has a low origin, it has developed to a leading manufacturer now. This company has two patents of hammer mill and mixer, and it designs and produced various mixers which include ribbon mixer.The business of Lark Engineering spreads domestic abroad markets, it possesses over 3,000 customers who are satisfied with this company's products.
Key Products
Indpro Horizontal Ribbon Blender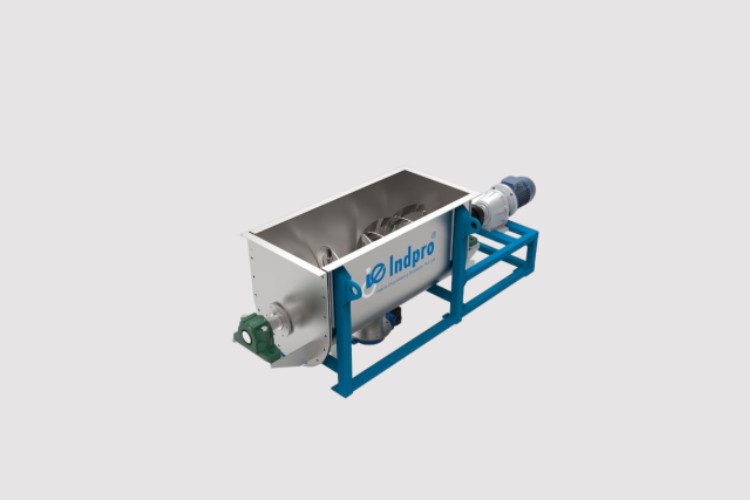 The Indpro's ribbon blenders takes advantages of high speed, high efficient, versatile, stable performance, easy to operate, etc. These machines are highly recognized by customers.
The size of Indpro's ribbon blenders are different, the machine size is in the range from 100 to 5000 liters, to adapt to different industries.
The ribbon blender of Indpro has a proven agitator construction, the machine can provide a triple mixing action to the raw material, and the blending processing is quite fast.

Conclusion
The top 10 global ribbon blender manufacturers all have their merits, and each of them can provide you with high level ribbon blender. After reading this blog, can you make a certain choice now? Which ribbon blender manufacturer do you think is the best one? If you can not make a choice, you can contact us to ask for some advice.
Don't forget to share this post!
Ribbon Blender Related Products
Ribbon Blender Related Videos
CONTACT US
Tell us your raw material and project budget to get quotations within 24 hours.
WhatsApp Us: +86 189 7157 0951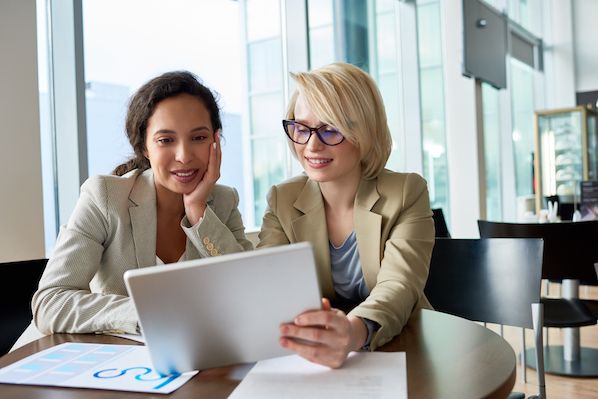 Want the best price & newest pharmaceutical machinery buying guide,tips and trends sent straightly to your box?Sign up for Aipak's monthly newsletter,we're free for your consultation and Offer you the most suitable solutions!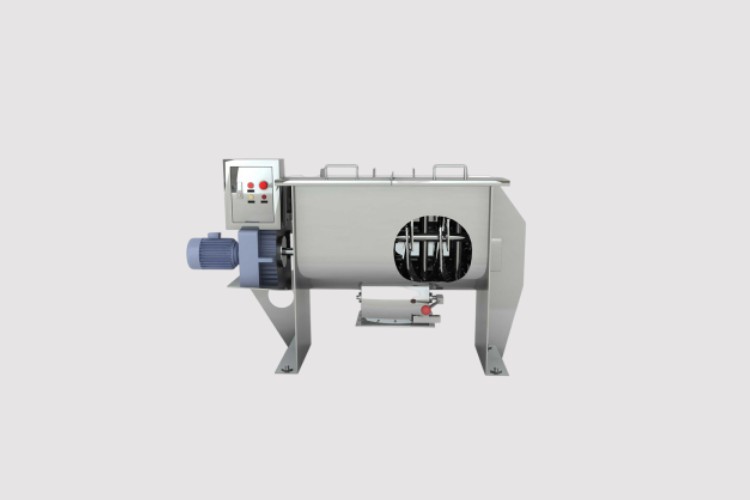 Tell us what you want to fill or your budget,we'll reply you ASAP within 24 hours