Automatic Rotary Packing Machine
Fast Packaging speed
Stable Performance
Waterproof Flush Design
Aipak Rotary Packing Machine
Aipak Automatic rotary packing machine adopts precision indexing device and PLC to control each action and working station to make sure the machine operates easily and does accurately. The speed of this rotary packing machine is adjusted by frequency conversion with the range, and the actual speed depends on type of products and pouch.The system shows 1.no bag feeding, no filling and no sealing. 2.no bag opening/opening error, no filling and no sealing 3.no filling, no sealing.All Aipak Rotary Packing Machine is suitable for food chemical, pharmaceutical to automatic pack granules like sweets, beans, peanuts, seeds, grain, biscuits, nuts, tea, dumplings, gourmet, coffee, sugar, fastener and so on.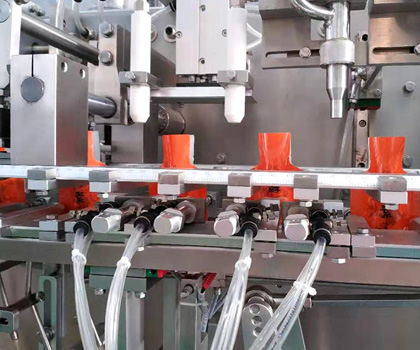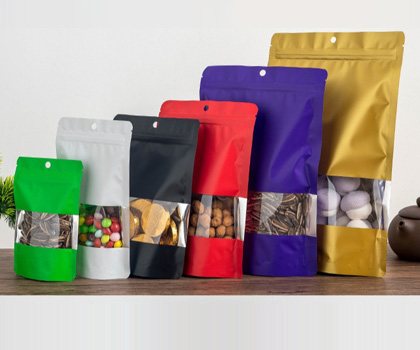 Aipak Rotary Packing Machines
Aipak Fully automatic rotary bag vacuum packing machine can use a manipulator to automatically take out the vacuum packaging bag, automatically open it, automatically print the production date and batch number, automatically load materials, and automatically vacuum packaging. It completely realizes unmanned operation and truly realizes automatic packaging.
Fast Packaging Speed
Stable Performance
Convenient Simple Operation
Aipak Automatic vacuum rotary packing machine for pickles is suitable or vacuum packing of various irregular materials, bean products and pickles, such as bulk dried beans, shredded mustard, sliced mustard, sauerkraut, sour beans, dried tea, large dried beans, fried chicken, spicy chicken, marinated eggs, three section wings, etc.
Low Nosie
Good Quality
Fast Packing
Aipak Automatic food vacuum rotary packing machine is available with various weighing and feeding systems,widely used for automatic packaging of small fish,pickles,nuts,spicy puffing, marinated products,soy products,fish products,meat products and other materials.
Machine Integration
Convenient Simple Operation
Good Quality
Aipak Mulyihead weighter rotary packing machine consists to the bag automatic packaging machines,intelligent combination weighter,bucket elevator,working platforms,support form,mainly applicable to a variety of granular,bar/irregular lump materials,such as puffed food,snack food,raisins,red dates,melon seeds,almonds,pine nuts,candy,jelly,frozen food,pet food and other materials aoto complete feeding,take the bag,play yards,open the bag,quantitative,filling,sealing,output of finished packaging.
Easy Operation
Automatic Control
Wide Range of Packing
Aipak Liquid pouch packing machine is equipped with pistion filler as the dosing system, it is widely applicated to packing liquid and paste, such as detergent, softener, shampoo, shower gel, milk, water, juice, soybean sauce, oil, ketchup, mayonnaise and so on.
Fast Packaging Speed
Stable Performance
Convenient Simple Operation
Aipak Rotary packing machine is matched with different measuring instruments (such as Multihead weigher, volumetric piston filler, Auger fillers, etc.), it is suitable for automatic packaging of materials such as granules, powder, liquid and sauce.
Machine Integration
Convenient Simple Operation
Good Quality
Rotary Packing Machines Working Process
BAG SAMPLES
Customize Be Perfect Packing Solution
Rotary Packing Machine Videos
Rotary Packing Machine :The Complete Buying Guide In 2022
You might have seen Rotary Packing machine packed many different food, liquid product and other related products. Such an amazing packing is only possible with the usage of a Rotary Packing Machine.
This machine is not only useful in pharmaceutical industry it is also useful in other businesses. If you are those business you definitely need to have rotary packing machine.
As you are on the right page to get more details about rotary packing machine. This guide will be explaining all the details you need to know about Rotary Packing Machine.
Add a header to begin generating the table of contents
Q1. What Is Rotary Packaging Machine?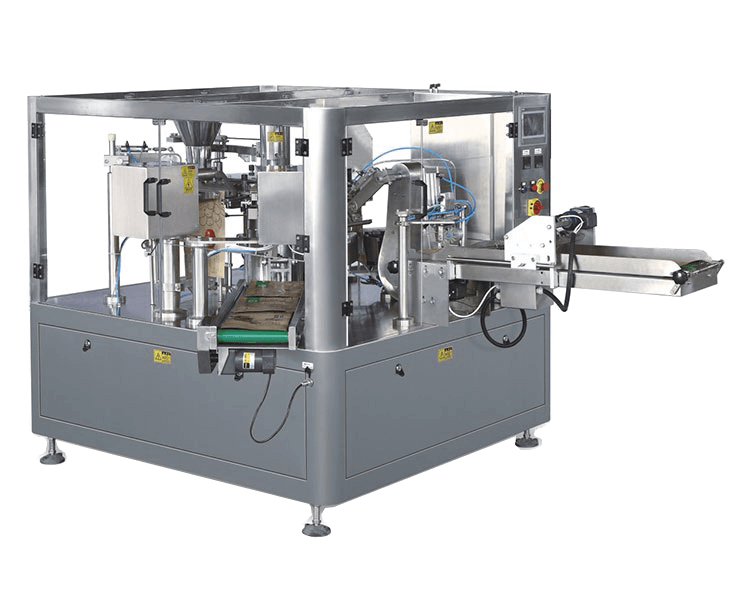 Aipak Rotary Packing Machine
Before moving forward into complete details, first, begin with a brief description of this machine.
Rotary Packaging Machines are the type of packaging machines that follows a circular motion or pattern. They are known as heat sealers for packaging. Such machines always make your production easier and faster. It helps in the filling and sealing of different products in different containers. Thus, packaging solid, granules, and liquids finished products in bottles, sachets, or pouches.
Rotary packaging machines come with 25, 50, 100, or more filling heads. They work at fast speeds to meet your production line requirements. You can fill a more significant number of containers per minute with its unmatched speed. Their capacity is much larger than average in-line filling machines. That is why big companies like Coca-Cola opt for rotary machines.
Unlike the in-line filling machine, the rotary machine for filling containers has a rotating platform through a filling zone. Here, the starting point of the process is just next to the final stage because of the circular track. The products go through all the steps of packaging such as fabrication, cleaning, filling, sealing, combining, labeling, overwrapping, palletizing in a circular motion.
They are highly efficient for thriving industries. Most rotary packaging machines are helpful in the medical, food & beverages, and chemical industries.
Q2. Where Is Rotary Packing Machine Used For?
The use of rotary packing machines depends on the nature of your product. It is used almost in every industry where high speed is the priority. They are becoming a popular choice since they occupy less floor space in industries.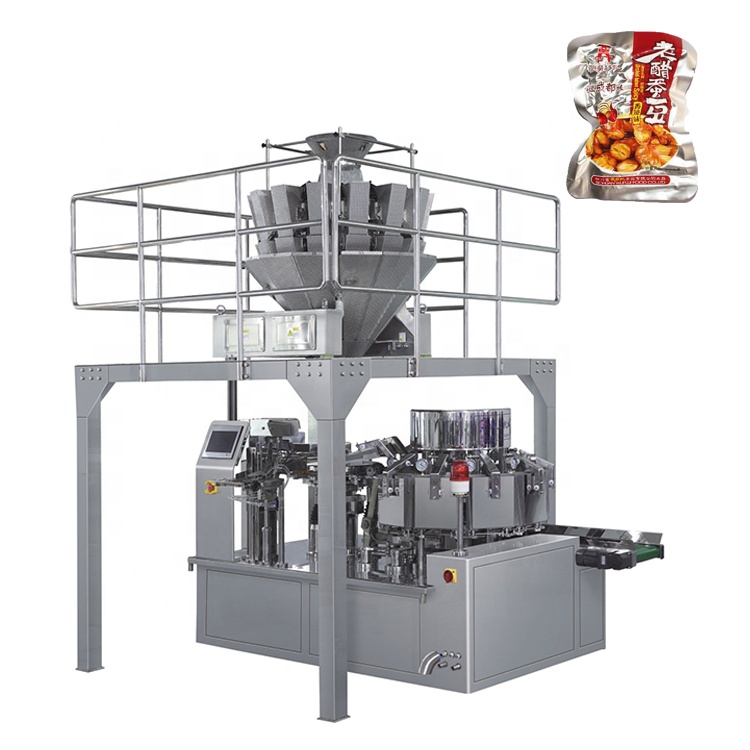 Products that Package by Packaging Machine
They are best suitable for following large scale businesses:
Food Industry
Brewing industry
Pharmaceutical industry
Cement industry/plant
Oil and beverages industry
Cosmetics Industry
Textile Industry
And many other industries as well, but do you know why they are used for? Here is the answer.
1. For Precise Packing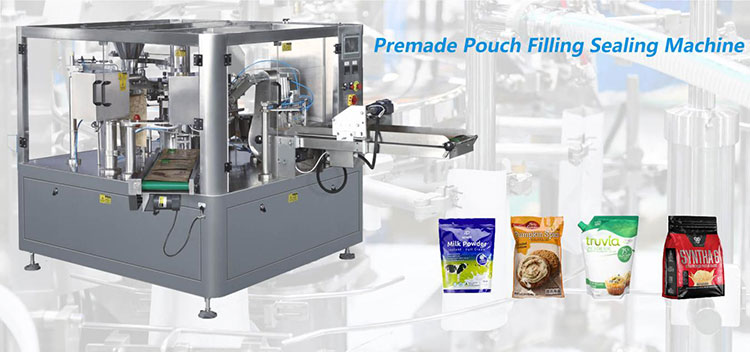 Products that package by Packaging Machine-Photo Credit: toppackchine
Many brewing and medical industries make use of rotary-designed machines for precise packing. Because of their optimal performance, they package the product in the correct quantity. They can handle high and low viscous products with care. Hence, useful in pharmaceutical industries since the nature of tablets and drugs with different container materials are necessary to consider.
2. For Sealing of Packaging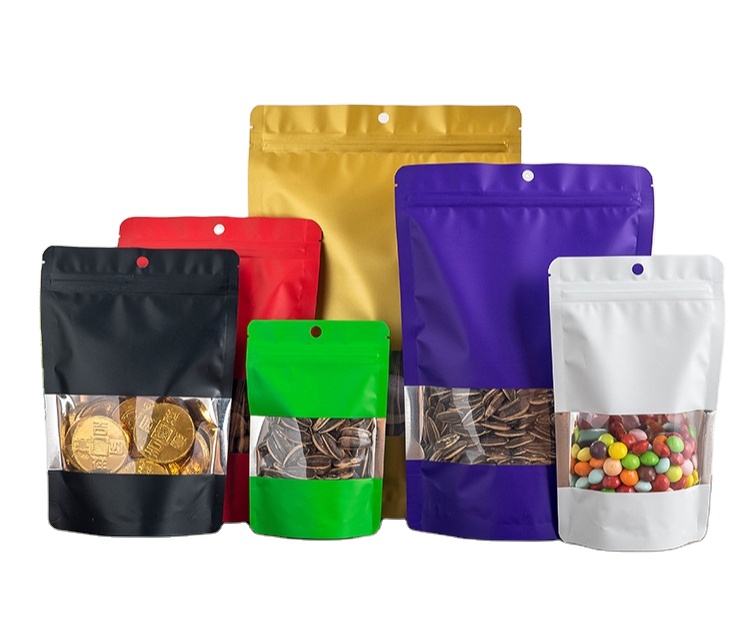 Prefabricated Bags
In the food, drug, and pharmaceutical industries, sealing packaging is crucial. Proper equipment helps in attaining consistent seals. Airtight packaging by vacuum method can extend the shelf life of perishable foods and protect them from germs. Automatic rotary machines find their applications in sealing plastic LDPE, HDPE, PP, etc., inserts to the containers. They ensure tight capping along with labeling features. Many packages also include heat seals to meet the safety and verification protocols.
3. For Leak Proof Packaging
Rotary machines provide perfect solutions for a leak or pilfer-proof filling, especially for liquid products. They package edible oils, petroleum, drugs, adhesives, and cleaning detergents, ensuring no leakage.
4. For Different Materials
Rotary packing machines are ideal for packaging both edible or non-edible and liquid or solid products. Vacuum rotary machines can package different types of drinks, powders, and solid materials. They are also widely used for processed food consumer packing.
Not only different products, but they also handle containers of various shapes and sizes. Rotary filling machines are useful for a flat pouches, stand-up pouches, and laminate packages.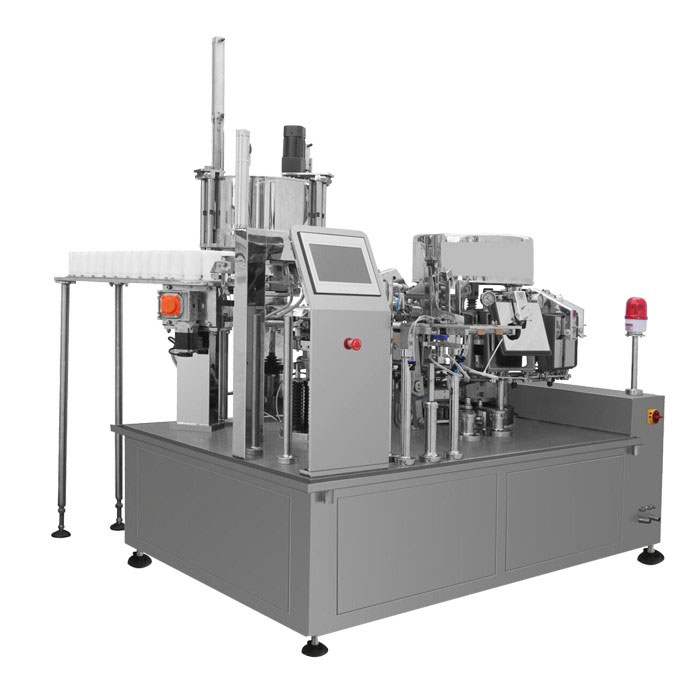 Q3. What Are The Benefits Of a Rotary Packing Machine?
Rotary packing machines are growing in popularity since they have so many uses and advantages. Some of the potential benefits are given below.
1. Easy Operation
Most rotary machines are easy to run. They have automatic operational settings such as a touch screen panel that make it much easier for them. It is the main reason that these machines have replaced manual packaging. If you are inexperienced, you can still use them without much training. Just understand the timings and amounts of materials to complete one cycle.
Turn on the machine and monitor the process only!
2. Customizable & Adjustable
Each rotary packing machine is flexible, convenient, and adjustable in operation. They can pack products of different nature, models, and sizes. You can adjust speed, filling heads, and capacity depending on your needs. The size of the container or bag width can be modified as per will.
There are various types and models of rotary machines, such as manual, semi-automatic, and fully automatic. The level of automation is adjustable too.
3. Offers Versatility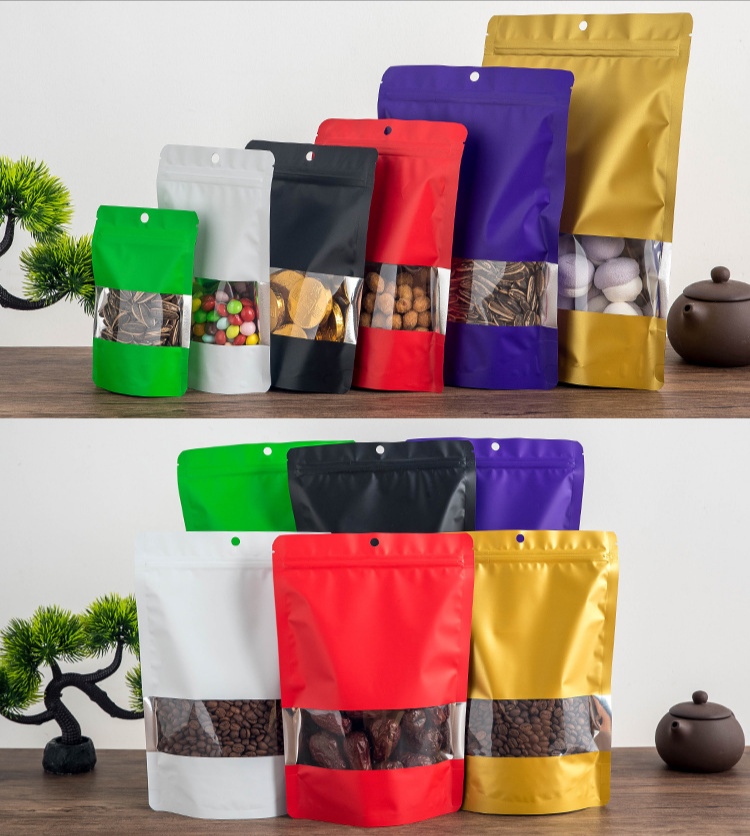 They can pack many products with various specifications such as liquid, solid, granular, paste, strips, and powders. You can use desired materials for packaging like composite films, aluminum foils, plastics, and Glass, etc. Therefore, rotary machines allow you to handle more than one type of material in beautiful packing.
Packaging and sealing should be beautiful and reliable since it is the most important factor in product selling. Prefabricated bags can be selected for rotary machines, which is beneficial in product marketing. Its versatility makes it a popular choice in many industries.
4. Occupies Small Space
The circular style creates a superior ergonomic design best for operators. And, these machines, unlike in-line machines, only occupy a minimal floor space for operation.
Therefore, they are perfect for small businesses or customers with space constraints.
5. Quick Changeover
They offer fast changeover for various bag styles, such as pillow bag, sachet, stick and doy pack pouch, gusseted pouch, 3 or 4 sided seal pouch, stand up and quad seal pouches.
6. Reliable Packing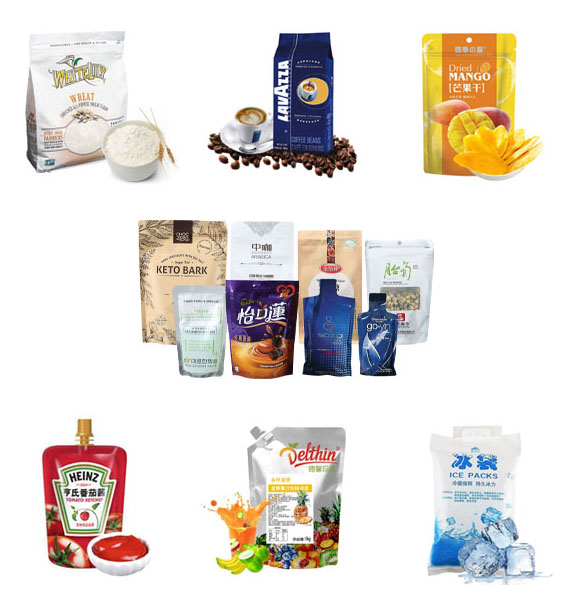 Ergonomic fashion with quality construction makes sure reliable packing. They efficiently open, fill and seal multiple pouches and bags automatically. They work at high speeds with consistent filling in rotary motion. Rotary packing machines are equipped with fully automatic measurement equipment; hence, accurate measurement improves the enterprise's production capacity.
Other Benefits
With easy operation, they are easy to clean also.
They make the best environment for workers because of lower noise.
They are made from a high-quality steel material with a stable frame.
They provide bulk production in a small package.
Rotary machines fulfill GMP and food safety requirements. They also guarantee hygiene in packaging.
The vacuum effect in many rotary machines makes them less prone to leakage and flatulence.
Automatic machines processes, including bag feeding, metering, blanking, heat sealing, and output, are all accomplished on one production line. You don't need inadequate manual labor. Thus, saving labor costs.
Rotary packing machines ensure no uncertainties and troubles. It saves time and also easy to clean.
Q4. Are There Any Drawbacks Of Rotary Packing Machine?
Every machine has its pros and cons, so do rotary packing machines. Although they are preferred over in-line packing machines, yet they have some drawbacks too.
1. Limitations
It's difficult that one machine cannot adopt several weigher and filler units. You have to face difficulty in choosing the right type or choice for your production is. For the packing of granular-type products like dry fruits, rice, beans, etc., a multi-head weigher is the best choice. Whereas for powder-like substances, auger fillers are suitable for packing. Thus, one machine might show limitations, so you have to look for your desired type.
2. Expensive For Small Scale Businesses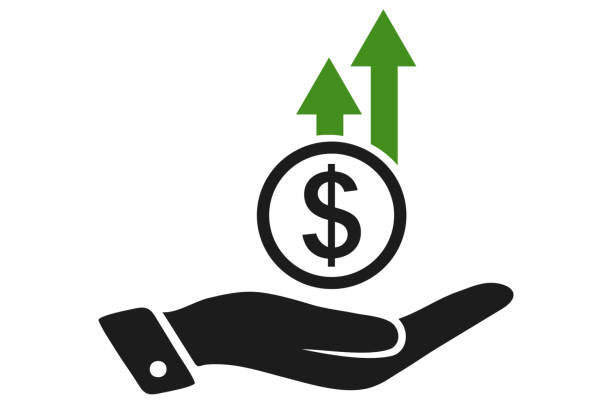 Rotary packing machines are the best options and worth buying for large-scale businesses. However, they are a bit expensive than in-line machines in terms of power consumption and purchase. They are never cheap for small-scale enterprises. The price varies according to various specifications.
Q5. What Materials Can Be Packed With Rotary Packing Machine?
Good packing has been used as a source of marketing. Many industries like to spend money on the best packaging to attract customers. There is a wide range of materials and containers or bottles used for packing the finished product.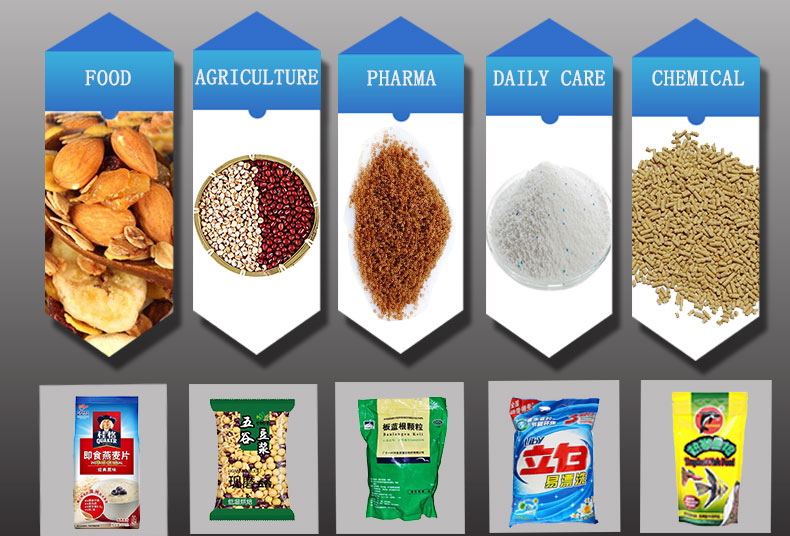 Products Packed by Packaging Machine
Materials of container
You can pack your materials in a paperboard, Glass or jars, metals, rubbers, plastics (HDPE or LDP), fibrous material, films, Foils, and laminates. The choice of suitable materials type depends on the nature of your products, your budget, and machinery.
For instance, paperboard is used for primary as well as secondary packaging of milk and juice cartons, cereal boxes, frozen food boxes, and more. They provide more protection and durability than a standard paper material.
High-density polyethylene (HDPE) are rigid plastics offering amazing moisture resistance. They are used for packaging bottles and jugs containing cooking oil, milk cartons. On the other hand, lower density polyethylene (LDP) is a flexible and stretchable packing for food items, tools, auto parts, etc.
Aluminum cans and bottles are used worldwide. The foil provides protection against moisture and sunlight. Such packaging is used in medical, cosmetic, food, and beverage industries. They are suitable for aerospace cans and effervescent tablets.
Within packaging industries, glass packing is still significant. Many alcoholic or non-alcoholic drinks in the beverage industry and other industries for cosmetics, personal care, and even home décor items are packed through glass packaging.
Materials of product
In addition to the type of packaging, there are a variety of different products packed with rotary packing machines. You can package solid, granular sauces, or any liquid products.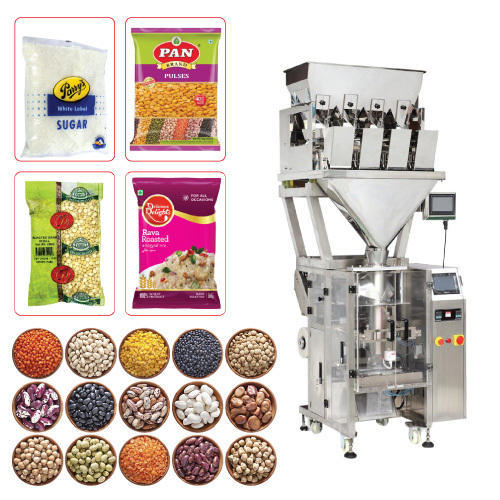 Solid Materials-Photo Credit: sampackindia
These machines are useful in food industries as they can pack the following solid materials; cooked and processed food, candies, brown sugar, nuts, peanuts, beans, cheese, puffed food.
In the cleaning and detergents industries, they are used in the packing of bar soaps and other personal cleaning products.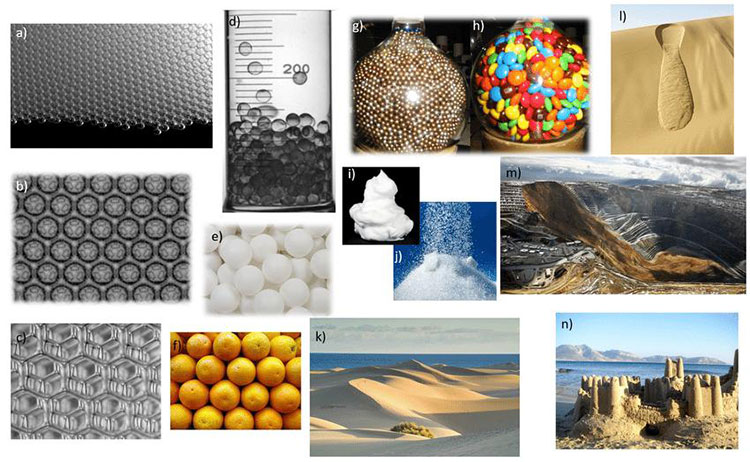 Granular Materials-Photo Credit: researchgate
They can also pack powders into sachets, jars, or pouches. Granular materials include grain, coffee, masala, powder medicines, fertilizers, seeds, raw materials, and flavors.
Liquid Or Saucy Materials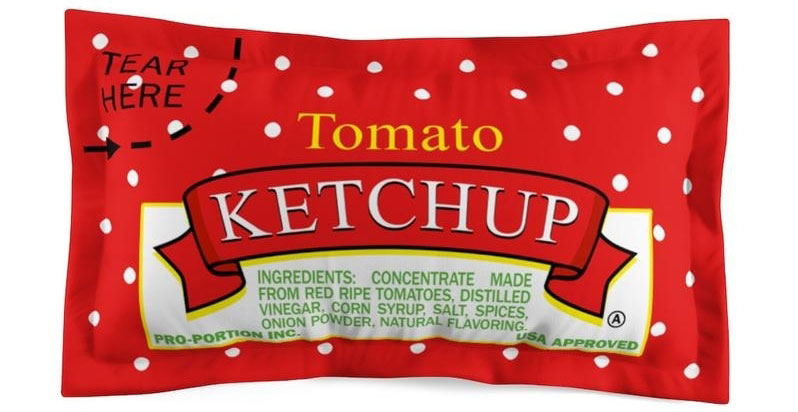 Liquid Materials-Photo Credit: newspatrolling
Rotary machines are best for liquid with any kind of viscosity. It can be foamy, creamy, flowing or non-flowing, reactive or non-reactive. Edible liquids include soy sauce, drinks, milk, vinegar, jam, peanut butter, yogurt, and sauces. Other liquids for cleaning purposes are shampoos, detergents, face wash, lotions, dishwasher gel, and many more.
Q6. What Are The Main Parts Of The Rotary Packing Machine?
Stainless Rotary Packing machines facilitates bag opening, filling, cutting, sealing, date printing, and scrape collection. They consist of standard components like a coding machine, PLC control system, auto temperature controller, vacuum pump, weight measurement scale, rotating conveyor belt, bag opening device, feeding device, dust collecting device, and rotary bin.
Each type has a different design for a specific purpose. For instance, rotary cement packing machines contain the following components;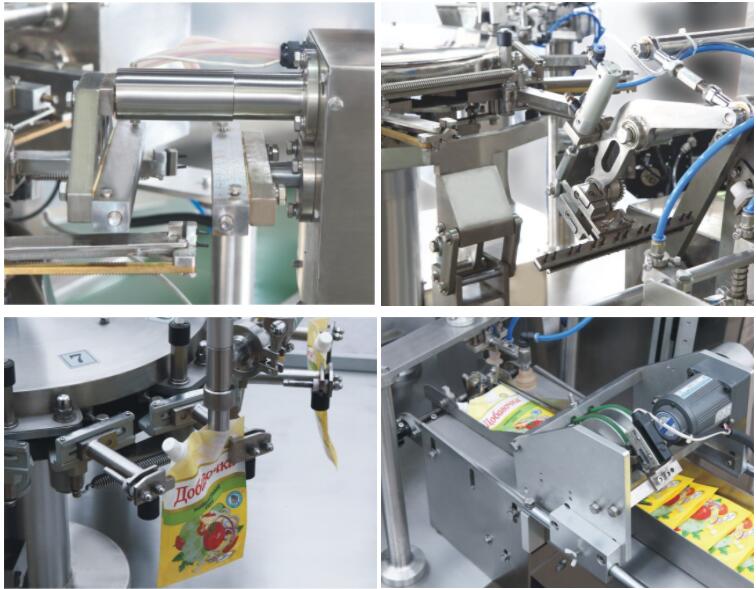 Parts Of Rotatory Packaging Machine
Feeding device which allows passing of powder in the rotary bin
The main transmission device consists of an upper beam, a reducer with a motor hollow spindle, and transmission gear
power supply system
weighing sensor
bag-dropping mechanism
solenoid valve
Dust removal plate.
Other rotary packing machines have the following main parts:
User-friendly operation and fast parameter setting.
High Sensitivity optical electric color mark tracking
PID temperature controller
Driving system
Touch screen panel for adjusting gripper width, etc.
Q7. Is There Is Any Difference Between The Rotary Packing Machine And Other Blister Packing Machine?
Blister packing machines make blister packs with two special designs; rotary and flat plate. The rotary blister packing machines work similarly to other packing machines. Both have similar applications, and they can pack in similar materials. So far, you have learned about rotary packing machines, now get to know about rotary blister packing machines.
Rotary Blister Packing Machines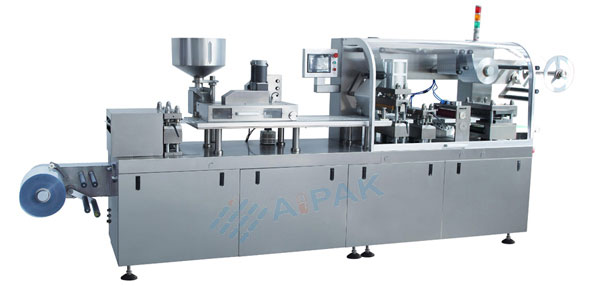 Aipak Blister Packaging Machine
Blister packing machine is the recent highly accurate equipment, especially in the pharmaceutical industries. It is a form of unit-dose packaging in which the blister is filled with the product and then sealed with heat. Blister or cavity is formed either by the thermoforming or cold forming process. Such machines are commonly useful for packing capsules, syringes, injections, and honey pills. Even in the food industries, they are useful for candy and chocolate packing. Apart from edible items, this technology is used to package toys, electronics spare parts, households, personal care items, and drugstores. It can pack free-floating powder and granules within a mass range of 2-100 grams.
Blisters are formed through a form-fill-seal method. It is done for special applications. However, ordinary rotary packing machines do not have this feature, but you can choose rotary blister packing machines for making cavities. There is a little bit of difference in their structure; however, the working principle is almost the same. Both machines are useful for primary and secondary packing. And, both of them provide barrier protection to meet the shelf-life requirements of the product.
Q8. How Many Types of Rotary Packing Machine There?
Rotary packing machines are of various types depending on the requirement. There are powder, granular and liquid rotary packing machines. It also features single, double, or multiple in-feed heads. The number of stations may differ from one type to other considering their packaging speed, physical properties, sealing method, and production cost. The common designs range from 6-10 stations; however, the eight-station rotary machines are common. A number of modifications can be done to ensure proper packing. Rotary packing machines also vary based on different measuring instruments such as multi-head weigher, volumetric piston filler, auger fillers, etc.
Based on the Automation level
Just like other machines, rotary packing machines also have different automation levels. Semi-automatic rotary machines work faster than manual packing. This partial manual packing is appropriate for small and medium–scale businesses. A little human labor is required. On the other hand, fully automated packing machines replace the need for human labor. They work at higher speeds and more accurately than others. They are worth buying but costly products.
Based on Applications
As stated before, the different packing machines are beneficial for different purposes. For example, rotary tablet strips and blister packing machines are mainly used in medical industries. And, rotary cement machines are used in cement packaging industries.
1. Multi-Head Rotary Packing Machine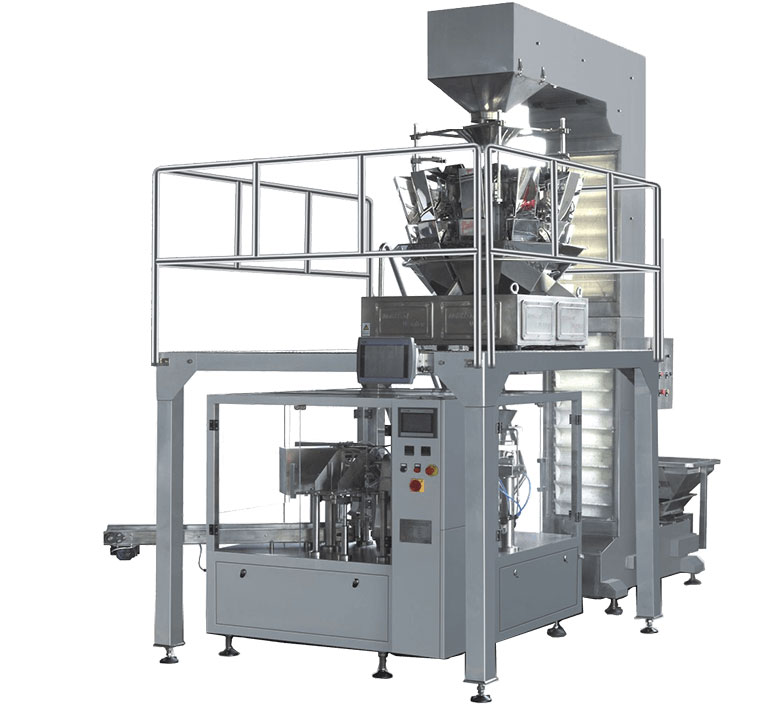 Aipak Multi-Head Rotary Packaging Machine
This machine has been produced widely for weighing filling strips and flake-type products like snack food, frozen food, puff food, etc. The dosing system of multi-head weigher includes Z conveyor, multi-head weigher, and working platform. During operation, the material is fed onto the top of the multi-head. The computer of the weigher tells the weight of the material inside the hopper. Such machines can help in filling bags, mix-weighing, and distributing into trays. This machine avoids wasting materials by applying a "no fill, no seal" mechanism.
Moreover, it stops at abnormal air pressure for safety. It can handle sticky products, which are usually hard to pack. Fresh meat, cheese, and fish, whether saucy or not, can move along conveyor belts. Granules and powders such as coffee, rice, nuts, and pet food can be packed. These machines, often paired with baggers, can package fragile products like hand-made chocolates. They can pack a premade bag, stand-up zipper pouch, etc.
2. Vacuum Rotary Packing Machine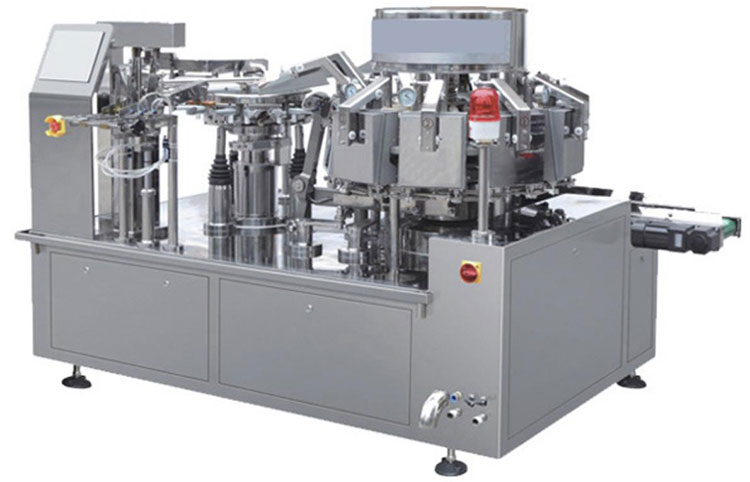 Aipak Vacuum Rotatory Packaging Machine
They are the best type for packaging both solid, liquid, and even solid material mixed with liquid. An ideal vacuum packing machine makes low noise and has automatic control. It gives the best quality environment for storage. The original form of material is not changed during air discharge. Perishable food items are vacuum-sealed by this machine. The airtight packaging protects the food from bacteria and extends shelf life. Other goods like electronic components are also stay protected from any exposure to water. The fast process saves your time. The clean seal guarantees good vacuum packaging. Such machines are also useful for a flat pouches, stand-up pouches, laminated packing, and gusseted bags.
3. Rotary Tablet Strip Packing Machines
These machines allow you to pack sealable heat material in a strip. Two rotary sealing rollers seal the products inside the cavity/pockets via two moving films. It prolongs their shelf life. The continued strip passes through the vertical and horizontal cutter to give desired sizes. They are suitable for heat-sealable foils and different products like a pallet, paper boxes, appliances, drugs, etc. They also ensure tight packing of other bagging materials.
4. Rotary Cement Packing Machines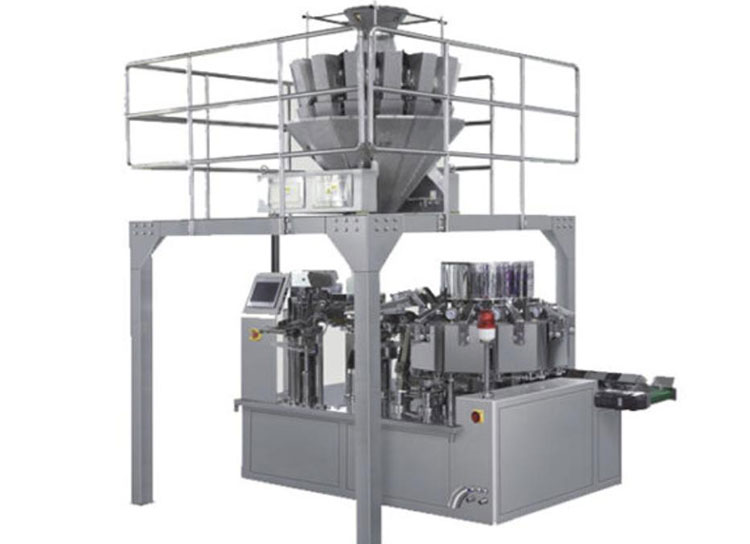 Rotatory Cement Packaging Machine
Improved Cement packaging is necessary for increased demand and supply. The cement bag is filled continuously by the microcomputer control system. It has a feeding device, power supply system, rotary bin, weighing mechanism, cylinder control mechanism, dust collecting plate, bagging weighing frame, electric control system, and other parts. The right quality of cement packed by rotary machines is in a better capacity, weighting system, and human resources requirements.
5. Rotary Powder Pouch Packing Machines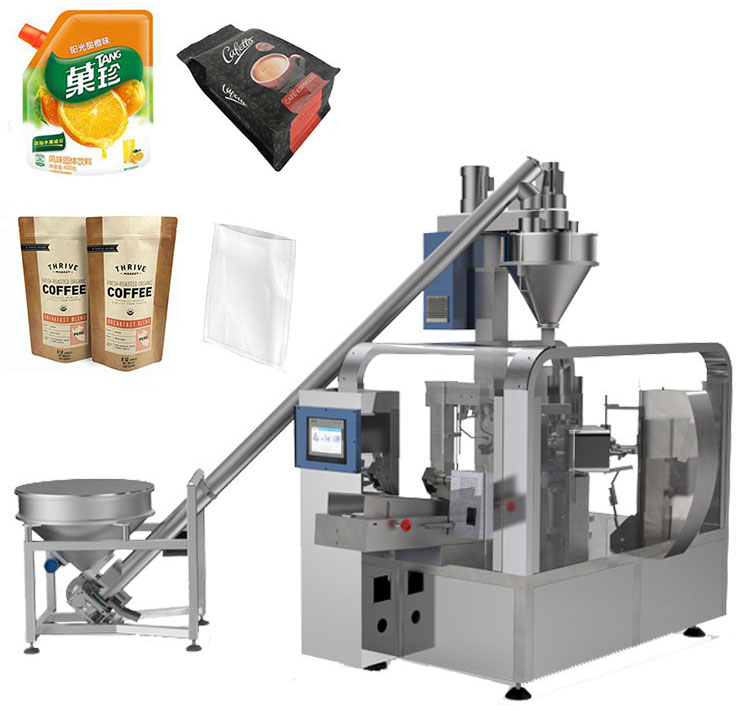 Aipak Rotatory Powder Pouch Packaging Machine
They are equipped with a screw elevator and augur fillers. It uses vacuum and rotary technology to fill pouches in one automatic process. HMI touch screen enables temperature controls of sealing heaters. It makes the system more robust. Economic and high-speed machines are perfect for food or non-food powders such as detergent powder, cocoa powder, milk powder, flour, spices, coffee, etc.
Q9. What Are the Differences between various Rotary Packing Machine?
Vacuum Rotary Packing Machine
Multihead Weigher Packing Machine
Rotary Liquid Packing Machine
Vacuum Rotary Packing Machines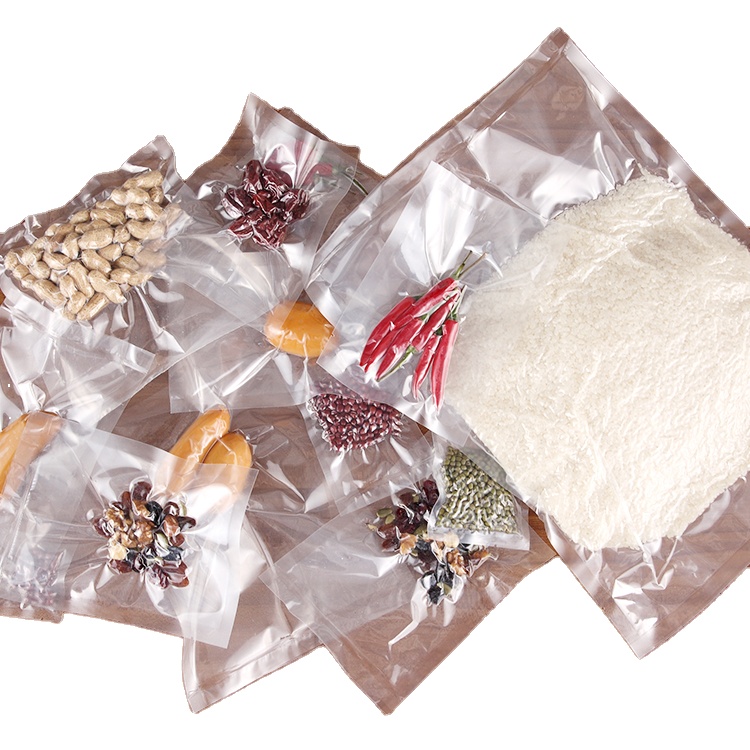 Vacuum rotary packing machines are best suitable when the production line could not move the products down the lane with the assistance of a belt only. Rotary vacuum packing machines are here to serve as an add-on and solve this problem for you.
Choosing the equipment that best fits the needs of your business is never an easy decision. Spending a huge sum of money on purchasing the packing machines should be worth it!
· Moving the Product in Line
These machines will move the product across the line conveniently. They make it possible to pick the bags, fill in them the required products, and then forward the bags to the packing station.
· Per Minute Packaging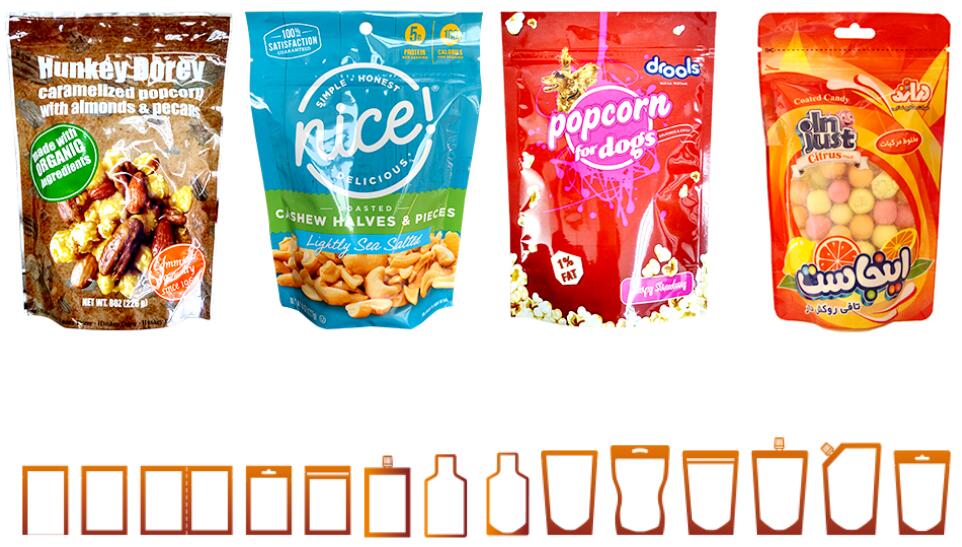 Such machines can easily pack up to 60 bags with desired substances within just one minute. Thus, contributing to saving the manpower cost.
These high-speed vacuum rotary machines are suitable for packing inside the pouches. One of its greatest advantages is that it fills the pouch with almost 99 percent of vacuum. Thus, keeping the products stored inside the pouch fresh for a long time.
· Rotary Packaging
Rotary vacuum machines have made their mark in the marketplace by substituting the traditional packaging, which is tin canned, with rotary packaging. Rotary packaging is known for being flexible cans. The rotary vacuum machines themselves are very less space-consuming and are available in the most compact designs.
· Rotating Columns
This machine is equipped with two rotating columns. The first rotating column plays its part in adjusting picking, opening, and then filling in the pouch. Whereas, the second rotating column is for vacuuming the pouch and then sealing it immediately.
Multi-head Weigher Packing Machine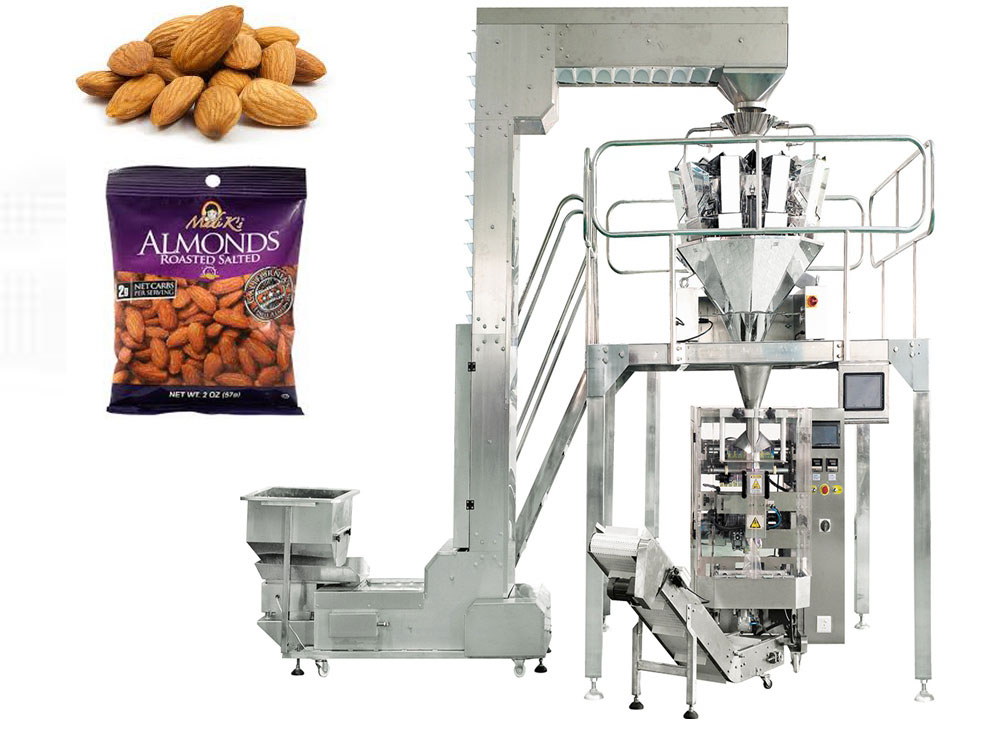 Multi-Head Weigher Packaging Machine
As the name indicates, multi-head packing machines are made for giving the best performance ever. This machine will provide you with very much accurate and reliable results with higher production rates as well.
A multi-head weigher packing machine is leading the marketplaces with its mechanical features. The best a consumer can get is hidden in the features of this machine.
· Features
The machine is assembled with a digital camera that provides real-time connectivity. The operator can be present anywhere far from the machine and can easily operate it from a distance.
PC panel is enclosed in a rigid stainless-steel material. It can also withstand harsh environmental conditions.

PLC Panel-Photo Credit: nercon
It is very much convenient to adjust the height. Thus, making it more feasible to operate.
Barcode is there for the scanning process to make every new mechanism easier. It can easily deal with every tangible and delicate item out there. The stopper makes this process even easier.
Some other standard features are the following.
Product slide chutes
Electrical controls
Plug-in vibrator motors
Satisfied security settings
Consumer-friendly user control
Multilingual user interface
Tool-less design
These features together make it the best machine to operate even without much work done by the operator.
Rotary Liquid Packing Machine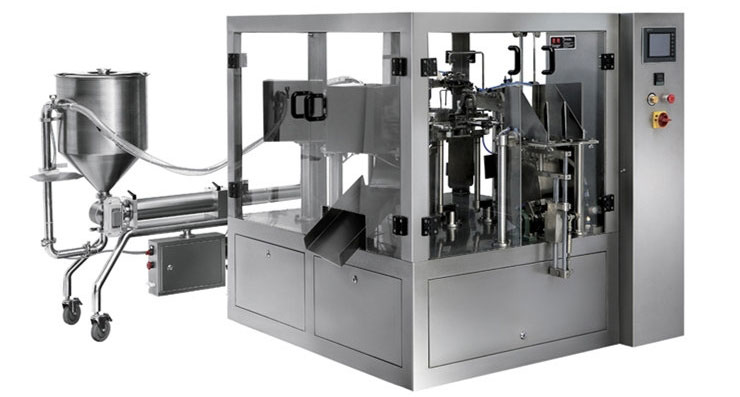 Automatic Rotatory Liquid Packaging Machine
Rotary liquid packing is used in a variety of industries, including pharmaceuticals, beverages, pesticides, cosmetics, oil and chemicals, personal care, and whatnot.
· Process
Rotary liquid packing machines operate in the form of turntables. It is a circular process. There are other machines that work on horizontal working principles. The rotary liquid packing machine can be automatic or semi-automatic. Provided that the automatic rotary liquid filling packing machines are more efficient and reliable in terms of performance.
They have many components like piston or syringe, vacuum, flow meter, gravity filling, and gear pump.
It has the capacity to operate with a single touch. Thus, making the operations very convenient for the workforce.
Q10. What Is The Working Principle Of The Rotary Packing Machine?
The packing of products is based on the principle of rotary motions. All types of containers, pouches, or cups move across different circular stations. Each of them undergoes a specific action like filling, sealing, capping, and labeling.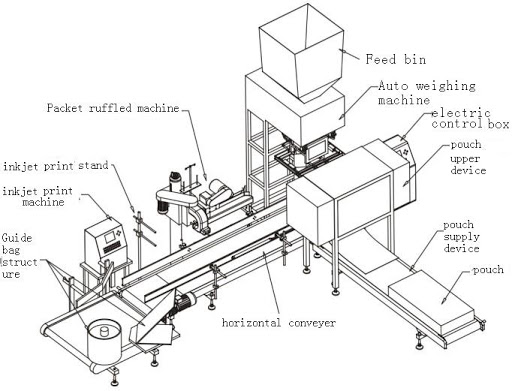 Working Principle Of Packaging Machine-Photo Credit: teabagging
Material metering and filling, prefabricated packaging bags for sealing the material, and finished product output are packing processes completed automatically. A filling nozzle provides the product to be packed in the hopper to the container in circular filling stations. The working principle depends on different rotary machines such as gravity, vacuum, and piston pumps.
The users only have to put the bags one by one at one time. The machine will grasp the bag automatically and do the following
Print the date
Open the bag or container
Fill the material by the given amount
Sealing is done
Output (the result of packing)
The procedure includes a rotating platform corresponding to a vertical rotating axis in a filling zone and a conveyor. The empty containers to be filled are conveyed through a conveyor belt to the rotating platform. A filling turret rotates through the filling zone with multiple filling heads. It then conveys packaged or filled containers from a rotating platform.
All parts of the system work synchronously at a constant speed. There can be more than one station for bulk output. Automatic machines are easy to operate and work on the "no container-no packaging" mechanism.
Q11. How to Choose the Best Rotary Packing Machine?
Choosing the best rotary packing machine is one of the toughest decisions a consumer can make, as it does not cost any less. So, make your experience worthwhile. While choosing the best rotary packing machine, one may look for the following features.
· Airtight Packing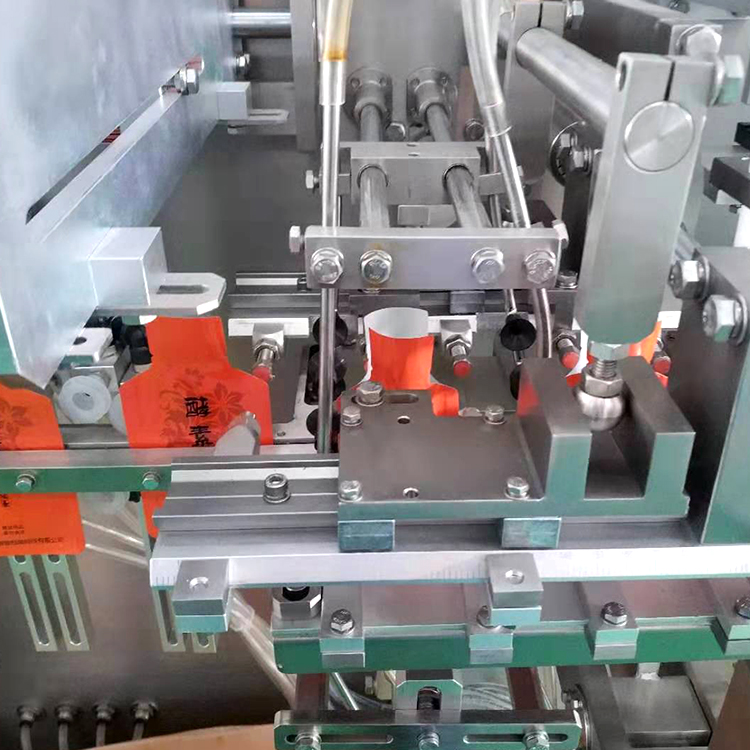 It must provide airtight packing so that the food could last fresh longer than the usual time. The durable and tight packing increases the life of the product packed inside. Airtight packing also ensures safe shipping, easy handling, and durable retail display.
· More Automated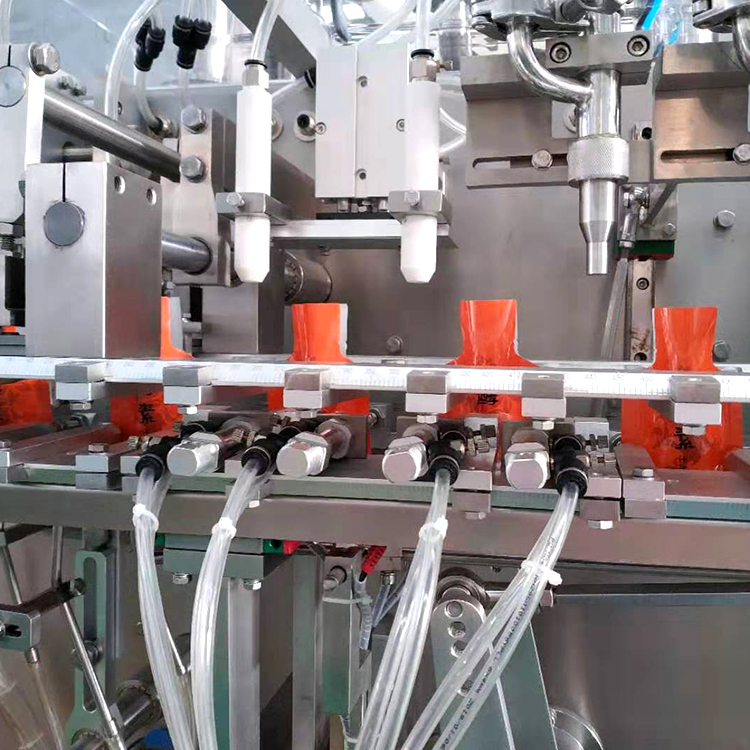 The rotary machine that you choose to buy must be more automated in operation so that it can conveniently work for businesses whose production rate is considerably high. It is because, at such a larger production site, the humans could never alone load then seal the packs manually.
The automated system can be detected easily in the rotary packing machines. All you have to do is to look for a rotary dial somewhere on the machine. It is such an innovative design available for you to buy.
· Minimized Chances for Errors
When you look for an automated rotary machine, the human intervention will seamlessly decrease. Thus, making the operations at the production line convenient and faster than before.
· Flexible Packing Process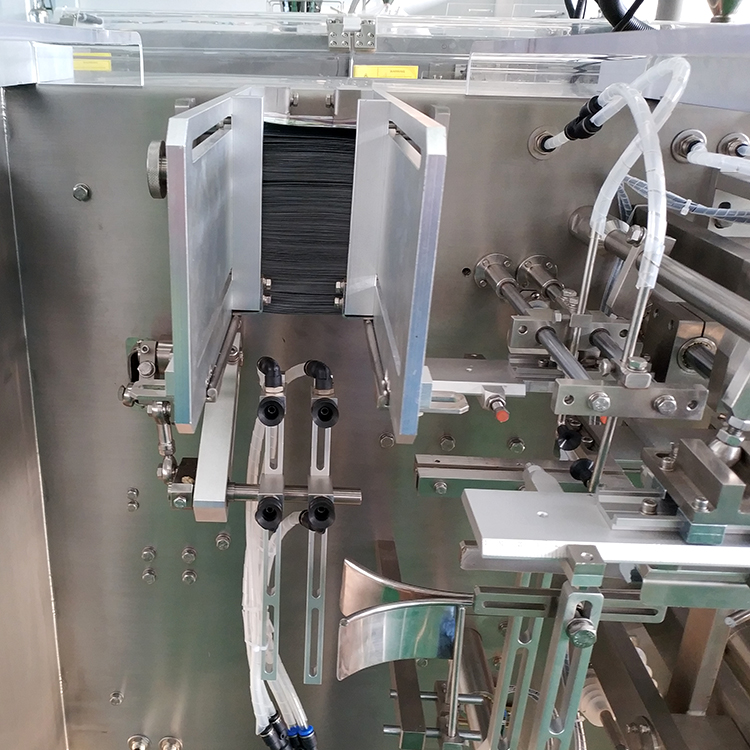 Look for a rotary machine that provides you with the most flexibility in packing up the bags. Flexibility for packing the bags refers to setting up the machine operations according to your wants and needs. Not just packing, the best rotary machine will start from filling up the packets to loading then and then continues to sealing. This process will make the workflow smooth and packing protective for the end-users.
Q12. How to Troubleshoot Common Problems during Rotary Packing Machine?
Rotary Packing machines can run into failures, and here you will read the relative issues and troubleshoot these problems. Before getting into the details of the problem, first, review that; is your machine is in the correct environment? Is there any error with the product packaging material? Is your machine equipped with sufficient supply? What are the other factors that could cause trouble with packing? Don't worry if your machine throws an error code. You can solve them with proper preventive measures and training.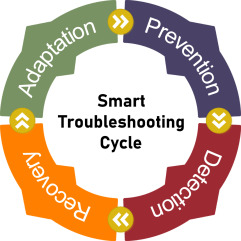 Possible Reasons for the problems and their Issues
The film material is easily offset during working and cannot be supplied usually. To adjust this situation, the upper triangle plate can be regulated. Moreover, if the upper film material is out of balance, adjust the upper triangular plate clockwise. And, if lower film material s offset, then adjust it anti-clockwise.
What to do if the shrinking machine cannot rise to a higher temperature? Check the contacts of the magnetic switch and the meter. It is done to see if the ohm values and the phase are the same. If the problem does not fix then replace the heater.
In vacuum rotary packing machines, the vacuum degree usually depends on the vacuum pump. If you find a low vacuum in the packaged product, check whether the pump's oil is contaminated. If yes, then replace it.
Failure of the seal is another possible problem. It occurs if there is impurity on the heating cloth or disturbance in heating time. By cleaning the heating cloth and adjusting the heating time, you can solve this issue. Moreover, incorrect seal pressure or incorrect position of the container in the gripper can also cause defective seals.
If the bag or container is not opening, it is due to vacuum pad breakdown, solenoid valve failure, inaccurate timing, and loading.
Q13. How to Inspect the Quality Of Rotary Packing Machine?
The quality inspection involves the examination, testing, and evaluation of materials and components of the machine. In the case of packaging inspection, the quality control team must be careful of the packaging process. Most of them are according to BS 1133-8 requirements. Complete information on the procedure and nature of equipment will help the purchaser in inspecting the quality.
The inspection includes correct packing style, waterproof protection, weight indication, cautionary marks, and a right assortment of packages. Other factors to consider include seal pressure and the amount of heat. For high-quality packaging, understand the requirements. Common properties such as seal strength, leakage or spoilage, and impact strength are tested.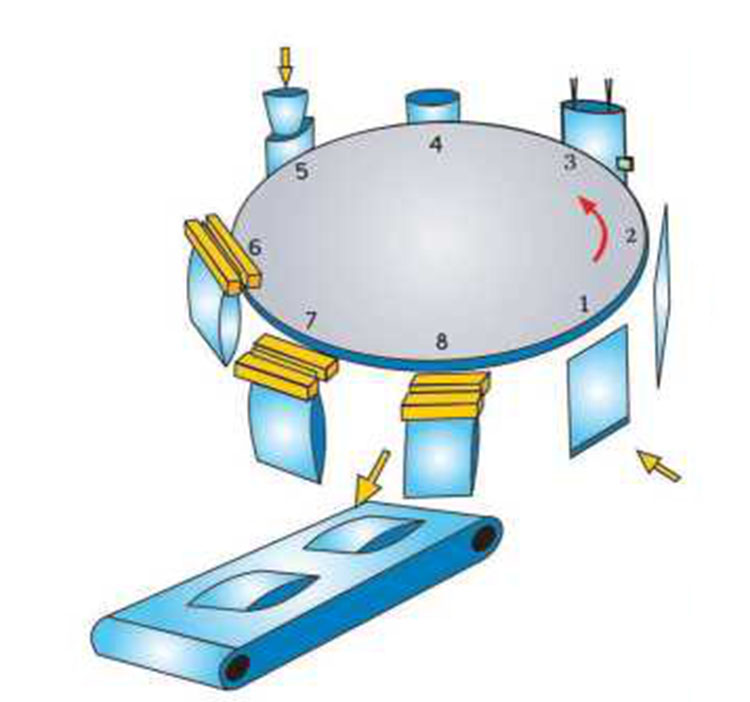 A vacuum leak tester is done to ensure whether the heat seals are leaky or not. The container is exposed to a vacuum for some time to check its behavior. If the container does not restore its original position after the vacuum release, it is considered again (failure).
In addition, some quality standards also need to be met by manufacturers. If you want to purchase a high-quality machine, check if it adheres to the following internationally recognized standards.
Current Good Manufacturing Practices (cGMP) Quality Standards
International Standards Organization Quality Standards (ISO)
Food and Drug Administration Quality Standards (FDA)
CE Quality Standards for the Electronic Applications
Q14. How to Maintain A Rotary Packing Machine?
Like other machinery types, the rotary packing machine can also come across potential breakdown. Make sure you meet hygienic standards and address malfunctions to avoid problems. Tighten the seals and examine foaming problems, especially in rotary liquid packaging. Regular checks and balances can ensure accuracy in your production line.
Before Starting the Procedure
It is important to check the following measures before operating the machine to prevent packing errors.
Turn on the machine for half an hour before combining the heat seal.
Control the temperature within a specified range.
Prepare the automatic vacuum rotary machines by opening the external air source, placing bags, and turning on the power.
Make sure that there are no failures (power surges) or obstacles in the product and bag loading area.
Set the frequency of feeding speed between 30-40 Hertz for normal working. (Damage can occur if it exceeds to 45Hertz).
Ensure that all parts and switches are functioning normally.
During the Procedure
When the rotary packaging machine is working, then check the following.
Ensure that the bag or container is in ample supply and they are appropriately positioned in the machine.
Other components like sealing and printer are working accurately.
Observe the HMI screen to ensure normal coding of the packing bags.
Make beautiful sealing by cooling and discharging.
By maintaining your machine regularly, you can prevent major product loss.
Q15. How to Clean the Rotatory Packaging Machine?
Cleaning rotary packing machine is very important for its long-term maintenance and use. When the machine is cleaned the speed and performance will be increased.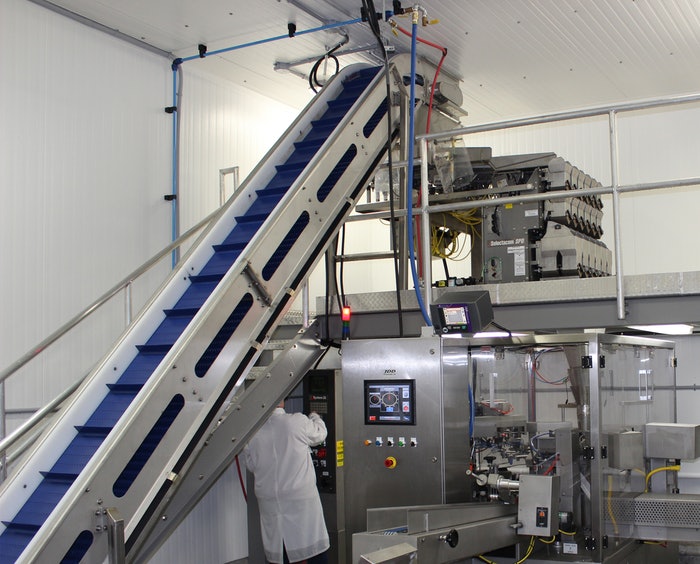 Cleaning of Packaging Machine-Photo Credit: packagingworld
It must be noted that the procedure for cleaning must be followed as per the directions given by the manufacturer. It is your duty to provide the machine with all the necessary environmental conditions.
Dust, temperature, humidity, and vibrations must be maintained at all costs.
It is high advisable to thoroughly clean the equipment in just one shift and then wait for the results.
· Cleaning Process
When cleaning the machine here are the necessary steps to follow it may vary form one version of machine to another. However, the overall cleaning process remains the same.
Start by pushing the emergency button to stop the machine. Make sure that all other buttons present on the machine must be turned off as well.
Do not forget to remove all the packaging material like pouches, products, as well as the electrical control cabinets. That will ensure the safety while cleaning.
All the debris and residue as well as the waste of the products are removed with the help of water and compressed air. Note that they must be applied in a low pressure only. There is an option to use detergents for cleaning any kind of chemical substances. Among those detergents, chlorinated alkaline detergents are highly recommended. Provided that the concentration of chlorine should be in a range of 300-500 ppm.
When you have done with cleaning, immediately shower water on it. go from top to bottom to remove all sorts of chemicals used previously in cleaning. Rinse them with water thoroughly. Do not ever leaved the machine to air dry by chemicals on. It will cast a film make up on the parts of machinery which is not beneficial.
There may be some components inside the machine which should not be rinsed with water. To know this, take clear guidelines from the manufacturer or any other professional having profound knowledge of cleaning the machines.
The water that was used to rinse the machine should also be cleaned with compressed air. All droplets of water when left on the machine will do more harm than good.
Carry on this cleaning techniques to more preventive tasks for maintenance and good performance.
Q16. What Are The Latest Rotary Packing Machine?
Latest rotary machines have replaced manual operation and reduced material contamination or safety risks. All the types of rotary packing machines that are explained are the latest ones.  Multi-head weigher, vacuum pump, strip rotary, blister rotary, powder pouch rotary, liquid packaging, augur rotary, and many more rotary machines are among the most demanding. Vacuum rotary machines with ten stations are also common in the food and medical industries.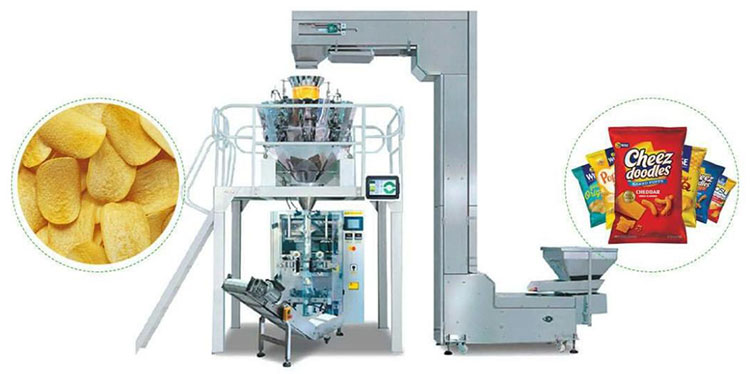 Use of Packaging Machine in Food-Photo Credit: pintrest
Innovations are made according to the needs of consumers. Old traditions of pressing the material manually have been changed into automated processes where you only need to monitor the ongoing process. Some parts are removable to ensure the maintenance and quick repair. They deliver large output in less time. These user-friendly machines have intricate microcomputer-based technology, which gives complete flexibility.
CONTACT US
Tell us your raw material and project budget to get quotations within 24 hours.
WhatsApp Us: +86 189 7157 0951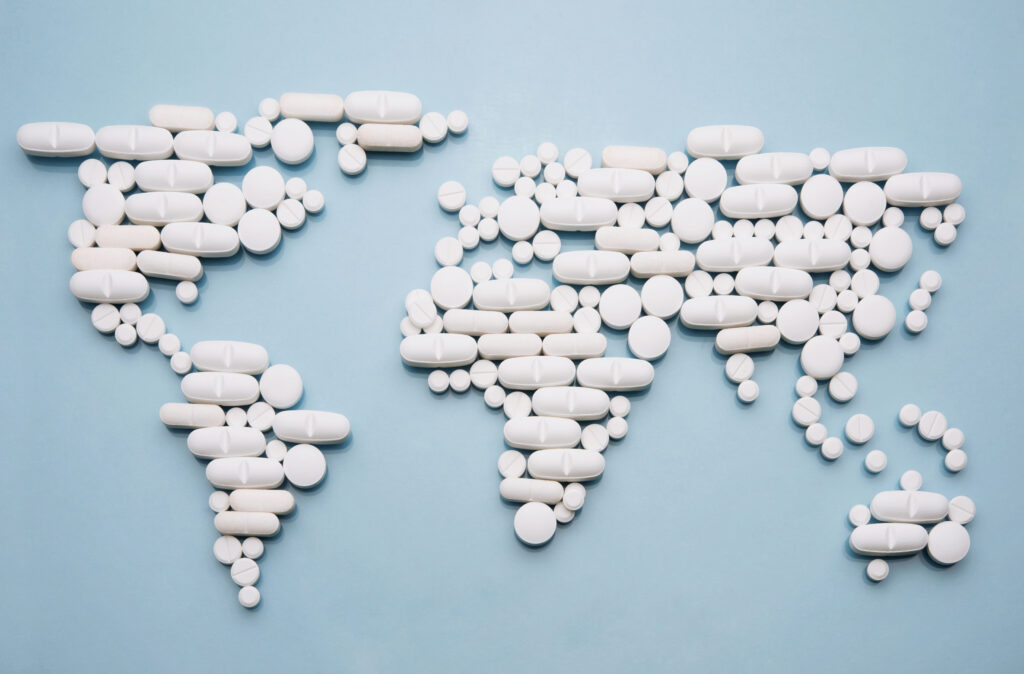 Tell us your material or budget, we'll reply you ASAP within 24 hours