Your Premier Bottle Unscrambler Manufacturer
Freely Adjust Bottle Range
Automatic Anti-bottle Mechanism
Convenient Operation
AIPAK Bottle Unscrambler
AIPAK bottle un-scrambler machine adopts frequency speed, gear driven rotating work table so that empty bottles or cans in the rotation under the action of tangential force sequential automatic entry conveyor road, and packaging production line facilities, the elimination of labor, improve the effectiveness, the machine frequency control for rotary movement, so empty bottles conveyor to sequentially access, is ideal for manual operation of the replacement equipment.
APCP-1 Semi-auto Bottle Unscrambler is easy to operate,no need to change parts when change the bottles,just simply adjust.
It has strong applicability, suitable for round, square and flat square bottles made of all kinds of materials, especially good for big size bottles.It has small area occupation and convenient for maintenance.
Fast output bottles
Stable performance
High pass rate
APC-A100 Automatic bottle unscrambler is equipped with quantity control system and overload protection device.APC-A100 Automatic Bottle unscrambler is a machine with convenient operation, easy maintenance and steady performance.
The machine is made up of high-quality 304 stainless steel,easy to clean and sterilize. Meet with GMP standards.
High speed
In accordance with GMP
Low Noise
APC-A160 Bottle Unscrambler is equipped with quantity control system and overload protection device.It is a machine with convenient operation, easy maintenance and steady performance.
The machine is made up of high-quality 304 stainless steel, easy to clean and sterilize. Meet with GMP standards.
High-tech filling machine
Wide application
Excellent quality and stable performance
AIPAK APC-A160B automatic bottle unscrambler is suitable for glass/plastic bottles,feed empty bottles to the filling production line,connected with filling machine,capping machine, labeling machine,to form a whole filling line.This machine has smart structure, simple working principle, working steady and reliable.
Improving production efficiency
According to GMP requirements
PLC control system
AIPAK APC-2000 high speed bottle unscrambler consists of a bottle lifting device, a bottle finishing device, and a bottle unscrambler mainframe. It is a new generation of electromechanical integrated bottle unscrambler. It is suitable for bottles of various shapes and solves the problem that only round bottles and square bottles can be unscrambled on the market.
Simple operation
Easy maintenance
Sealed and dustproof
Main Structure Of Bottle Unscrambler
Bottle Unscrambler Videos
Bottle Unscrambler: The Complete FAQ Guide In 2023
The packaging framework begins by unscrambling the bottles. A bottle unscrambler simply sorts and unscramble and efficiently organizes them. In pharmaceutical production, irregular, messy, and unorganized bottles may compromise the entire work process. Therefore, every step must follow proper order.
Bottle unscrambler eliminates the messy condition and place the bottles in an orderly manner and transfer them for other processes while maintaining the shape and dimensions of the bottles.
Bottle unscrambler is not only the need of the pharmaceutical industry, it also benefits the beverage, chemical, food, and cosmetic industry. Bottle unscramblers are automatic machines and are very cost and time-effective.
This informative FAQ guide is All About bottle unscrambler you must know before buying.
Add a header to begin generating the table of contents
1.What is a bottle unscrambler?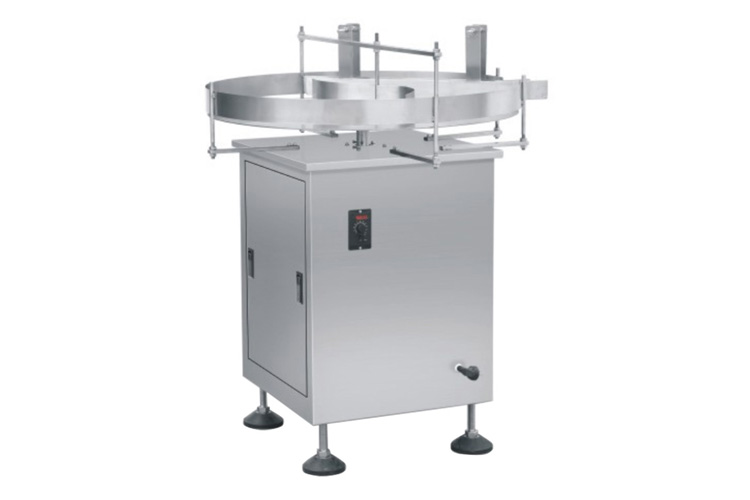 AIPAK Automatic Bottle Unscrambler
A bottle unscrambler; also known as a bottle descrambler or a sorter. A complete line of bottle unscramblers turns chaos into order by sorting, organizing, orienting, and delivering bottles in a  single and orderly fashion.
It is a fully automated machine used in the packaging and filling line to ensure bottles are in a sorted phase before continuing to the next step.
2.What are the industrial applications of bottle unscrambler?
Pharmaceutical Industry
This is a bottle unscrambler that ensures a fast arrangement of bottles for the next process in the pharmaceutical production lines yet achieves high efficiency.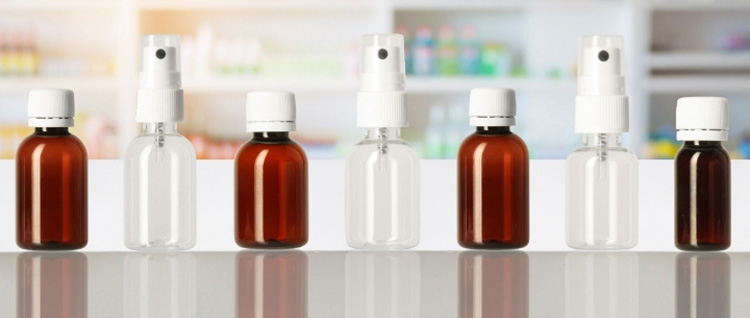 AgriculturalIndustry
The fast assembly of bottles from bin to conveyor belts is yet a demanding machine in the agriculture industry.

Chemical Industry
The chemical industry deals with the packaging of corrosive, non-corrosive, alcoholic, and non-alcoholic solvents. You can't deny the importance of bottle unscrambler in the production department of the chemical industry.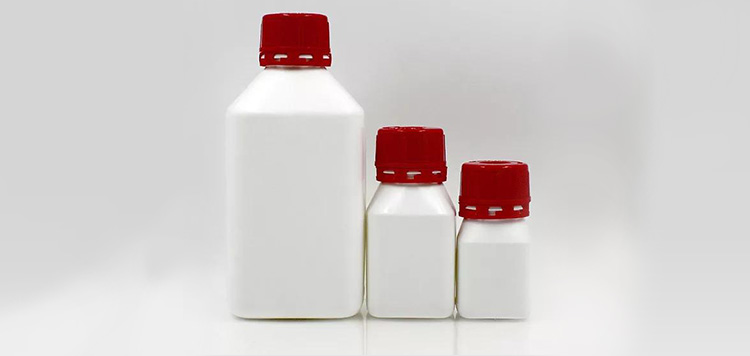 Food Industry
Every food item ranges from coke to ketchup, cooking oil to sauces. Every product is filled in bottles, containers, jars. Hence this is an important application of bottle unscrambler machines in the food industry.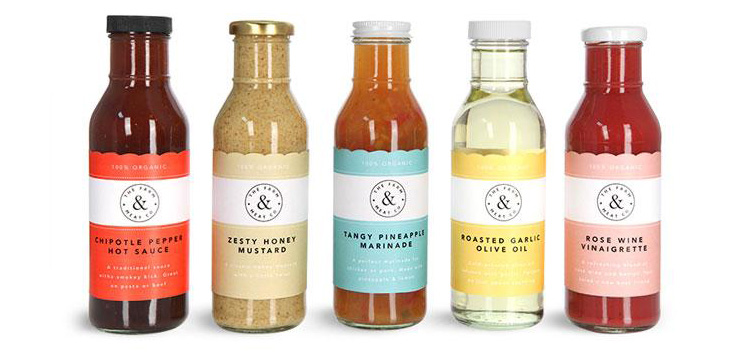 Cosmetic Industry
Filling of shampoos, facewashes, scrub, serum, etc. every product requires safe and protective packaging. Bottle unscrambler machine is extensively used in the cosmetic industry in the packaging of mentioned products.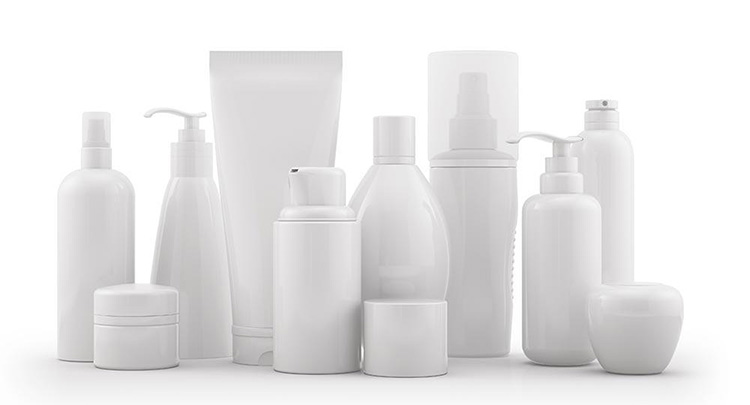 3.What are the major features of bottle unscrambler?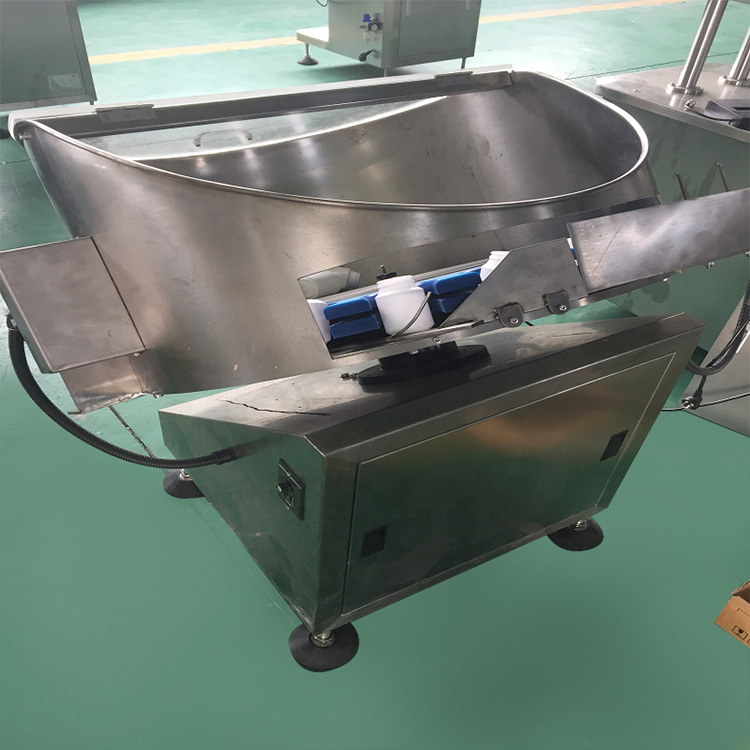 The bottle unscrambler can unscramble and orient a broad range of bottles shapes and sizes. It may be used for a bottle inversion stage which can be used for air rinsing the inside of each bottle.
The features and specifications of bottle unscrambler vary from one machine to the other, generally, we can define the specifications as
Usually, the process range is 60-300 bottles per minute of various machines
Versatile; It can process different types of bottles of different materials
The simple design of the machines makes the processing and understanding of the machine easier.
Automatically detects defective bottles
The bottle unscrambler does soft handling to keep the integrity of the bottles and does not damage them.
4.What are the basic parts of a bottle unscrambler machine?
The bottle unscrambler contains several parts that we will discuss one by one with their function for your ease.
Hopper:The hopper functions to hold the empty bottles before the process takes place. The hoppers shift bottles to conveyors for packaging.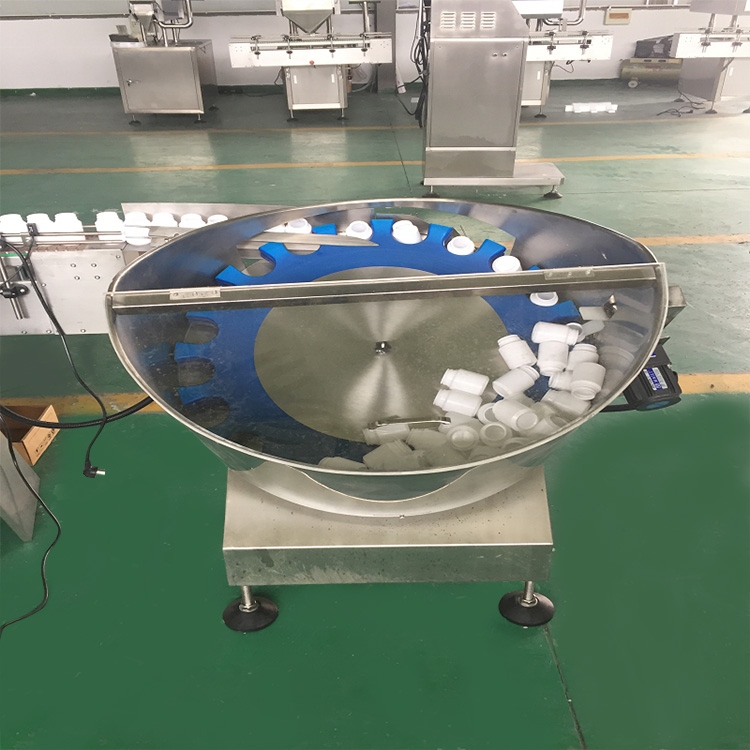 Taper Plate:It keeps the smooth flow of bottles.
Turntable and tooling channel:these will keep all the bottles in their appropriate position.
Aligner:the aligner or agitator make sure there are no bottles jammed over each other in the machine.
Mould:Mould is used to hold bottles; each mould is able to hold one bottle.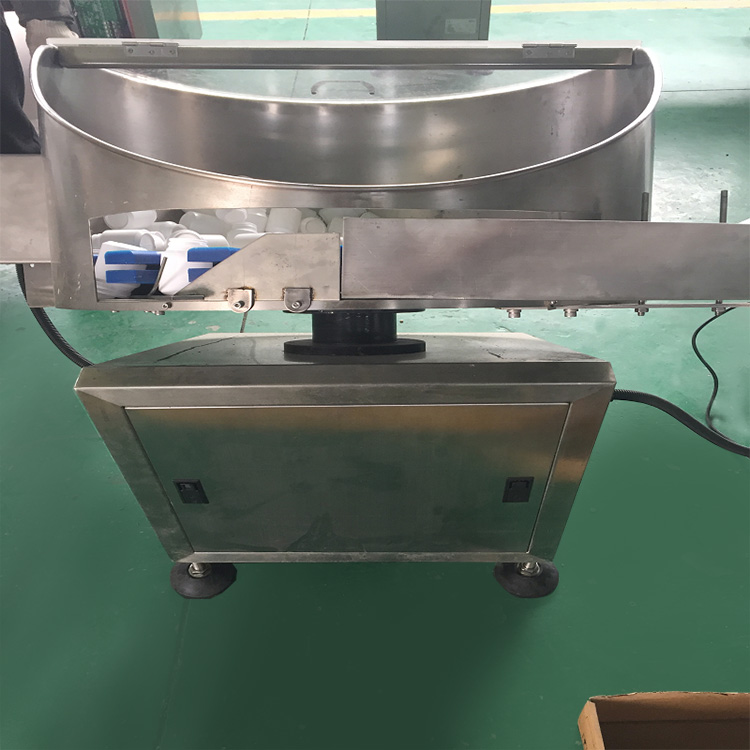 Blower: It also functions as an aligner to help against any bottle jam inside the machine. A blower is used to clean the bottles and invert them simultaneously vacuuming them. This option is available for each bottle unscrambler machine.
PLC Controller: for the automated system PLC control which in conjunction with HMI allows to operate the machine and monitor the unscrambling process. Through the HMI instructions can be given to the machine.
Bottle Storage:This area is designated for storage an assigned quantity of bottles is to be lifted. Most often
it has the capacity to hold up to 500 bottles (100ml).
It is covered with glass to prevent dust entrance.
Bottle Lifting Device: the bottle lifter system moves the empty bottles from storage to different parts of the machine.
Conveyor Belt: the conveyor belt allows automatic and easy transferring of bottles.
Main Frame:composed of the electrical cabinet as well as pairs of supporting legs.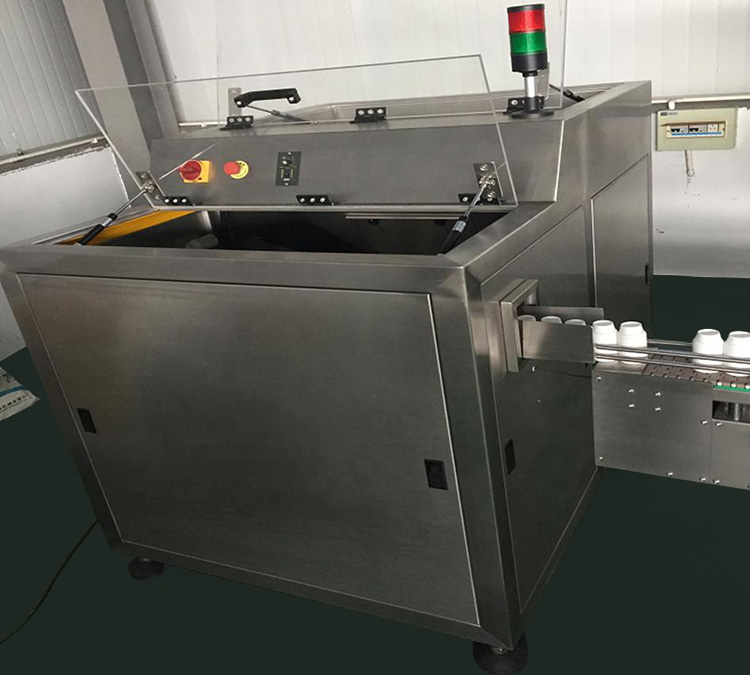 5.What is the working principle of bottle unscrambler?
The bottle unscrambler is designed to assess bottles quickly, and cheaply. This is an easy way to arrange product remains standard. The machine has a simple working format, innovative structure, and reliability.
The working of bottle unscrambler can be divided into several steps,
You can look into them one by one.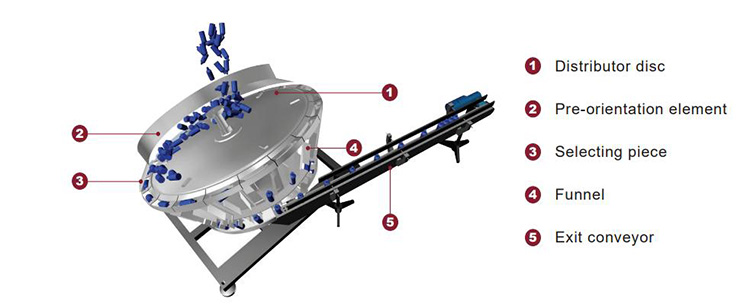 Loading
The first step involves feeding many bottles into the hopper.
Distribution
The next step is the entry of empty bottles in the turntable or the centrifugal feeder. From there the empty bottles will be moved to the tooling chamber.
Selection
Through the selection procedure, it is ensured that the empty bottles are in the correct position otherwise the bottle is turned upside down. Also, in this step, the bottles are air rinsed.
Descent
In this step, the bottles will be moved to the discharge conveyer in an upright position.
Outfeed
This is the final step where the bottles have reached the conveyer, the discharge conveyer through its vacuum help in transferring empty bottles from one to the next place.
6.What are the different types of bottle unscrambler machines?
The types of bottle unscrambler are classified into two modes:
Based on automation
Based on designing
BASED ON AUTOMATION
Ⅰ.Automatic Bottle Unscrambler
Automatic bottle unscrambler is suitable for a variety bottle such as round bottle, square bottle, eye drops the bottle and other special type bottles.,.This machine works automatically to sort and arrange bottles smoothly and rapidly.
You can integrate this machine with a tablet counting machine, desiccant inserter, induction sealing machine, etc.,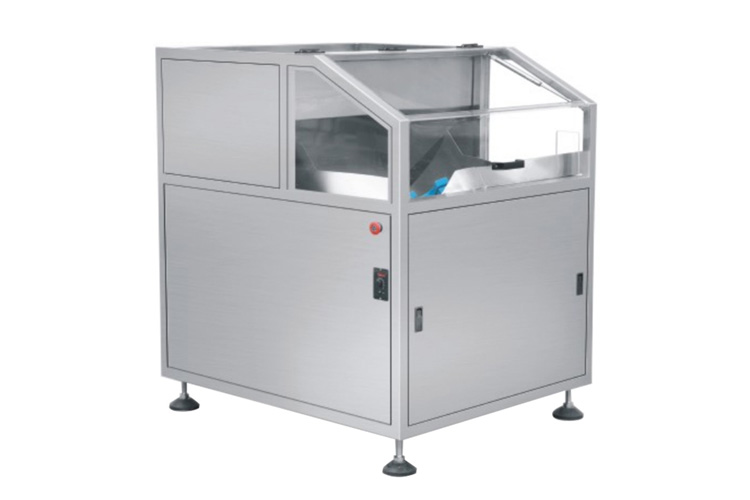 AIPAK Automatic Bottle Unscrambler
Ⅱ.Semiautomatic Bottle Unscrambler
A bottle feeder needs manual placing of bottles on the turntable table.
This will automatically and orderly deliver the bottle's conveyor.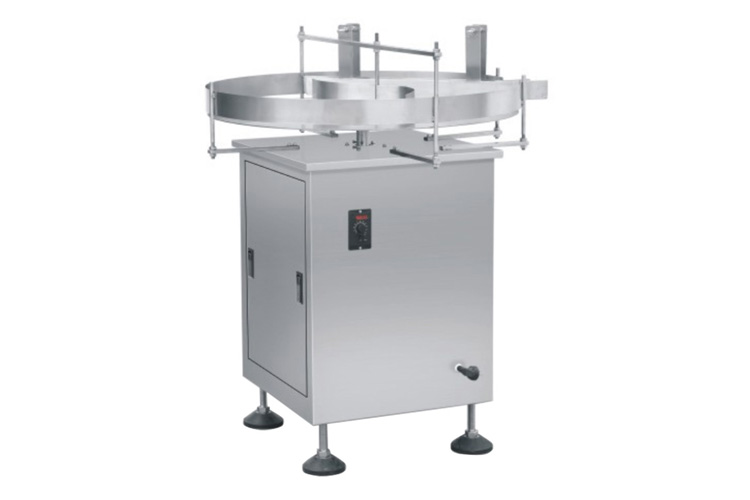 AIPAK Semi-automatic Bottle Unscrambler
BASED ON DESIGNING
Ⅰ.High Speed Round Bottle Unscrambler
This bottle unscrambler is high speed and convenient for large production.
This is used for round plastic squares and irregular bottles.
For instance, bottles range from 15 to 500ml integrated with tablet counting and liquid fillers.
This is extensively employed in industries like pharmacy, food, beverage, etc.,
Ⅱ.Linear Unscrambler
This type of unscrambler has the advantage of changing the format from small to medium-sized bottles speedily while posing no damage to the bottles. They are made of stainless steel and are strong owing to the hopper strength. Their most important advantage is energy conservation as they don't utilize compressed air for restoring the shapes and dimensions of bottles.
Ⅲ.Rotary Unscrambler
This type of unscrambler is highly efficient and thus in the highest demand. They can be used to handle various types of bottles including oval, rectangular or cylindrical bottles. There is a rotary positioner that helps in unscrambling the bottles placed in them resulting in restoration of shape and dimension of the bottles. As this type of unscrambler also does not utilize compressed air for unscrambling hence it is also energy conserving and efficient.
Ⅳ.Monobloc Unscrambler/Rinser
This is a machine with bifunctionality where it can perform unscrambling and rinsing at the same time. The rotary unscrambler is combined with a rinser. This unscrambler thus provides the functionality of unscrambling together with cleaning serving packaging industries
7.Difference between semi-automatic and automatic bottle unscrambler?
Semi-automatic bottle unscrambler requires human labor for loading bottles, however, it is driven by a motor and made up of stainless steel. It is less efficient in terms of cost and time and can be used on a small scale.
Compared to manual unscrambler, the automated improves production efficiency and avoids the problems caused by manual unscramblers such as dust contamination and irregularity.  The loading process is also automated controlled through PLC and is robust. Large scale industries require it for their functioning otherwise manual unscrambler can take much time and is not suitable.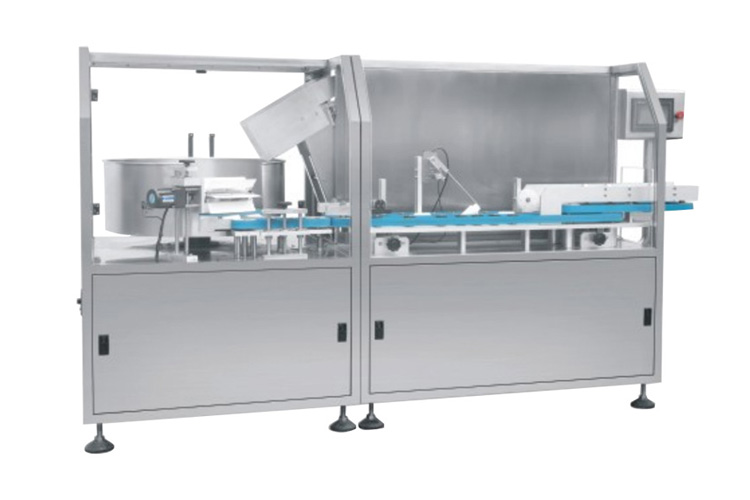 8.What are the advantages of bottle unscrambler?
The significant advantage of bottle unscrambler is that it is an accessible format of unscrambling that reduces the cost of the product and bulk the production quantity. In addition, it will reduce the labor cost as well.
Output:The bottle unscrambler has a higher output capacity as compared to manually loading and conveying bottles.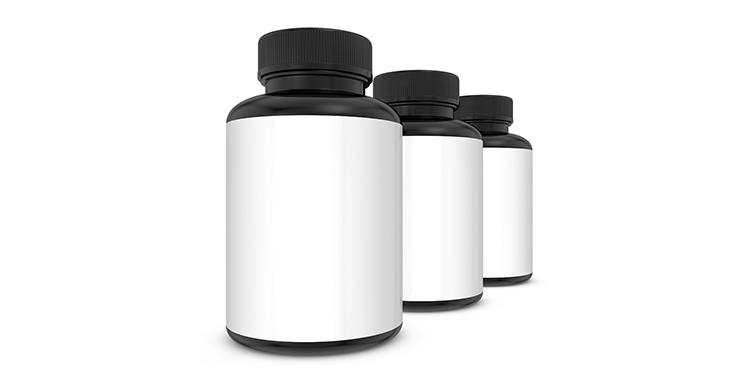 Less Space Requirement:Very less space is required for the working of an automatic bottle unscrambler
Versatile:it is suitable for a variety of bottles so can handle different types.
Simple:The bottle unscrambler machine is simple and easy to use
Error Free: It has very less to almost no error chances when it comes to the selection and placing of bottles.
Cost-Effective: The machine is cost-effective as it eliminates human labor and makes the process independent.
Maintenance: can be maintained easily owing to its simple working.
Time Saver: The machine is also effective in terms of time due to its automation.
9.What types of bottles can you treat using bottle unscrambler?
Various types of containers can be unscrambled, including plastic, glass, and aluminum. Bottle unscrambler is being used by various industries mentioned above where they can handle
Tablet and liquid containers
All shape containers: round, square, rectangles, and ovals
Jars are made of different materials like PE, PET, Aluminum, HDPE, LDPE, PP, PVC, or any other soft material.
10.How to clean and maintain a bottle unscrambler?
Wiping down the stainless steel with cloth dipped in Luke-warm water and then applying a dry cloth is the best trick. At the same time, maintenance relies upon the frequency of consumption.
Usually, the bottle unscrambler machines are low maintenance and easy to clean but it's always necessary to clean them to make the life of equipment long. Here are some points that can be followed to ensure cleaning and maintenance of bottle unscrambler.
Lubrication: lubrication of different parts should be done from time to time to make the movement of machine parts easy e.g., the motor and the conveyer belt will move smoothly if lubricated often.
Electricity Connection:Make sure the electricity connection and wires are intact from time to time.
Air Rinser: The air rinser should be checked to see if it's producing a good amount of air to clean the bottles.
Dust Removal:The external and internal parts of the machine should be cleared of any dust.
Vacuum:Check the vacuum creation that is necessary for the final transfer of the bottles.
Connections:Check all the connections of the machine by fastening any loose nuts.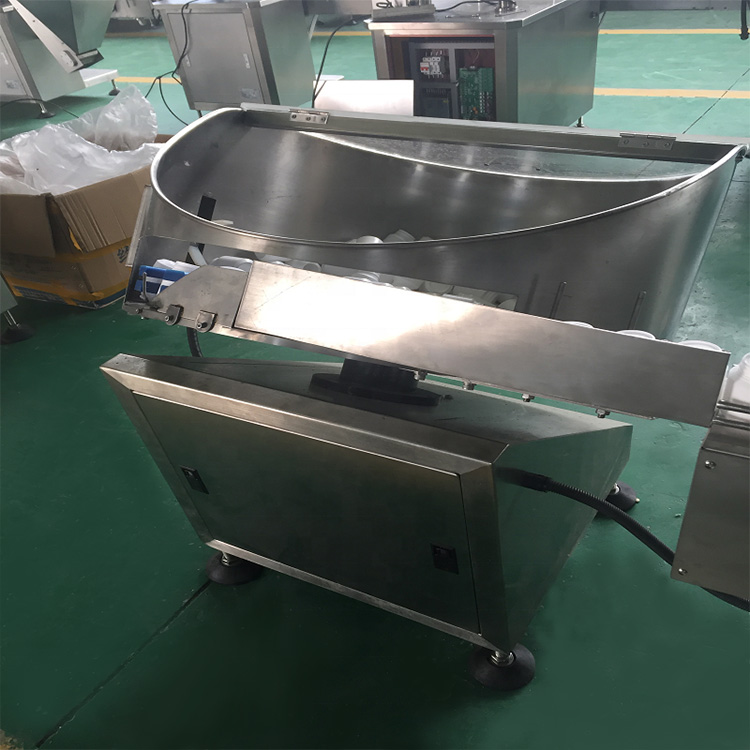 Doing all these maintenance and cleaning checks will help in
Longer life of the machine
Low maintenance cost
Fewer chances of a breakdown
High production can be achieved by a wholesome working machine.
11.How can a bottle unscrambler machine boost your business?
Integrating bottles unscrambler into your production line can benefit the business in so many ways due to the following: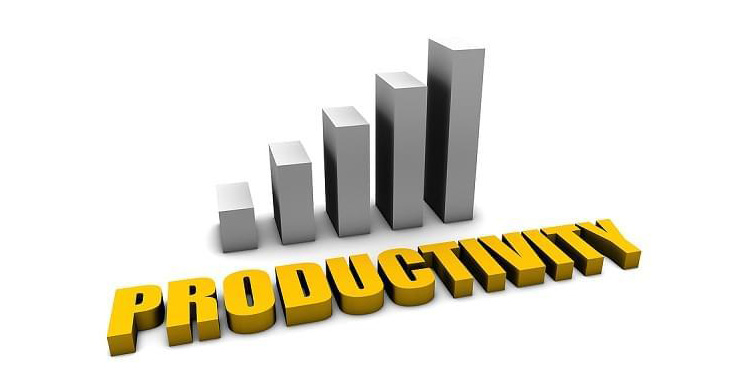 Boost Up Your Company Productivity:
A premium quality machine that can store an adequate volume of empty bottles, sort, and allow you to continue the process cannot only save your workload but save your time and increase productivity.
Allows Convenience to Your Production line
Suitable for different types of containers, you deal with different types, shapes, and sizes of bottles by using this machine.
A Flexible Device- Easy Integration
Flexible modifications/integration can be made to the machine-like filling machines and other assembly systems.
Necessitate Small Workplace
A bottle unscrambler machine performs bulk procedures in a smaller workplace. Hence it will yield maximum output under a small workplace.
12.What is the future perspective of bottle unscrambler?
It is improving like the other pharmaceutical and non-pharmaceutical machines; it may include multiple sensors that detect errors and innovative task techniques.
Companies are making unscramblers with a fully automated system along with multiple functionalities. One of the examples is monobloc unscrambler and rinser where cleaning and unscrambling are taking place simultaneously. Similarly, more automated system with enhanced quality along with new technology is being integrated into them.
13.What should you consider before buying a bottle unscrambler?
Following points should be kept in mind before buying a bottle unscrambler
The reputation of Manufacturing Supplier
With substantial investment in pharmaceutical equipment, you should avoid buying from non-reputable, and non-brand suppliers. Reputable manufacturers are best known for their quality and skills that ensure you 100% quality machine when purchasing from them.
Don't risk your investment and trust a Reputable Manufacturer For Bottle Unscrambler to fulfill your needs.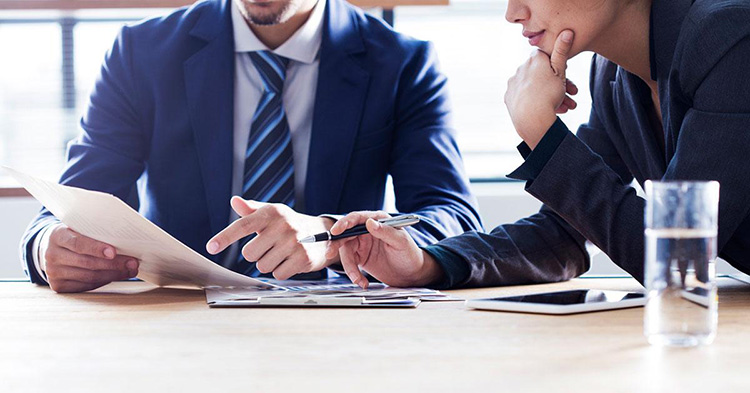 Output Capacity of the Machine
Always prioritize your output capacity per day so it will help to determine the right choice machine. It is important to assess, because that will keep your process, and production time maintained.
Digital & Innovative Technology
Information technology is the most influential parameter in pharmaceuticals nowadays. Unfortunately, conventional machines lack such technologies. So, choosing a machine with more advanced and innovative capabilities would increase your production efficiency and make a manageable process.
Your Production Scale
If you're a researcher, your production scale would be different from pharmaceuticals. However, if you're running a lab-scale procedure you will need a small-scale machine. Determine the type of production scale that will help you to select the right equipment.
Your Budget
Always search for reliable manufacturing brands who can understand your needs and give you a solution in a cost-effective manner. For this, you may contact a Process Person who can guide the best fit equipment.
User- Friendly
Using a bottle unscrambler should not be rocket science. Therefore, always prefer simple machines that are easy to use, easy to maintain, and safe.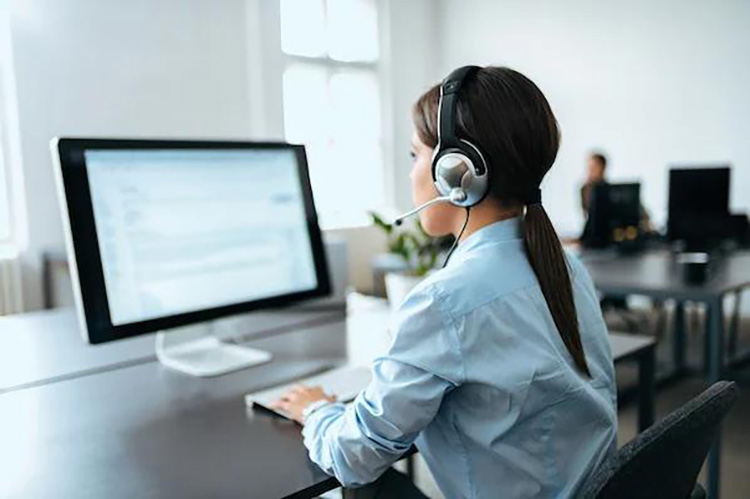 Conclusion
Bottle unscramblers are Important machines for many industries including pharmaceutical, food, chemical, cosmetic industry, etc. They boost the unscrambling process by enhancing productivity, reducing the labor cost and timeline of a task hence are very cost-effective. There are different types of unscramblers and enhancements in their features are being made to further aid the industry in making the process more robust. Hope this blog has helped you find important answers to your queries regarding bottle unscramblers.
Bottle Unscrambler Related Posts
CONTACT US
Tell us your raw material and project budget to get quotations within 24 hours.
WhatsApp Us: +86 189 7157 0951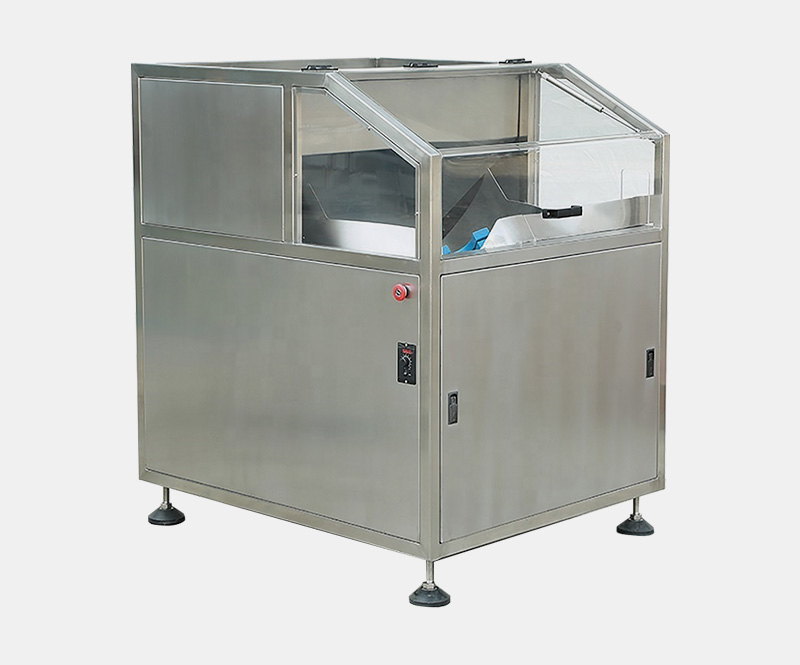 Tell us your material or budget, we'll reply you ASAP within 24 hours