Top 100 Pharmaceutical Companies in Global Market in 2023
If you're looking for the top list of pharmaceutical companies in the world, you've come to the right place.
In today's guide,you will have the 100 world-class pharmaceutical companies in the global market in 2023 based on the revenues last year .
As you know, pharmaceutical companies are shaping the future of healthcare.
So I've decided to make it an exclusive list for you to know why these winners are selected and can't be modified.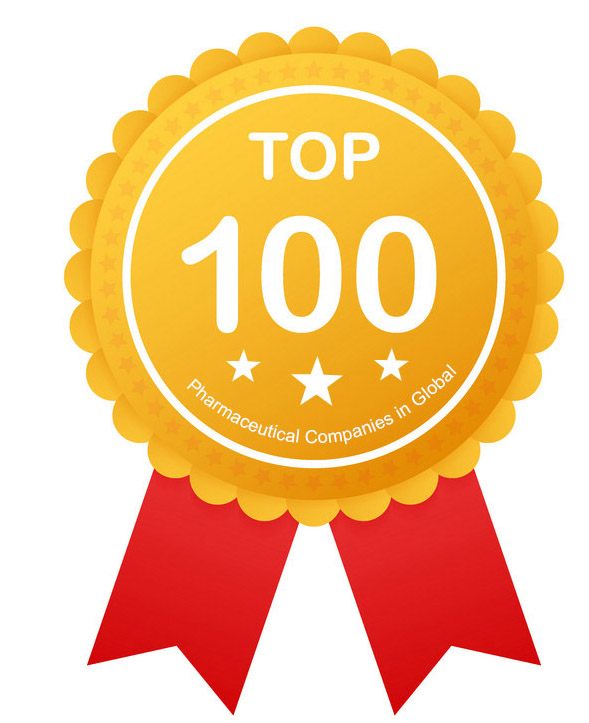 1.Johnson & Johnson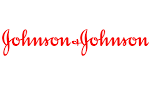 Johnson & Johnson is the world's largest and most broadly based healthcare company.
Its commitment is to use its reach and size to create the most effective pharmaceutical and healthcare goods to keep people well at every age and every stage of life.
It is a holding company, which engages in the research and development, manufacture and sale of products in the healthcare field and has been recognized by millions thousands of people all over the world by its products.
2.Roche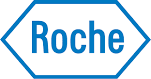 Roche AG is the world's number 1 in biotech with 17 biopharmaceuticals on the market.
It has been the global leader in cancer treatment with medicines for breast, skin, colon, ovarian, lung and numerous other cancers and leading provider of in vitro diagnostics.
Roche invests around 9 billion Swiss francs in Research and Development every year which is amongst the highest Research and Development spends in the world across all industries.
3.Pfizer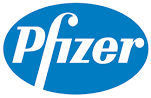 Pfizer is one of the world's largest pharmaceutical companies, and was ranked 64th on the 2020 Fortune 500 list of the largest U.S. corporations by total revenue, at $47.644 billion as of December 31, 2020.
Pfizer develops and produces medicines and vaccines for a wide range of medical disciplines, including immunology, oncology, cardiology, endocrinology, and neurology.
In May 2020, Pfizer began testing four different COVID-19 vaccine variations. It planned to expand human trials to thousands of test patients by September 2020.
4.Novartis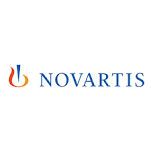 Novartis is a global healthcare company based in Switzerland that provides solutions to address the evolving needs of patients worldwide.
As a leading global medicine,Novartis uses innovative science and digital technologies to create transformative treatments in areas of great medical need.
All drugs manufactured by Novartis are reimagined medicines to improve and extend people's lives.
5.Bayer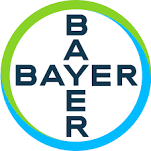 Bayer is a global pharmaceutical company known for making Aspirin.
The company started more than 150 years ago and is now one of the largest corporations in the world.
It is a global enterprise with core competencies in the life science fields of healthcare and agriculture. Its products and services are designed to benefit people by supporting efforts to overcome the major challenges presented by a growing and aging global population.
6.Merck & Co.
Merck & Co Inc is one of the world's leading pharmaceutical health care companies, headquartered in New Jersey.
As is typical for pharmaceutical firms, its principal business is medicines, biologics, vaccines, and consumer and animal products.
One goldmine medicine in Merck called Rofecoxib, also known as Vioxx is one of the most popular drug among the market.
7.Sanofi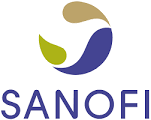 Sanofi is a global biopharmaceutical company focused on human health,and is known for creating meningitis treatment, Menactra, diabetes treatment Lantus, colorectal cancer drug Eloxatin, and lung, prostate and breast cancer drug Taxotere.
The pharmaceuticals segment of Sanofi comprises the commercial operations including: specialty care, diabetes and cardiovascular, established prescription products and generics, and research, development, and production activities.
8.GlaxoSmithKline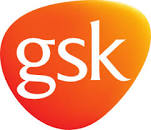 GlaxoSmithKline has three global businesses including research, develop and manufacture innovative pharmaceutical medicines, vaccines and consumer healthcare products.
All GlaxoSmithKline's pharmaceuticals business has a broad portfolio of innovative and established medicines in respiratory, HIV, immuno-inflammation and oncology.
9.Fresenius SE & Co.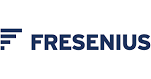 Fresenius SE & Co.is a health care company based in Bad Homburg vor der Höhe, Germany. It main business is to provide products and services for dialysis, in hospitals and inpatient and outpatient medical care.
Fresenius Medical Care is the world leader in treating people with chronic kidney failure. Fresenius Helios is Europe's largest private hospital operator. Fresenius Kabi supplies essential drugs, clinical nutrition products, medical devices and services to help critically and chronically ill patients.
10.AbbVie

AbbVie is one of the newer pharmaceutical companies on the global market.It is also a research-based biopharmaceutical company engaged in the development and sale of pharmaceutical products.
By far, AbbVie's biggest sales generator is Humira. Doctors prescribe the drug to treat arthritis, psoriasis and Crohn's disease.
11.Abbott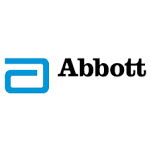 Abbott is an American multinational medical devices and health care company.
It specializes in cardiovascular, diagnostics, diabetes and neuromodulation products,and also well-known for its pediatric and adult nutrition brands including Pedialyte, Ensure, Glucerna and Similac.
On 2011,Abbott announced to separate into two publicly traded companies,the new Abbott Laboratories would specialize in diversified products including medical devices, diagnostic equipment and nutrition products, while AbbVie would operate as a research-based pharmaceutical manufacturer.
12.Eli Lily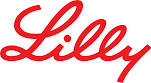 Eli Lilly is a leading pharmaceutical company that develops depression, endocrinology, oncology, and cardiovascular care medicines.
Its top-selling drugs include Cymbalta for depression and pain, Alimta for lung cancer, Humalog and Humulin insulin for diabetes, and Cialis for erectile dysfunction.
Eli Lily is ranked 123rd on the 2019 Fortune 500 and currently the largest manufacturer of psychiatric medications and produces Prozac (fluoxetine), Dolophine (methadone), Cymbalta (duloxetine), and Zyprexa (olanzapine).
13.Boehringer Ingelheim

Boehringer Ingelheim is one of the world's leading research-driven pharmaceutical companies with 130 years of experience.
As part of research and development activities for innovative drugs,Boehringer Ingelheim focuses primarily on the therapeutic areas of cardiovascular disease, respiratory diseases, diseases of the central nervous system, metabolic diseases, virological diseases and oncology.
14.Amgen

Amgen Inc. is an American multinational biopharmaceutical company headquartered in Thousand Oaks, California.
Through transformative research and world-class biomanufacturing,Amgen has created many innovative medicines and reached millions of people in the fight against serious illnesses worldwide.
15.Bristol-Myers Squib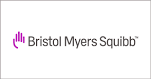 Bristol-Myers Squibb is a global biopharmaceutical company focused on discovering, developing and delivering innovative medicines for patients with serious diseases.
Bristol Myers Squibb manufactures prescription pharmaceuticals and biologics in several therapeutic areas, including cancer, HIV/AIDS, cardiovascular disease, diabetes, hepatitis, rheumatoid arthritis and psychiatric disorders.
16.Gilead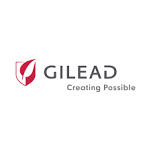 Gilead is a research-based biopharmaceutical company focused on the discovery, development, and commercialization of innovative medicines.
Now,Gilead's current research and development effort includes more than 75 Phase 2 and 3 clinical studies evaluating compounds with the potential to become the next generation of innovative therapies for HIV, hepatitis, serious respiratory, cardiovascular and metabolic conditions, cancer and inflammation.
17.Astrazenerca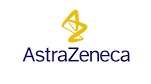 AstraZeneca is a global, science-led biopharmaceutical business and its innovative medicines are used by millions of patients worldwide.
AstraZeneca discovers new medicines that are designed to improve the health and quality of life of patients around the world -medicines which are innovative, effective and which offer added benefits such as reduced side effects or better ways of taking the treatment.
18.Shanghai Pharmaceutical

Shanghai Pharmaceutical is a Chinese pharmaceutical company that develops and distributes pharmaceutical products and operates in domestic and international markets.
As an investment holding company, Shanghai Pharmaceutical is actively engaged in research, manufacturing and distribution of pharmaceutical and healthcare products in China, that develops and distributes traditional Chinese and chemical drugs, chemical, biochemical and healthcare goods that are applied in various therapeutic fields, including immunoregulation and anti-cancer, immune system and digestion, cardiovascular and anti-infection, nervous system and mental disorder.
19.Teva

Teva is the largest manufacturer of generic drugs in the U.S. and the world.
It offers approximately 550 high-quality, affordable generic medicines.And help improve access to medicines for 4000 with cancer and some of the world's poorest people.Now Teva has announced its long-term environment goals and aims to be part of a renewed Environmental, Social and Governance (ESG) strategy at the world's leading generic medicine provider.
20.Novo Nordisk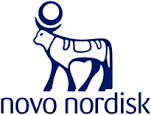 Novo Nordisk is a global healthcare company with 95 years of innovation and leadership in diabetes care.
For almost 100 years, Novo Nordisk has been translating the unmet medical needs of people living with a serious chronic disease into innovative medicines and delivery systems, like its insulin pens.
21.Cycle Pharma

Cycle Pharmaceuticals is a UK based company,found in 2012.
With the aim to utilise the latest pharmaceutical technologies to deliver superior drug treatments to better serve rare genetic disease patients, the company focus on rare metabolic and neurological genetic conditions.One of the main produts of the company : NITYR® (nitisinone) Tablets are used to treat patients with the rare genetic metabolic disease, hereditary tyrosinemia type 1.
22.Takeda

Takeda is a patient-focused, values-based, R&D-driven global biopharmaceutical company committed to bringing Better Health and a Brighter Future to people worldwide.
Except its currently marketed products,Takeda invests in an active R&D pipeline in an effort to bring new treatments to patients in need,and it taking steps towards making an impact on public health by developing innovative new vaccines.
23.Allergan

Allergan is a specialty drug and medical device company offering innovative pharmaceuticals, biologic products and medical devices in approximately 100 countries.
It is now part of AbbVie,as one company,they have dedicated more to R&D to drive tomorrow's breakthroughs, while helping people live better lives today.Apart from,AbbVie has been a good healthcare provider to its partner with exceptional resources and service so they, in turn, can best serve their patients.
24.Celgene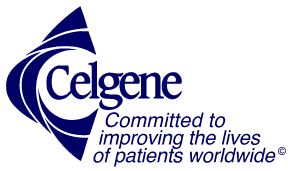 Celgene is a pharmaceutical company that makes cancer and immunology drugs.Its main mission is to improve lives of patients worldwide.
Now Celgene's medicines are available in more than 70 countries that can be accessed by patients all over the world.And it has developed target-identification and drug-discovery technology platforms that enable the Company to proceed rapidly from target identification and validation through lead identification and optimization.
25.Biogen

Biogen is one of the world's first global biotechnology companies and has some of the world's best neurologists and neuroscientists.
Now Biogen engages with physicians and scientific leaders around the world with the aim to further medical research.
Last year,Biogen was also know to the world as its 2020 conference being responsible for between 205,000 and 300,000 cases of coronavirus worldwide during the COVID-19 pandemic.
26.Astellas Pharma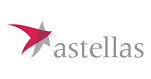 Astellas Pharma is a Tokyo based multinational pharmaceutical company,dedicated to improving the health of people around the world through the provision of innovative and reliable pharmaceutical products.
That is,Astellas Pharma leverages science-first mindset to turn medical advances into value for patients and combats disease with the formidable combination of ground-breaking biology and modality/technology through focus area approach.
27.Otsuka

Otsuka is a global healthcare company with two US offices and a network of 183 companies operating in 28 countries around the globe.
All Otsuka product specialties include neuroscience, digital innovation, nephrology, oncology, and medical devices.Besides,Otsuka has created several communities that allow for the exchange of information and ideas on patient care to help healthcare professionals navigate the challenges they may face along a patient's journey.
28.Mylan

Mylan is a global healthcare company focused on making high quality medicines available to everyone who needs them.
With a workforce of more than 20,000, Mylan has attained leading positions in key international markets through its wide array of dosage forms and delivery systems, significant manufacturing capacity, global commercial scale and a committed focus on quality and customer service.
29.Baxter International

Baxter International is a leading producer of intravenous (IV) fluids and systems.
The company makes a range of sterile IV solutions, generic injectable pharmaceuticals, and parenteral nutritional products, along with IV administration sets, infusion systems and devices.
Now Baxter International's global product portfolio enables clinicians to be more efficient and effective in treating patients at the hospital bedside, in the operating theater, in critical care units, at home and in the dialysis clinic.
30.Daiichi Sankyo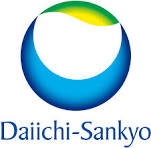 Daiichi Sankyo is a global pharmaceutical company with corporate origins in Japan and provides innovative products and services in more than 20 countries around the world.
Under the Group's 2025 Vision to become a "Global Pharma Innovator with Competitive Advantage in Oncology," Daiichi Sankyo is primarily focused on providing novel therapies in oncology, as well as other research areas centered around rare diseases and immune disorders.
31.Bausch Health

Bausch Health is a multinational specialty pharmaceutical company.It develops, manufactures, and markets pharmaceutical products and branded generic drugs, primarily for skin diseases, gastrointestinal disorders, eye health, and neurology.
It manufacture and market a broad range of branded and generic pharmaceuticals, over-the-counter (OTC) products and medical devices (contact lenses, intraocular lenses, ophthalmic surgical equipment and aesthetic devices) directly or indirectly in more than 90 countries and regions, including the United States, Canada, Europe, the Middle East, Africa, Asia Pacific and Latin America.
Each day,Bausch Health's products are used by up to 150 million people around the world.
32.CSL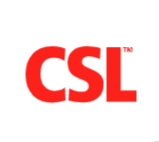 CSL is one of the largest and fastest-growing protein-based biotechnology businesses and a leading provider of in-licensed vaccines based in Australian.
Over the ensuing years CSL provided Australians with rapid access to 20th century medical advances including insulin and penicillin, and vaccines against influenza, polio and other infectious diseases.
Since then, CSL has acquired a number of companies including CSL Behring,CSL Plasma,Seqirus.
33.Teijin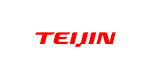 Teijin is a technology-driven global group offering a wide range of innovative solutions in the field of high-performance materials, healthcare, fibers & products.
Now,Teijin's pharmaceutical and medical segment involves in the manufacture and sale of pharmaceuticals and medical equipment, the provision of home healthcare services and the clinical development of new drugs. The Others segment involved in the operation, development and maintenance of information systems, and the manufacture and sale of machineries.
34.Regeneron

Regeneron is a leading biotechnology company using the power of science to bring new medicines to patients in need.
Regeneron successfully manufactures a range of biopharmaceuticals for patients worldwide, including approved therapeutic proteins and those involved in clinical studies.It strict adherence to cGMP and use cutting-edge analytical equipment, automated laboratory information management systems and electronic document management systems, all of which are supported by an extensive calibration, validation and preventive maintenance program.
35.UCB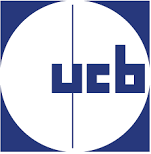 UCB is a global biopharmaceutical company focused on creating value for people living with severe diseases in immunology and neurology.
Now,UCB's medicines are making a real difference to the lives of people all over the world. Some of its products are among the leaders in their field.And it is still continuously working to advance science and embrace new knowledge. And they are leveraging scientific advances and skills in areas such as genetics, biomarkers and human biology.
36.Eisai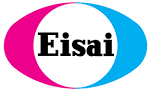 Eisai is a human health care company that provides products and services to its patients and their families under any healthcare system.
It specializes in the integrated pharmaceutical business that operates in business groups and focuses on oncology and neurology, dementia-related diseases and neurodegenerative diseases.Besides,Eisai also produces prescription drugs and medical equipment and sells mainly to sales agents and subsidiaries.
37.Grifols

Grifols is a global healthcare company and an industry leader in producing plasma-derived medicines and transfusion medicine.
Its main products and service are delivered through four divisions:Bioscience,dedicated to the research, development, production and commercialization of plasma-derived medicines.Diagnostic,specialized in the research, development, production and commercialization of diagnostic products Hospital,focused on products and services designed to meet the needs of pharmacies for safety, efficiency and regulatory compliance.
Bio Supplies,supplying high-quality biological materials for life-science research, clinical trials, and for manufacturing pharmaceutical and diagnostic products.
38.Servier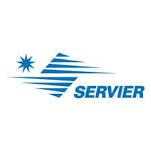 Servier is the first French independent pharmaceutical group founded in 1954.
Its first company was launched with two drugs:antihypertensive and antidiabetic,but now its medicines are prescribed in more than 140 countries worldwide.Besides,now Servier has signed the "the French transparency charter on the use animals for scientific and regulatory proposes".And committed to fight cancer worldwide and dedicated to informing and raising public awareness of the various forms of a deadly disease.
39.Perrigo

Perrigo is the world's largest manufacturer of over-the-counter ("OTC"​) self-care products and supplier of infant formulas for the store brand market. It is also a leading provider of branded OTC products throughout Europe.
Now,Perrigo's branded and private label self-care products are available at retailers, pharmacies, and e-commerce outlets in the United States, across Europe, and in other major markets.Its vision is to make lives better by bringing Quality, Affordable Self-Care Products™ that consumers trust everywhere they are sold.
40.Menarini

Menarini is the leading Italian pharmaceutical company in the world, a guarantee of internationally recognised quality.
With 6 R&D centers and 16 manufacturing sites,Menarini has been involved at different levels in the drug manufacturing process: an efficient system that has created a unique work standard for ensuring quality in every phase, from research to production, from distribution to providing scientific information.
41.Sumitomo Dainippon

Sumitomo Dainippon is a pharmaceutical company based in Japan whose main business is manufacturing and sales of pharmaceuticals, food ingredients, food additives, veterinary medicines and others.
The Company has aimed to optimize treatments for psychiatric disorders (schizophrenia, bipolar depression, and neurological symptoms) through drug discovery research based on neural circuit pathology. For neurological disorders (dementia, Parkinson's disease, and rare diseases), The Company aims to develop innovative disease-modifying treatments through drug discovery based on molecular pathophysiology. 
42.Alexion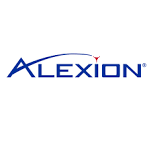 Alexion is an American pharmaceutical company best known for its development of Soliris, a drug used to treat the rare disorders atypical hemolytic uremic syndrome and paroxysmal nocturnal hemoglobinuria.It is is also involved in immune system research related to autoimmune diseases.
Alexion has also committed to collaborating with researchers on innovative projects that advance medical and scientific knowledge about its products, product candidates and therapeutic areas of interest. Besides,Alexion also encourages communication of innovative ideas in rare diseases.
43.Mitsubishi Tanabe Pharma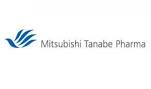 Mitsubishi Tanabe Pharma is a Japanese pharmaceutical company,primarily engaged in the research and development, manufacturing, procurement, and sales of pharmaceuticals.
The most core business of Mitsubishi Tanabe Pharma is the Pharmaceuticals segment which operates business activities related to ethical drugs and over-the-counter drugs. It offers products such as, Kremezin, BindRen, Lexapro which are used for Diabetic nephropathy, chronic kidney diseases, hyperphosphatemia, and depression.
44.Sun Pharmaceutical Industries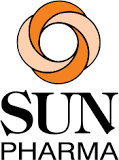 Sun Pharmaceutical Industries Limited is an Indian multinational pharmaceutical company headquartered in Mumbai, Maharashtra, that manufactures and sells pharmaceutical formulations and active pharmaceutical ingredients (APIs) primarily in India and the United States.
The company's main products include AB PHYLLINE, ABZORB DUSTING POWDER, ACAMPROL, ACOSTIN 3 MIU, ACOSTIN FORTE and AB PHYLLINE SR 200.Apart from that,it has also offered its products to therapy areas, such as cardiology, neuro-psychiatry, gastroenterology, anti-infective, diabetology and dermatology. And Its manufacturing units are situated in India, the United States and Brazil, among others. Its units produce generics, branded generics, specialty products, over-the-counter (OTC) products, anti-retroviral (ARVs) and APIs. Besides,Sun Pharmaceutical Industries also produce intermediates in a range of dosage forms, including tablets, capsules, injectables, ointments, creams and liquids.
45.Mundipharma International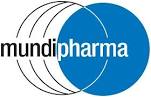 Mundipharma is a global (ex-US) network of independent associated companies that research, develop and manufacture innovative pharmaceutical medicines and consumer healthcare products.
The company is forward-looking and dedicated to bringing innovative treatments to many of the world's most challenging conditions and diseases including: Pain Management & Supportive Care, Consumer Health, Anti-Infectives, Biosimilars, CNS, Diabetes, Oncology, Ophthalmology, Respiratory and transplantation immunity.And it makes a difference to patient lives by delivering value to healthcare professionals in 120+ countries across Africa, Asia Pacific, Canada, Europe, Latin America and the Middle East.
46.Mallnckrodt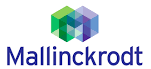 Mallinckrodt is a multibillion dollar specialty pharmaceutical company focused on: Managing Complexity. Improving Lives.
The medicines provided by Mallnckrodt is to address unmet patient needs, stemming from 150 years of using our unique strengths, experience and expertise to help improve people's lives. The areas it invests now focuses on autoimmune and rare diseases in specialty areas like neurology, rheumatology, nephrology, pulmonology and ophthalmology; immunotherapy and neonatal respiratory critical care therapies; analgesics and gastrointestinal products.
47.Kyowa Hakko Kirin Co.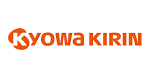 Kyowa Kirin is a Japan-based Global Specialty Pharmaceutical Company, contributing to human health and well-being worldwide through innovative drug discovery and global commercialization, driven by state-of-the-art antibody technologies, in the core therapeutic areas of oncology, nephrology, central nervous system and immunology.
Now the company focus on Cutting-edge biotechnology that centered on antibody and engineering technology.And the novel drug discovery of Kyowa Kirin is firmly supported by the exquisite experience and technologies in research, development and manufacture of biologics, and by open innovation.Its technology-driven drug discovery, focused on next generation therapeutic antibodies,new type of small molecule drugs,nucleic acid drugs,regenerative medicine.
48.Shionogi & Co.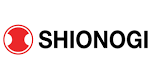 Shionogi & Co. is a Japanese pharmaceutical company best known for developing Crestor.
The company mainly engaged in the research, development, purchase, manufacture and sale of pharmaceuticals, as well as pharmaceutical-related businesses. And now Shionogi & Co.is engaged in the provision of information to contribute to medical care by maximizing its products. The over-the-counter (OTC) pharmaceutical business handles products tailored to customers' lifestyles. The in-vitro diagnostics business is engaged in the sale of products, as well as the provision of information on infectious diseases, cardiovascular diseases and allergic diseases.
49.Vertex

Vertex is a global biotechnology company that invests in scientific innovation to create transformative medicines for people with serious diseases. Now its global headquarters is now located in Boston's Innovation District and its international headquarters is in London.
The company has multiple approved medicines that treat cystic fibrosis which is a rare,life-threatening genetic disease and has several ongoing clinical and research programs in that area.besides,now Vertex also has a robust pipeline of investigational small molecule medicines in other serious diseases where it has deep insight into causal human biology, including pain, alpha-1 antitrypsin deficiency and APOL1-mediated kidney diseases.
50.Purdue Pharma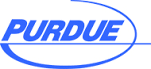 Purdue Pharma is a pharmaceutical company found in 1892 in Manhattan.
The company's main business is manufacturing pharmaceutical products and researching,developing,producing markets prescription and over-the-counter medicines and healthcare products such as pain medication, laxatives, first aid products, and dietary supplements.All Purdue Pharma's focus is to become a public benefit company (PBC) with a focus on addressing the opioid crisis, established for the benefit of claimants and the American people.
51.Endo International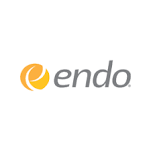 Endo International  is a specialty pharmaceutical company committed to helping everyone they serve live their best life through the delivery of quality, life-enhancing therapies.
The company provides healthcare solutions and develops,manufactures, markets, and distributes pharmaceutical products and generic drugs worldwide.Besides,Endo International also a bringing leading minds in the aesthetics space to a company with over two decades of pharmaceutical experience.
52.Lundbeck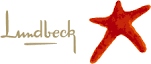 Lundbeck is a Danished based global pharmaceutical company highly committed to improving the quality of life of people living with brain diseases.
For this purpose, Lundbeck has engaged in the research, development, manufacturing, marketing and sale of pharmaceuticals across the world.Its main products are targeted at the disease areas within psychiatry and neurology. Its pharmaceutical products that treat brain diseases have benefited many people and during the past century, millions of people have been treated with its therapies.
53.Ipsen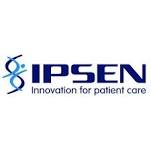 Ipsen is a French based pharmaceutical company with headquartered in Paris, France.
The company develops and markets medications used in oncology, neuroscience and rare diseases along with consumer healthcare products.Now Ipsen has focused on expanding our external innovation capabilities while continuing to focus on select in-house research.Alongside its internationally reputed scientific hubs, Ipsen also has a further five R&D sites throughout the world and sustain contact with other leading academic research, medical and technology centers.
54.Jiangsu Hengrui Medicine Co.


Jiangsu Hengrui Medicine Co. is a global pharmaceutical company engaged in the research, development, manufacturing and sales of healthcare products, including antineoplastic drugs, angiomyo cardiac drugs, surgical drugs, contrast agents and antibiotics.
The company is also the largest listed pharmaceutical company in China.It has a center in USA that focuses on the multiple stages of the drug development process, from both a clinical and regulatory perspective and operates as the U.S. hub for our parent company's Drug Development network by providing local expertise and resources for both U.S. and global development initiatives of Jiangsu Hengrui Medicine.
55.Pierre Fabre


Pierre Fabre is the 2nd largest dermo-cosmetics laboratory in the world and the 2nd largest private French pharmaceutical group.
The company's portfolio represents a continuum of activities spanning from prescription drugs and consumer health care products to dermo-cosmetics.Through cooperation cooperating with health-care professionals, our trusted partners worldwide,and drawing relentless inspiration from nature and plants and  placing pharmaceutical ethics at the very heart of our operations,Pierre Fabre has long been developing innovative solutions that contributing to the well-being of everyone from health to beauty.
56.Stada Arzneimittel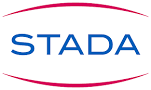 Stada Arzneimittel AG is a pharmaceutical company based in Bad Vilbel, Germany which specializes in the production of generic and over-the-counter drugs.
The company focuses on a two pillar strategy consisting of generics, including specialty pharmaceuticals and non-prescription consumer healthcare products. Worldwide, STADA Arzneimittel sells its products in approximately 120 countries. Consumer Healthcare brands such as Zoflora®, Grippostad®, Snup®, Aqualor®, Vitaprost® and Nizoral® are among the top sellers in their respective product categories.
57.Taisho Pharmaceutical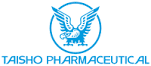 Taisho Pharmaceutical is a Japanese pharmaceutical company based in Tokyo .
With over a century of history, Taisho Pharmaceutical has the largest share of Japan's over-the-counter pharmaceutical market and a strong presence in health food, cosmetics, and other fields.In Japan,its main products are mainly energy drinks,cold remedies,hair growth treatments.In Asia,its main products are mainly topical analgesics,non-narcotic analgesics,antipyretic analgesics.And in Europe,its main products include various kinds of antipyretic analgesics.
58.Aurobindo Pharma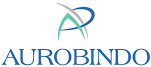 Aurobindo Pharma is a vertically integrated pharmaceutical company that delivers innovative solutions.
In addition to being the market leader in Semi-Synthetic Penicillin's, Aurobindo Pharma has a presence in key therapeutic segments such as neurosciences (CNS), cardiovascular (CVS), anti-retroviral, anti-diabetics, gastroenterology and Antibiotics.Now the company has also evolved into a knowledge driven company manufacturing active pharmaceutical ingredients and formulation products. And itsR&D focused and has a multi-product portfolio with manufacturing facilities in several countries.
59.Ono Pharmaceutical Co.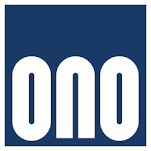 Ono Pharmaceutical Co. is a leading global healthcare company committed to delivering new, innovative drugs to patients, and championing the fight against disease and pain, together with researchers, patients, their families, and healthcare providers.
The purpose of the Ono Initiative is to support scientist Principal Investigators with creative ideas in selected scientific research fields with the mission of seeking discoveries/solutions and development of high impact science.
60.Lupin Limited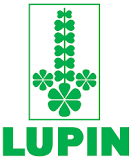 Lupin Limited is an Indian multinational pharmaceutical company based in Mumbai, Maharashtra, India. It is one of the largest generic pharmaceutical companies by revenue globally.
The company offers a wide range of products such as Branded & Generic Formulations, Biotechnology Products, Active Pharmaceutical Ingredients (APIs) and Specialty. Lupin is a significant player in the therapy areas of Gynaecology, Cardiovascular, Diabetology, Asthma, Paediatric, Central Nervous System (CNS), Gastro Intestinal (GI), Anti-Infective (AI) and Non-Steroidal Anti-Inflammatory Drugs (NSAIDs). Lupin also holds a global leadership position in the Anti-TB and Cephalosporins segments. With a presence in over 100 countries, Lupin offers high-quality yet affordable medicines for some of the most chronic diseases addressing unmet needs in many parts of the world.
61.Humanwell Healthcare (Group)Co.

Humanwell Healthcare (Group) Co., Ltd is a China-based company principally engaged in research and development, manufacture and distribution of medical and pharmaceutical products.
The Company's products are categorized into chemical drugs, chemical raw material medicines, traditional Chinese medicines, biological medicines and others. It also provides medical instruments and distributes its products in both domestic markets and to overseas markets.Now Humanwell Healthcare (Group) Co. has become the market leader in anesthetics/analgesics, fertility regulation drugs, and Uyghur medicine in Asia. And a major player with expanding product portfolio and market shares in treating central nerve system (CNS), respiratory and dermatological diseases in China.
62.Ferring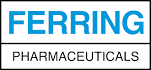 Ferring Pharmaceuticals is a Swiss multinational biopharmaceutical company specialising in areas such as reproductive health, maternal health, gastroenterology and urology.
The company has been developing treatments for mothers and babies for over 50 years and has been a leader in reproductive medicine and maternal health, gastroenterology and urology.It has its own operating subsidiaries in nearly 60 countries and markets its treatments in 110 countries.Its research activities and products are connected by a common focus of providing tailored treatments that work on the body's own terms, enabling doctors to combat numerous diseases and medical conditions.
63.Cipla

Cipla is a global pharmaceutical company which uses cutting edge technology and innovation to meet the everyday needs of all patients.
For over 80 years, Cipla has emerged as one of the most respected pharmaceutical names in India as well as across more than 100 countries. Its portfolio includes over 1000 products across a wide range of therapeutic categories with one quality standard globally.Cipla's emphasis on access for patients was recognised globally for the pioneering role played in HIV/AIDS treatment as the first pharmaceutical company to provide a triple combination anti-retroviral (ARV) in Africa at less than a dollar a day and thereby treating many millions of patients since 2001.
64.Sino Biopharmaceutical

Sino Biopharmaceutical is a civilian-run enterprise principally engaged in the medicine products business in Mainland China.
Both the company and its subsidiaries are the leading innovative research and R&D-driven pharmaceutical group in China, with a business scope that covers the full industry chain of pharmaceutical R&D platforms, intelligent production and strong sales systems. Its product offerings include a variety of biological drugs and chemical drugs, and it occupies an advantageous position in many potential therapeutic fields such as liver disease, tumors, cardiovascular and cerebrovascular diseases, orthopedics, digestive system, immune and respiratory diseases.
65.Octapharma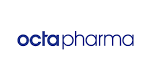 Octapharma is a global healthcare company headquartered in Lachen, Switzerland.
The company's products are available in 118 countries and reach hundreds of thousands of patients every year as it focuses on three therapeutic areas: haematology, immunotherapy and critical care.Now it has been one of the largest human protein product manufacturers with developing and producing medicines based on human proteins from human cell lines and human plasma, sourced from its own plasma donation centres and other external sources.
66.Dr.Reddy's Laboratories

Dr. Reddy's is a leading multinational pharmaceutical company based in India and overseas, committed to providing affordable and innovative medicines for people worldwide.
Now, there are millions of people who have benefited from the medicines Dr. Reddy's made. The company's products span across major therapeutic categories including gastrointestinal, cardiovascular, pain management, oncology, anti-infectives, pediatrics, and dermatology. A variety of forms, including tablets, capsules, injectables and topical creams, are available. In addition, an ever-growing product pipeline delivers the promise of even more life-changing medicines in the future.
67.Hikma Pharmaceuticals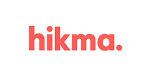 Hikma Pharmaceuticals is a British multinational pharmaceutical company with headquarters in London, UK that manufactures non-branded generic and in-licensed pharmaceutical products.
The company develops, manufactures and markets a broad range of branded and non-branded generic medicines that has provided more than 690 products to patients worldwide.Hikma Pharmaceuticals has a broad product range and a growing pipeline of new medicines for treating a wide range of diseases. Therapeutic categories include anti-infectives, cardiovascular, central nervous system, diabetes, oncology, pain management and respiratory.
68.Santen Pharmaceutical Co.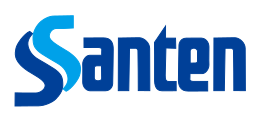 Santen Pharmaceutical Co. is a Japanese pharmaceutical company, specializing in ophthalmology.
With its ophthalmic products Santen Pharmaceutical Co. holds the top share within the Japanese market and is one of the leading ophthalmic companies worldwide, with its products being sold in over 50 countries.And concentrating its managerial resources in the ophthalmic field, Santen has been supplying epochal eye drops for a variety of eye diseases, including glaucoma and dry eye.
69.CSPC Pharmaceutical Group

CSPC Pharmaceutical Group is a leading pharmaceutical group in China.
Currently,the company mainly owns two business segments of finished drugs and bulk drugs, with innovative drugs as the core development strategy and has a strong product portfolio in the therapeutic areas of nervous system disease, oncology, anti-infective and cardiovascular disease. Of which "NBP", "Domeisu", "Jinyouli", "Keaili" and "Xuanning" are the most popular innovative drug products in China.Its bulk drug products include vitamin C, antibiotics and caffeine series.
70.Chiesi Farmaceutici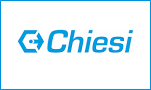 Chiesi Farmaceutici is an international company originated in Parma, with 85 years of experience and a strong focus on research, development, production and commercialization of innovative therapeutic solutions in the Respiratory, Neonatology, Rare Diseases and Special Care Therapeutic Areas.
The company has been the largest global pharmaceutical Group to be awarded B Corp Certification, a recognition of high social and environmental standards.Besides,Chiesi Farmaceutici care for newborns: develop medical solutions in partnership with caregivers to reduce the hospitalization of premature babies and improve their short and long-term outcomes,and for patients with serious non-communicable diseases-in particular respiratory diseases, such as asthma and Chronic Obstructive Pulmonary Disease by developing sustainable therapeutic solutions, both drugs and services.
71.Jazz Pharmaceuticals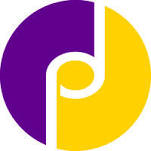 Jazz Pharmaceuticals is a global biopharmaceutical company based in Ireland and was found in 2003.
The company has more than 1,700 experts, analysts, specialists, advocates, scientists and professionals across 13 offices and its medicines are available in more than 90 countries.All its focus are in neuroscience, including sleep medicine and movement disorders, and in oncology, including hematologic and solid tumors. And its sleep medicine has long been the forefront for more than 15 years.
72.Angelini Pharma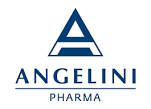 Angelini Pharma is the pharmaceutical division of Angelini Group who started almost 100 years ago as a small pharmaceutical laboratory, and over the years has grown into a leading international group in healthcare, present in Pharmaceuticals and Mass-Market.
The company is also a leader in healthcare, with particular strength and expertise in the fields of Mental Health, including Pain, and Rare Diseases. And a leading player in the Consumer Health segment, with highly successful OTC brands in Italy and abroad.Its products that include finished pharmaceutical products,pharmaceutical raw materials. Disinfectants and sanitising products are produced in different plants in Italy.
73.Incyte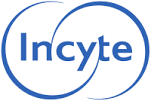 Incyte is a global biopharmaceutical company focused on finding solutions for serious unmet medical needs through the discovery, development and commercialization of novel medicines.
The company has now been recognized by Forbes as one of the World's Most Innovative Companies.Its unique expertise in medicinal chemistry and biology has enabled it to create a diversified portfolio of marketed products and clinical candidates.At present,Incyte is advancing a growing pipeline of medicines across Oncology and Inflammation & AutoImmunity.Its world-class scientists team has enabled it to identify new molecules, decipher new pathways and develop first-in-class and best-in-class medicines.
74.Cadila Healthcare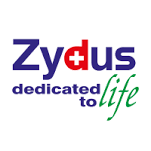 Cadila Healthcare , also known as Zydus Cadila, is an Indian multinational pharmaceutical company headquartered in Ahmedabad, Gujarat, India primarily engaged in the manufacture of generic drugs.
The company has been ranked 100th in the Fortune India 500 list in 2020.Being a care-focused, research-driven company, Cadia Healthcare implements the highest
ethical standard in clinical research and medical practice as it wants to be valued not only for its pharmaceutical products but also for the way it conducts its research and business activities.
75.Sichuan Kelun Pharmaceutical Co.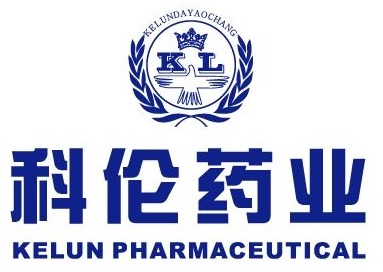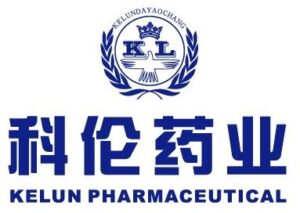 Sichuan Kelun Pharmaceutical Co is a China-based Pharmaceutical company mainly focused on the production and sales of injection products, including products for glucose injection and sodium chloride injection.
It manufactures and sells high-volume injections (infusions), small-volume injections (water needles), sterile powder injections (containing powdered and freeze-dried powder). Its products include tablets, capsules, capsules, granules, oral liquids, peritoneal dialysis fluids, raw material medicines, medical packaging.
76.Insud Pharma

Insud Pharma is a pharmaceutical multinational with a history spanning back over four decades.
The company operates across the entire pharmaceutical value chain, delivering specialized expertise and experience in scientific research, development, manufacturing, sales and marketing of a wide range of value-adding active pharmaceutical ingredients (APIs), finished dosage forms (FDFs) and branded pharmaceuticals, for human and animal health.Now Insud Pharma has been present in over 40 countries in Europe, America, Asia and Africa and has more than 6,000 professionals, fifteen plants, 10 R&D centres and more than 35 affiliated pharmaceutical companies.
77.Intas Pharmaceuticals

Intas Pharmaceuticals is a leading, vertically integrated global pharmaceutical formulation development, manufacturing, and marketing company.
It is known for its range of products in Oncology and other hospital -based therapeutic segments in the EU and US.Intas Pharmaceuticals is currently present in more than 85 countries worldwide with robust sales, marketing and distribution infrastructure in markets and has established leadership in key therapeutic segments like CNS, Cardiovascular, Diabetology,Gastroenterology, Urology and Oncology.
78.Amneal Pharmaceuticals
Amneal Pharmaceuticals, is an integrated specialty pharmaceutical company powered by a robust U.S. generics business and a growing branded business.
Now,the company's generics business has grown to be among the largest in the U.S. It develops, manufactures and commercializes complex oral solids, injectables, ophthalmics, liquids, topicals, softgels, inhalation products and transdermals across a broad range of therapeutic categories. Its retail and institutional portfolio contains more than 250 generic medicines, many of which represent difficult-to-manufacture products or products that have a high barrier-to-entry such as oncologics, anti-infectives and supportive care to healthcare providers.
79.Richter Gedeon

Richter Gedeon is a Hungarian multinational pharmaceutical and biotechnology company headquartered in Budapest, Hungary and one of the largest companies of the industry in the Central and Eastern European region and has operations in over 40 countries.
The company manufactures more than 200 drugs, and its product line includes original, generic and licensed products which provide effective treatment in almost every therapeutic area.Righter Gedeon also focuses on the development and manufacture of gynaecological, cardiovascular and central nervous system products. ​
80.LEO Pharma
LEO Pharma is more than 100 years' history specialty pharmaceutical company and a global leader in dermatology.
By offering care solutions to patients in more than 100 countries globally, LEO Pharma supports people in managing their skin conditions.Now its global R&D organization is powered by more than 700 scientists and specialists who all possess in-depth knowledge of the skin.All of that  make people today  with skin diseases are treated with a wide variety of medicines such as topical creams and ointments, oral tablets and injectable biologics, depending on the severity of their disease.
81.United Therapeutics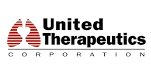 United Therapeutics is an American publicly traded biotechnology company.
The company focused on the development and commercialization of unique products to address the unmet medical needs of patients with chronic and life-threatening conditions.It currently has five approved products on the market, and a long-term mission of providing an unlimited supply of transplantable organs for those who need them.It is relentless in pursuit of "medicines for life" and continue to research and develop treatments for cardiovascular and pulmonary diseases, pediatric cancers, and other orphan diseases.
82.Vifor Pharma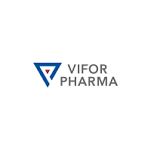 Vifor Pharma is a global pharmaceuticals company with headquartered in Switzerland.
The company develops, manufactures and markets pharmaceutical products for precision patient care.Its main product focus on treatment on iron deficiency, nephrology and cardio-renal therapies and has been present in more than 100 countries. And now Vifor Pharma has also established a clear leadership position in iron deficiency and nephrology with a broadening pipeline of innovative products and services.
83.Zhejiang Hisun Pharmaceutical Co.

Zhejiang Hisun Pharmaceutical Co. is one of the local leading pharmaceutical companies in China with more than 60 years' history.
The company is also one of the largest antibiotics and anti-tumor drug production bases in the country,and has won several titles include the "China's top 100 drug research and development",now its core business has extended to include branded generic drugs, biosimilars and other innovative drugs. Today, Hisun operates as a comprehensive biopharmaceutical technology group with multiple business segments in several therapeutic areas, and a full-value chain of R&D, manufacturing, and sales and marketing.
84.Sawai Pharmaceutical Co.
Sawai Pharmaceutical Co.is a leading Japanese generic pharmaceuticals manufacturer.
The company focuses on the manufacturing and sales, export and import of generic pharmaceutical products. And has a line-up of around 690 ethical pharmaceuticals, such as cardiovascular drugs, antihyperlipidemic agents, diabetes drugs, anticancer drugs, and OTC drugs. With factories throughout Japan, Sawai Pharmaceutical Co. is the number one provider of generics to the Japanese market.
85.Nichi-lko Pharmaceutical Co.

Nichi-Iko Pharmaceutical Co. has continued to be positioned as No.1 generic manufacturer in Japan.
The company engages in the manufacturing, sales, distribution, export, import and related activities for various types of pharmaceutical products.And also provides its products to medical institutions such as hospitals, medical clinics and dispensing pharmacies. Its medical products are divided into ethical pharmaceutical products which are formulated according to a prescription issued by a doctor in a hospital or clinics, as well as general pharmaceutical products which can be purchased at pharmacies and drugstores without a prescription needed. It also provides treatments for circulatory, digestive, respiratory, central and peripheral nervous systems and others.
86.BioMarin Pharmaceutical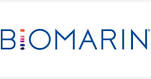 Established in 1997, BioMarin Pharmaceutical is a world leader in developing and commercializing first- or best-in-class therapies for rare genetic diseases.
The company has pioneered six therapies for people with serious and life-threatening rare genetic disorders,and each therapy has been developed for more than 20 years.Each drug candidate Biomarin Pharmaceutical pursuit is guided by a fundamental understanding of the genetics and underlying biology of the condition it will address,and it committed to developing safe and effective therapies and providing those therapies to the patients as quickly as possible.
87.Grunenthal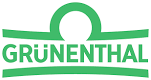 Grunenthal is a global leader in pain management and related diseases with its headquarter in Aachen, Germany.
The company has a long track record of bringing innovative treatments and state-of-the-art technologies to people living with pain worldwide.Now its new educational content about pain management is now available online.It aims to help patients to understand their pain and to improve the communication between patients and doctors.And Grunenthal is Exploring the PainSpectrum with its interactive body map of almost 100 different pain conditions, developed in collaboration with expert academic centers.
88.Recordati

Recordati is an international pharmaceutical group based in Milan, Italy,with a total staff of more than 4,100, dedicated to the research, development, manufacturing and marketing of pharmaceuticals.
As an efficient field force of medical representatives ,the company has promoted a wide range of innovative pharmaceuticals, both proprietary and under license, in a number of therapeutic areas including a specialized business dedicated to treatments for rare diseases. Recordati is a partner of choice for new product licenses for its territories. Recordati is committed to the research and development of new specialties within the urogenital therapeutic area and of treatments for rare diseases.
89.Kowa Co.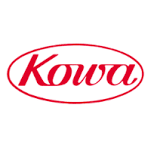 Since its founding in 1894 as a cotton fabric wholesaler in Japan, Kowa Co. has grown into a global enterprise with more than a 120-year history.
Kowa Company Ltd., as the core of the Group, is actively engaging in various business fields including the trading of textiles, machinery, and construction materials, in addition to the manufacturing and sales of medicines, medical equipment, and energy saving products.The company promotes "Japanese-style self-care" contributive to not only research and development of conventional medicines and self-care products, but also extended healthy life span of people and prevention of diseases, etc.
90.Bracco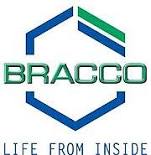 Bracco is an international Group active in the healthcare sector and a leader in diagnostic imaging.
The company's main products are contrast agents, medical substances used to improve the diagnostic accuracy of biomedical imaging and the care of patients affected by diseases of varying type and severity.Bracco's contrast media are sold in over 100 countries, both directly and indirectly through branches, joint ventures and licence and distribution agreements.Now its diagnostic imaging product portfolio is completed by medical devices and advanced imaging agents injection systems.
91.Krika

Krka is an international generic pharmaceutical company with headquarters in Novo Mesto, Slovenia and has ranked among the top generic pharmaceutical companies in the world.
The company specializes in the manufacture and supply of high quality prescription generic pharmaceuticals that include prescription pharmaceuticals,non-prescription products and animal health products and has been supplied to over 70 countries worldwide.It  is intensively developing innovative generic medicines, so-called value-added generic medicines, which are the fruit of its own knowledge and provide products with key advantages for several years after entering the market.
92.Yuhan


Yuhan is one of the most respected companies in Korea for 20 consecutive years.
The company's main medicines include APIs & Intermediates that include Antibiotic,Anti-thrombotic,Anti-diabetic,Anti-hyperlipidemics,Anti-hypertensive.In addition, Yuhan is now providing custom synthesis services which are tailored to meet the customers' needs from early process development through commercial supply in areas of antiviral, anti-HIV, anti-HCV, anti-biotic, antihistamine, anti-diabetic, ß-lactamase inhibitor, CNS intermediate, PEG-compounds and more.
93.Hisamitsu Pharmaceutical Co.

Hisamitsu Pharmaceutical Co. is a Japanese pharmaceutical company that develops and markets prescription and over-the-counter drug products, especially external pain relieving products such as the transdermal patch.
In addition to developing and improving products that cater to the needs of customers, Hisamitsu Pharmaceutical Co.takes an active stance in marketing our products to increase our brand recognition through television and other media.And it also collects and supplies information relating to the efficacy and safety of its products to medical facilities with the aim of providing new localized and systemic transdermal pharmaceutical products that meet the needs of patients.
94.Glenmark Pharmaceuticals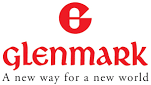 Glenmark Pharmaceuticals is a leading global innovative pharmaceutical company committed to enriching lives worldwide.
The company has a rich pipeline of innovative molecules in various phases of development which are targeted in areas of oncology, respiratory and dermatology.Through its generics medicines Glenmark Pharmaceuticals impact over 100 million patients each year globally. It is also a global supplier of high quality API products and a preferred partner for pharmaceutical companies worldwide.Now through Glenmark Foundation, the company's CSR activities are largely focused in the areas of Child Health and over the years we have impacted over 900,000 lives globally. 
95.Green Cross Pharma

GC Pharma, a biotechnology pioneer in South Korea, is now preparing to take another major leap forward toward ensuring a healthier and happier future for all peoples worldwide.
The company specializes in the development and commercialization of vaccines, protein therapies, and therapeutic antibodies for use in the fields of oncology and infectious disease.Now it has become third in the world to successfully develop a third-generation recombinant protein drug for hemophilia-A.
96.Livzon Pharmaceutical Group

Livzon Pharmaceutical Group is a comprehensive pharmaceutical group company integrating pharmaceutical R&D, production and sales.
The company has more than 400 varieties of API, chemical drugs, proprietary Chinese medicines, biological drugs, biochemical drugs and diagnostic reagents, more than 90 varieties of which are produced and sold, involving digestive, cardio-cerebrovascular, reproductive endocrinology, psychotropic/neurological, anti-infectious, anti-tumor fields, etc.And now the company has set up its technology center that is one of the earliest enterprises to develop microsphere products in China.
97.Merz Pharma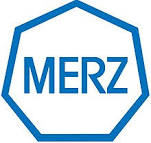 Merz Pharma is a global, family-owned aesthetics and neurotoxin company inspired by more than 110 years of innovation, commitment and trust.
Today, Merz's global business is focused on the areas of medical aesthetics, neurotoxin therapy and prescription medicine and consumer health and beauty products.It is active in research, development and distribution of innovative products in the areas of aesthetic medicine and neurologically induced movement disorders. In German-speaking countries, the company's consumer products segment, Merz Consumer Care, is a leading provider of innovative health, wellness and beauty products with its well-known tetesept® and Merz Spezial® brands.
98.Horizon Pharma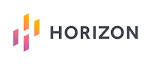 Horizon Pharma is a biopharmaceutical company focused on researching, developing, and commercializing medicines that address critical needs for people impacted by rare and rheumatic diseases.
All the company's medicines are available in the United states.It believes science and compassion must work together to transform lives,as Horizon Pharma wants to improve lives by identifying and bringing to market medicines that address unmet medical needs,through this commitment extends beyond its medicine.And now the company is actively partner with multiple organizations to raise awareness for many underrepresented diseases and to advocate on behalf of patients and their communities.
99.AlfaSigma

Alfasigma is a major pharmaceutical group created in 2015 by the aggregation of two historic Italian companies, Alfa Wassermann and Sigma-Tau.
Now Alfasigma is among the top five players in the pharmaceutical industry in Italy, both in terms of prescription and OTC products, and is well established internationally.Now the company works to create lasting, shared values: For people by improving their health and quality of life and finding solutions to treat a population which is becoming increasingly elderly, thanks precisely to scientific progress.
100.Orion Pharma

Orion Pharma is one of the premier pharmaceutical companies of Bangladesh which has been contributing to improving the human health care of the country by providing quality branded-generic pharmaceuticals.
Orion Pharma Ltd. has been superseding the market growth consistently by a wide margin in the last few years. The company has been awarded with the ISO-9001: 2000 Certificate in January 2003 for serving its valued customers with products of excellent quality.
Make Your Own Drugs Through Aipak Pharmaceutical Machineries
CONTACT US
Tell us your raw material and project budget to get quotations within 24 hours.
WhatsApp Us: +86 189 7157 0951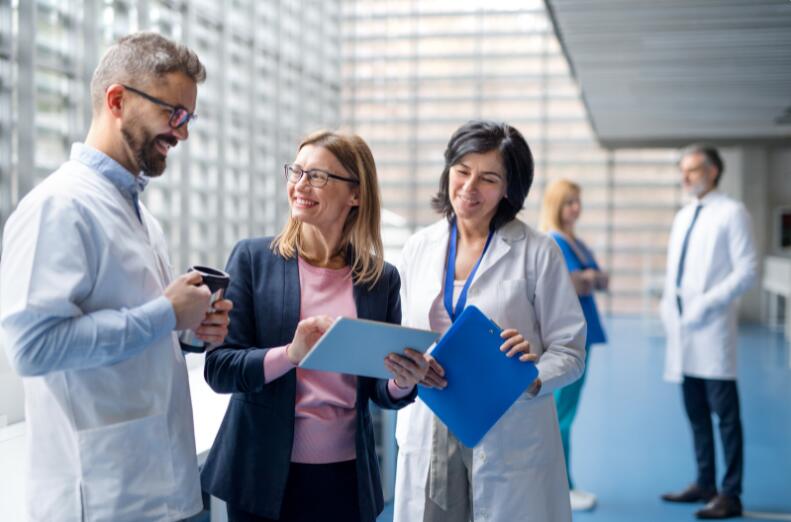 Want the latest Global pharmaceutical companies' market news sent straight to your box?Sign up for Aipak's monthly newsletter!We will update you with the latest global market news and indicate to you the newest market trends.
Full Automatic Gummy Making Machine Jelly Gummies Candy Making Machine
15 Up-and-Coming Effervescent tablets packing machine Bloggers You Need To Watch
Do you know how your bottle capped by the capping machine?
How ZTHT-125 Softgel Encapsulation Machine Makes Painball?
What Would The World Look Like Without Blister Packing Machine For Capsule Pill Tablet?
The ever best video how ampoule produced by the ampoule filling line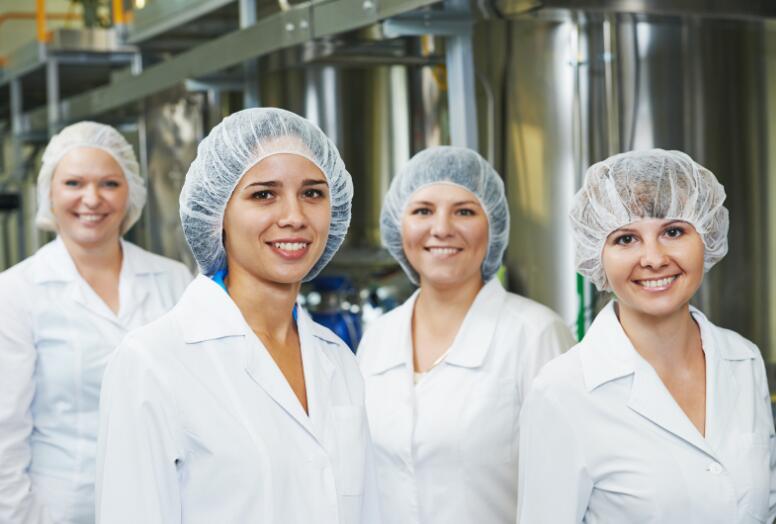 Tell us what Pharmaceutical Machinery you're looking for,we'll offer you the best solutions ASAP