Aipak Popping Boba Machine Production Line Colloid Mill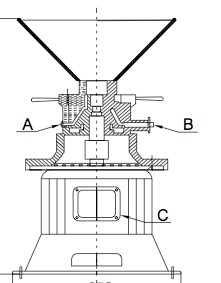 Introduction:
Aipak popping boba machine production line colloid mill is an equipment for fine grinding of fluid and semi-fluid materials. The colloid mill can be processed according to the requirements of the material, through the fixed teeth and rotating teeth high-speed operation, so that the material under the strong shear force. This machine has superfine grinding, dispersing, emulsifying, homogenizing, mixing and other efficiency.
It is widely used in Food industry, chemical industry, pharmaceutical industry, daily chemical industry, construction industry, paper industry, battery industry, etc.
Working Principle:
Colloid mill principle of work full sound of something astir grinding pan tooth profile incline relative motion but becomes, high speed revolves, another static causes the material to receive the enormous shearing force and the friction force through tooth profile incline between material, at the same time and so on under the complex strength function causes the material for the fluid ultramicron smashing, the emulsification, the disperser, isotropically at the high frequency vibration and the high speed whirlpool, to stir and so on the function.
Colloid mill is used to finely grind various semi-fluid materials, so that the materials can be broken and dissolved quickly and evenly. In the popping boba production line, it helps sodium alginate dissolving in water and increases its dissolution rate. Different output and fineness can be achieved by adjusting the gap between the fixed and rotating teeth of the colloid mill.
| | |
| --- | --- |
| Model | APK-CM50 |
| Emulsification fineness (um) | 2~50 |
| Output (t/h) | 0.2~0.5 |
| Grinding disc diameter (mm) | Ø50 |
| Feed port (mm) | Ø47 |
| Discharge port (mm) | Ø20 |
| Speed (r/min) | 2900 |
| Motor power (kW) | 1.5 |
| Machine size (LxWxH) | 460×340×800 |
| Weight(kg) | 68 |
                                                   Get in touch with an expert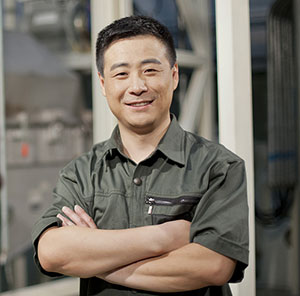 We´re looking forward to find the suitable solution for your product. Please contact:
Andrew Yang
Engineer Director
Phone: +86 189 7157 0951
Popping Boba Machine Related Products
Popping Boba Machine Related Posts
Popping Boba Machine Related Videos